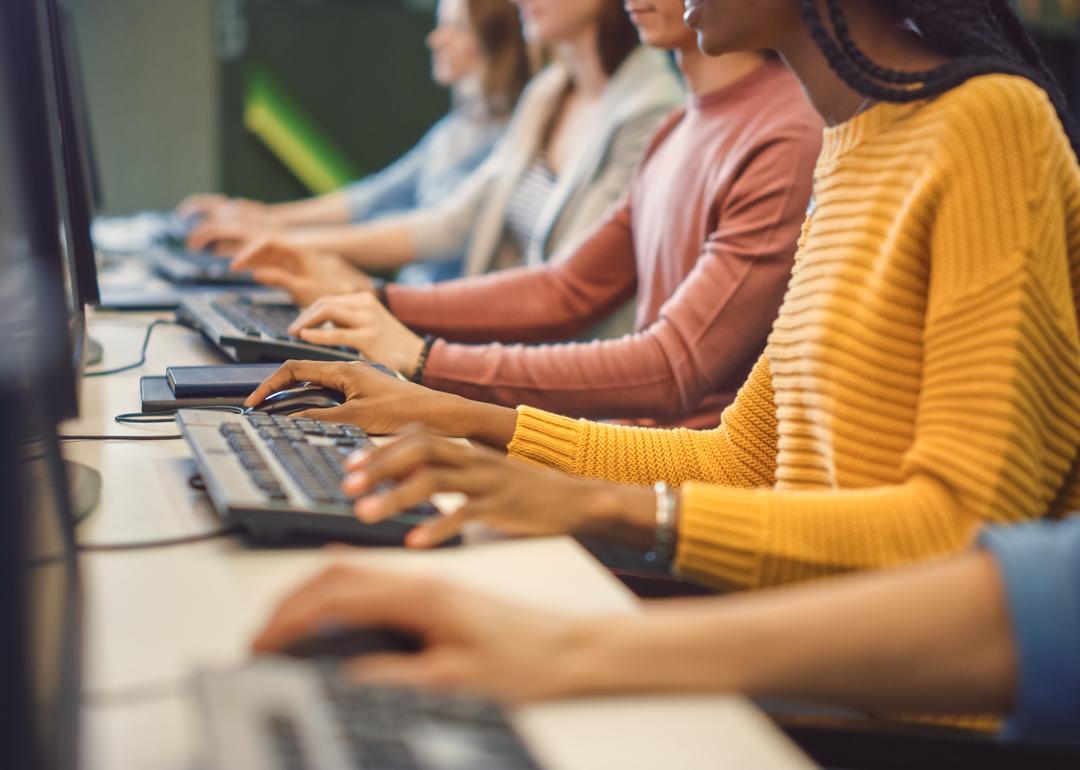 Most common jobs in America
Gorodenkoff // Shutterstock
Most common jobs in America
Keeping America's economy moving would be impossible without office workers, package handlers, food prep workers, and truck drivers. What would the sick do without the millions of hospital workers, nurses, and home health aides? Whether fixing America's drinks as a bartender, vehicles as an auto mechanic, or legal problems as a lawyer, the top 50 jobs listed in this article employ more than 74.2 million people. While most of the jobs on the list make less than $20 per hour, 13 jobs had annual salaries above $60,000, with three clearing six figures.
Stacker analyzed data from the Bureau of Labor Statistics (BLS) to determine the 50 most common jobs in America. Jobs are ranked by total U.S. employment (excluding self-employed workers) as of the May 2020 National Occupational Employment and Wage Estimates report (released on March 30, 2021, and the most recent data available). Only detailed job categories were included in the dataset.
There were 144.7 million total employees in America as of May 2018. The COVID-19 pandemic and its economic impact greatly affected employment numbers, bringing the overall number down to 139 million in May 2021. However, since then, employment has begun to stabilize, with jobs numbers growing in recent months. 
The 10 largest occupations in America employ some 30 million workers. Most jobs on the list don't require much beyond a high school diploma, but some can require years of schooling, certification, and state or federal licensing. Supporting data is also provided around the average hourly and annual wages for most of the roles. The BLS calculates average annual wages for occupations by multiplying average hourly wages by 2,080 hours (40 hours per week for 52 weeks) to represent year-round, full-time workers.
Read on for Stacker's list of the 50 most common jobs in America.
You may also like: Most common jobs in America 100 years ago