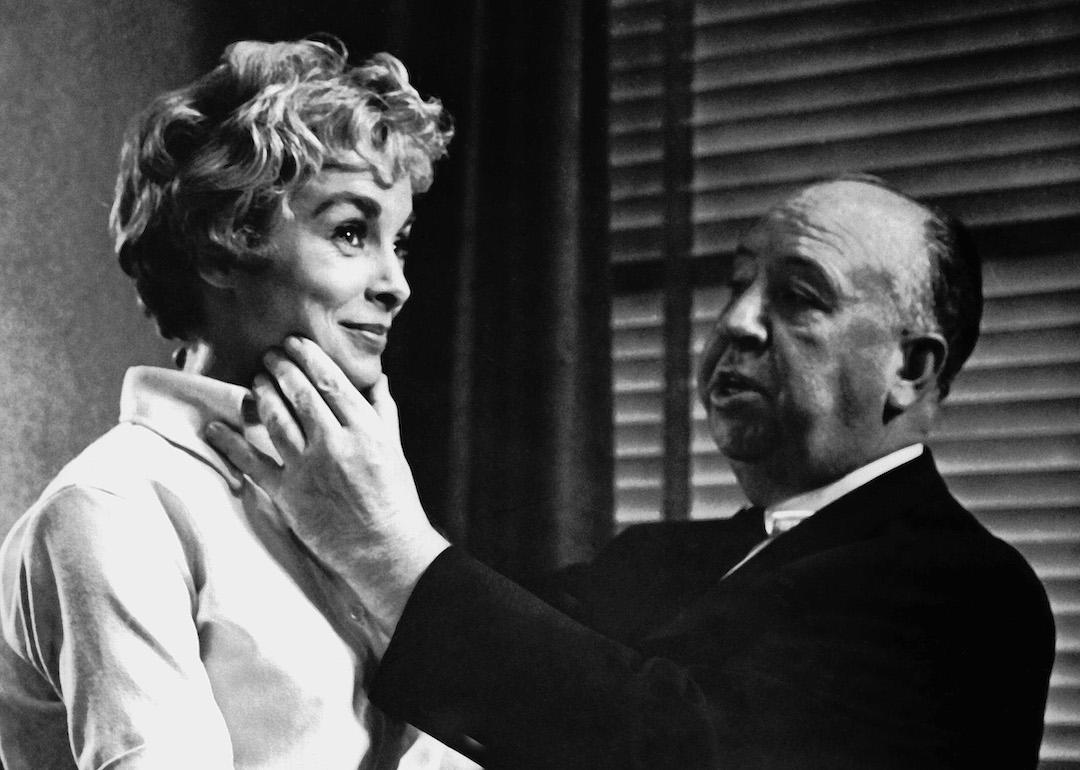 Alfred Hitchcock: The life story you may not know
Silver Screen Collection // Getty Images
Alfred Hitchcock: The life story you may not know
No one comes close to rivaling Sir Alfred Hitchcock in the cinematic world of thrills and suspense. For decades, he kept audiences at the edge of their seats, eyes glued to the screen as innocent men were unjustly accused of crimes, unwitting bystanders were entangled in nets of intrigue, and lovers grew suspicious of one another's intentions.
Stacker put together a list of 25 facts about the life of Hitchcock you may not know, drawing from specialized film channels, movie archives, historical accounts, critic reviews, and education resources.
From common roots in London, Hitchcock studied engineering and art and learned his way around a movie studio. His debut behind the camera as a director took place before movies had sound. He was a pioneer in cinematic techniques, perfecting the use of shadow and light and steering the camera in pans and close-ups to propel the plot. He invented the  use of what's called the zoom dolly in the film "Vertigo," having the camera zoom into a scene as it simultaneously dollies out.
His storytelling was peerless, as he spun sagas of suspicion, paranoia, mistaken identity, and the fateful meeting of strangers in films. The best actors of the times brought his drama to life, and his influence to this day on the cinematic arts is unmeasurable.
You may also like: Celebrities you might not know are LGTBQ+