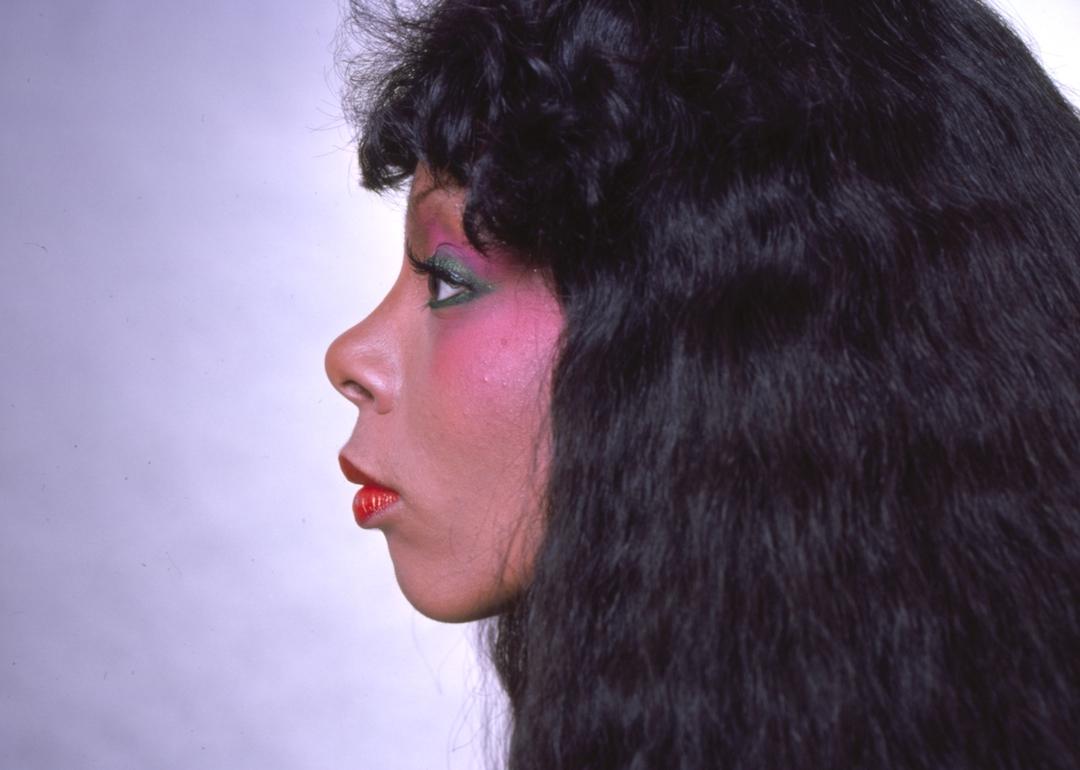 Donna Summer: The life story you may not know
Jack Mitchell // Getty Images
Donna Summer: The life story you may not know
Donna Summer was a pop icon, five-time Grammy winner, and legendary songbird who scored 42 single hits on Billboard's Hot 100. Songs like "Love to Love You Baby" and "Hot Stuff" illuminate her tremendous songwriting and singing talent. Anyone growing up in the disco era is familiar with her music, but not many know her story behind the headlines.
To celebrate the late great Queen of Disco ahead of what would have been her 74th birthday on Dec. 31,  Stacker scoured news and biography sites to highlight 25 facts about Donna Summer that help paint a fuller picture of her life beyond the disco ball. Summer spoke German fluently, took up painting later in life, and battled depression, even surviving an attempt to end her life. Did you know that a sleeping bathroom attendant was the inspiration for "She Works Hard for the Money" or that she had a role in the TV series "Family Matters"?
Play your favorite Donna Summer songs as you breeze through our slideshow. You will discover fascinating facts behind the lyrics and life of Donna Summer.  
You may also like: Freddie Mercury: The life story you may not know