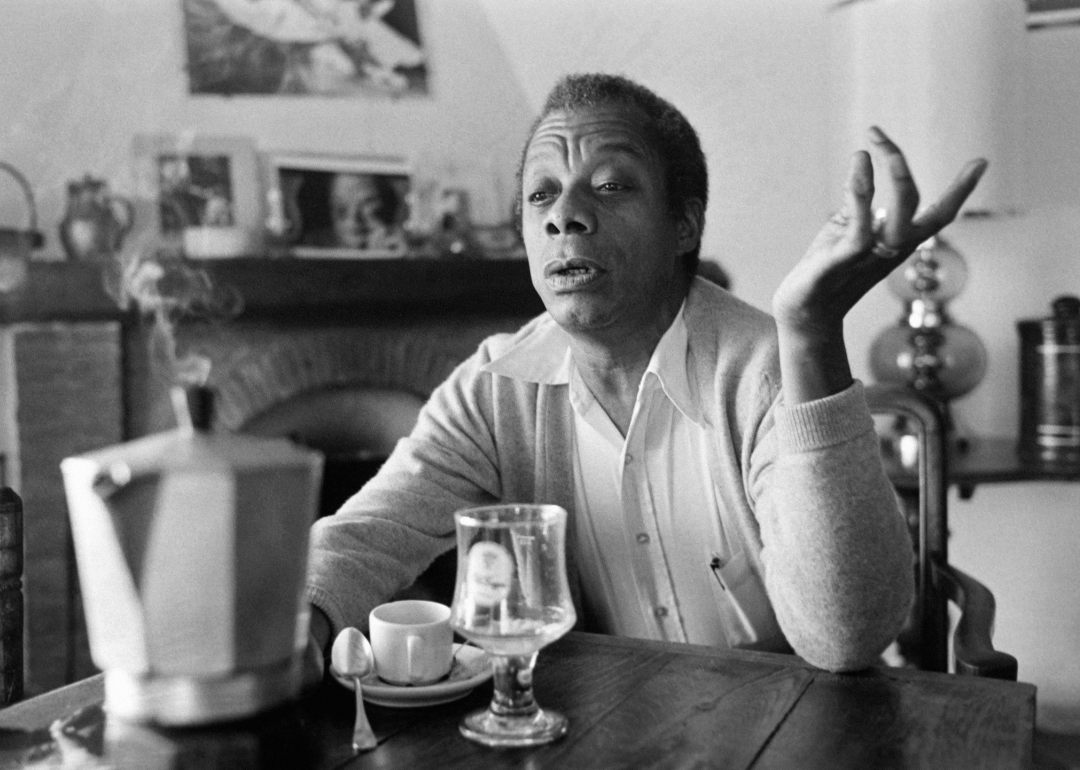 James Baldwin: The life story you may not know
RALPH GATTI/AFP via Getty Images
James Baldwin: The life story you may not know
James Baldwin was a prolific writer, poet, essayist, and civil rights activist. Though he spent much of his life abroad, he is undoubtedly an American writer, whose works serve as a prism through which to view Black American life. Apart from being an esteemed literary talent, Baldwin routinely participated in the necessary criticism of both the U.S. and Europe's mistreatment of Black people and broached the then-taboo issue of same-gender love and sensuality long before any widespread queer liberation movement.
Even in death, Baldwin's unabashed critique and truth-telling made him not only a guiding light for his time but for this generation and those to come. Several of his prescient works—"The Fire Next Time," "Notes of a Native Son"—were as vital during the Civil Rights Movement as they are now, a legacy carried on through the incantation of Black Lives Matter protests in the streets to the Black American lexicon proliferating college classrooms today.
Some may know the author's interest in the arts started in childhood, but surprisingly, his journey to becoming a luminary originated in the pulpit. Fueled by humble beginnings and a desire to speak truth to power even amid an era of unthinkable violence and injustice against Black Americans, the Harlem-born literary giant traversed the world—from Switzerland, Paris, and Istanbul—with his name seen on the cover of playbills, memoirs, and photo essays, hoping to gain enough distance from his homeland to write about it. "Once you find yourself in another civilization," he once told an interviewer, "you're forced to examine your own."
In his honor, Stacker compiled 25 facts and moments about the author, activist, and intellectual James Baldwin, using Biography.com, the National Museum of African American History and Culture, and various other sources.