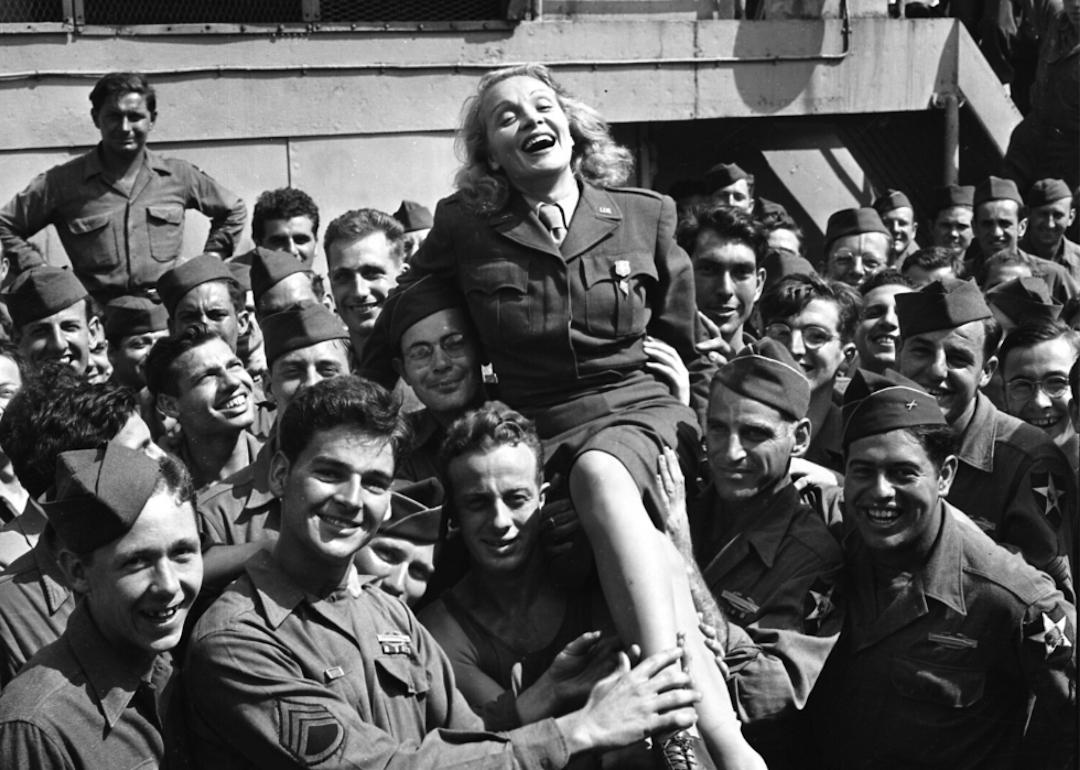 Stars who joined and entertained during wartime
Irving Haberman/IH Images/Getty Images
Stars who joined and entertained during wartime
From the front-line fighting, to shenanigans back at base, American television, music, stage, and screen stars have a long history of fighting with, and providing entertainment for, enlisted troops in the U.S. military. Throughout world wars, at home and overseas, the stories of those who served our country before, after, or during their time as celebrities provide a valuable backdrop to the longstanding tradition of service in the United States.
Within each branch there were stars who fought alongside other soldiers, many of whom would never receive even a fraction of the notoriety of their famous compatriots. Many were wounded and some came close to death. Some served on the front lines to bring laughter and joy to fighters in the heat of the trenches, while others broadcast their skills through song and dance numbers while the soldiers tried to relax between battles when back at base. All performed their duty, and worked to support the members of the military when they needed it most.
The following is a list of celebrities who battled and entertained during wars in the mid 20th century, from World Ware II to Vietnam. Stacker compiled this list by utilizing government databases and information provided by various historical and military-affiliated organizations.
You may also like: The Rat Pack, Brat Pack, and 20 other celebrity friend groups