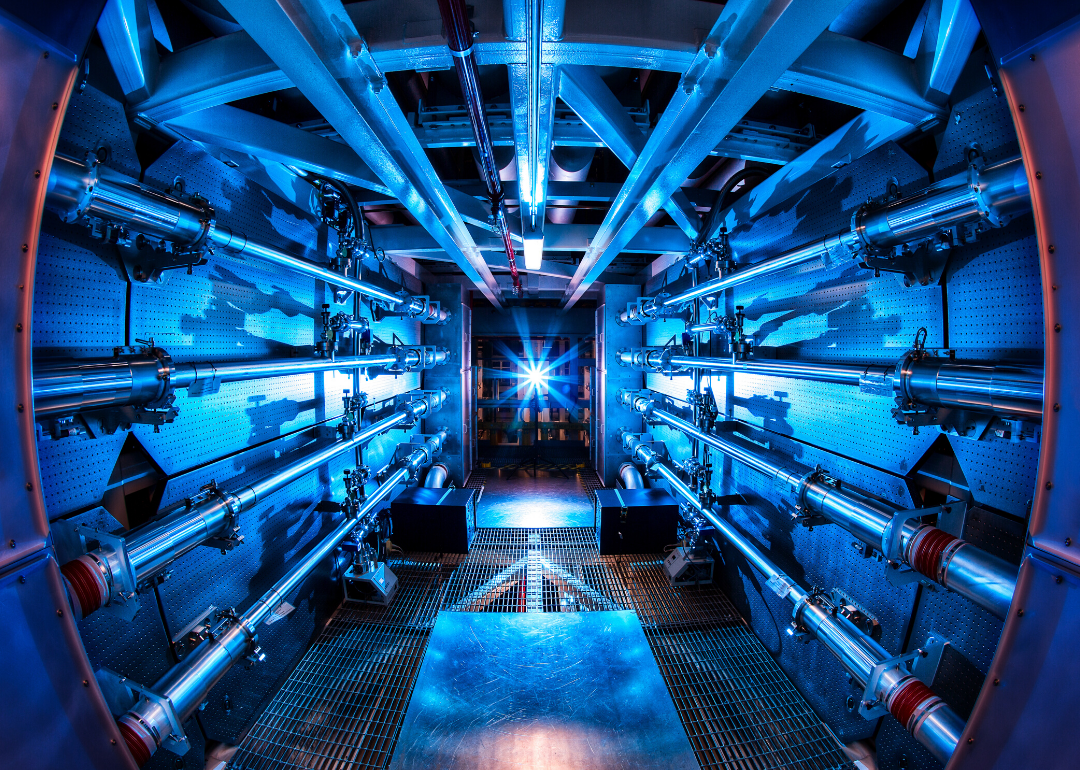 25 of the most expensive science experiments in human history
Lawrence Livermore National Laboratory // Wikimedia Commons
25 of the most expensive science experiments in human history
Technology, medicine, and biological research have advanced at dizzying rates in the last 100 years. Many concepts that today stand as iconic representations of scientific innovations, such as computers and space travel, simply didn't exist at the start of the 20th century. Ushering in such remarkable progress required a lot of work—and a lot of funding.
Among the most expensive scientific experiments of all time is the International Thermonuclear Experimental Reactor (ITER), coming in somewhere between $14.3 billion and $17.6 billion. The nuclear fusion project, funded by 35 collaborating nations, should create the world's largest magnetic fusion device. If it works, the tokamak would prove the usefulness of fusion as a source for carbon-free energy. But the ITER is not alone in the corridors of pricey scientific innovation. Stacker used a variety of sources to curate a gallery of 25 of the most expensive projects at the forefront of scientific research. From gargantuan lasers to deep-sea observatories, these experiments touch on a variety of disciplines—each ambitious in its scope.
Most of these innovations took place in the latter half of the 20th century, with several still in development. Scientific breakthroughs are coming at increasingly faster rates: Forbes in May 2019 published an article highlighting the past two decades alone as sparking unprecedented creativity, productivity, and output. Heading into a new decade, there are high hopes for what innovations the 2020s will bring. Past developments and access to innovative technology offer bright prospects for the future of scientific discovery.
Read on to discover some of the most ambitious scientific experiments, both in the past and now starting to come to light.
You may also like: Countries exporting the most endangered species to America