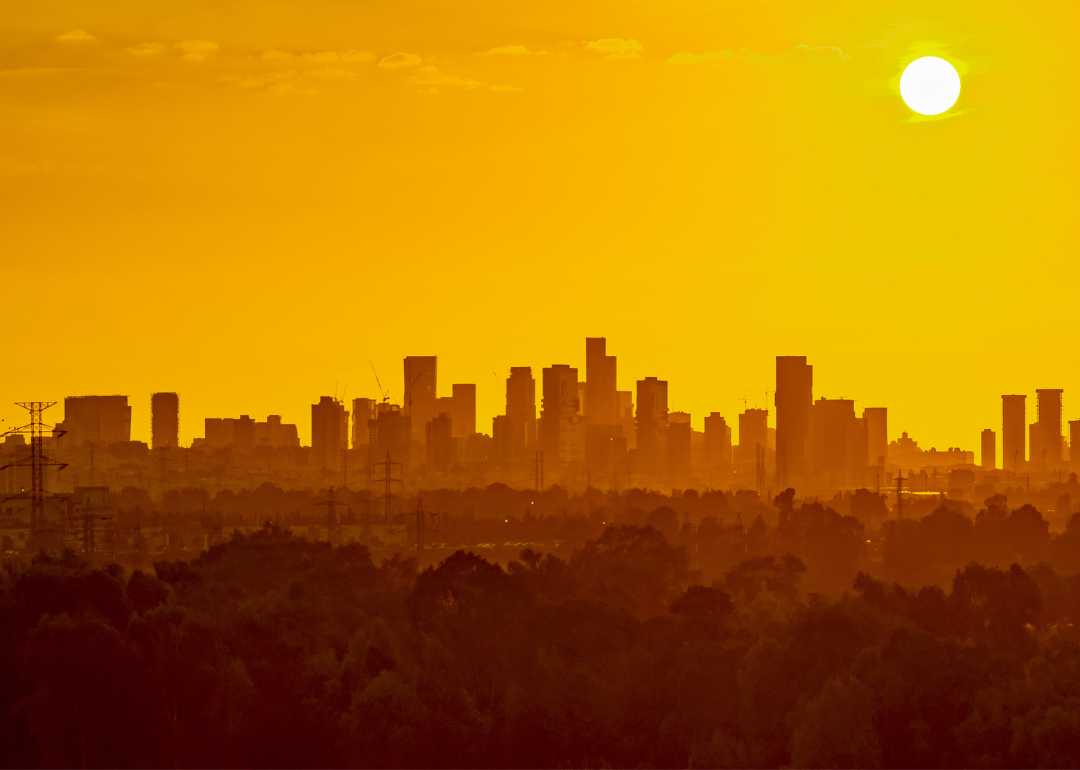 Stacker Studio
64% of Americans are now exposed to extreme heat. Here's why that's worrying
Eli Mordechai // Shutterstock
64% of Americans are now exposed to extreme heat. Here's why that's worrying
The infamous Dust Bowl years of the 1930s saw unprecedented extreme heat waves decimate the Midwest and the Great Plains. Temperatures climbed to well over 100 degrees Fahrenheit in states used to a relatively cool climate. Over the span of six years, roughly 5,000 people died from heat-related causes, and intense drought made agricultural efforts nearly impossible.
The Dust Bowl heat waves were something of an anomaly at the time, as there was little climate science at that time to explain the event. However, climate scientists today have reflected on the event as one of the first human-influenced climate events, triggered by coal-reliant industrialization, and as a harbinger of climate change.
Today, record-breaking heat waves have emerged with alarming frequency and more intensity than ever before. People in cities used to temperate or cool summers across the U.S. have been contending with temperatures more suited to Death Valley. Meanwhile, heat waves are becoming even more intense in already-hot locales, including the Sun Belt. Despite this, Americans are moving to Southern states at high rates, increasing the number of people who will be exposed to extreme heat.
To investigate how extreme heat is impacting cities across the country, OhmConnect compiled a list of how heat waves in major U.S. cities have changed over time, with data from sources including the Environmental Protection Agency, the World Health Organization, the Center for Climate and Energy Solutions, Globalchange.gov, and other scientific research. The data available is from 1961 to 2021 across 50 large metropolitan areas.
This story originally appeared on OhmConnect and was produced and distributed in partnership with Stacker Studio.