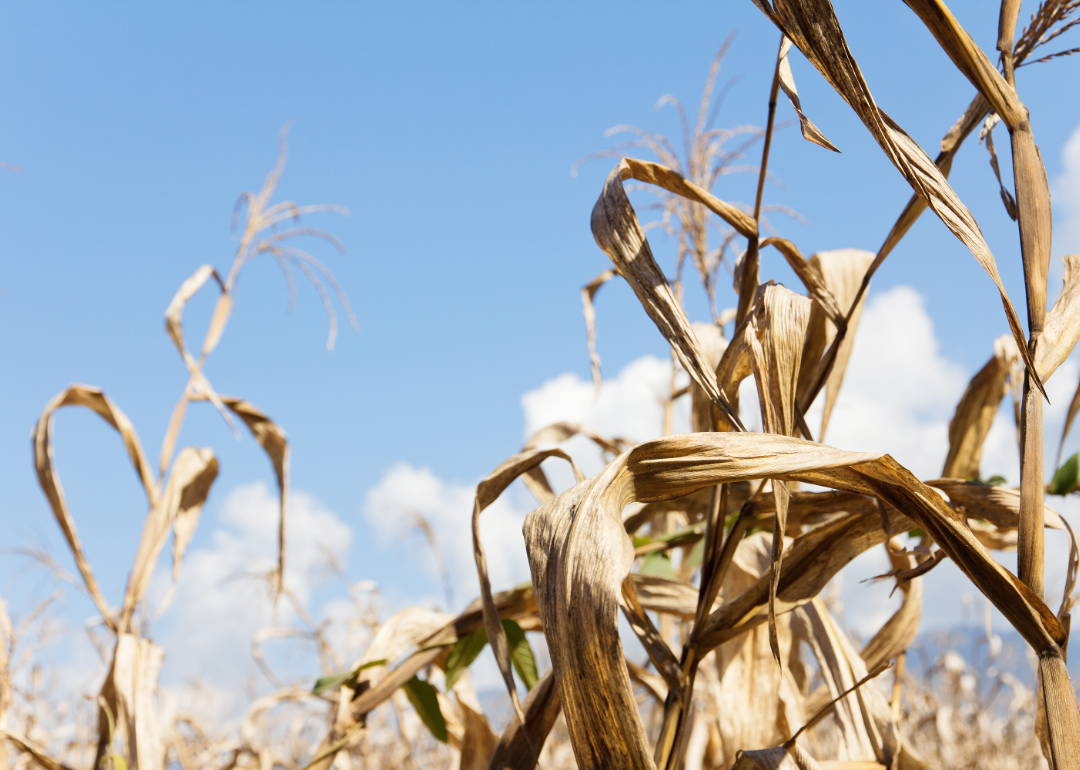 History of droughts in the U.S.
History of droughts in the U.S.
Defined by the National Weather Service as "a shortage of water over an extended period of time," droughts are a normal and natural part of Earth's weather cycle. Sometimes, however, a lack of water is far more significant than just a cyclical dry spell. Although tornadoes, hurricanes, tsunamis, and fires are more dramatic and alarming, severe droughts are often far more widespread, more devastating, more expensive, and harder to manage than the violent natural disasters that tend to grab headlines. Making matters worse, droughts can create or encourage a range of secondary environmental catastrophes like fires, crop failures, mudslides, sinkholes, destroyed roadways, massive fish kills, locust swarms, and—although it seems counterintuitive—severe floods.
Throughout U.S. history, droughts have turned vast swaths of farmland to dust, created panic, killed millions of cattle and other animals, and forced widespread human migration, financial depression, and starvation. The worst droughts, however, have also sparked major reforms. In California, for instance, droughts led to creation of the Central Valley Project, the State Water Project, the urban conservation movement, and the Drought Emergency Water Bank.
The direct and indirect costs of drought total more than $9 billion a year in the United States alone, and that expense is set to rise as droughts become more prevalent and severe. Although global warming is often portrayed in the media as a debate, there is direct and irrefutable evidence linking climate change to increased instances of severe drought beyond the dry spells that are a natural part of the planet's cycles. Warming temperatures over the past century have directly contributed to major droughts across the country, but particularly in the American West. It was only in 2019 that California finally got relief from a catastrophic dry spell that defined the state's ecology throughout much of the past decade.
Stacker dived into the worst droughts in U.S. history, starting with the "megadrought" of the 10th century and ending with the droughts that plague us today.
You may also like: Counties projected to have the most extreme heat days in 2050