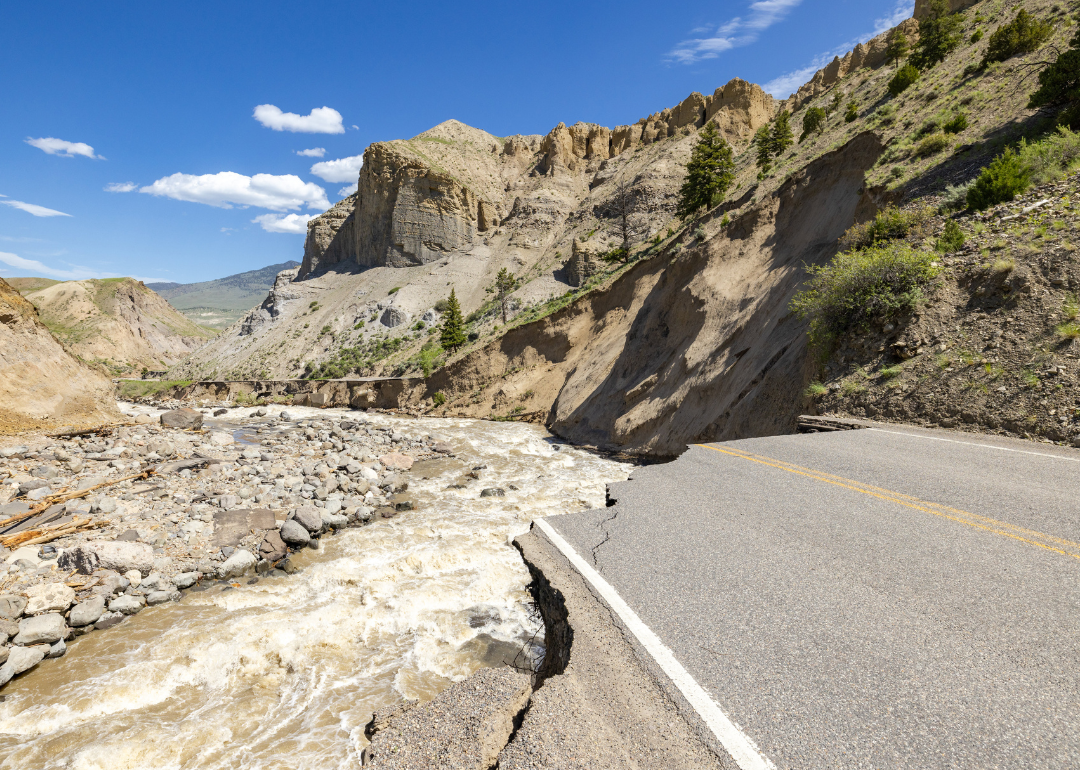 How climate change is affecting America's national parks
Jacob W. Frank/National Park Service via Getty Images
How climate change is affecting America's national parks
Yellowstone National Park regularly receives over 4 million visitors during its peak season. Its geothermal features, wildlife, and scenery make it one of the most popular parks in the U.S. But last June, park officials closed the more than 2 million acre park for over a week due to historic levels of flooding.
Reports later showed precipitation elevated water levels to record heights. It's difficult to attribute individual events like the historic flooding of Yellowstone directly to climate change. However, Intergovernmental Panel on Climate Change reports show North America's rain storms and subsequent flooding have increased overall due to greenhouse gas emissions.
America's national parks are home to some of the most breathtaking environmental extremes. From the rich biodiversity of the Great Smokies to Zion's red cliff sides, the parks' popularity is rooted in their unique geologies and ecologies, much of which formed throughout millions of years. But as human-driven emissions accelerate climate change, national parks will face drastic changes by the century's end.
Stacker referenced research from climate scientists, the National Parks Service, and the U.S. Geological Survey to examine how climate change impacts America's national parks.
Scientists warn that extreme weather events will only become more common as climate change increases the temperature in the atmosphere. Extreme weather events are some of the most recognizable changes people see in national parks. Still, over the next century, slower changes like increasing temperatures and changing precipitation will also take a toll on public lands.