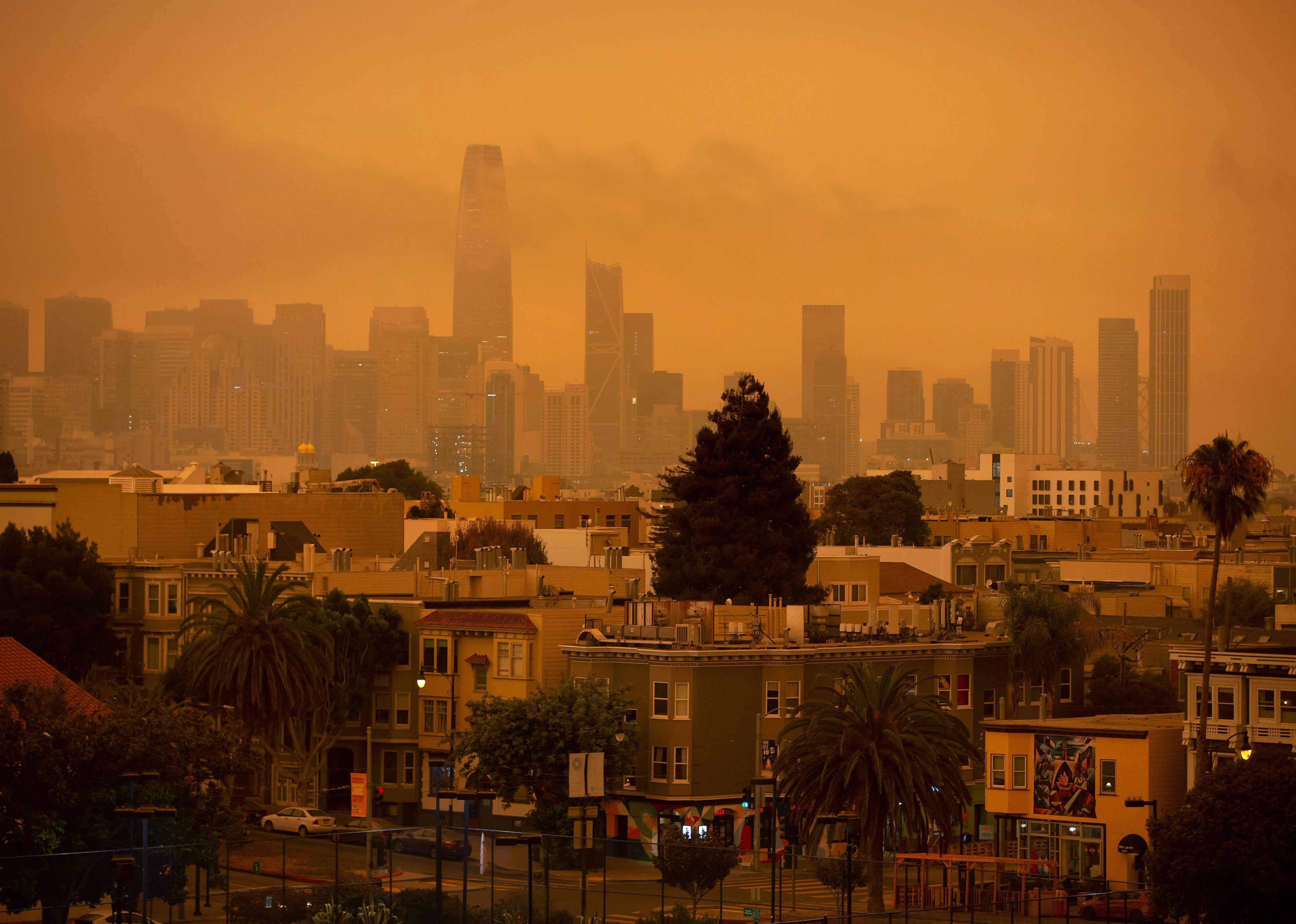 Largest wildfires of the decade
BRITTANY HOSEA-SMALL/AFP via Getty Images
Largest wildfires of the decade
At least 15 people by Sept. 11 had been reported dead from the wildfires razing parts of California, Oregon, and Washington. More than 100 wildfires were counted as burning simultaneously across 12 Western states and had already  burned almost 7,000 square miles, according to the National Interagency Fire Center.
While data from the National Interagency Fire Center (NIFC) show that the number of wildfires in the United States has gone down over the last 30 years, the number of acres burned annually has gone up. The most recently available wildfire statistics from the Federation of American Scientists (based on NIFC data) shows U.S. wildfire acreage to have increased from 3.6 million acres in 2014 to 8.8 million acres in 2018. The Ash Creek Fire of 2012 affected 249,562 acres of land, while the NW Oklahoma Complex fire of 2017 charred 779, 292 acres—making it the largest wildfire of the past decade in terms of acreage burned.
Wildfire activity in western American forests has increased in recent decades, a change widely believed by scientists to have been largely caused by changes in the climate. Another factor could be the federal policy of the past that focused exclusively and somewhat erroneously on suppressing fires to protect the timber. Many studies suggest that this policy could have led to fire exclusion in forests, which results in a higher density of vegetation and an understory of grass and bushes. The wildfires thus get the fuel they need to burn with more intensity. Thus, a combination of climatic changes and past management practices might have made the present wildfire events so much more widespread and immense.
Wildfires significantly impact nearby wildlife, ecosystems, communities, and businesses. In 2018, California suffered $400 billion in damage, according to AccuWeather. In 2017, the U.S. Forest Service spent $2.9 billion to douse flames around the country. Besides the immediate damage wildfires bring, they also leave behind wreckage that takes up immense resources, time, and money to recover.
A megafire was once considered to be one that burns more than 100,000 acres. However, Stacker's analysis of the data provided by the National Interagency Fire Center from 2010 to August 2020 reveals megafires have burned twice that size or more in terms of acres in the past decade.
The fires featured in this gallery are ranked by the number of acres affected, according to the National Interagency Fire Center. It's important to note that the National Interagency Fire Center relies on local sources, and there is no consistent definition of what an affected acre is.
Keep reading to learn more about the largest wildfires of the decade.
[Pictured: A hazy San Francisco skyline is seen from Dolores Park in San Francisco on Sept. 9, 2020. More than 300,000 acres are burning across the northwestern state including 35 major wildfires, with at least five towns "substantially destroyed" and mass evacuations taking place.]
You may also like: How climate change has affected each state