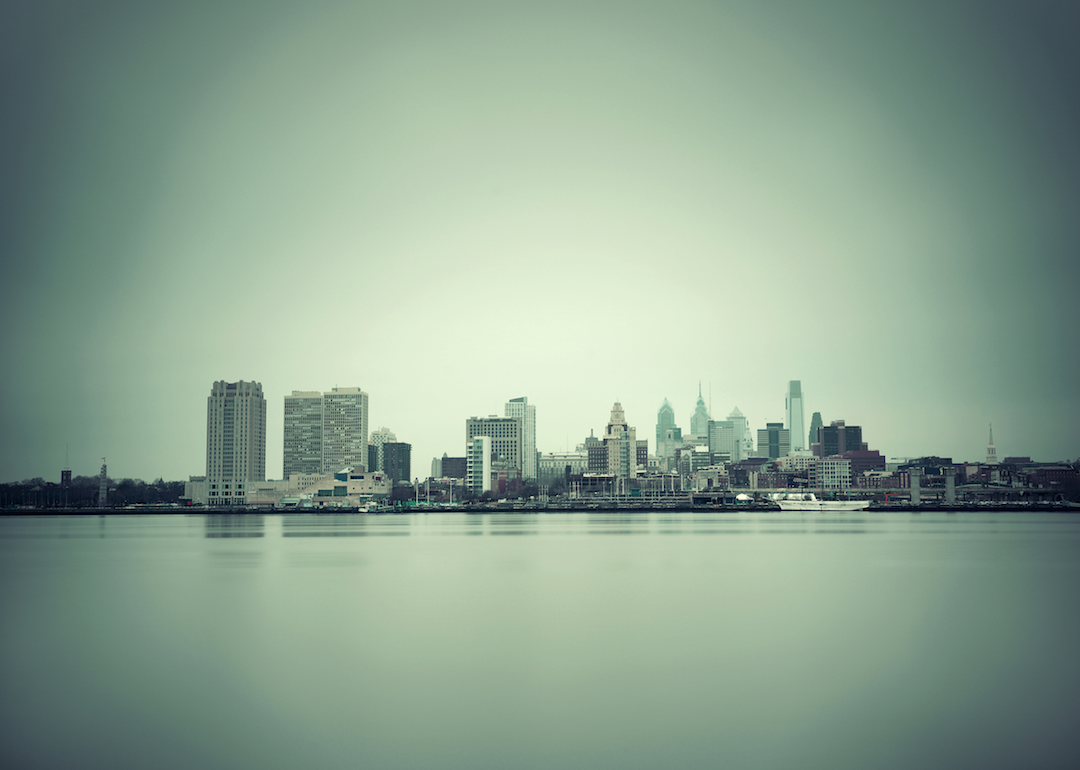 Major cities most at risk of rising sea levels
Songquan Deng// Shutterstock
Major cities most at risk of rising sea levels
Climate Action Tracker, an independent scientific analysis group, ranks America's policies as "critically insufficient" in keeping the rise of global temperatures under 2 degrees Celsius. That threshold is widely believed by the scientific community to be the tipping point for irreversible global calamities such as massive water and food shortages, catastrophic sea-level rise, and devastating spikes in disease—not to mention widespread extinctions and increased storm strengths. Despite this, the Trump administration continues to rescind federal climate policies and waive the urgency of global warming, while the Democratic National Committee (DNC) neglected to schedule a single climate-change debate for 2020 Democratic presidential candidates. Cable networks CNN and MSNBC scheduled climate forums and town halls for those candidates on Sept. 4 and 19-20, respectively.
Of course, planetary shifts don't wait for administrative reform. A warming atmosphere and rising sea levels are already affecting extreme weather across America, from 2019's extreme summer heat waves to California forest fires to the intense flooding Hurricane Sandy wrought on New York and New Jersey. Sandy, in particular, was a landmark event: the 2012 storm caused more than 150 deaths and an estimated $72 billion in economic damages. Scientists predict that massive floods like those caused by Sandy will become commonplace in the next few decades, as rising sea levels exacerbate storms and high tides.
To explore the places and people most at risk from higher seas, Stacker used data from Climate Central Coastal Flooding Report to rank the 30 major U.S. cities (with populations over 100,000) that will have the greatest number of residents in flood-prone areas by 2050. Based on the populations for each city determined in the 2010 U.S. Census, Climate Central researchers calculated the number of people out of those current populations living in 100-year floodplains defined by the Federal Emergency Management Agency (FEMA), as well as who will be living in those floodplains in 2050. The future projections are based on published sea-level rise projections and assume that carbon emissions will continue unrestricted (a scenario called Representative Concentration Pathway 8.5). FEMA defines a 100-year floodplain as an area with a 1% annual chance of flooding.
Although Climate Central analyzed cities across the country, Florida sticks out as a flood-prone state. Out of the 30 cities on this list, 13 are in the Sunshine State, and eight of those cities rank in the top 10. Read on to find out which cities might be underwater within a few decades, and what those cities' local leaders are (or aren't) doing to address the risk.
You may also like: 25 terms you should know to understand the climate change conversation