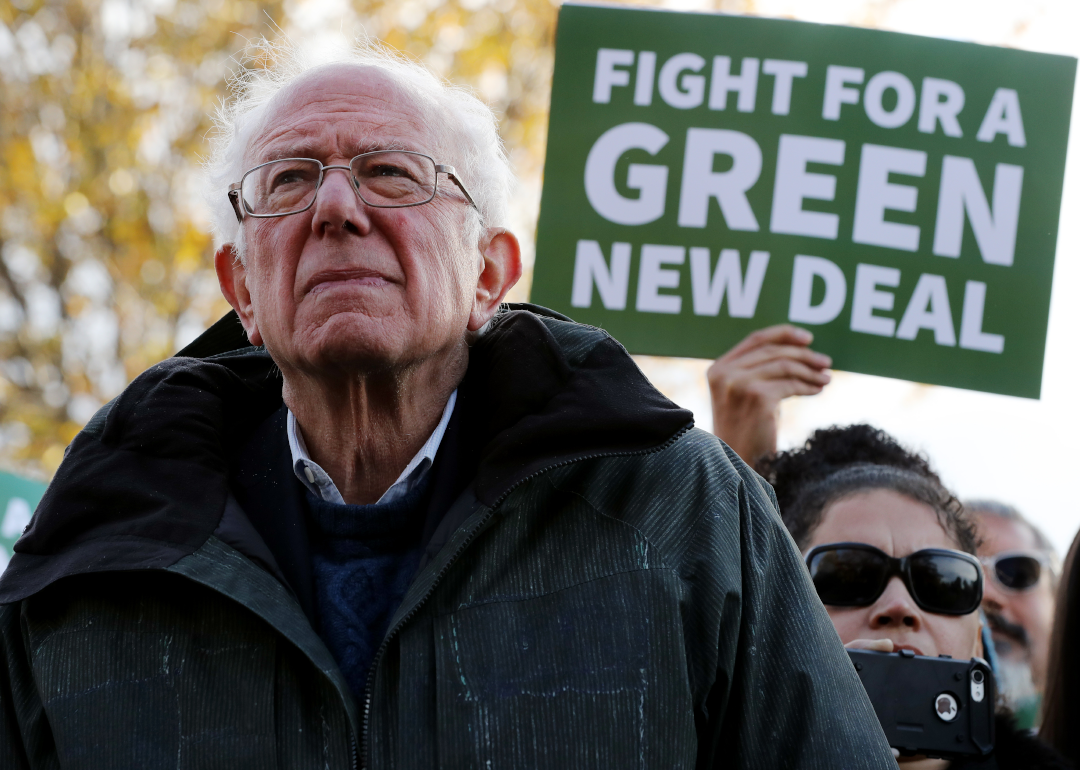 Where 50 political leaders stand on climate policy
Chip Somodevilla // Getty Images
Where 50 political leaders stand on climate policy
According to NASA, "The planet's average surface temperature has risen about 1.62 degrees Fahrenheit, or 0.9 degrees Celsius, since the late 19th century, a change driven largely by increased carbon dioxide and other human-made emissions into the atmosphere. Most of the warming occurred in the past 35 years, with the five warmest years on record taking place since 2010."
NASA is no outlier. In fact, virtually every major organization in the world dedicated to studying climate science agrees on three main points: Earth's temperature is rising, human activity has played a large role in that warming, and that without intervention, climate change poses an existential threat—that last part deals with our species' ability to exist on this planet in the future.
Many American political leaders, however, continue to deny that climate change is real, and that if it is, it can in no way be attributed to human behavior. Other long-term and often outspoken skeptics have softened their stances recently, but only in the past few years as they realized science denial is a losing political issue.
Overwhelming percentages of the country—particularly the young—now want the government to do more as fires, floods, droughts, and other natural disasters continue to increase in both frequency and severity year after year, decade after decade.
The leaders who have begrudgingly accepted the facts, but only with a political gun to their heads, tend to hedge when discussing the issue. They admit in the first part of the sentence that global warming is a threat and then rail against proposed regulations, reforms, and emissions controls as radical or ideologically-driven, often while going out of their way to ridicule the most-promising alternatives to fossil fuels, like wind and solar energy.
Using news reports, excerpts from speeches, public statements, press releases, and report cards issued by environmental organizations that grade legislators on climate change voting, Stacker profiled 50 important, influential, and often-controversial politicians and their stances on global warming.
Here's a look at the political leaders who trust the assessment of an almost totally unified scientific community and the mountains of empirical evidence that back it up; those who continue to insist it's all a conspiracy; and those who cynically attempt to straddle the issue in an effort to land on the right side of history, without upsetting their base and risking their jobs.