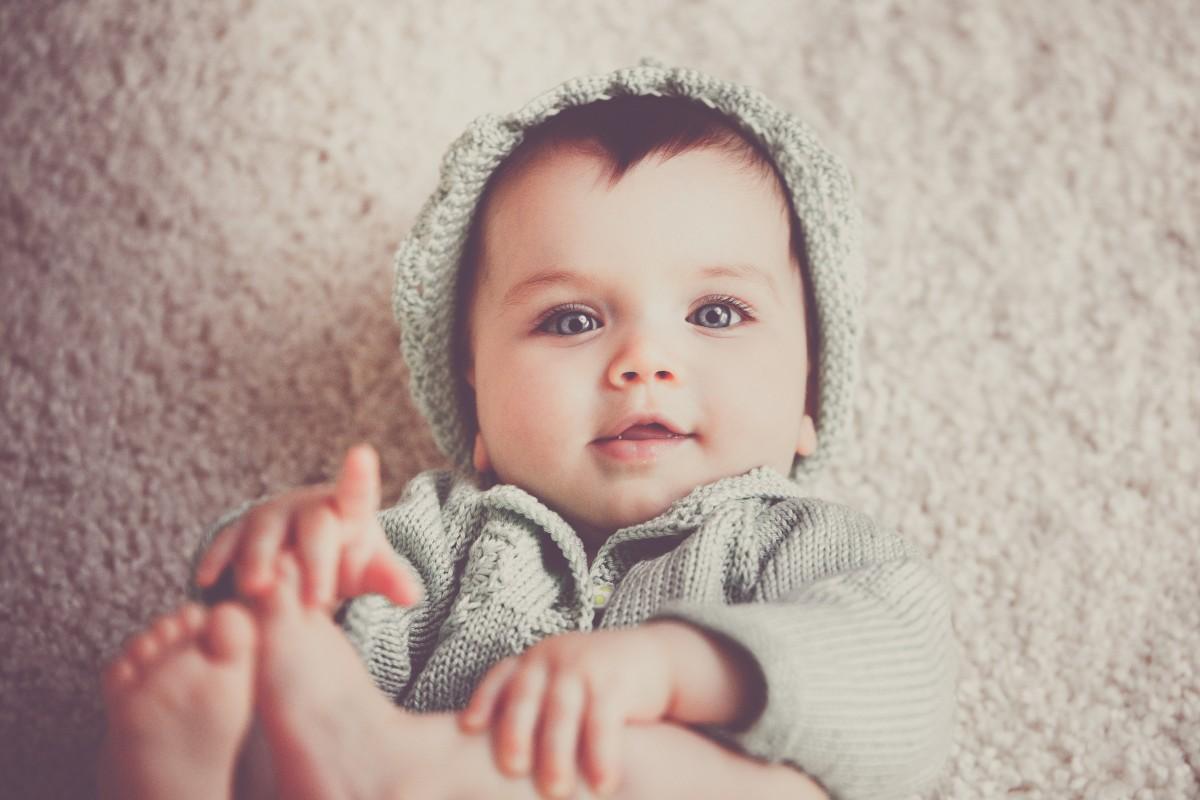 Most popular baby names of every year since 1915
The most popular baby name of every year since 1915
If you've ever resented your parents because your classmates called you "John P." as opposed to "John" or "Anna W." instead of "Anna," consider that they may have just been looking out for your best interest. Part of the psychology that goes into naming a child is a phenomenon known as the "playground effect," the way in which parents consider how their child's name would influence his or her popularity amongst peers. Because of the vicious social warzones schools can be, many parents shy away from unique names and those who do choose abnormal spellings typically regret it down the line, as was revealed by a survey of 3,000 parents.
As such, it makes sense that over time the majority of American parents have gone for the same select few names year in and year out. Since 1915 there have only been eight male names and 10 female names that have taken the top spot annually for their respective national ranks. Of those 18, 16 have sustained their reign at the top for multiple years, indicating that when a new name amasses a great deal of popularity society clings to it for quite some time.
Using data from the Social Security Administration, Stacker found the three most popular male and female names in the United States from every year since 1915. The top names for every year are ranked according to the total number of babies born with that name in that year.
Read on to see if your name was amongst the most popular for the past 100 years.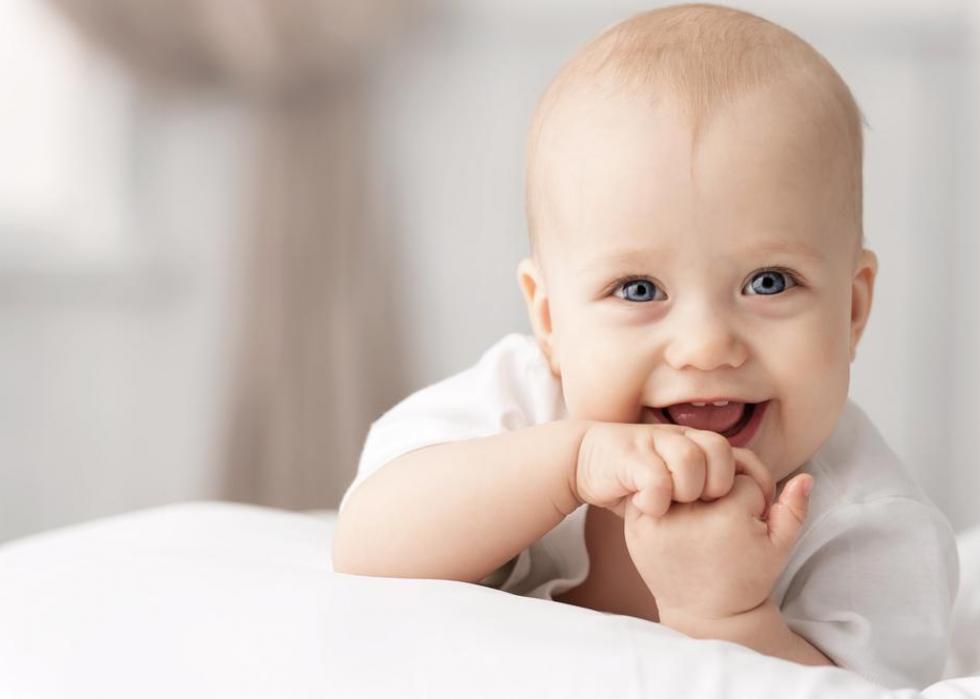 1 / 72
1915-1919
#1 boys' name: John
#2 boys' name: William
#3 boys' name: James

#1 girls' name: Mary
#2 girls' name: Helen
#3 girls' name: Dorothy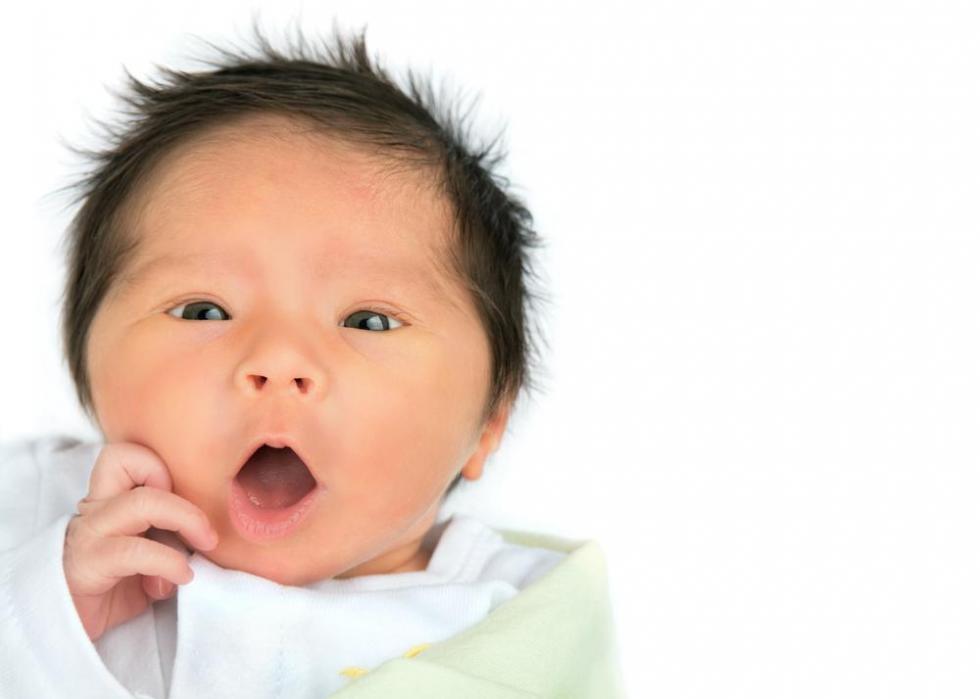 2 / 72
1920
#1 boys' name: John
#2 boys' name: William
#3 boys' name: Robert

#1 girls' name: Mary
#2 girls' name: Dorothy
#3 girls' name: Helen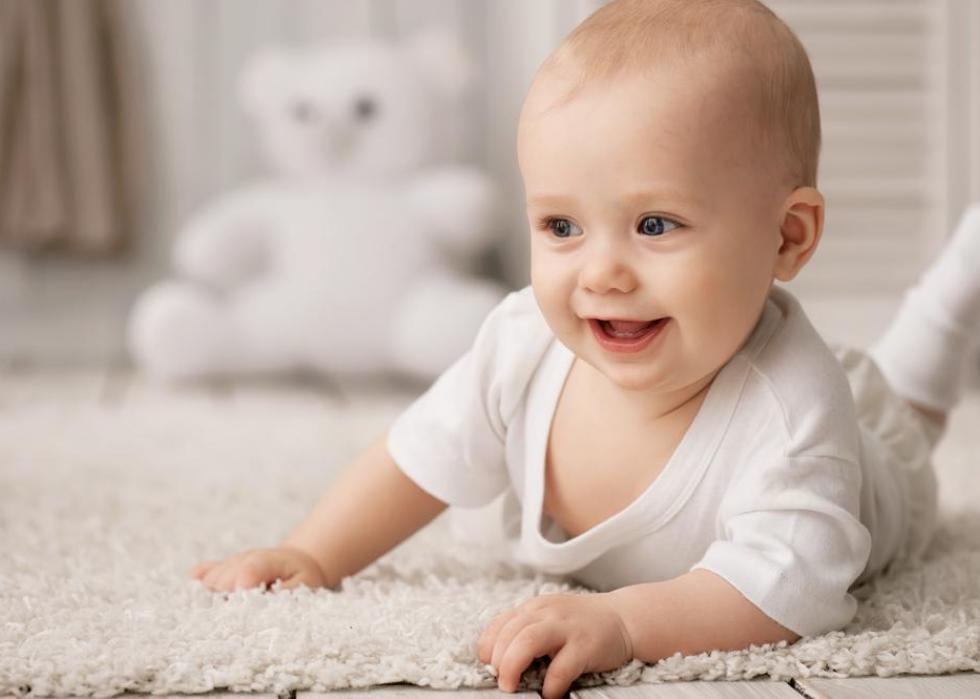 3 / 72
1921-1923
#1 boys' name: John
#2 boys' name: Robert
#3 boys' name: William

#1 girls' name: Mary
#2 girls' name: Dorothy
#3 girls' name: Helen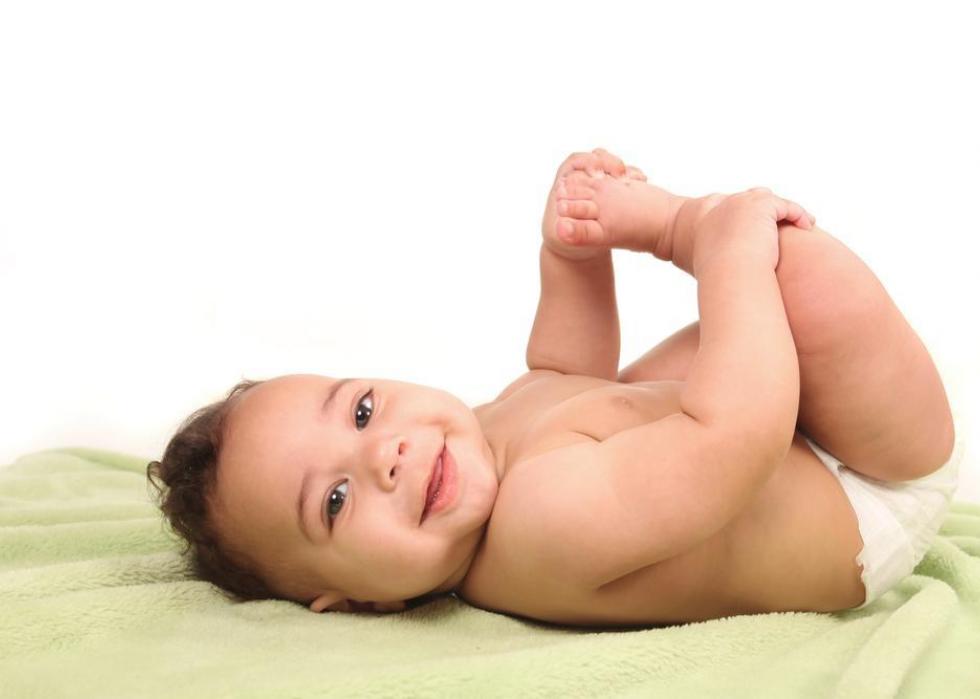 4 / 72
1924
#1 boys' name: Robert
#2 boys' name: John
#3 boys' name: William

#1 girls' name: Mary
#2 girls' name: Dorothy
#3 girls' name: Helen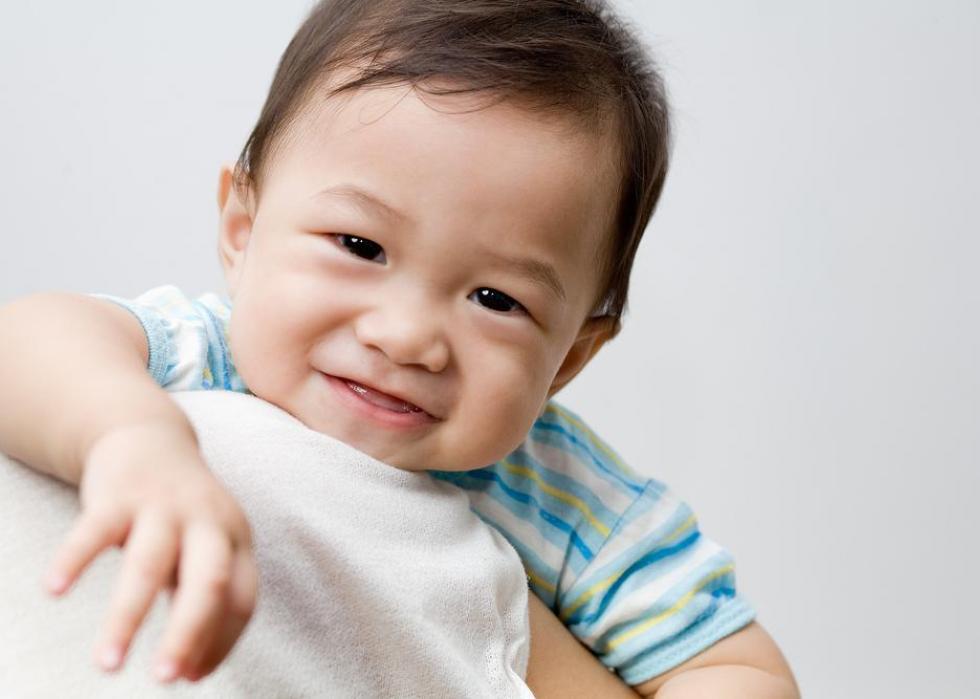 5 / 72
1925
#1 boys' name: Robert
#2 boys' name: John
#3 boys' name: William

#1 girls' name: Mary
#2 girls' name: Dorothy
#3 girls' name: Betty
6 / 72
1926-1927
#1 boys' name: Robert
#2 boys' name: John
#3 boys' name: James

#1 girls' name: Mary
#2 girls' name: Dorothy
#3 girls' name: Betty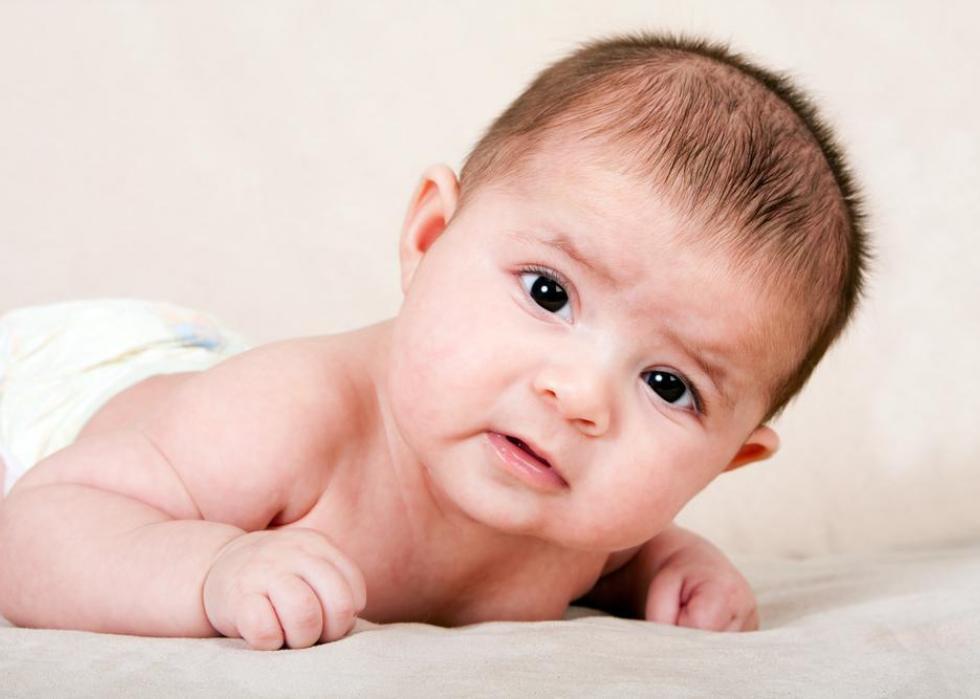 7 / 72
1928
#1 boys' name: Robert
#2 boys' name: John
#3 boys' name: James

#1 girls' name: Mary
#2 girls' name: Betty
#3 girls' name: Dorothy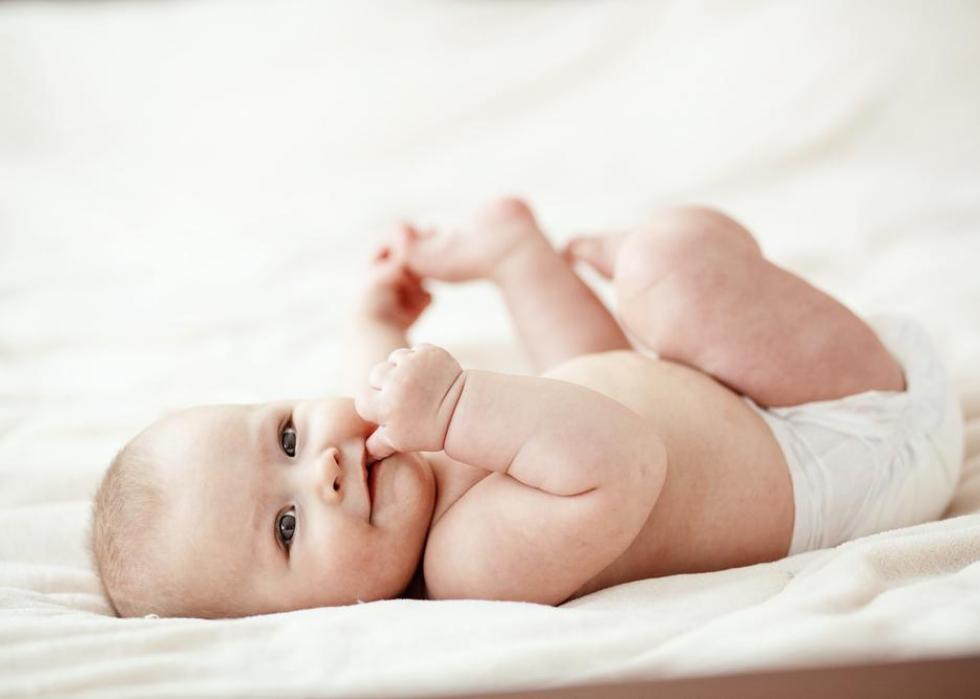 8 / 72
1929-1931
#1 boys' name: Robert
#2 boys' name: James
#3 boys' name: John

#1 girls' name: Mary
#2 girls' name: Betty
#3 girls' name: Dorothy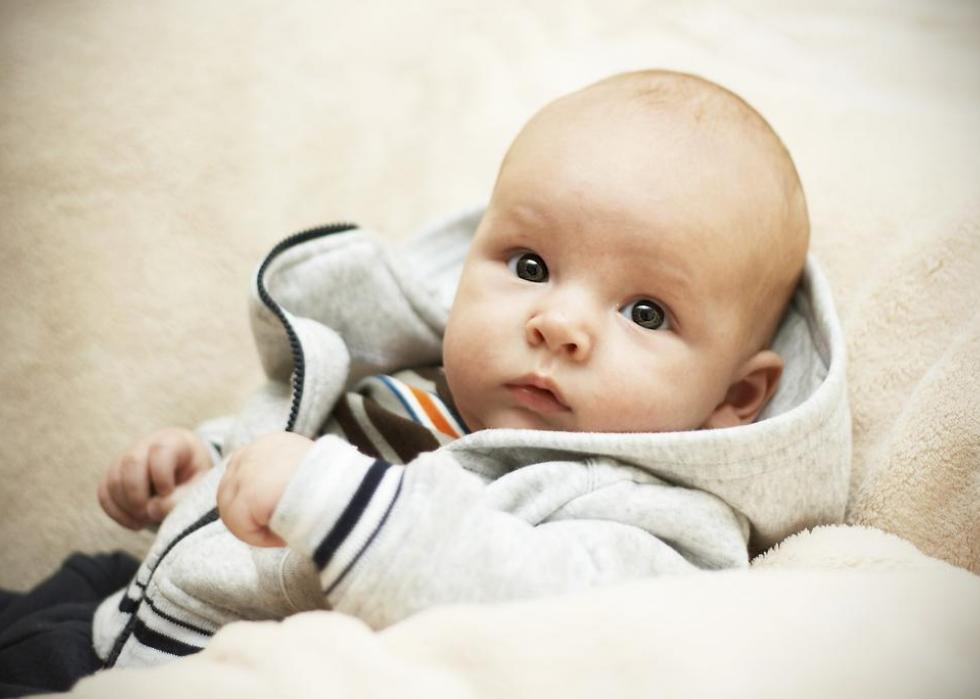 9 / 72
1932-1934
#1 boys' name: Robert
#2 boys' name: James
#3 boys' name: John

#1 girls' name: Mary
#2 girls' name: Betty
#3 girls' name: Barbara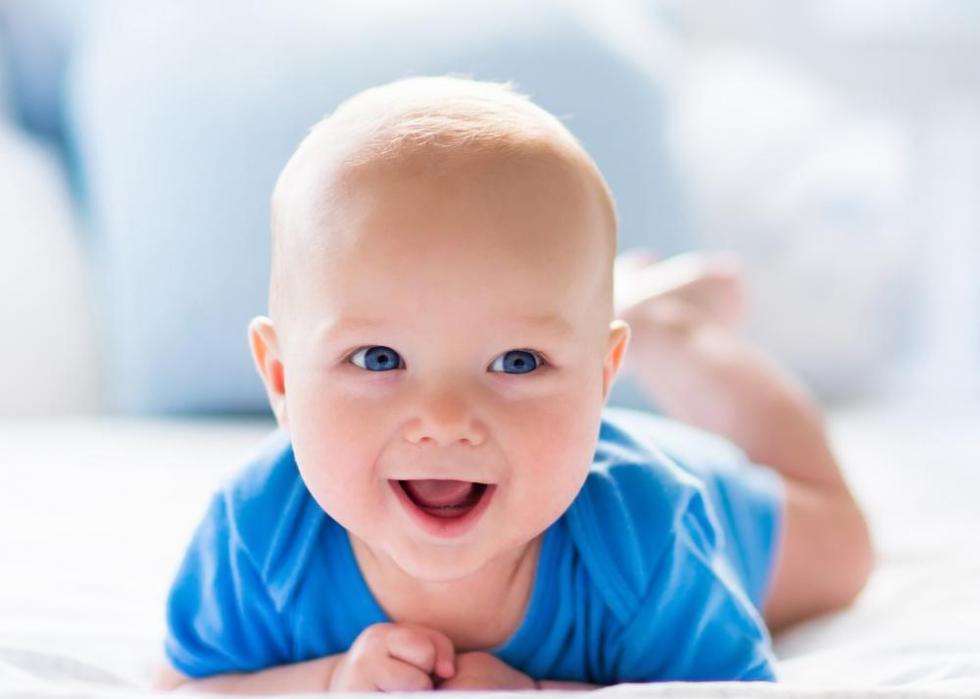 10 / 72
1935-1936
#1 boys' name: Robert
#2 boys' name: James
#3 boys' name: John

#1 girls' name: Mary
#2 girls' name: Shirley
#3 girls' name: Barbara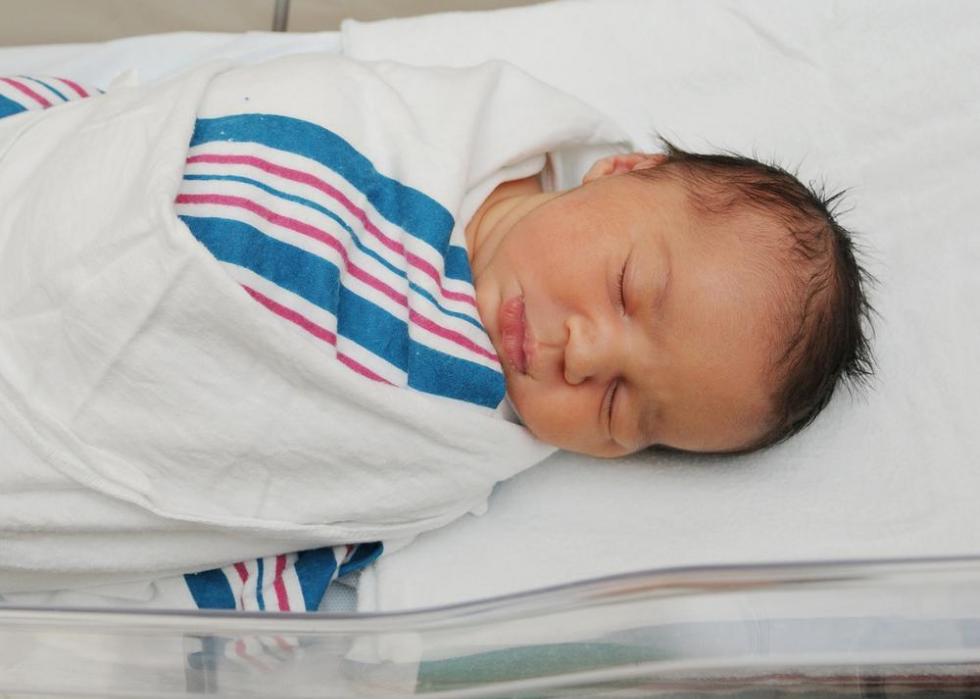 11 / 72
1937-1939
#1 boys' name: Robert
#2 boys' name: James
#3 boys' name: John

#1 girls' name: Mary
#2 girls' name: Barbara
#3 girls' name: Patricia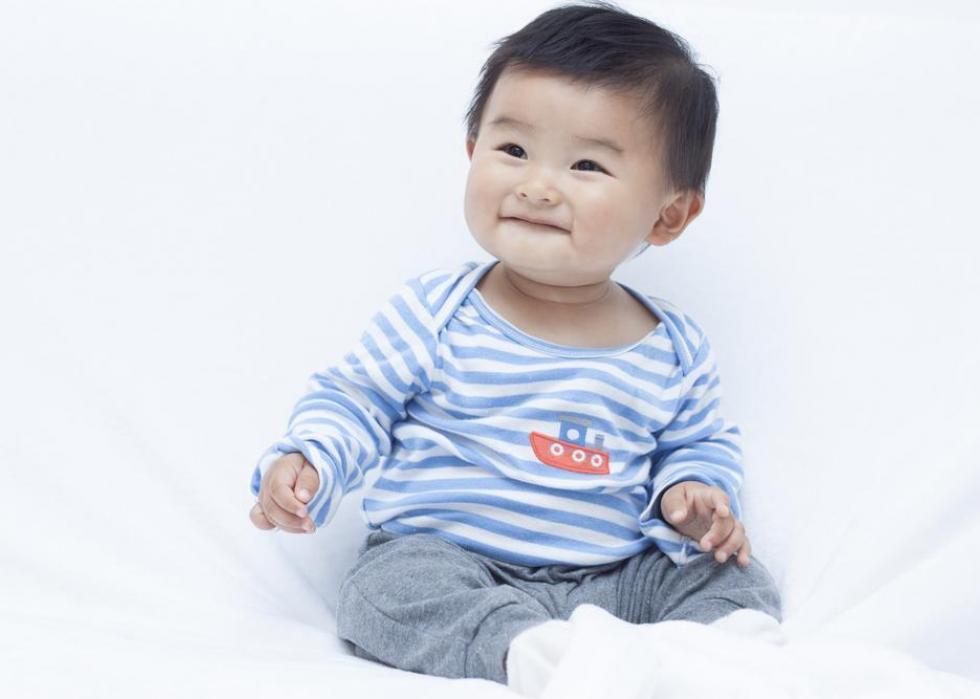 12 / 72
1940-1943
#1 boys' name: James
#2 boys' name: Robert
#3 boys' name: John

#1 girls' name: Mary
#2 girls' name: Barbara
#3 girls' name: Patricia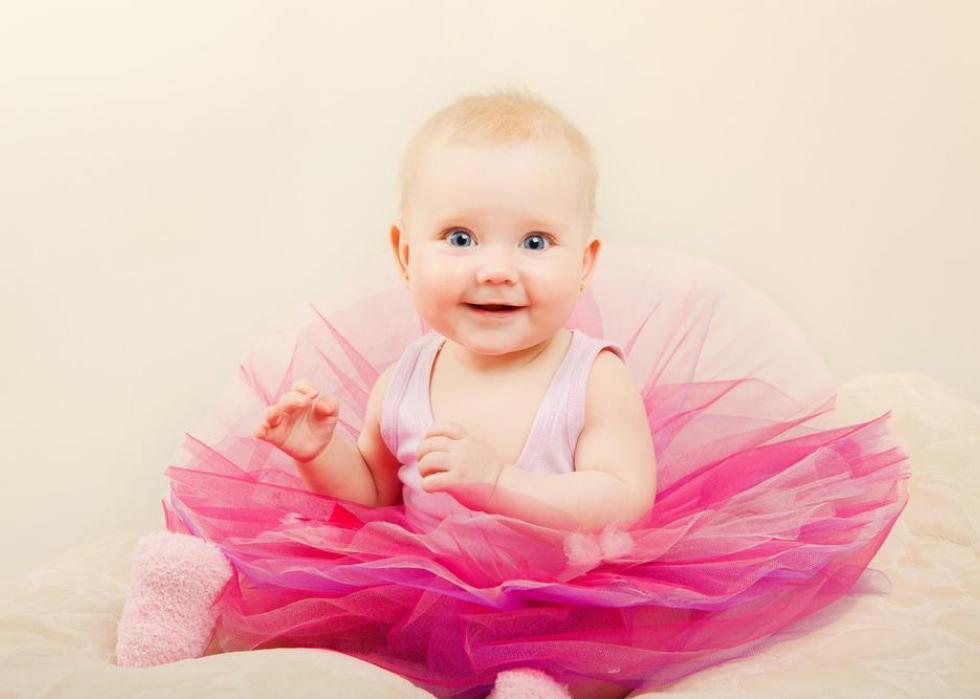 13 / 72
1944
#1 boys' name: James
#2 boys' name: Robert
#3 boys' name: John

#1 girls' name: Mary
#2 girls' name: Barbara
#3 girls' name: Linda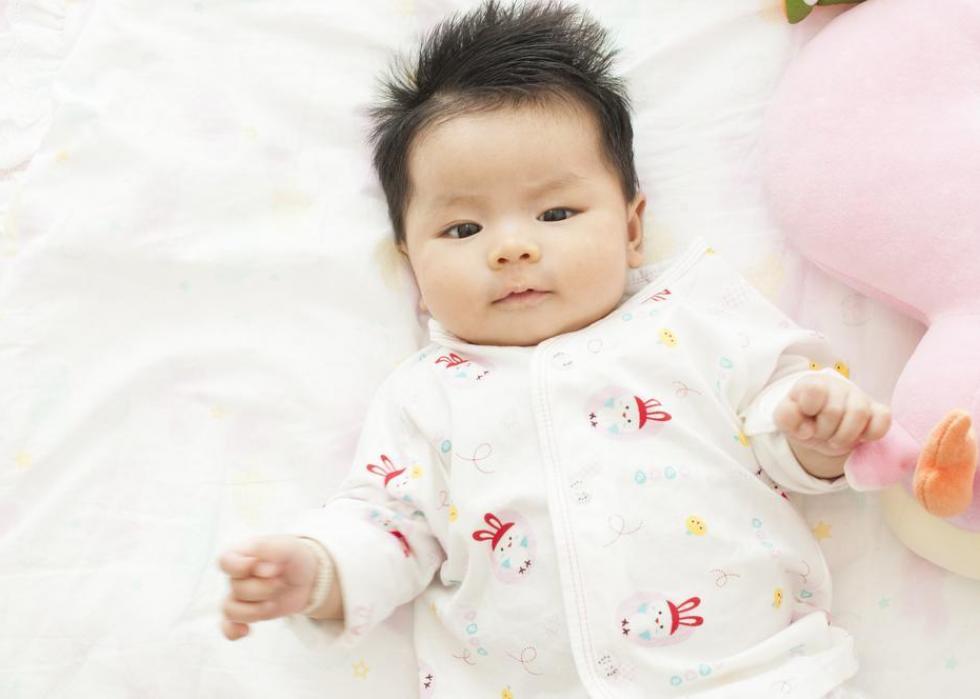 14 / 72
1945
#1 boys' name: James
#2 boys' name: Robert
#3 boys' name: John

#1 girls' name: Mary
#2 girls' name: Linda
#3 girls' name: Barbara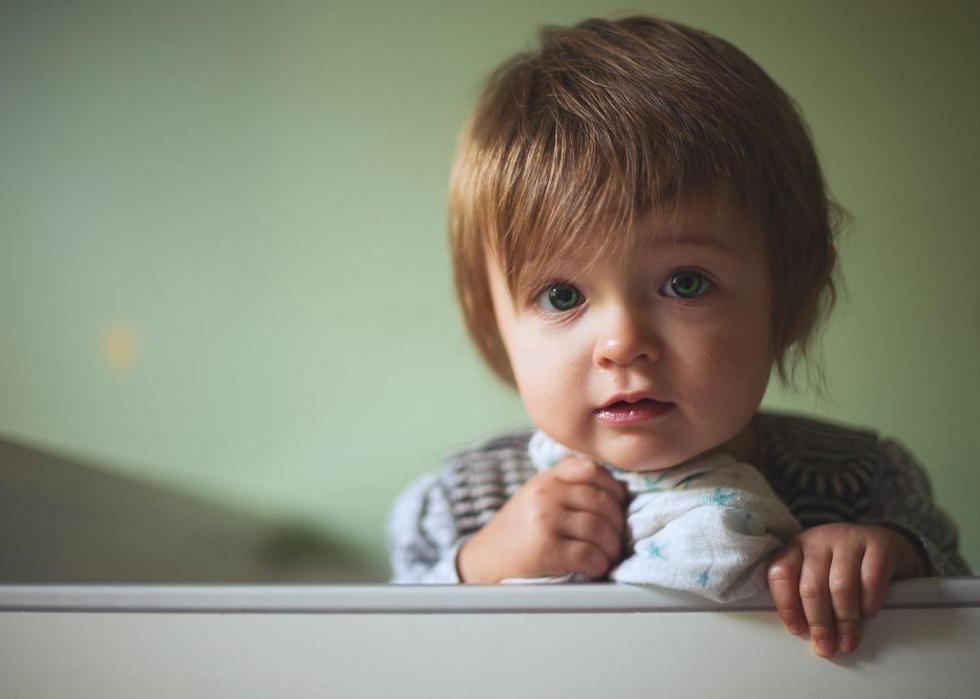 15 / 72
1946
#1 boys' name: James
#2 boys' name: Robert
#3 boys' name: John

#1 girls' name: Mary
#2 girls' name: Linda
#3 girls' name: Patricia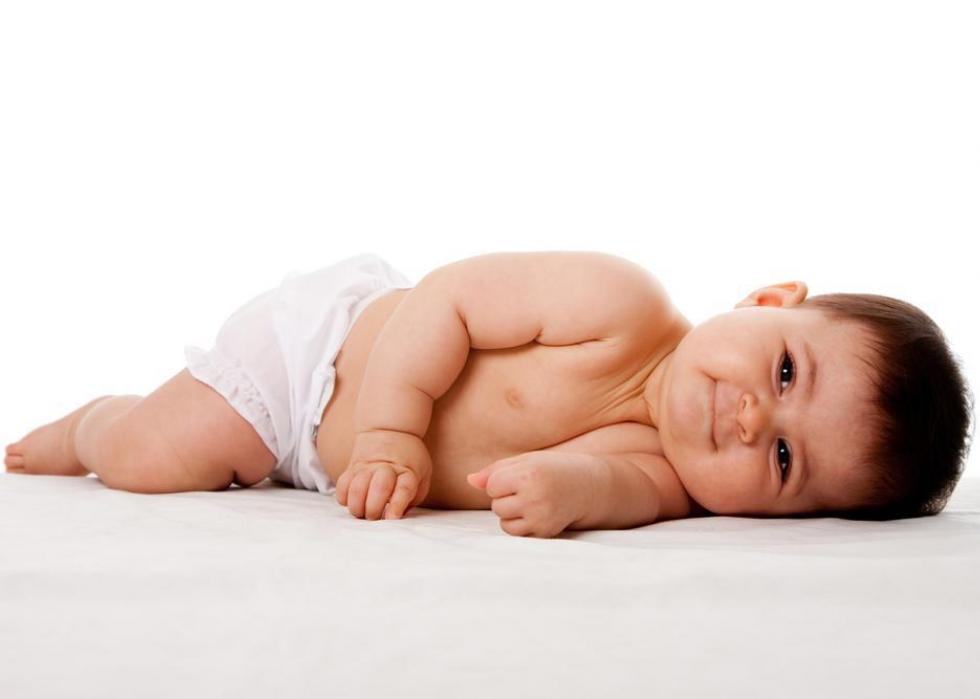 16 / 72
1947
#1 boys' name: James
#2 boys' name: Robert
#3 boys' name: John

#1 girls' name: Linda
#2 girls' name: Mary
#3 girls' name: Patricia
17 / 72
1948
#1 boys' name: James
#2 boys' name: Robert
#3 boys' name: John

#1 girls' name: Linda
#2 girls' name: Mary
#3 girls' name: Barbara
18 / 72
1949-1952
#1 boys' name: James
#2 boys' name: Robert
#3 boys' name: John

#1 girls' name: Linda
#2 girls' name: Mary
#3 girls' name: Patricia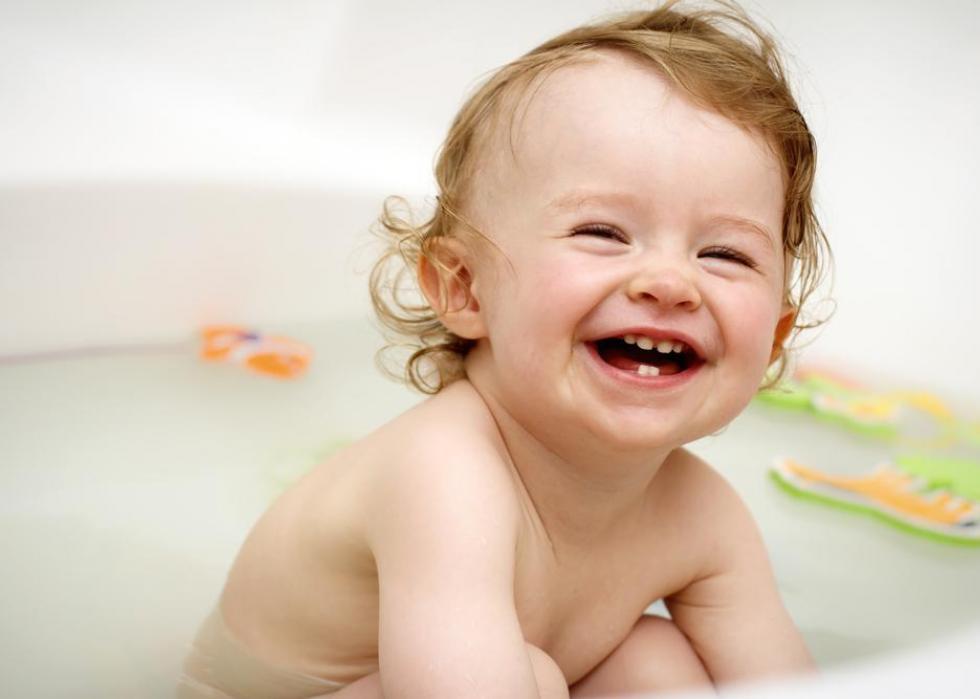 19 / 72
1953
#1 boys' name: Robert
#2 boys' name: James
#3 boys' name: Michael

#1 girls' name: Mary
#2 girls' name: Linda
#3 girls' name: Deborah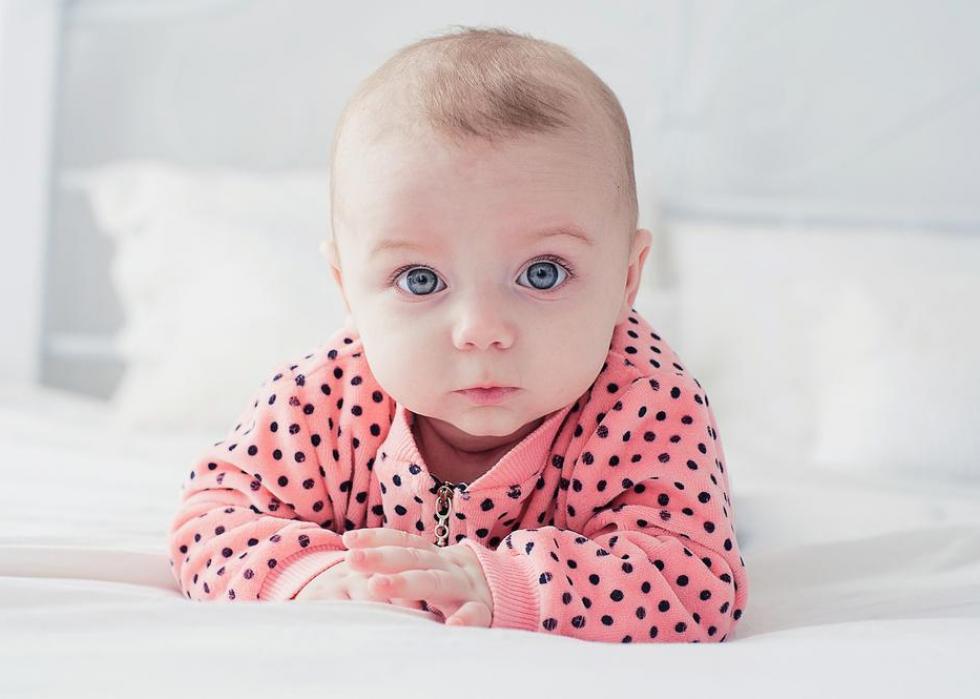 20 / 72
1954
#1 boys' name: Michael
#2 boys' name: James
#3 boys' name: Robert

#1 girls' name: Mary
#2 girls' name: Linda
#3 girls' name: Deborah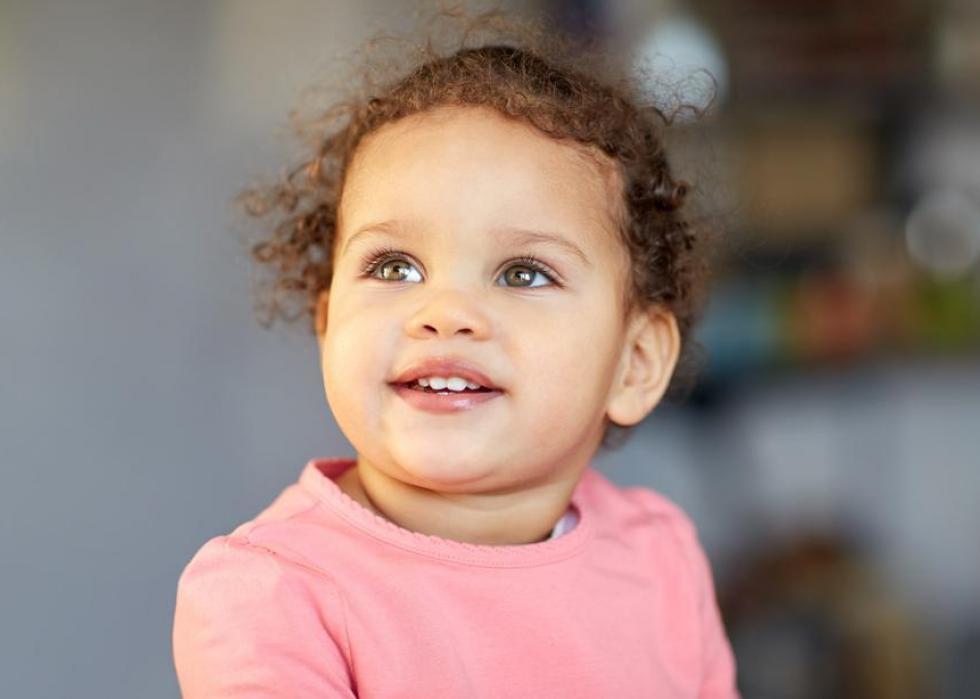 21 / 72
1955
#1 boys' name: Michael
#2 boys' name: David
#3 boys' name: James

#1 girls' name: Mary
#2 girls' name: Deborah
#3 girls' name: Linda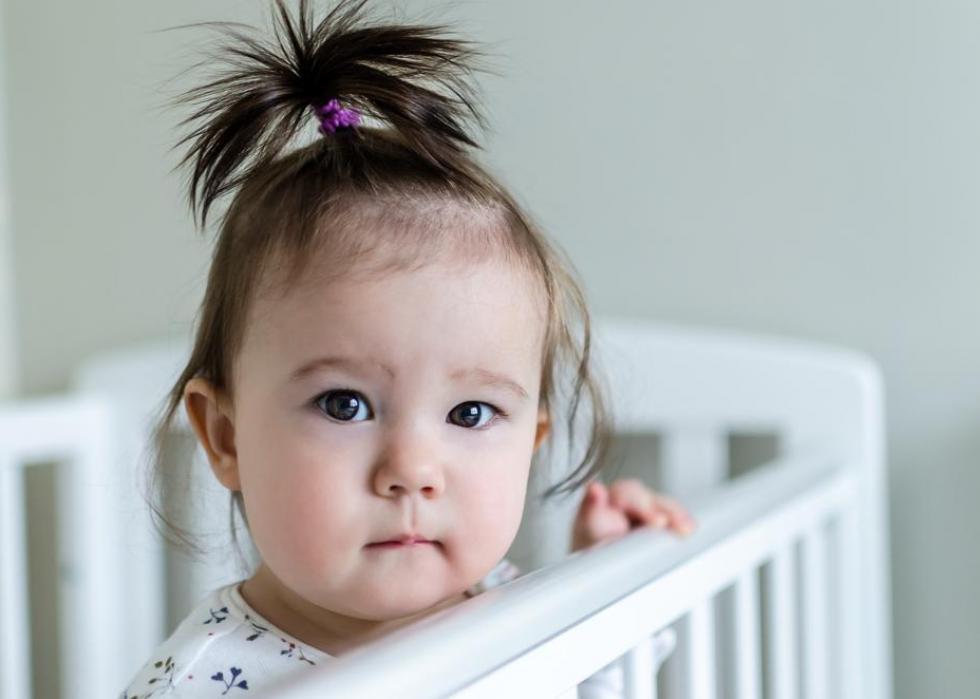 22 / 72
1956
#1 boys' name: Michael
#2 boys' name: James
#3 boys' name: Robert

#1 girls' name: Mary
#2 girls' name: Debra
#3 girls' name: Linda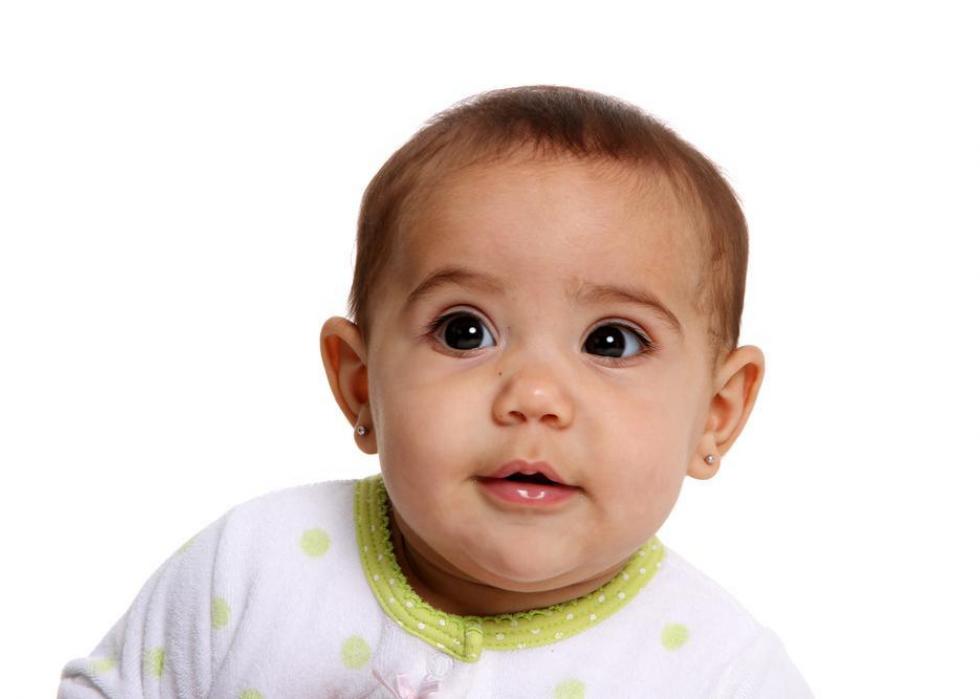 23 / 72
1957
#1 boys' name: Michael
#2 boys' name: James
#3 boys' name: David

#1 girls' name: Mary
#2 girls' name: Susan
#3 girls' name: Linda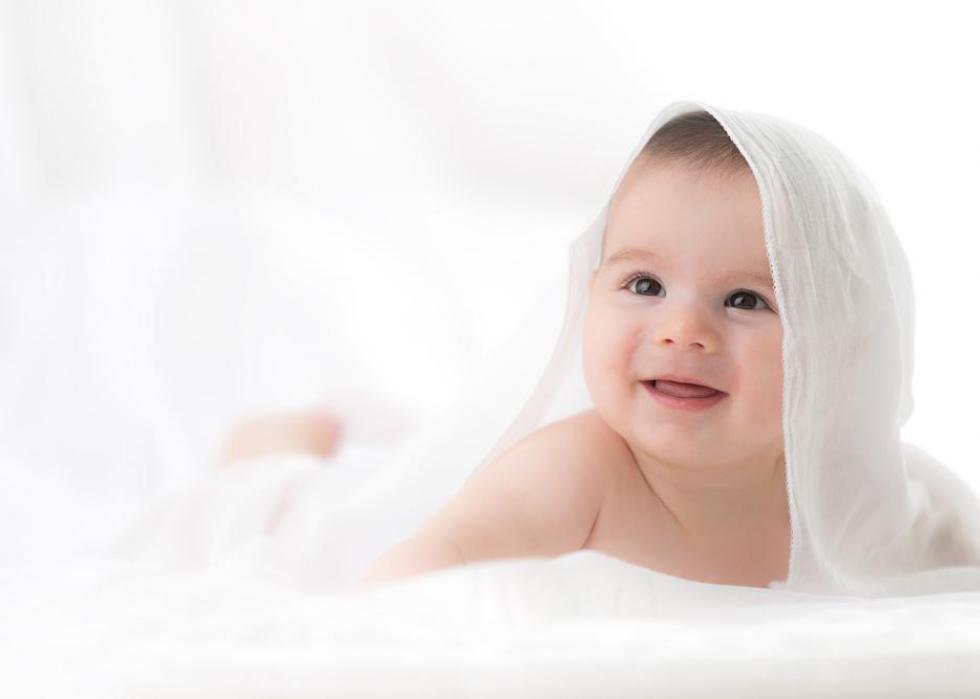 24 / 72
1958-1959
#1 boys' name: Michael
#2 boys' name: David
#3 boys' name: James

#1 girls' name: Mary
#2 girls' name: Susan
#3 girls' name: Linda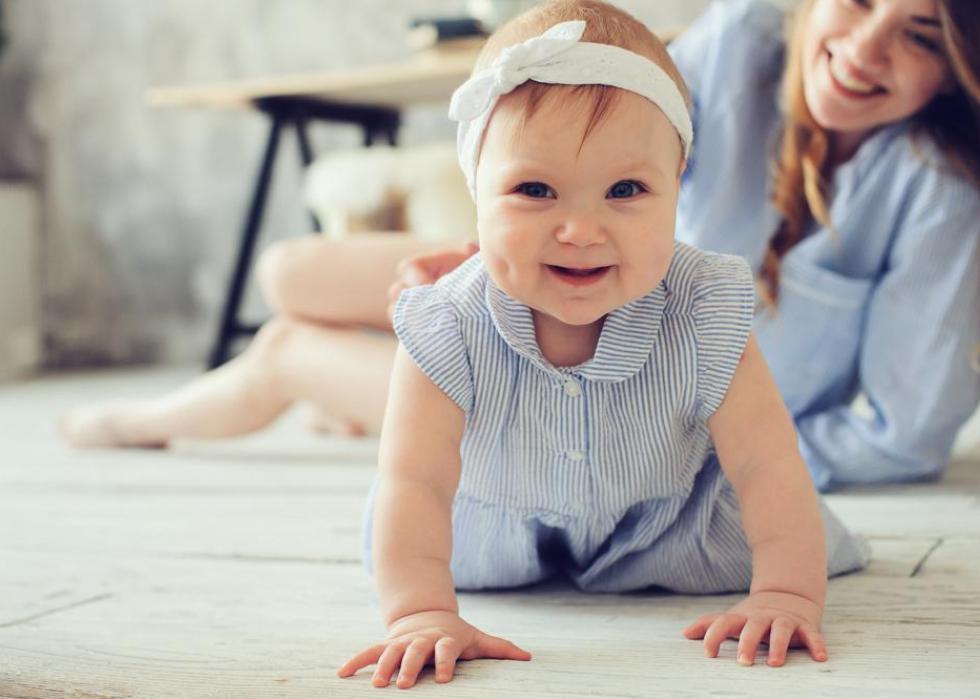 25 / 72
1960
#1 boys' name: David
#2 boys' name: Michael
#3 boys' name: James

#1 girls' name: Mary
#2 girls' name: Susan
#3 girls' name: Linda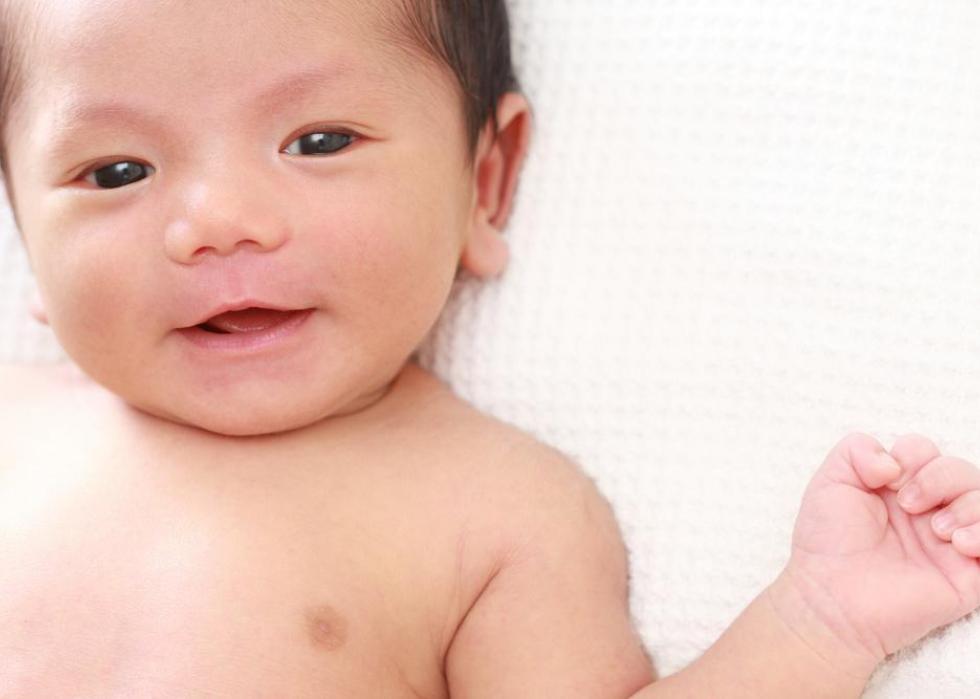 26 / 72
1961
#1 boys' name: Michael
#2 boys' name: David
#3 boys' name: John

#1 girls' name: Mary
#2 girls' name: Lisa
#3 girls' name: Susan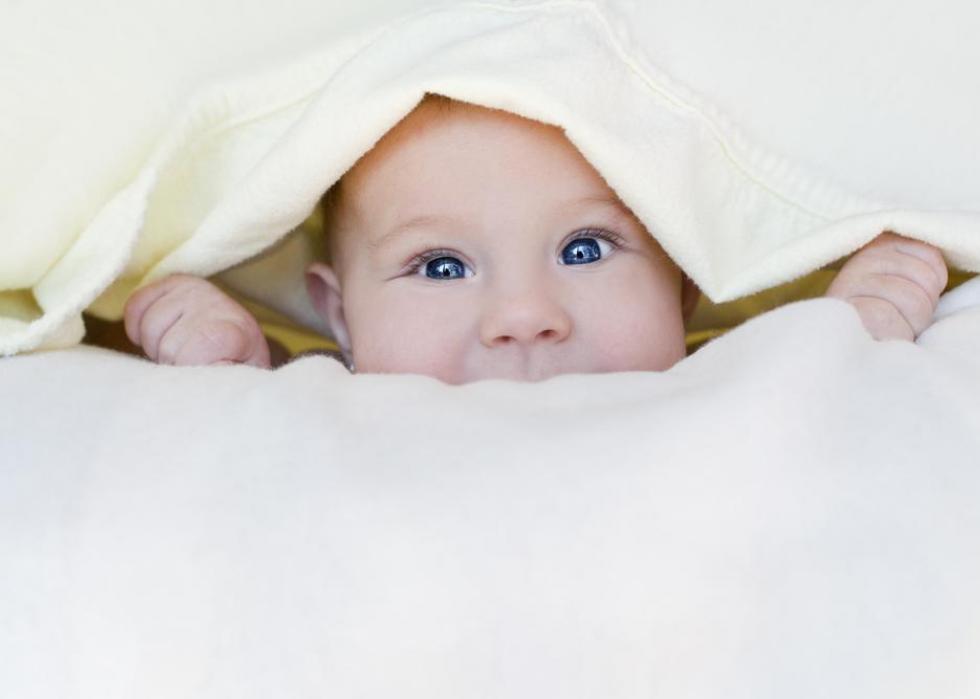 27 / 72
1962
#1 boys' name: Michael
#2 boys' name: David
#3 boys' name: John

#1 girls' name: Lisa
#2 girls' name: Mary
#3 girls' name: Susan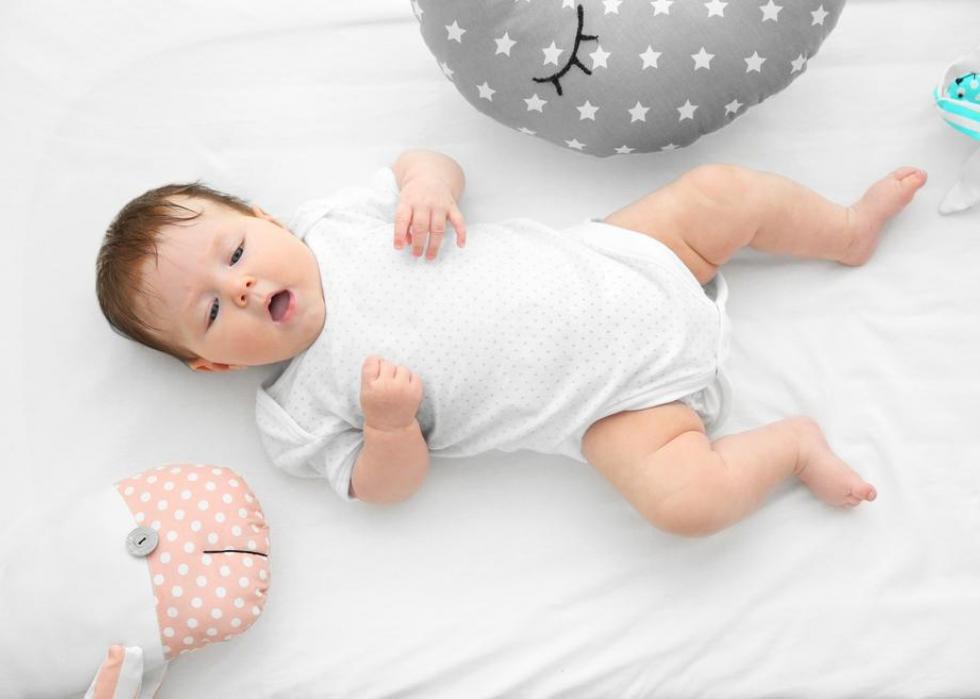 28 / 72
1963-1964
#1 boys' name: Michael
#2 boys' name: John
#3 boys' name: David

#1 girls' name: Lisa
#2 girls' name: Mary
#3 girls' name: Susan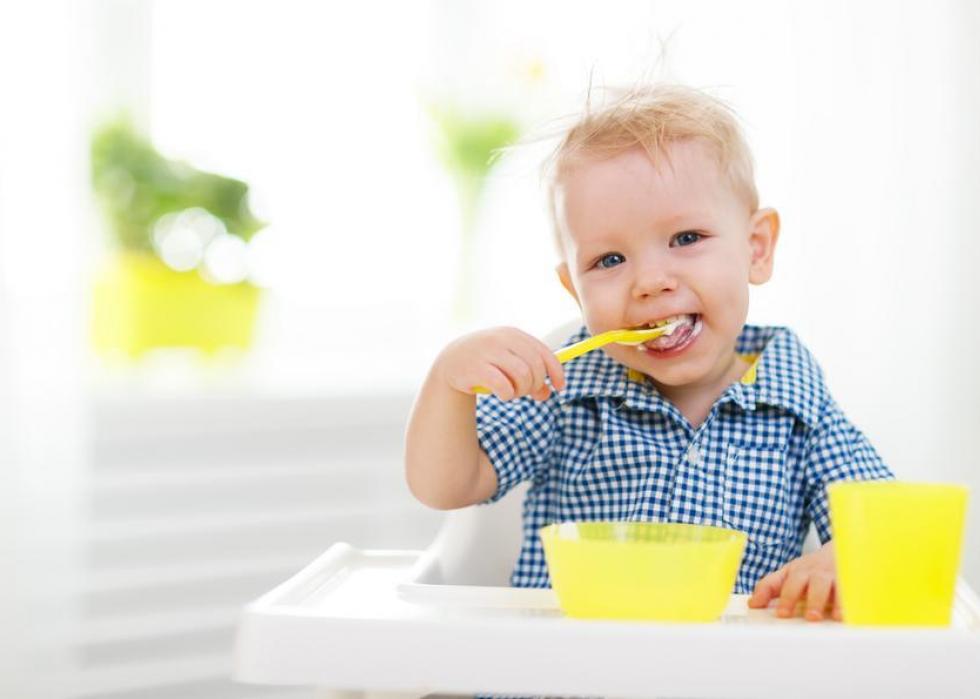 29 / 72
Evgeny Atamanenko // Shutterstock
1965
#1 boys' name: Michael
#2 boys' name: John
#3 boys' name: David

#1 girls' name: Lisa
#2 girls' name: Mary
#3 girls' name: Karen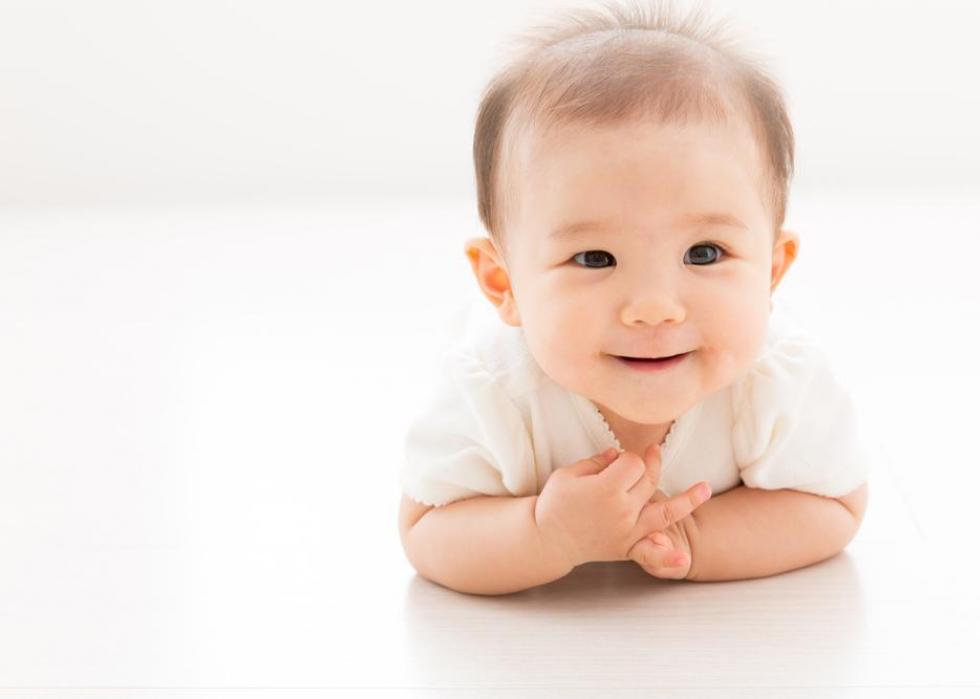 30 / 72
1966
#1 boys' name: Michael
#2 boys' name: David
#3 boys' name: James

#1 girls' name: Lisa
#2 girls' name: Kimberly
#3 girls' name: Mary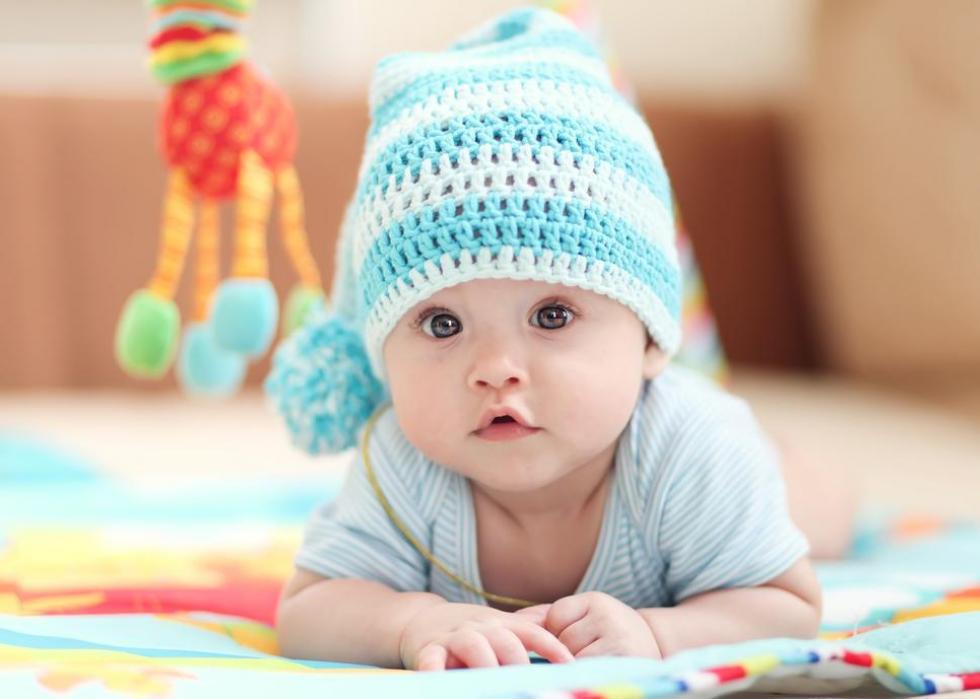 31 / 72
Pshenina_m // Shutterstock
1967
#1 boys' name: Michael
#2 boys' name: David
#3 boys' name: James

#1 girls' name: Lisa
#2 girls' name: Kimberly
#3 girls' name: Michelle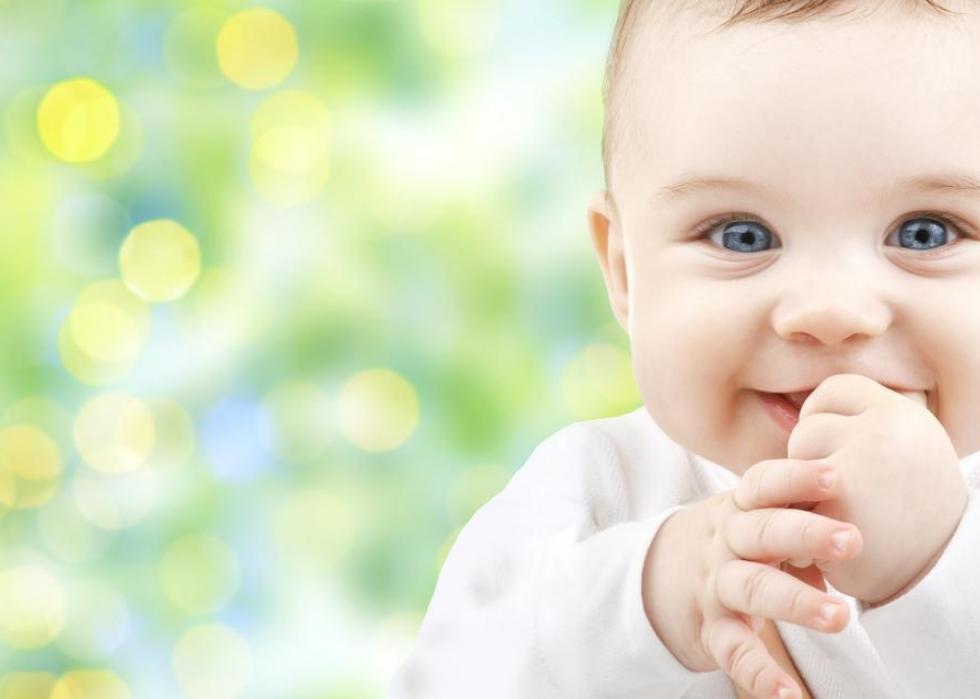 32 / 72
Syda Productions // Shutterstock
1968
#1 boys' name: Michael
#2 boys' name: David
#3 boys' name: John

#1 girls' name: Lisa
#2 girls' name: Michelle
#3 girls' name: Kimberly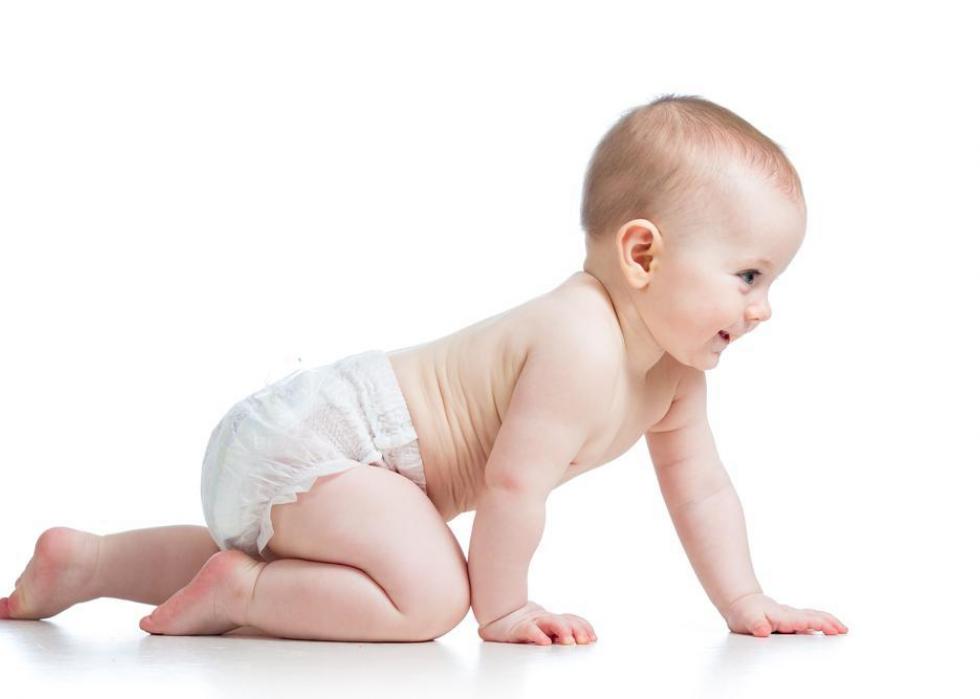 33 / 72
Oksana Kuzmina // Shutterstock
1969
#1 boys' name: Michael
#2 boys' name: David
#3 boys' name: James

#1 girls' name: Lisa
#2 girls' name: Michelle
#3 girls' name: Jennifer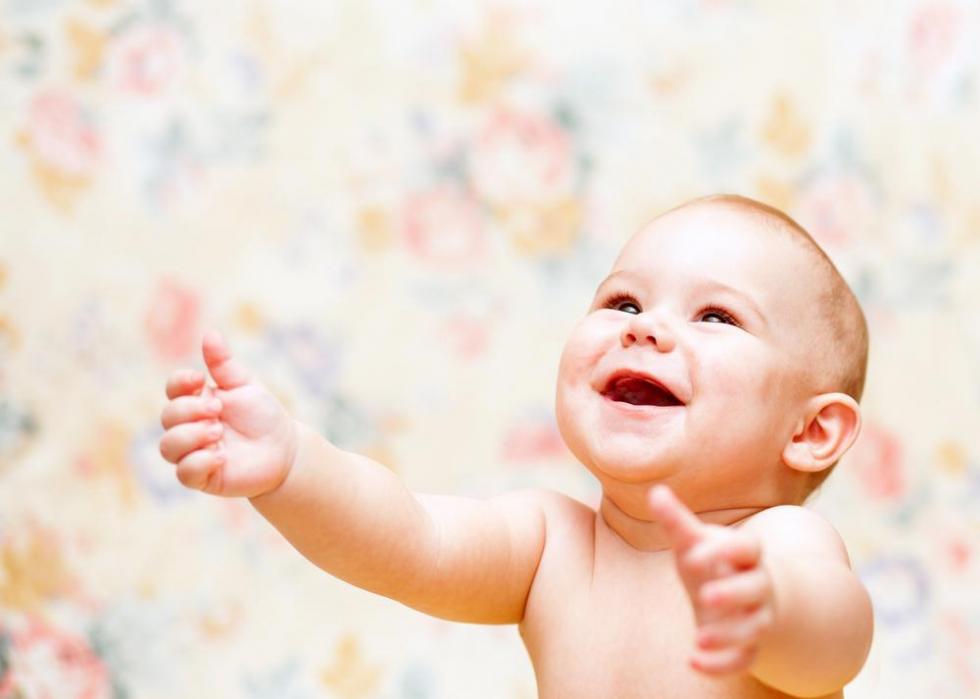 34 / 72
Zdenka Darula // Shutterstock
1970
#1 boys' name: Michael
#2 boys' name: James
#3 boys' name: David

#1 girls' name: Jennifer
#2 girls' name: Lisa
#3 girls' name: Kimberly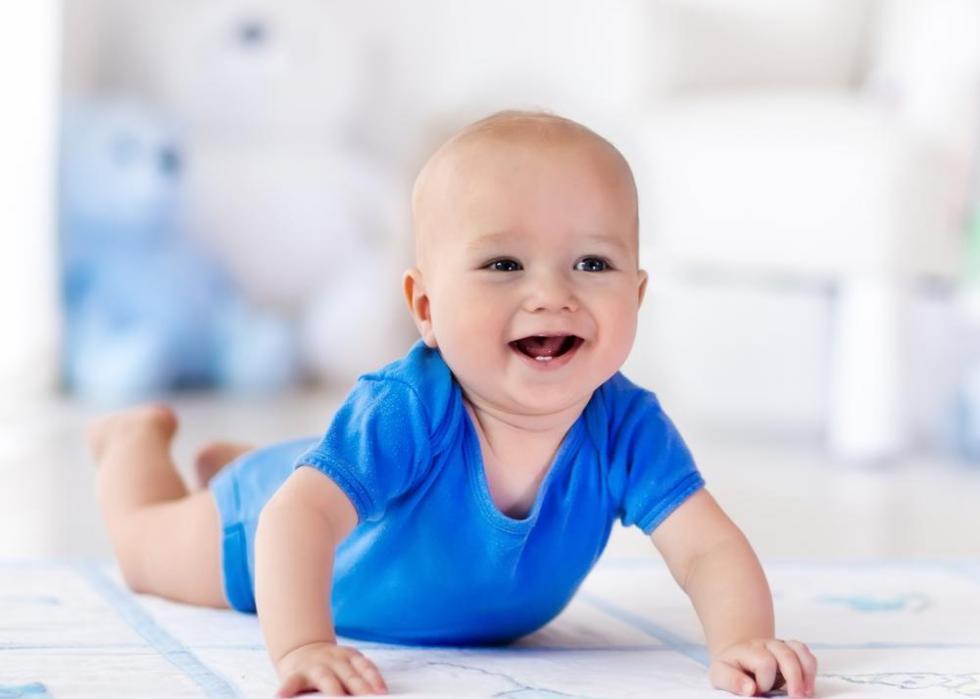 35 / 72
1971
#1 boys' name: Michael
#2 boys' name: James
#3 boys' name: David

#1 girls' name: Jennifer
#2 girls' name: Michelle
#3 girls' name: Lisa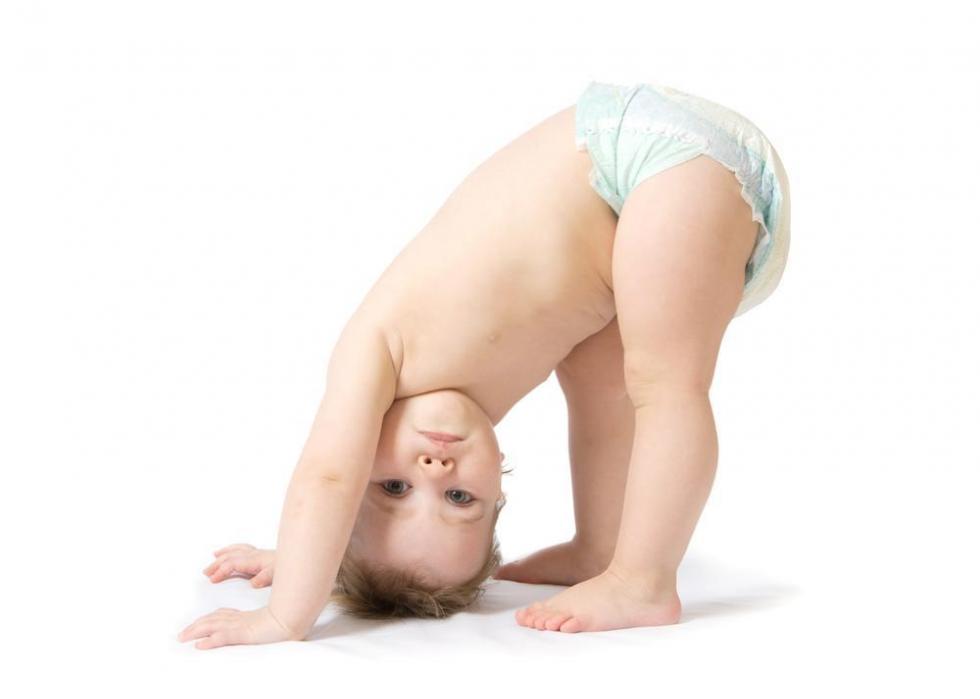 36 / 72
Pakhnyushchy // Shutterstock
1972
#1 boys' name: Michael
#2 boys' name: Christopher
#3 boys' name: James

#1 girls' name: Jennifer
#2 girls' name: Michelle
#3 girls' name: Lisa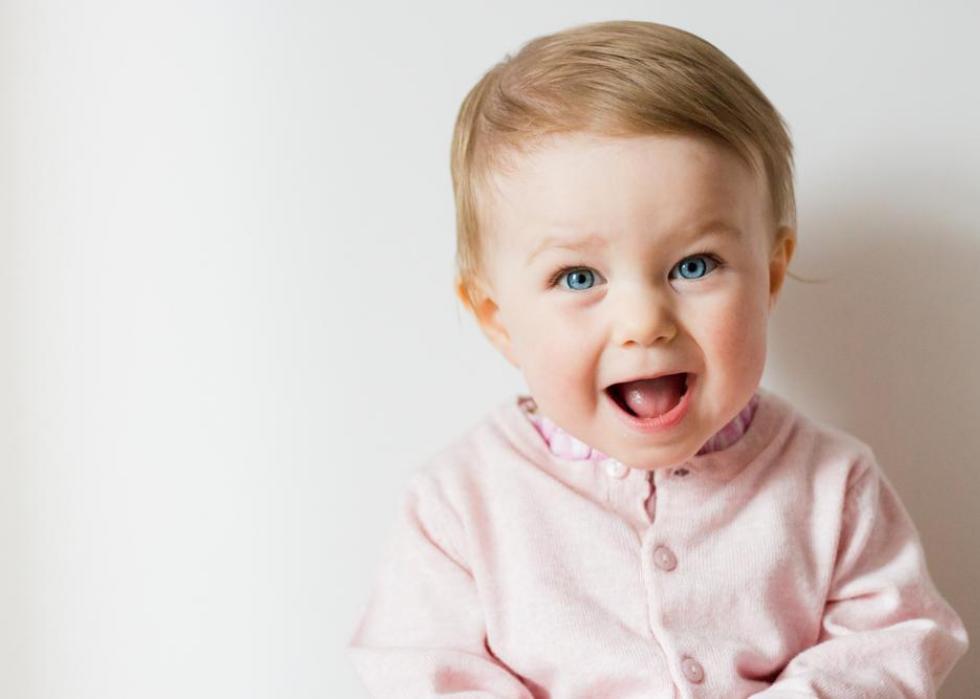 37 / 72
riggleton // Shutterstock
1973
#1 boys' name: Michael
#2 boys' name: Christopher
#3 boys' name: Jason

#1 girls' name: Jennifer
#2 girls' name: Amy
#3 girls' name: Michelle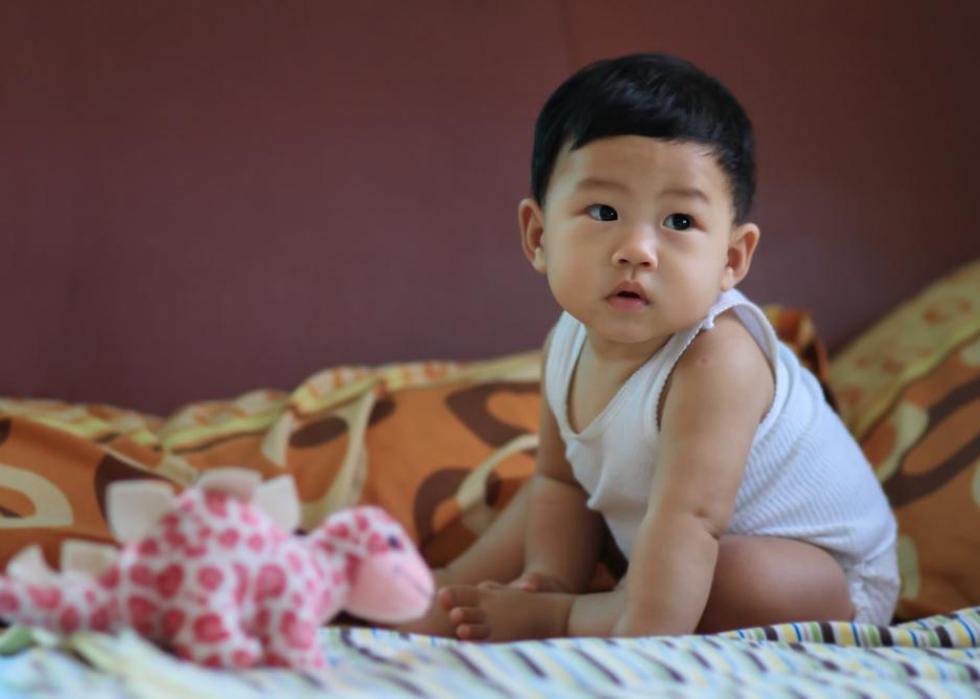 38 / 72
Krisda Ponchaipulltawee // Shutterstock
1974
#1 boys' name: Michael
#2 boys' name: Jason
#3 boys' name: Christopher

#1 girls' name: Jennifer
#2 girls' name: Amy
#3 girls' name: Michelle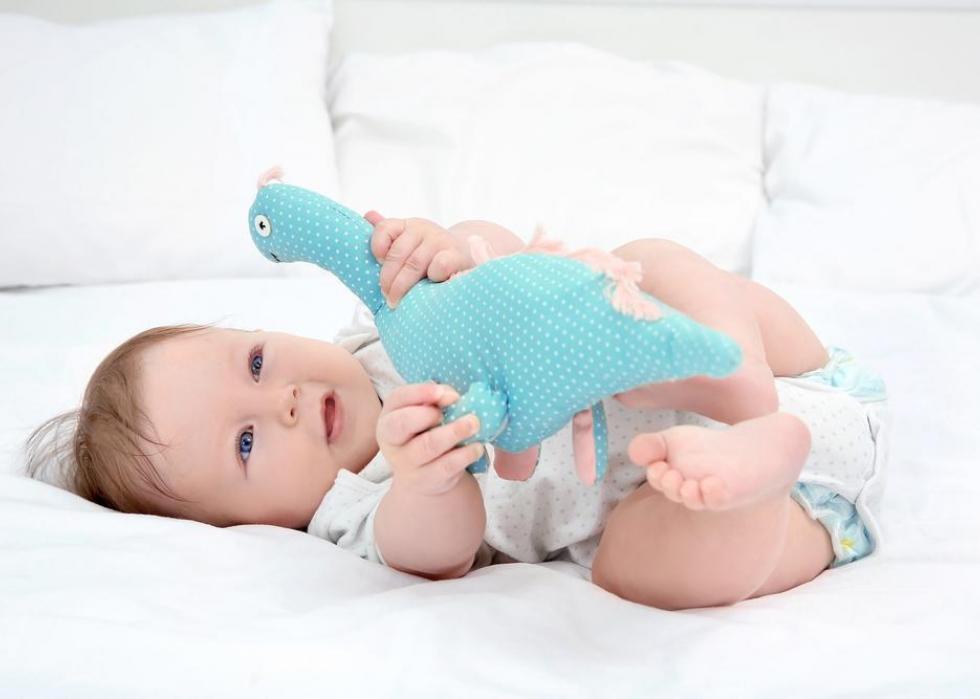 39 / 72
Africa Studio // Shutterstock
1975
#1 boys' name: Michael
#2 boys' name: Jason
#3 boys' name: Christopher

#1 girls' name: Jennifer
#2 girls' name: Amy
#3 girls' name: Heather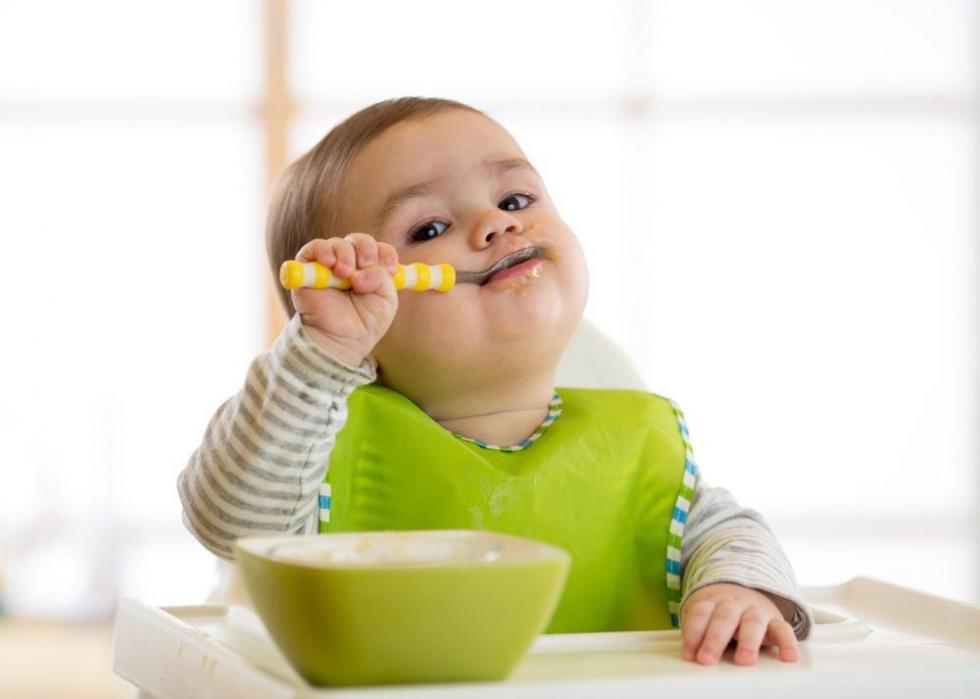 40 / 72
Oksana Kuzmina // Shutterstock
1976
#1 boys' name: Michael
#2 boys' name: Jason
#3 boys' name: Christopher

#1 girls' name: Jennifer
#2 girls' name: Amy
#3 girls' name: Melissa
41 / 72
Lipatova Maryna // Shutterstock
1977
#1 boys' name: Michael
#2 boys' name: Jason
#3 boys' name: Christopher

#1 girls' name: Jennifer
#2 girls' name: Melissa
#3 girls' name: Amy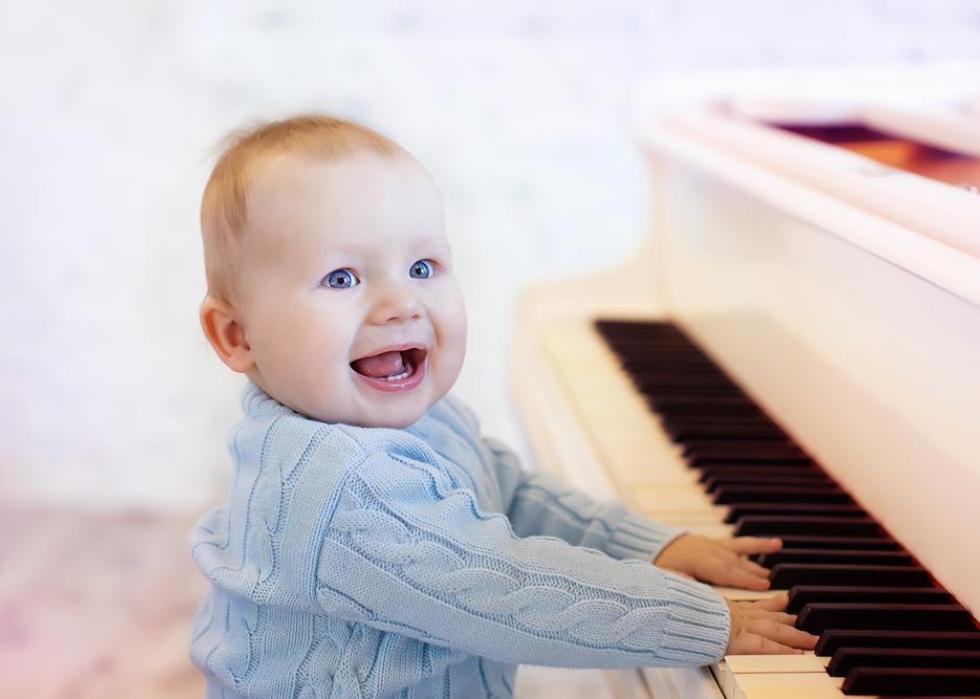 42 / 72
burlakova_anna // Shutterstock
1978
#1 boys' name: Michael
#2 boys' name: Jason
#3 boys' name: Christopher

#1 girls' name: Jennifer
#2 girls' name: Melissa
#3 girls' name: Jessica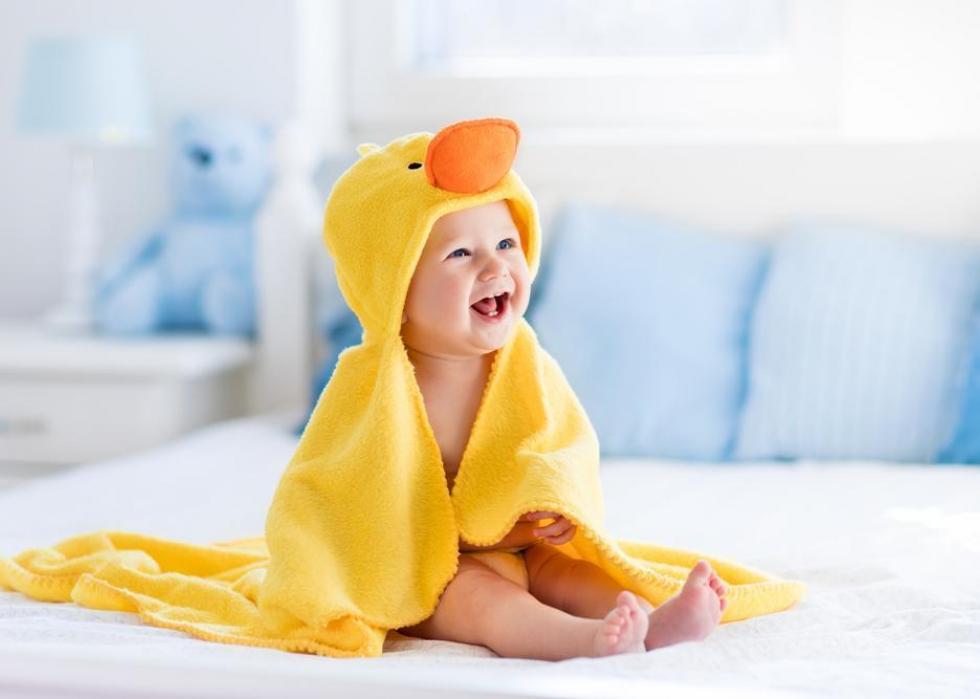 43 / 72
1979
#1 boys' name: Michael
#2 boys' name: Christopher
#3 boys' name: Jason

#1 girls' name: Jennifer
#2 girls' name: Melissa
#3 girls' name: Amanda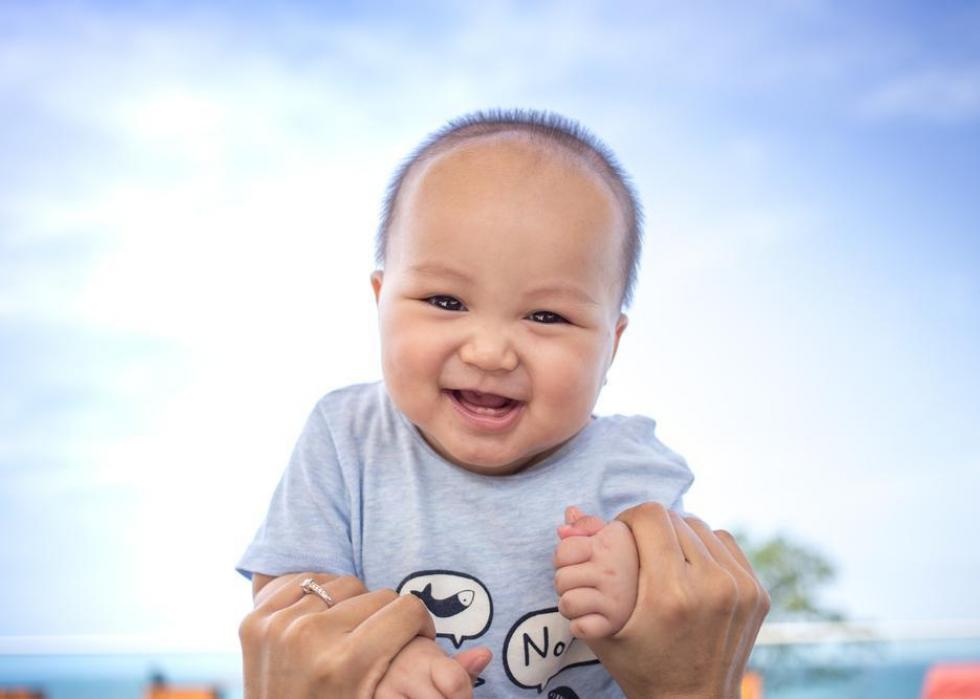 44 / 72
pratan ounpitipong // Shutterstock
1980
#1 boys' name: Michael
#2 boys' name: Christopher
#3 boys' name: Jason

#1 girls' name: Jennifer
#2 girls' name: Amanda
#3 girls' name: Jessica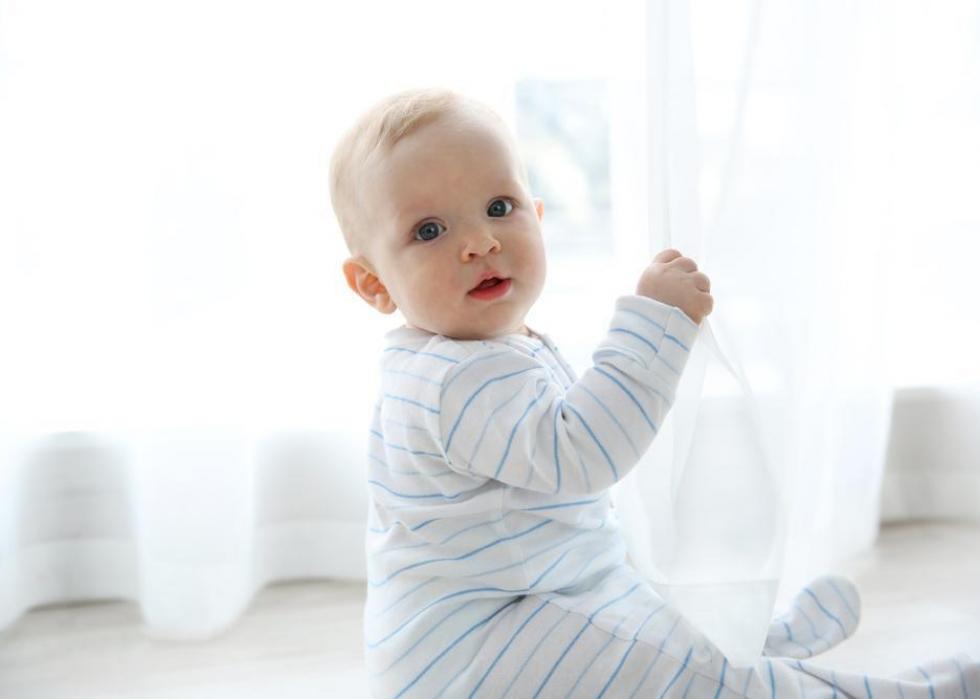 45 / 72
Africa Studio // Shutterstock
1981-1983
#1 boys' name: Michael
#2 boys' name: Christopher
#3 boys' name: Matthew

#1 girls' name: Jennifer
#2 girls' name: Jessica
#3 girls' name: Amanda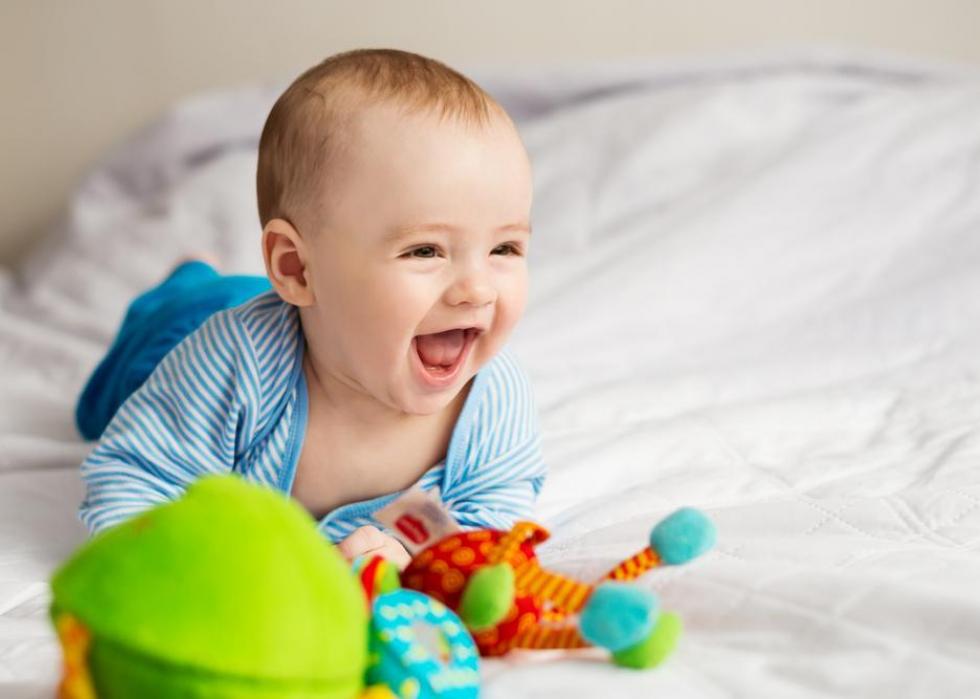 46 / 72
Alena Vostrikova // Shutterstock
1984
#1 boys' name: Michael
#2 boys' name: Christopher
#3 boys' name: Matthew

#1 girls' name: Jennifer
#2 girls' name: Jessica
#3 girls' name: Ashley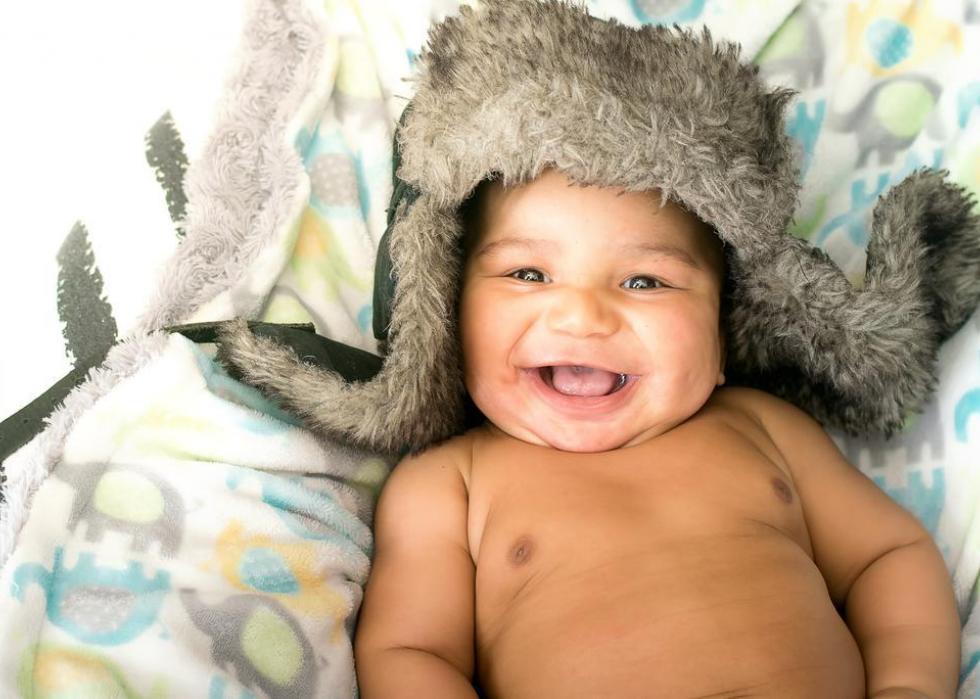 47 / 72
1985
#1 boys' name: Michael
#2 boys' name: Christopher
#3 boys' name: Matthew

#1 girls' name: Jessica
#2 girls' name: Ashley
#3 girls' name: Jennifer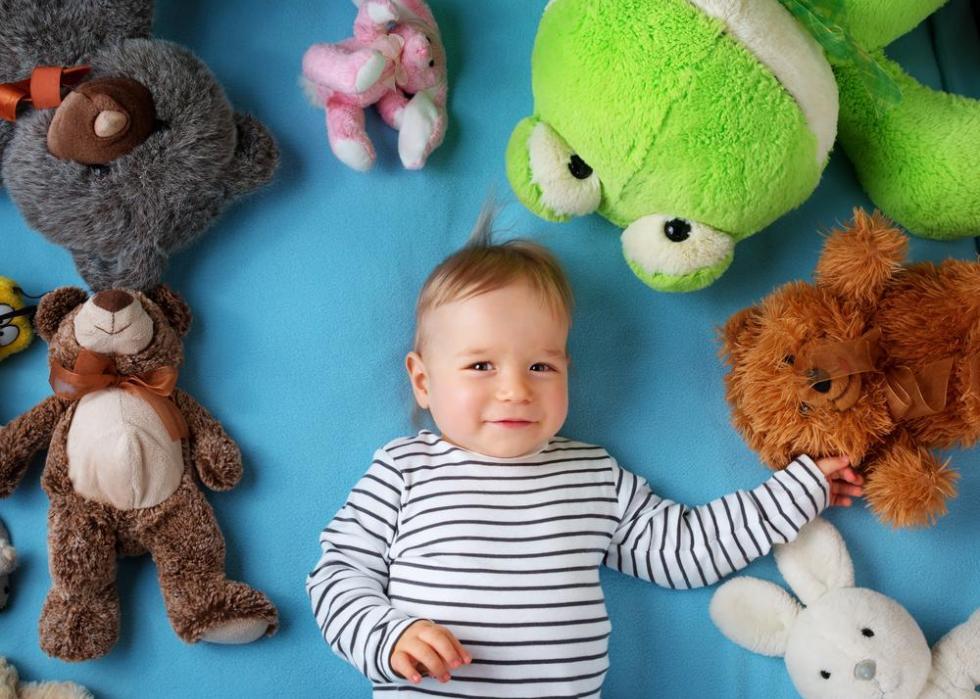 48 / 72
Anna Grigorjeva // Shutterstock
1986-1988
#1 boys' name: Michael
#2 boys' name: Christopher
#3 boys' name: Matthew

#1 girls' name: Jessica
#2 girls' name: Ashley
#3 girls' name: Amanda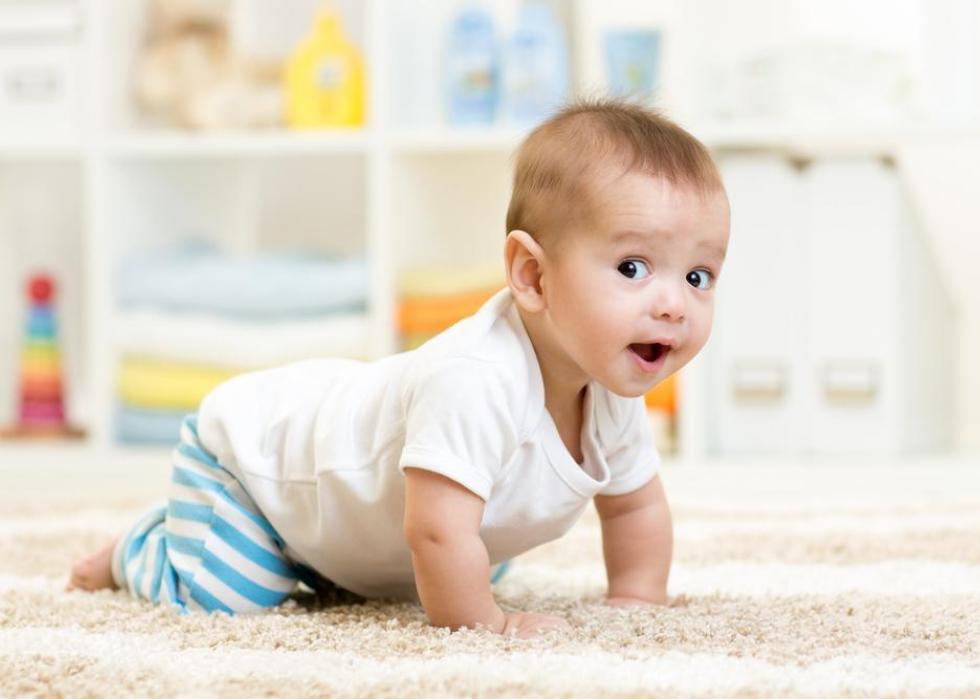 49 / 72
Oksana Kuzmina // Shutterstock
1989-1990
#1 boys' name: Michael
#2 boys' name: Christopher
#3 boys' name: Matthew

#1 girls' name: Jessica
#2 girls' name: Ashley
#3 girls' name: Brittany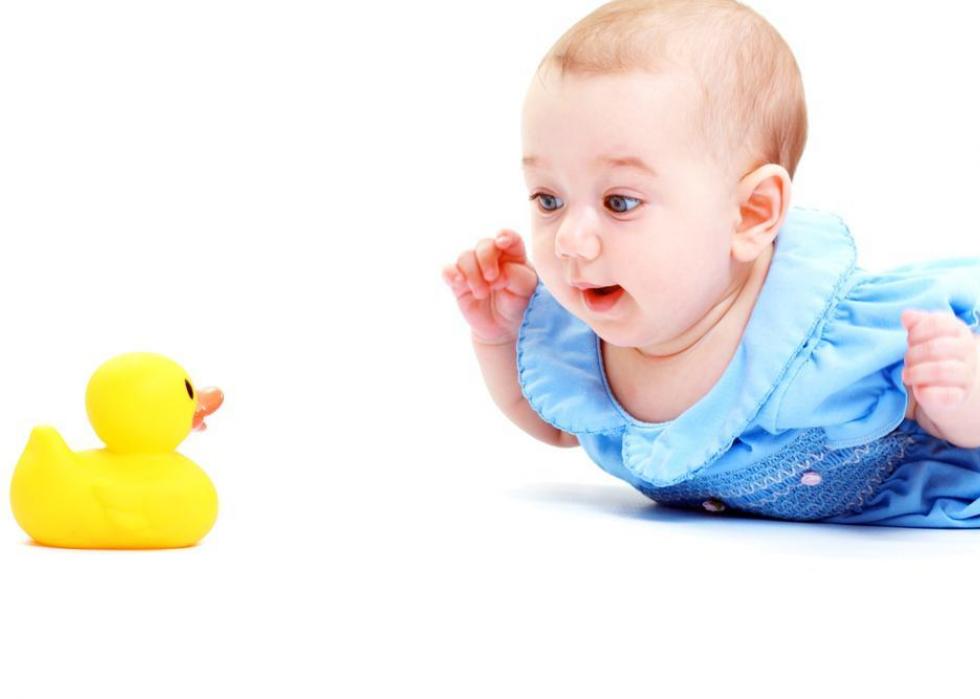 50 / 72
Olena Zaskochenko // Shutterstock
1991
#1 boys' name: Michael
#2 boys' name: Christopher
#3 boys' name: Matthew

#1 girls' name: Ashley
#2 girls' name: Jessica
#3 girls' name: Brittany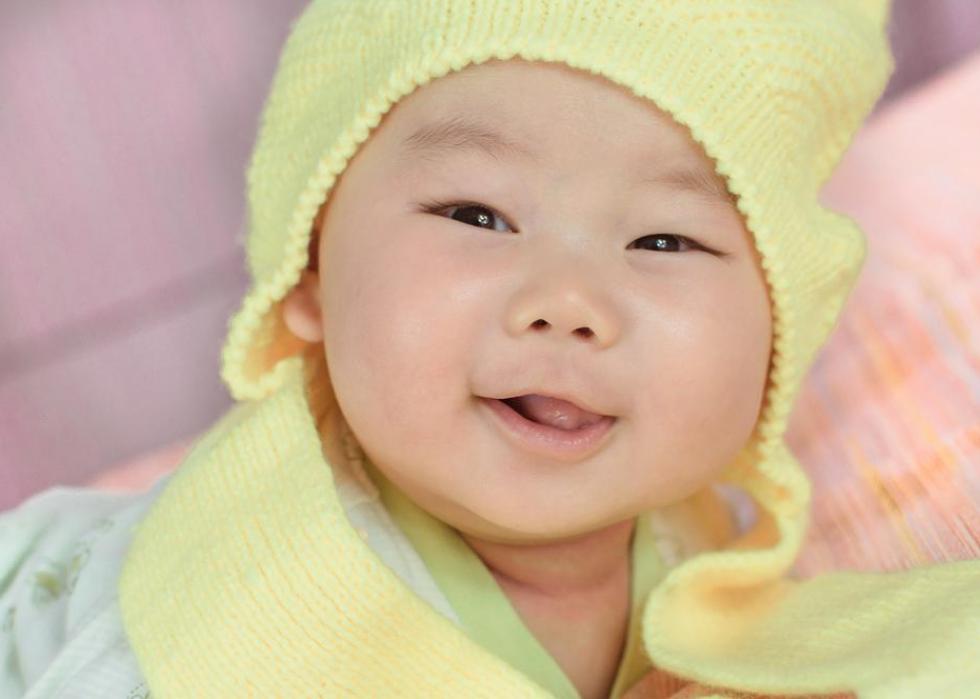 51 / 72
1992
#1 boys' name: Michael
#2 boys' name: Christopher
#3 boys' name: Matthew

#1 girls' name: Ashley
#2 girls' name: Jessica
#3 girls' name: Amanda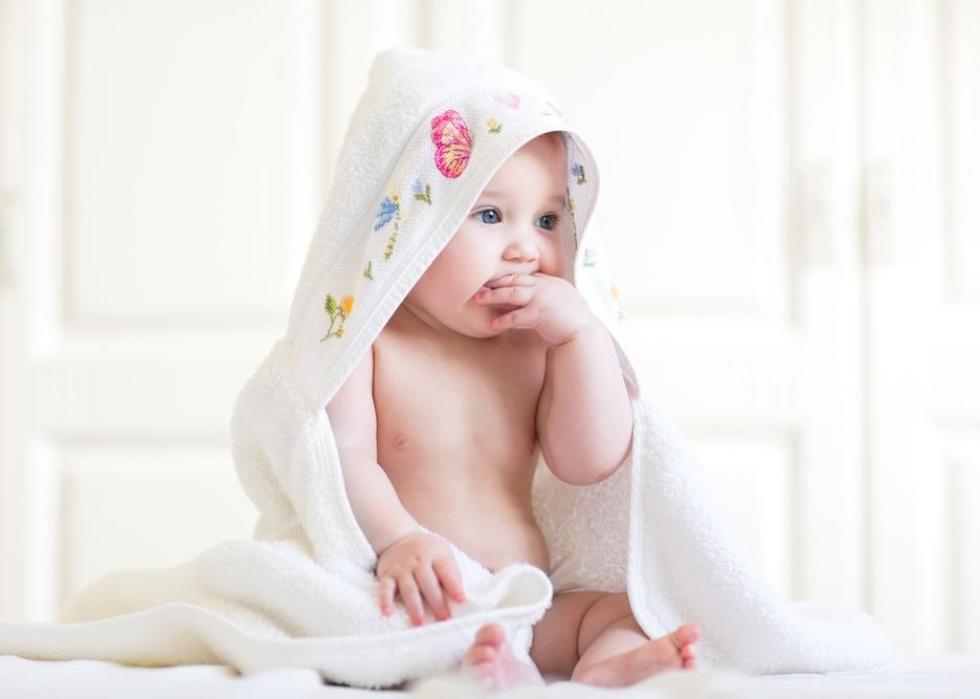 52 / 72
1993
#1 boys' name: Michael
#2 boys' name: Christopher
#3 boys' name: Matthew

#1 girls' name: Jessica
#2 girls' name: Ashley
#3 girls' name: Sarah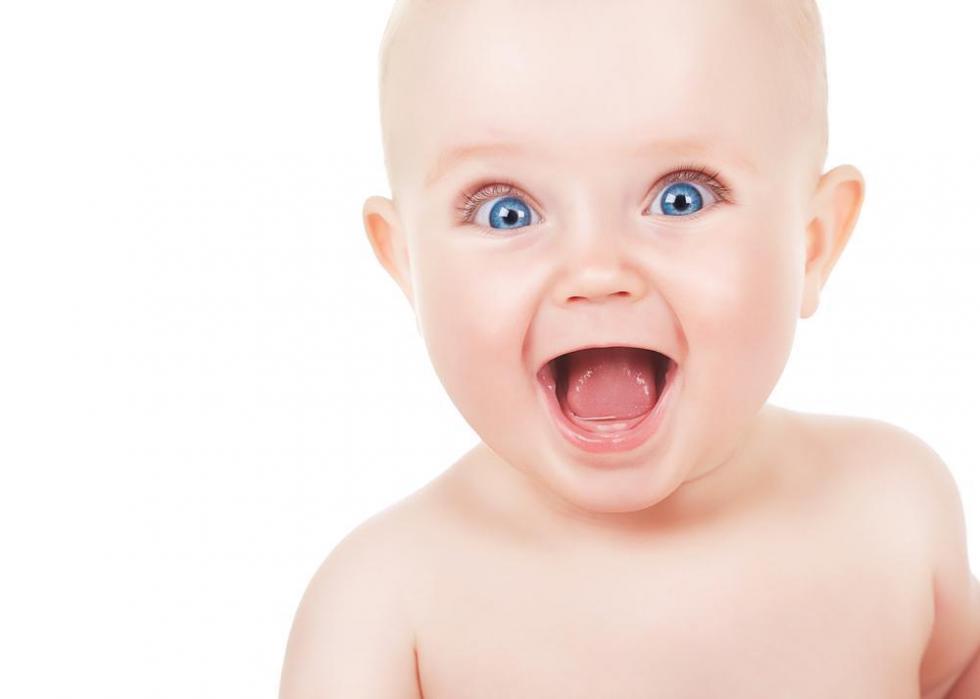 53 / 72
AlexAnnaButs // Shutterstock
1994
#1 boys' name: Michael
#2 boys' name: Christopher
#3 boys' name: Matthew

#1 girls' name: Jessica
#2 girls' name: Ashley
#3 girls' name: Emily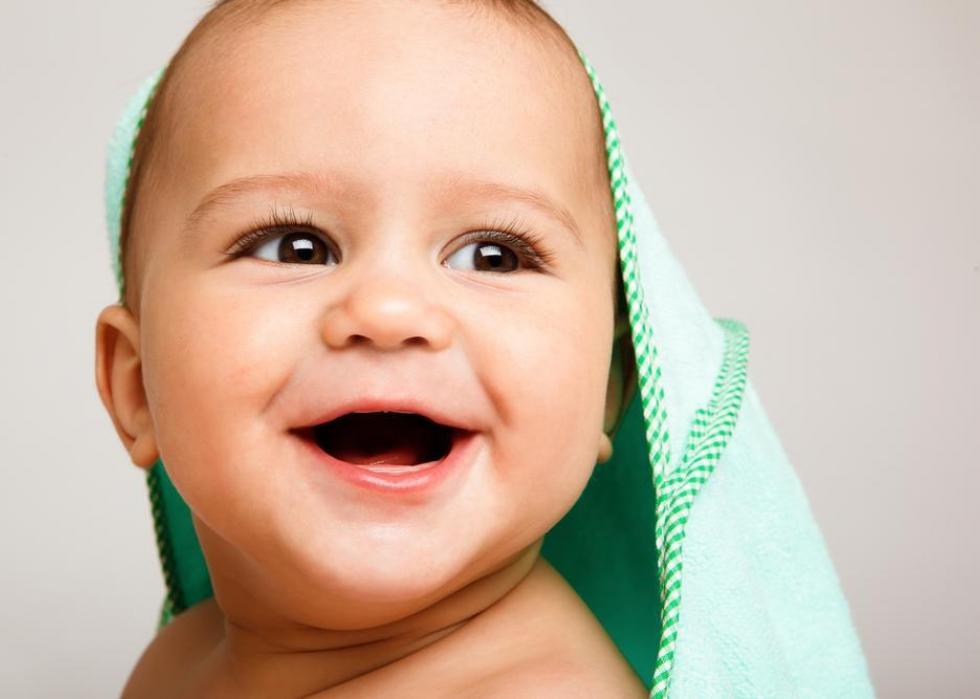 54 / 72
2xSamara.com // Shutterstock
1995
#1 boys' name: Michael
#2 boys' name: Matthew
#3 boys' name: Christopher

#1 girls' name: Jessica
#2 girls' name: Ashley
#3 girls' name: Emily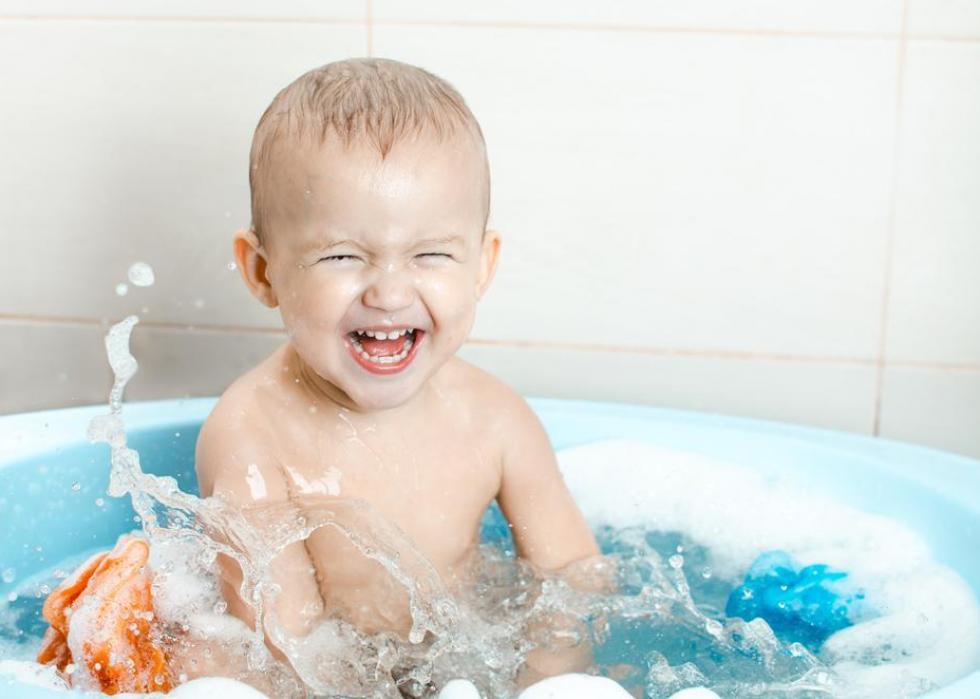 55 / 72
1996
#1 boys' name: Michael
#2 boys' name: Matthew
#3 boys' name: Jacob

#1 girls' name: Emily
#2 girls' name: Jessica
#3 girls' name: Ashley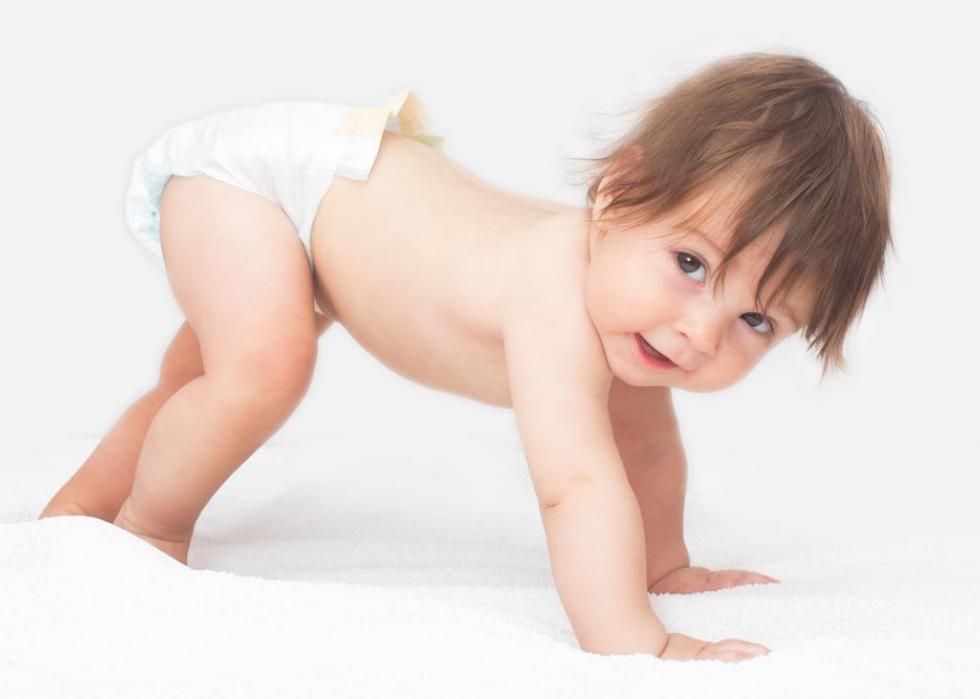 56 / 72
1997
#1 boys' name: Michael
#2 boys' name: Jacob
#3 boys' name: Matthew

#1 girls' name: Emily
#2 girls' name: Jessica
#3 girls' name: Ashley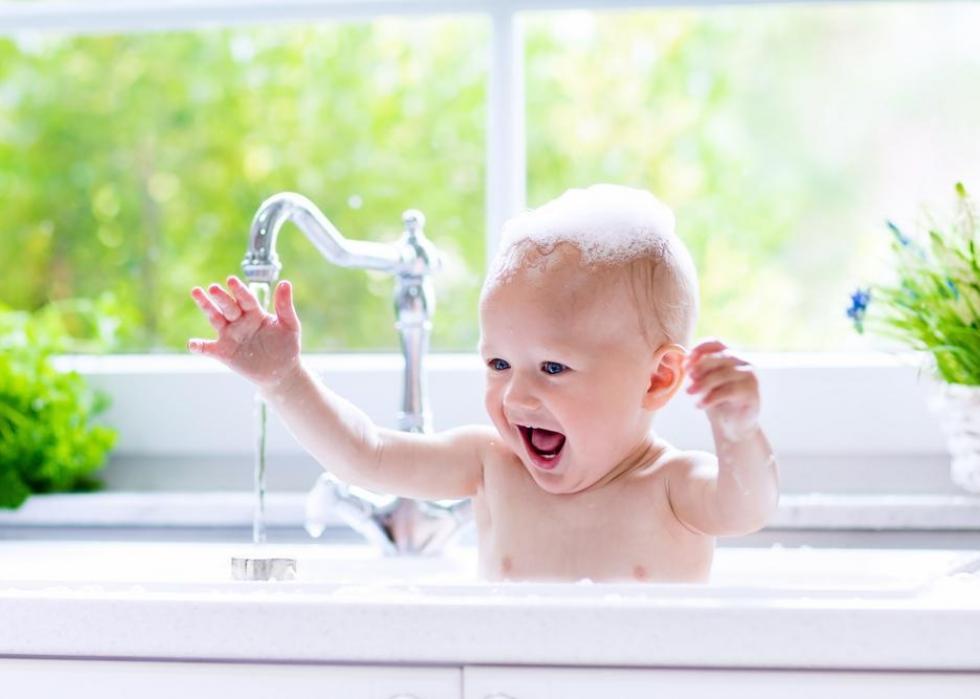 57 / 72
1998
#1 boys' name: Michael
#2 boys' name: Jacob
#3 boys' name: Matthew

#1 girls' name: Emily
#2 girls' name: Hannah
#3 girls' name: Samantha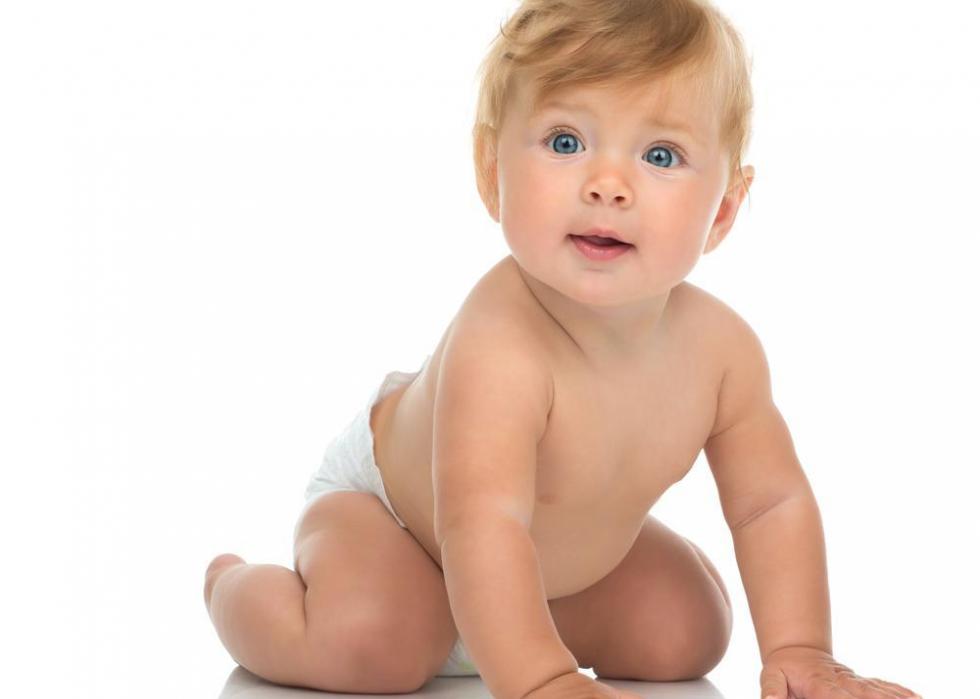 58 / 72
Dmitry Lobanov // Shutterstock
1999
#1 boys' name: Jacob
#2 boys' name: Michael
#3 boys' name: Matthew

#1 girls' name: Emily
#2 girls' name: Hannah
#3 girls' name: Alexis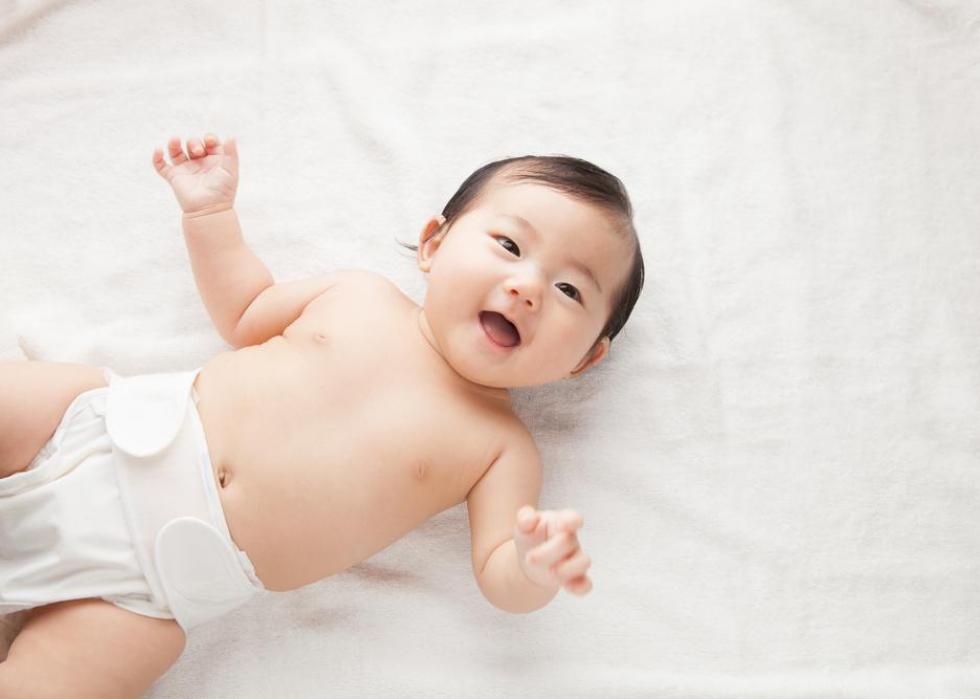 59 / 72
2000
#1 boys' name: Jacob
#2 boys' name: Michael
#3 boys' name: Matthew

#1 girls' name: Emily
#2 girls' name: Hannah
#3 girls' name: Madison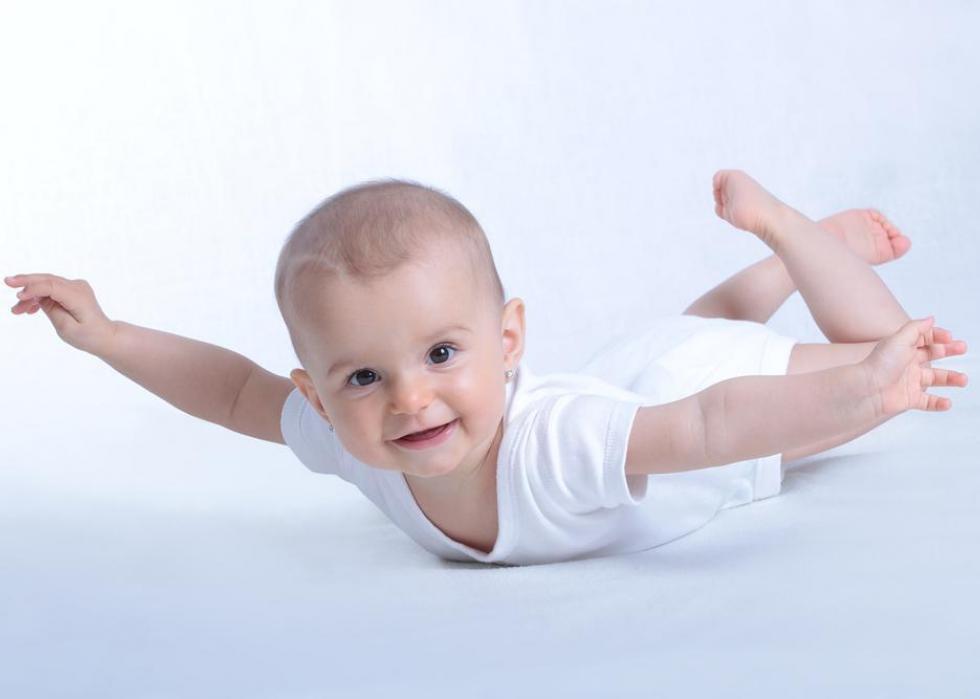 60 / 72
czechbest // Shutterstock
2001
#1 boys' name: Jacob
#2 boys' name: Michael
#3 boys' name: Matthew

#1 girls' name: Emily
#2 girls' name: Madison
#3 girls' name: Hannah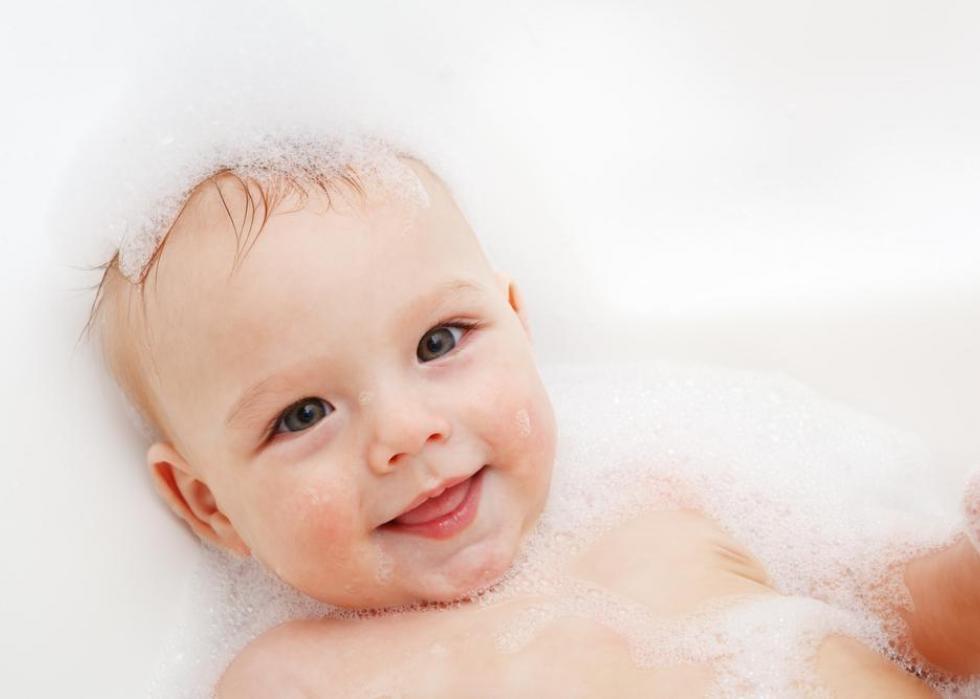 61 / 72
2xSamara.com // Shutterstock
2002
#1 boys' name: Jacob
#2 boys' name: Michael
#3 boys' name: Joshua

#1 girls' name: Emily
#2 girls' name: Madison
#3 girls' name: Hannah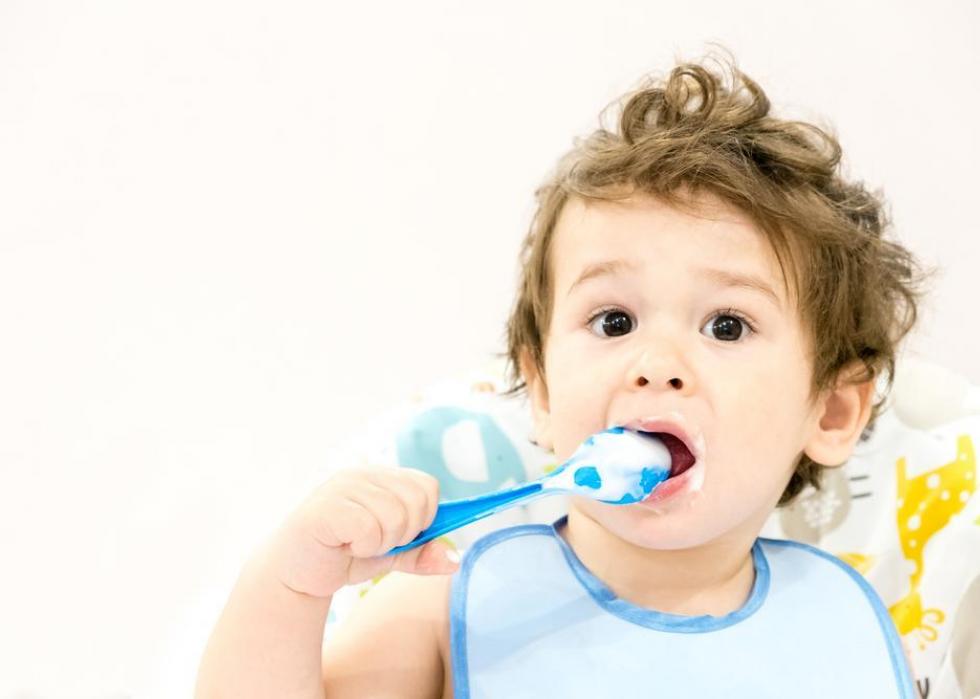 62 / 72
Elvira Koneva // Shutterstock
2003-2006
#1 boys' name: Jacob
#2 boys' name: Michael
#3 boys' name: Joshua

#1 girls' name: Emily
#2 girls' name: Emma
#3 girls' name: Madison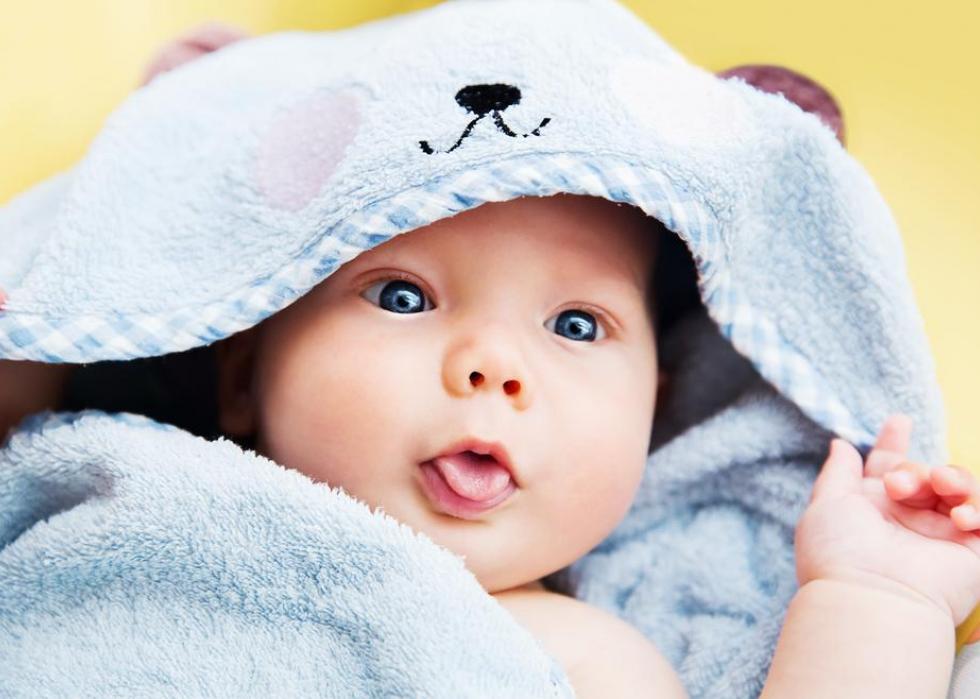 63 / 72
Natalia Deriabina // Shutterstock
2007
#1 boys' name: Jacob
#2 boys' name: Michael
#3 boys' name: Ethan

#1 girls' name: Emily
#2 girls' name: Isabella
#3 girls' name: Emma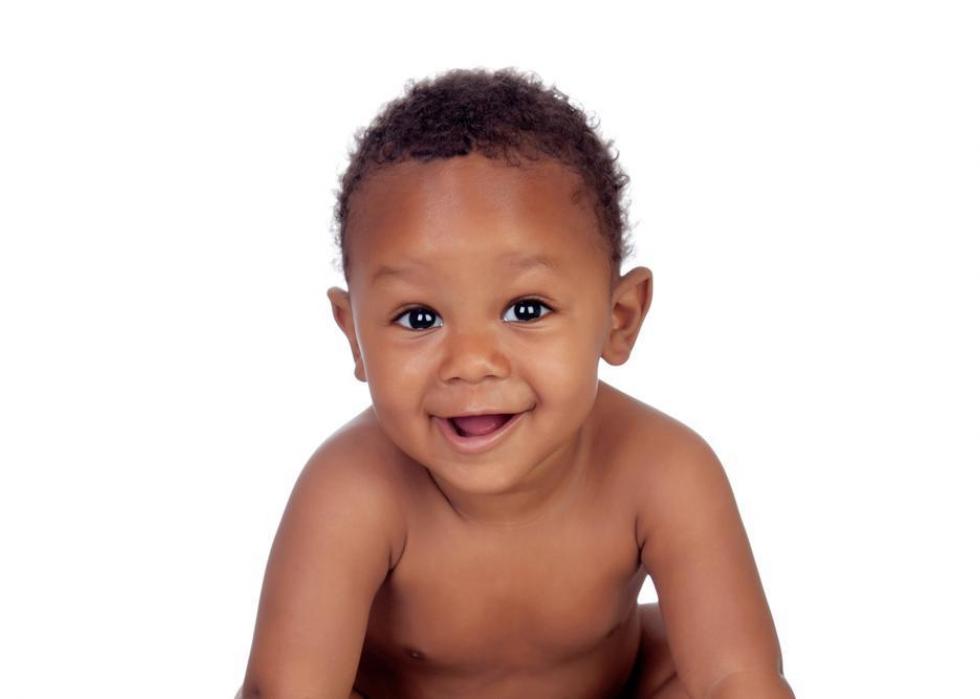 64 / 72
2008
#1 boys' name: Jacob
#2 boys' name: Michael
#3 boys' name: Ethan

#1 girls' name: Emma
#2 girls' name: Isabella
#3 girls' name: Emily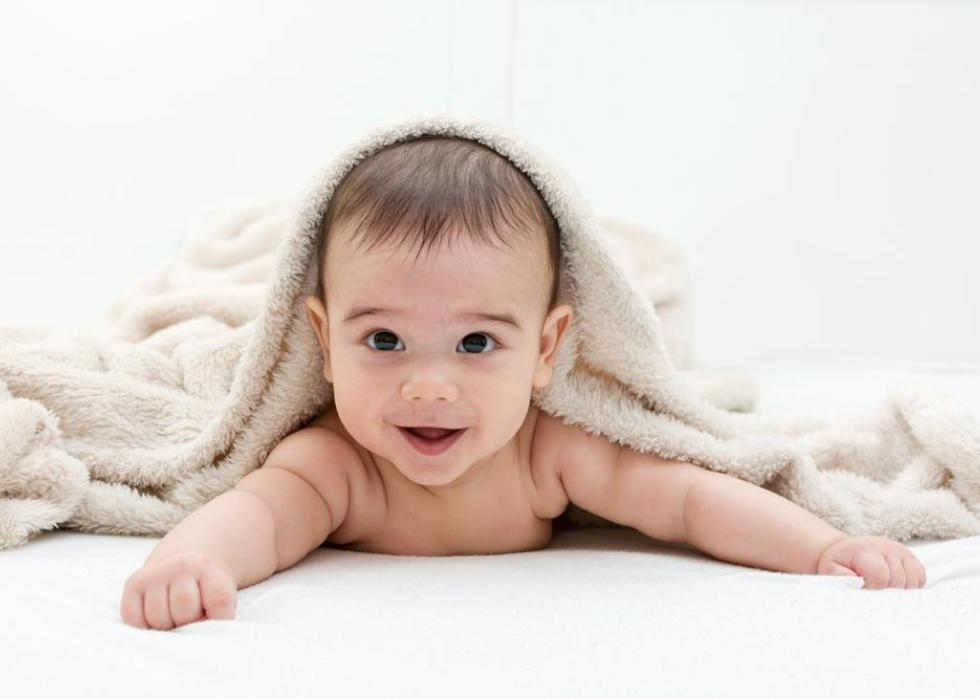 65 / 72
Bogdan Vija // Shutterstock
2009
#1 boys' name: Jacob
#2 boys' name: Ethan
#3 boys' name: Michael

#1 girls' name: Isabella
#2 girls' name: Emma
#3 girls' name: Olivia
66 / 72
DONOT6_STUDIO // Shutterstock
2010
#1 boys' name: Jacob
#2 boys' name: Ethan
#3 boys' name: Michael

#1 girls' name: Isabella
#2 girls' name: Sophia
#3 girls' name: Emma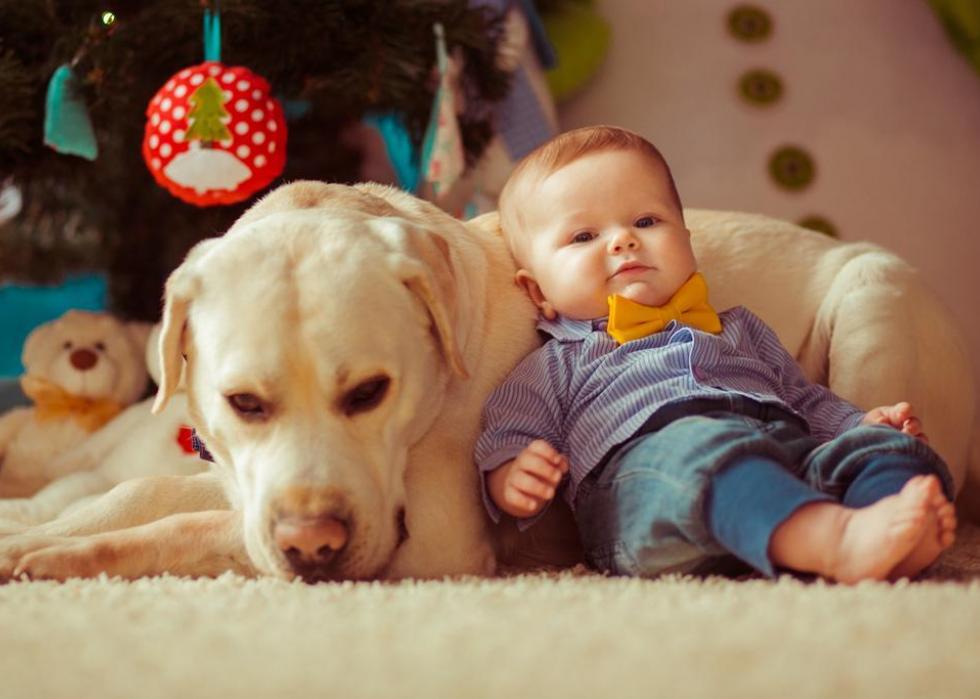 67 / 72
pyrozhenka // Shutterstock
2011
#1 boys' name: Jacob
#2 boys' name: Mason
#3 boys' name: William

#1 girls' name: Sophia
#2 girls' name: Isabella
#3 girls' name: Emma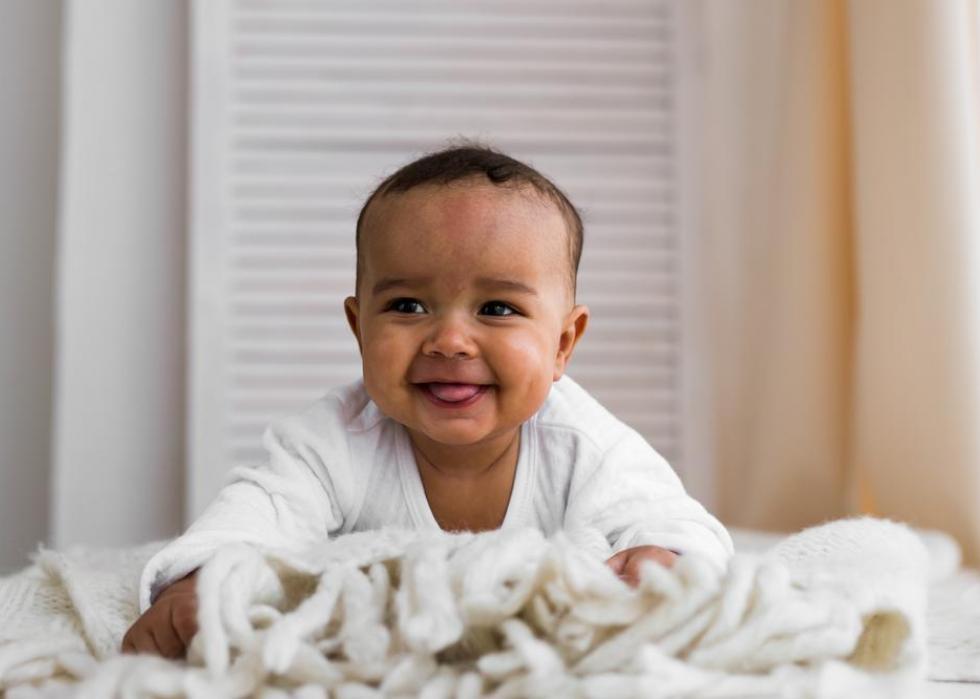 68 / 72
Tatiana Chekryzhova // Shutterstock
2012
#1 boys' name: Jacob
#2 boys' name: Mason
#3 boys' name: Ethan

#1 girls' name: Sophia
#2 girls' name: Emma
#3 girls' name: Isabella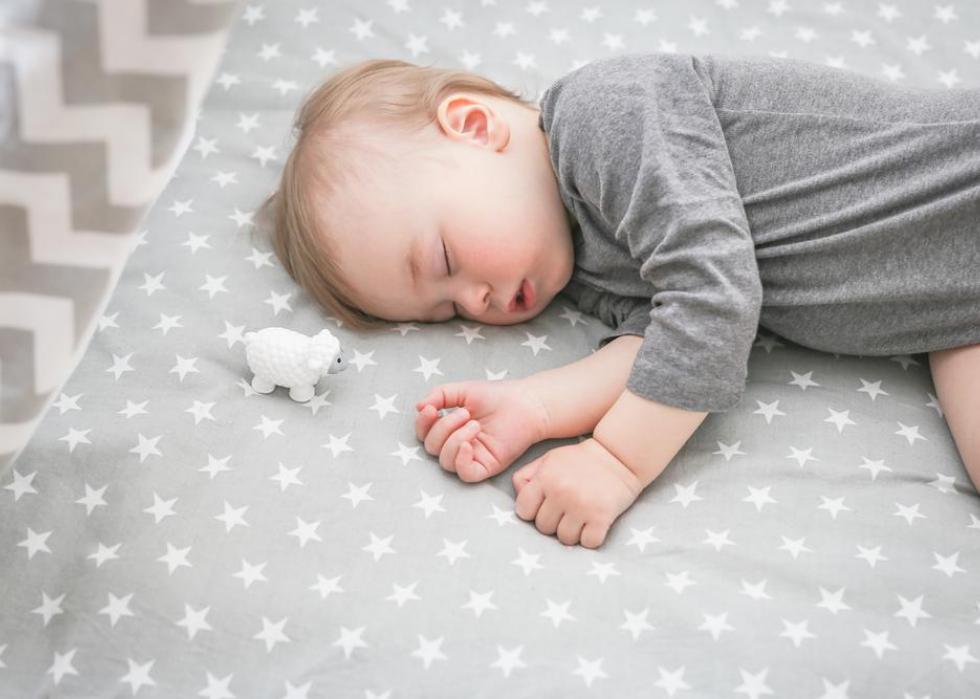 69 / 72
2013
#1 boys' name: Noah
#2 boys' name: Jacob
#3 boys' name: Liam

#1 girls' name: Sophia
#2 girls' name: Emma
#3 girls' name: Olivia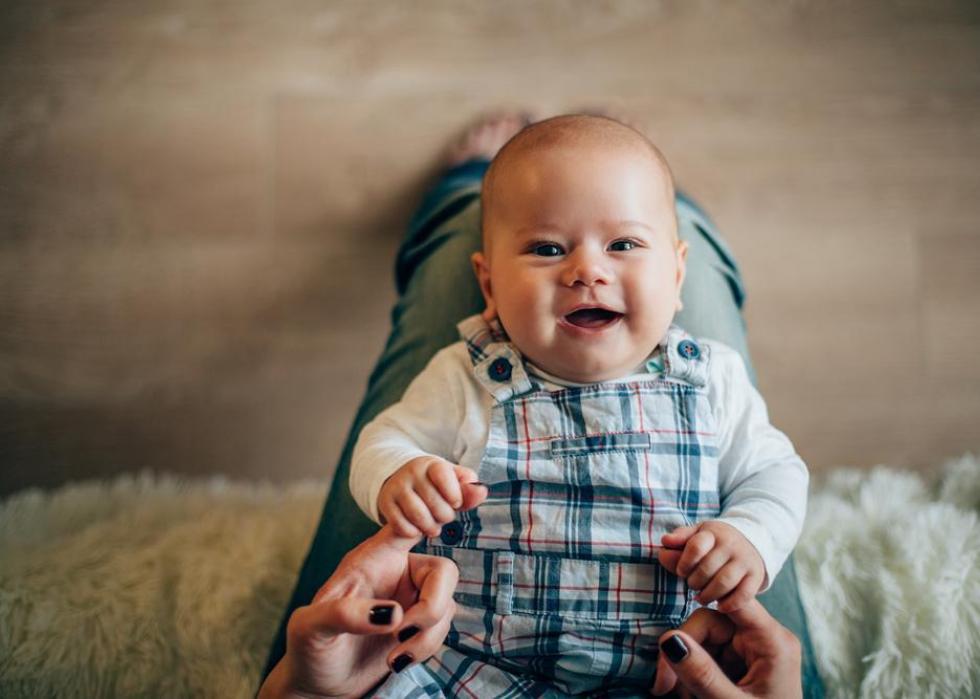 70 / 72
2014-2015
#1 boys' name: Noah
#2 boys' name: Liam
#3 boys' name: Mason

#1 girls' name: Emma
#2 girls' name: Olivia
#3 girls' name: Sophia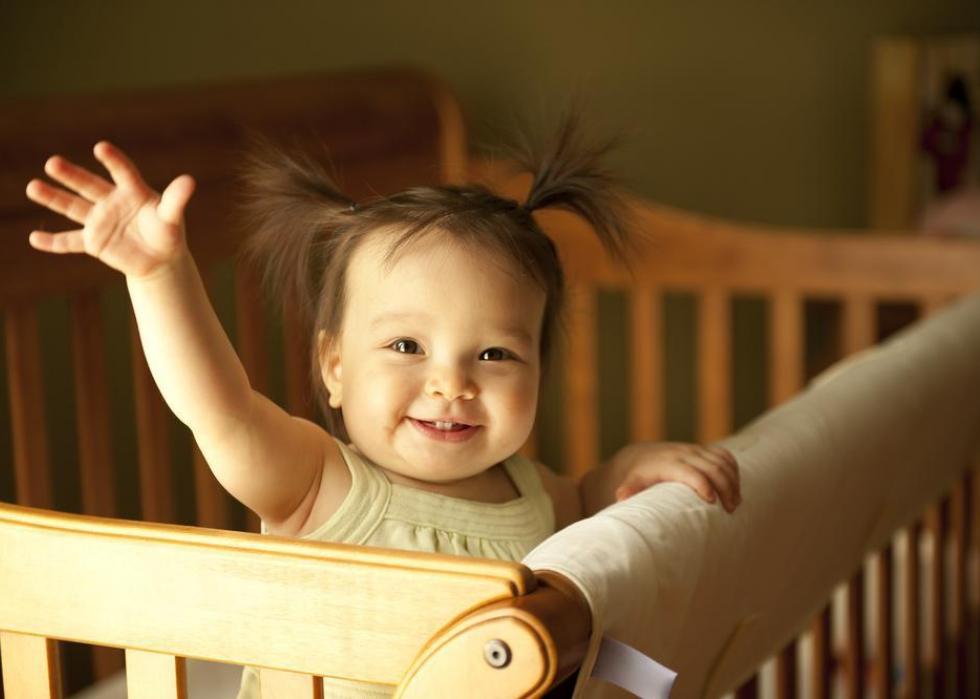 71 / 72
Michael Pettigrew // Shutterstock
2016
#1 boys' name: Noah
#2 boys' name: Liam
#3 boys' name: William

#1 girls' name: Emma
#2 girls' name: Olivia
#3 girls' name: Ava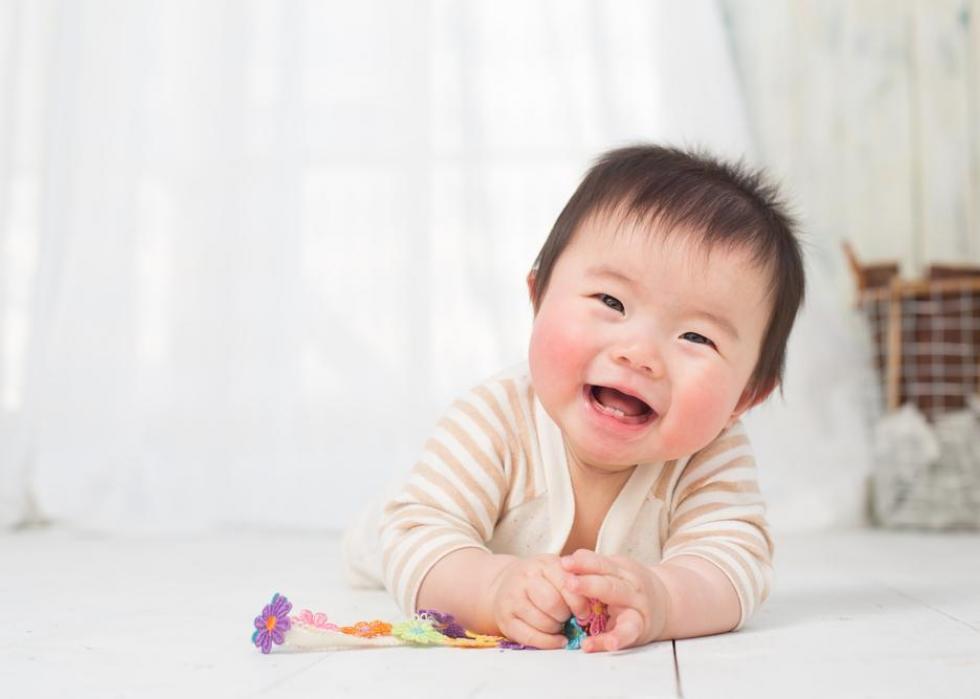 72 / 72
2017
#1 boys' name: Liam
#2 boys' name: Noah
#3 boys' name: William

#1 girls' name: Emma
#2 girls' name: Olivia
#3 girls' name: Ava