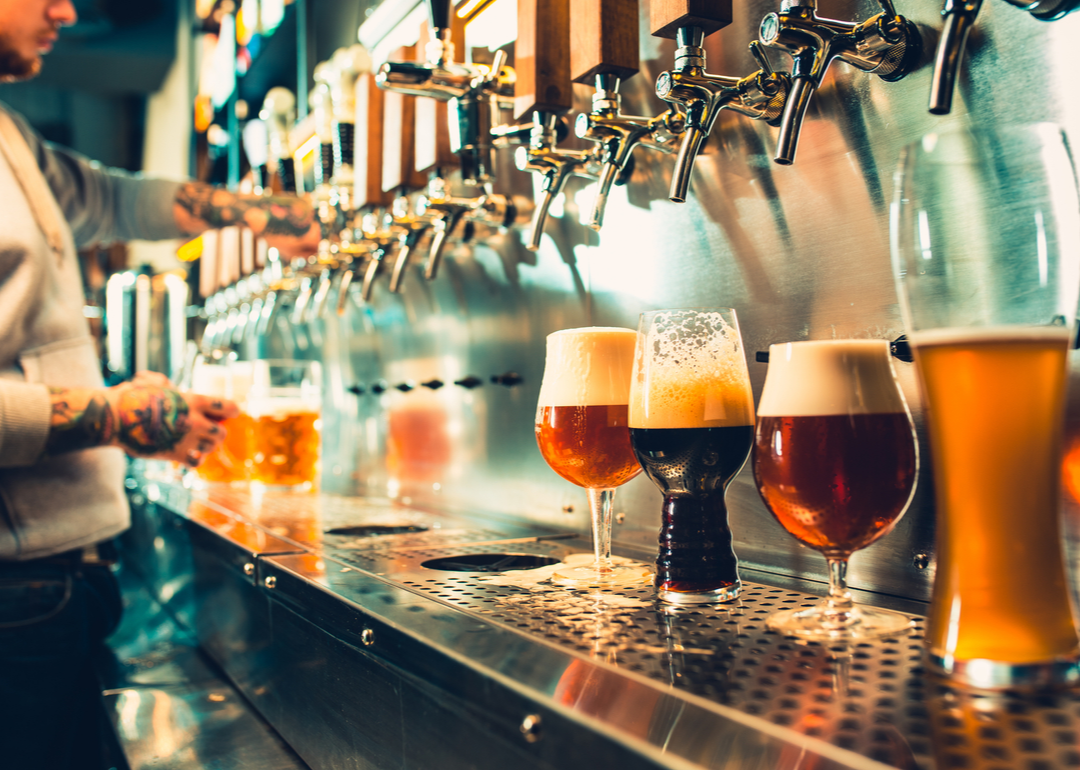 50 best pumpkin beers for this fall
Master1305 // Shutterstock
50 best pumpkin beers for this fall
Pumpkin beers have taken the country by storm. Scores upon scores of pumpkin brews are available, from cans on supermarket shelves to limited editions sold online to drafts only found on tap.
Flavored beers like pumpkin might be scorned from those who see themselves as beer purists, but the top pumpkin beers on the market are sophisticated flavors that hold their own at the bar. Some are crisp ales, some are hazy pours. They might be bright orange, rich amber, or pitch black.
Pumpkin is indigenous to America and was a staple in the diets of Native Americans who used it to brew beer. Colonists also brewed beers from pumpkin, and George Washington was a notable fan of pumpkin-based ale. Craft micro-brewing brought pumpkin beers to the modern public.
Some experts say the craze for pumpkin beer peaked about five years ago. But it's still a big part of breweries' selections. Seasonal beers, which include pumpkin beers, comprise about one-sixth of all craft beer sales in the United States. Seattle's Elysian Brewing Co. has embraced the popular quaffs, hosting an annual Great Pumpkin Beer Festival. The 2018 show featured 80 pumpkin brews—a quarter of which were made by Elysian itself.
Top breweries have taken to experimenting by aging pumpkin beer in barrels, sweetening it with maple syrup, and firing it up with spicy peppers. Some breweries proudly make what they describe as a slice of holiday pumpkin pie in a glass, while other pumpkin brews are savory, bittersweet, and even sour. Most are only available for just a couple of months each fall.
Stacker has gathered data on all the pumpkin beers listed on Beer Advocate and ranked the top 50 according to the highest average user ratings, ties are broken by whichever had more votes. Beers with less than 100 votes were not considered. The rankings are accurate as of October 2019.
You may also like: IPAs to Oktoberfest: The best beer of every type