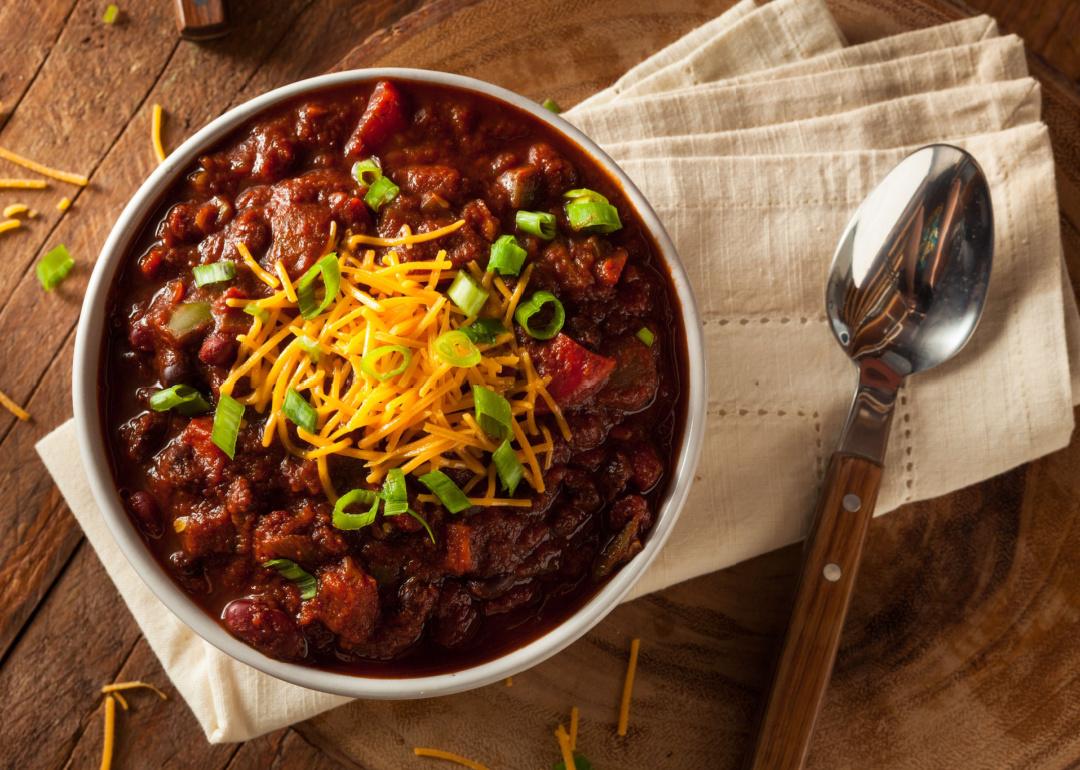 Brent Hofacker // Shutterstock
50 chili recipes
Indigenous peoples have been growing chili peppers in the Americas as far back as 10,000 years ago. But it wasn't until the early 1800s that folks started using the spicy veggie in the beef-and-bean-filled comfort dish we know and love today. The first mention of chili, according to Allrecipes, can be found in an 1828 journal entry, where a San Antonio tourist mentions eating the dish during a trip to Texas.
In the centuries since then, recipes for the chilly-weather staple have evolved and changed substantially. Today, you can find recipes for vegetarian chili, turkey chili, venison chili, white chicken chili… the list goes on and on! Here, Stacker compiled a list of 50 of the best chili recipes from Allrecipes.
Whether you're craving the classic version of the dish or something more unique like pumpkin turkey chili or green enchilada pork chili, you're sure to find something here that catches your eye, fills your stomach, and warms you right up.