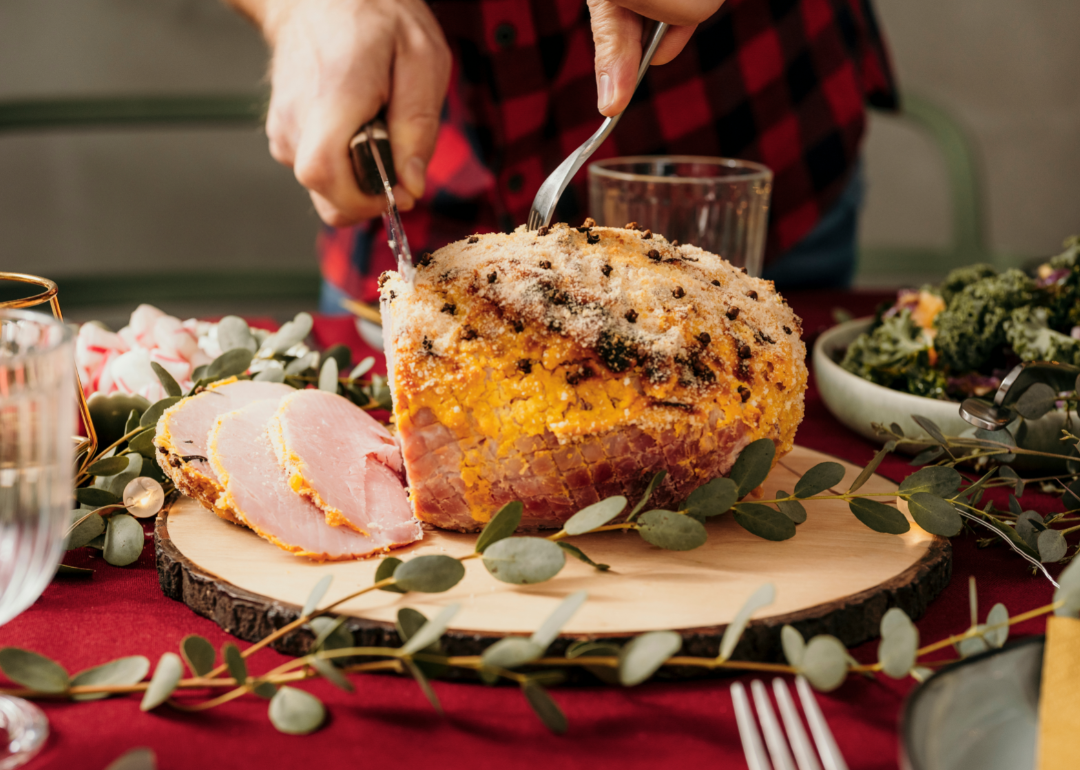 50 classic ham recipes
An often underappreciated type of meat, ham isn't something you see pop up on dinner menus all that often, which is a shame because it's high in selenium and iron as well as several other essential nutrients.
Likely, when we think of ham we think of family dinners on holidays like Christmas, Thanksgiving, and Easter. But that succulent spiral cut ham we all know and love isn't the only way we can eat the pork dish. In fact, there are literally dozens of other ways to prepare and incorporate the meat. In the following slides, Stacker has highlighted some of these alternative methods, compiling a list of Ham recipes from Allrecipes.