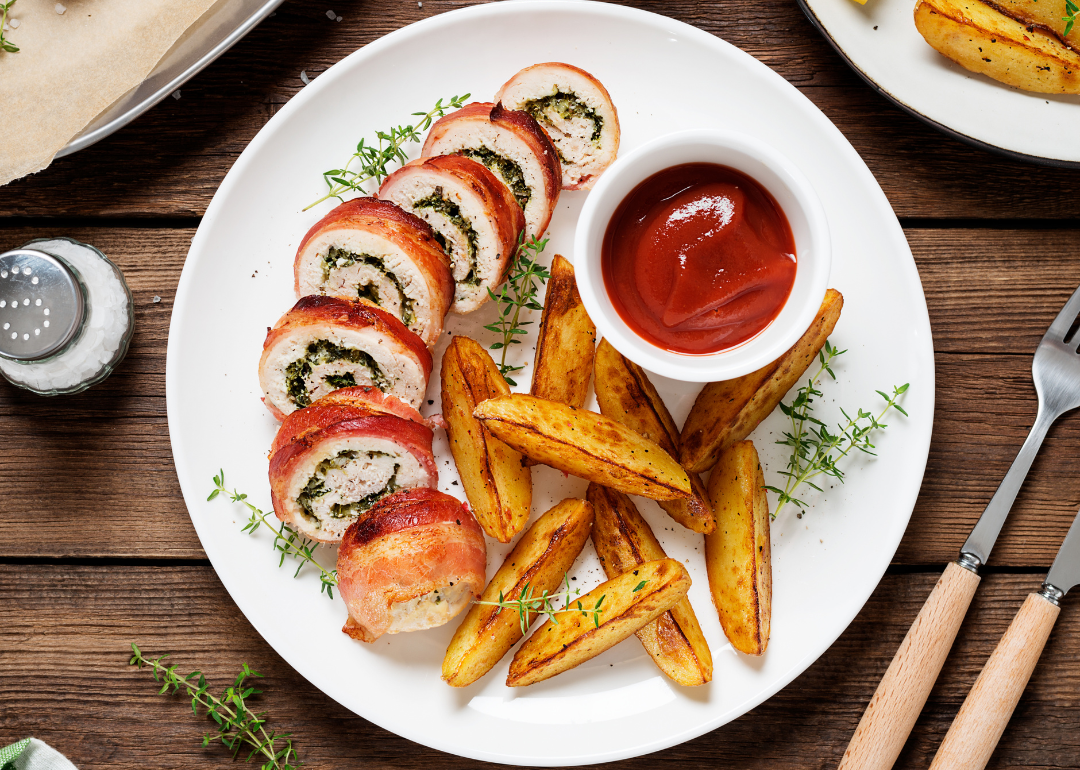 50 recipes that you only need 5 ingredients or less to make
50 recipes that you only need 5 ingredients or less to make
If you've been perusing the grocery store aisles lately, you've probably noticed that food prices are on the rise. According to the USDA's Economic Research Service, grocery store prices rose a whopping 3.5% between 2020 and 2021, which is considerably more than the historical average of 2% a year. 
With filling your cart being more expensive these days, buying fewer ingredients is one great way to save—and there are tons of high-quality dishes you can make with only a handful of ingredients. Just because our grocery budgets may not stretch the way they once did, that doesn't mean our meals have to be meager. 
Here, Stacker has compiled a list of 50 recipes that you only need five ingredients or less to make from Allrecipes. From main dishes like savory casseroles and stuffed chicken to sides like naan bread and glazed carrots, these recipes will have you covered from breakfast through dessert—and they'll help you stay in budget, too.