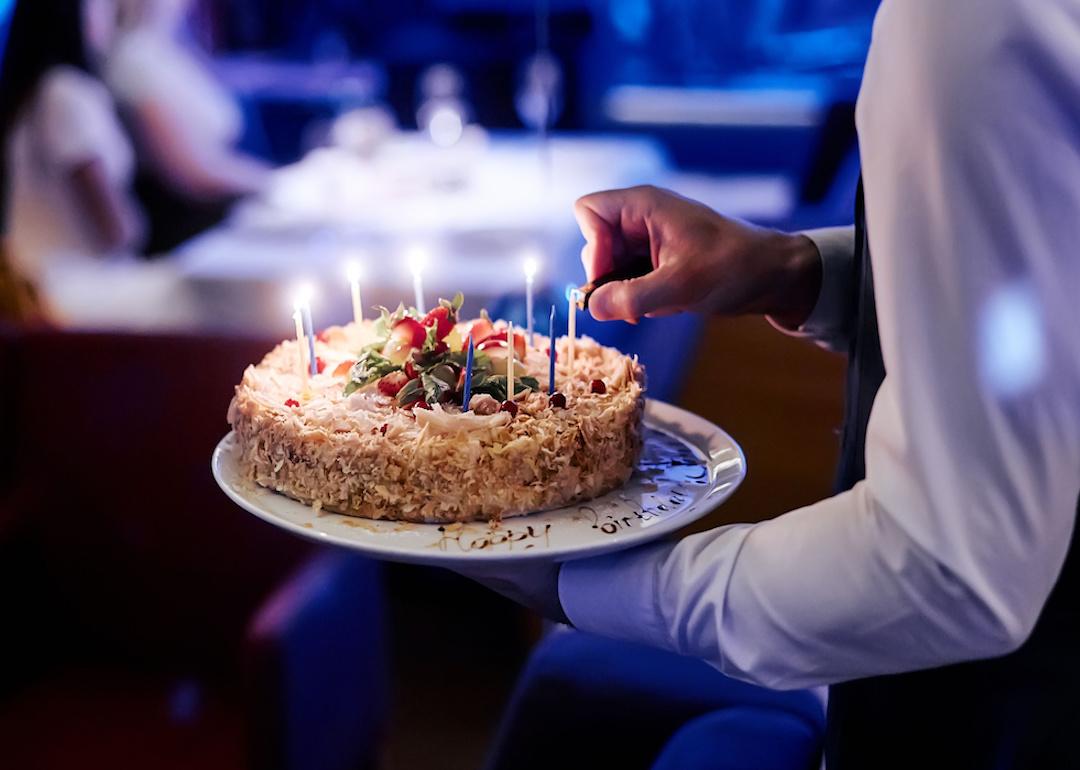 50 restaurants that offer free food on your birthday
MaksLogvinov // Shutterstock
50 restaurants that offer free food on your birthday
The first coupon ever in circulation was produced by Coca-Cola in 1887, offering a free sample of the 1-year-old company's new soft drink. The marketing scheme worked: By 1895 the beverage had arrived in every U.S. territory; and in the early 1900s coupons were perfasive across consumer products. That's because when something is free or discounted, its perceived value tends to increase—as does the perceived generosity of the company. But there's another secret behind free and discounted marketing: It makes customers spend a lot more.
This psychology works to the advantage of restaurants across the country. Many companies offer customers a free entree, drink, or dessert on the house to celebrate a birthday, for example, which inevitably leads to the purchase of drinks and more food—and which can pull customers into establishments not normally frequented. To find out where all the free birthday treats are, Stacker scoured the websites of a variety of restaurants to find 50 that will gift patrons free goodies on their big day. To make the cut, these restaurants had to be chains with locations in numerous states around the country. But let it be known: Free is rarely actually free (except at Cracker Barrel and Denny's). At almost every establishment in this gallery, you must sign up for a restaurant's email newsletter or free rewards program in order to qualify for the complimentary birthday meal or snack. Do the work at least a week before your birthday; subscribe, wait, and enjoy the birthday loot.
Here are 50 restaurants where getting older means getting fuller for free.
You may also like: Popular snacks from your childhood