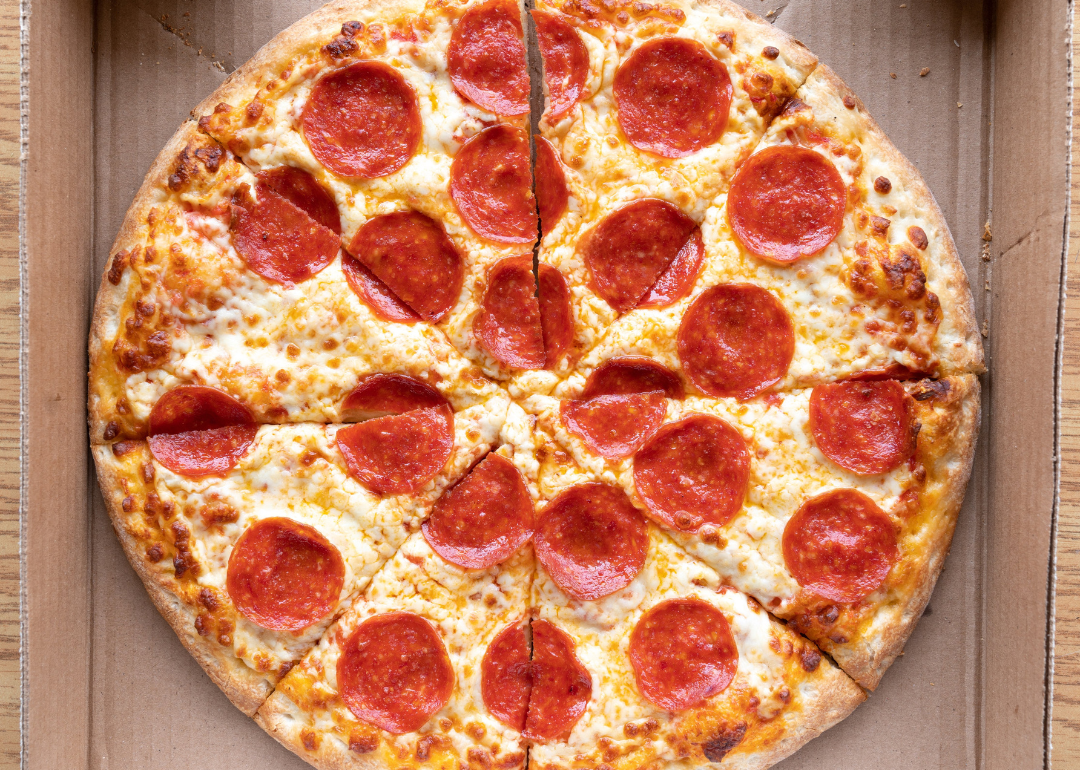 Biggest pizza chains in America
Biggest pizza chains in America
There are 350 slices of pizza consumed every second in the United States, and the average American eats pizza at least once a month. Crust, cheese, and sauce: What's not to love about a good, old-fashioned slice? Pizza has been a staple of the American diet since the late 19th century and was named the fastest-growing segment of casual restaurant chains in 2017. How much does America love pizza? $45.1 billion in annual sales should give you a rough idea.
Those of us who do not live in New York and Chicago know there's much more to the story than the two-city debate for supremacy. Regional styles abound, from New Haven, Detroit, and Philadelphia, to Arizona and California staples. Some are classic fast-food franchises, customizable and deliverable to our doorsteps in less than 60 minutes; others are brick-and-mortar family joints whose popularity necessitated expansion into every corner of the contiguous States.
You'll find plenty of mouth-watering trivia and information within this list whether you are a self-proclaimed aficionado or a health-conscious one-per-month consumer. You could figure that the Holy Trinity of commercialized express companies—Domino's, Papa John's, and Pizza Hut—fall somewhere in the top 10 on this list, but can you guess in what order? What about the name of the iconic brick-oven New York pizza company that has somehow found its way into areas like Idaho, Wisconsin, and Arizona?
And let's not forget the idiosyncrasies in between: a children's playhouse that coexists as a 600-franchise pizza joint; a Texas buffet-style restaurant experience that dishes out a macaroni and cheese pie; a fast-casual chain only in operation since 2011 that not only churns out 180-second pizzas, but drove over $1 million in sales per unit six years later.
To help you find your next favorite slice, Stacker looked through the Pizza Magazine Quarterly Power Report and rounded up the 50 biggest pizza chains in the country. Did your favorite make the list?
You may also like: Popular snacks from your childhood