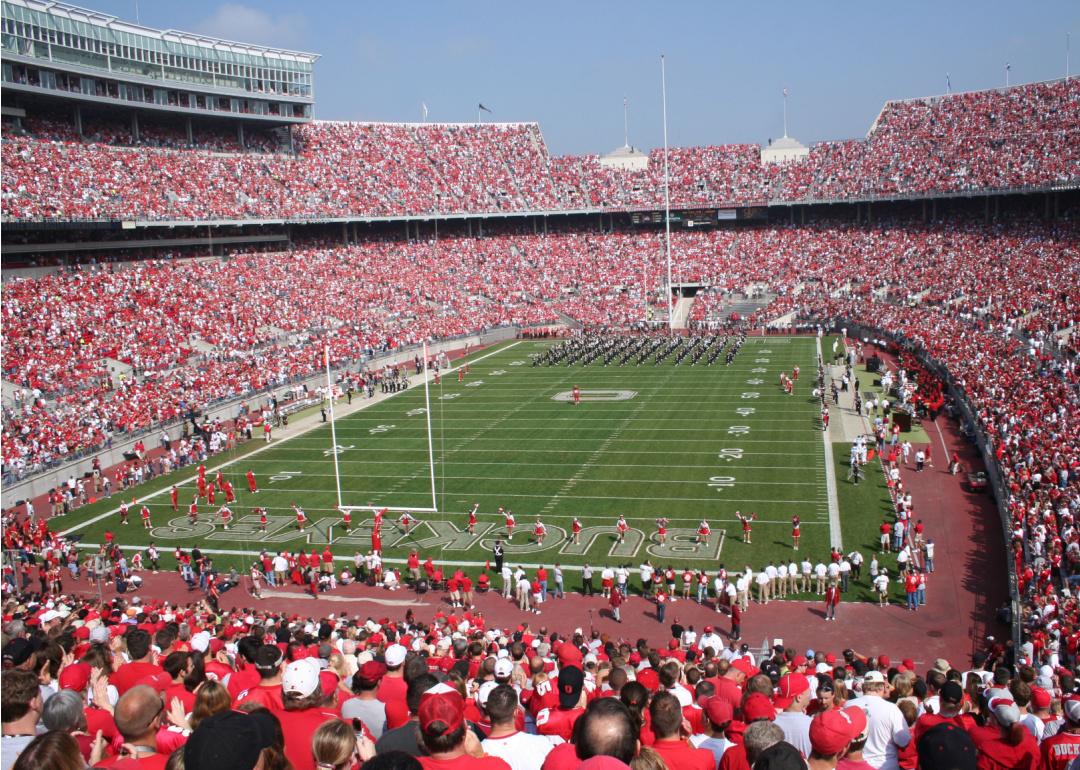 50 largest college football stadiums
50 largest college football stadiums
The Rose Bowl, the most famous college football game of the year, will take place Jan. 1 in an empty stadium without fans, event organizers announced on Dec. 4. The announcement signals yet another blow to the league, which has been dealt setback after setback due to the coronavirus pandemic and cancellations or postponements at every conference.
While college football has enjoyed reaching a broader audience in the last several years, the average in-person attendance at college football games had slumped seven times in the eight years leading up to 2020. Those slumps at the time led some schools to take desperate measures to keep fans in their seats, such as the University of Pittsburgh offering a free beverage to any student who stayed for the entire game.
With vaccines on the horizon, fans and players alike are hopeful for a rapid return to packed stadiums. The top-10 schools all boast a seating capacity greater than 89,000, with the largest capacity exceeding 107,000 seats. To find out with teams can cram the most fans into their stadiums—and to celebrate the game's most esteemed venues—Stacker ranked the 50 largest college football stadiums by seating capacity. We used data from College Gridirons to order each arena. Each stadium in the top 50 holds over 58,000 fans, and eight top the 100,000-mark. Each stadium's marquee game is also provided.
Keep reading to find out where your favorite team falls on the list.