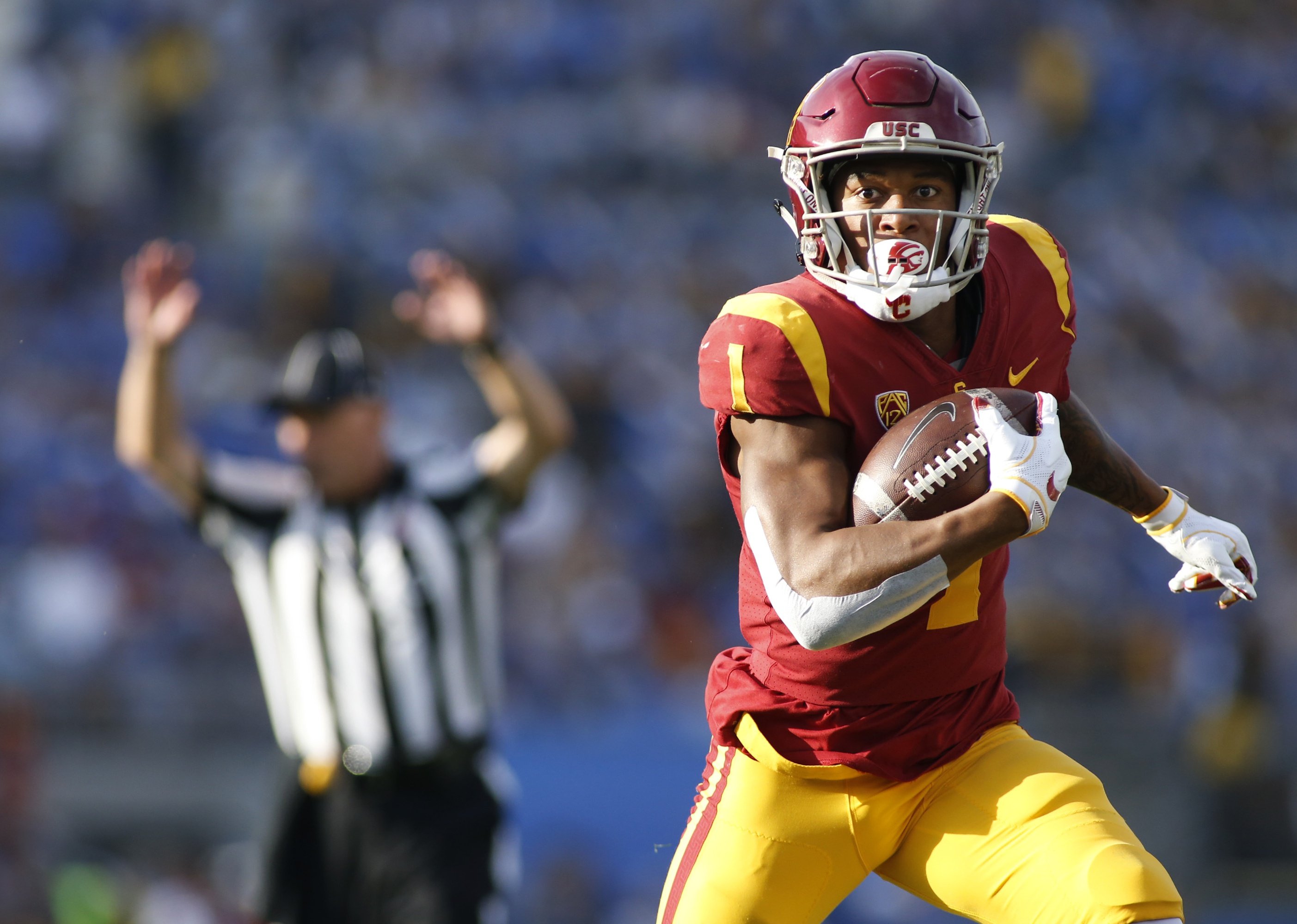 Can you solve these 'Jeopardy!' clues about college football?
Katharine Lotze // Getty Images
Can you solve these 'Jeopardy!' clues about college football?
Each fall, Americans get pumped up for the beginning of two classic traditions—a new "Jeopardy!" season and college football. Stacker combines both of those loves in this quiz filled with 25 "Jeopardy!" clues about college football. Clues and answers were pulled from J-Archive, the "Jeopardy!" database (as of Oct. 2020). Each "clue" slide includes the clue, category, value, and date the episode aired, while each "answer" slide provides the correct response in standard "Jeopardy!" format (a question).
We run the gamut in this quiz, from bowl games to rivalries. Relive moments like the "Kick Six" play that altered the 2013 championship race, the halcyon days of Ivy League football, and the history of Southern California's most storied sports facility. We even include a little trash talk between two rivals from the Sunshine State, the stadium named after an oil magnate, and the quarterback whose family made their fortune with black gold.
This has been a strange year for college football, with some programs canceling their seasons due to the coronavirus pandemic, and other conferences delaying their seasons out of precaution—in October, Alabama head coach Nick Saban tested positive for COVID-19. Some stadiums are going empty, while others allow a limited amount of fans. The sounds of marching bands and screaming cheerleaders are still present, but the atmosphere that makes college football special feels absent on many campuses this fall. Stacker does its best to re-create some of the pigskin vibes with this slideshow, which is sure to please whether you're a fan of the Seminoles or pull for the red and white of the Cornhuskers.
Paint your face, grab a lucky charm, and click through to see if your alma mater or favorite college football player is on this list, and be sure to check out other Stacker quizzes like "Jeopardy!" questions about sports.
You may also like: One trick ponies of the PGA