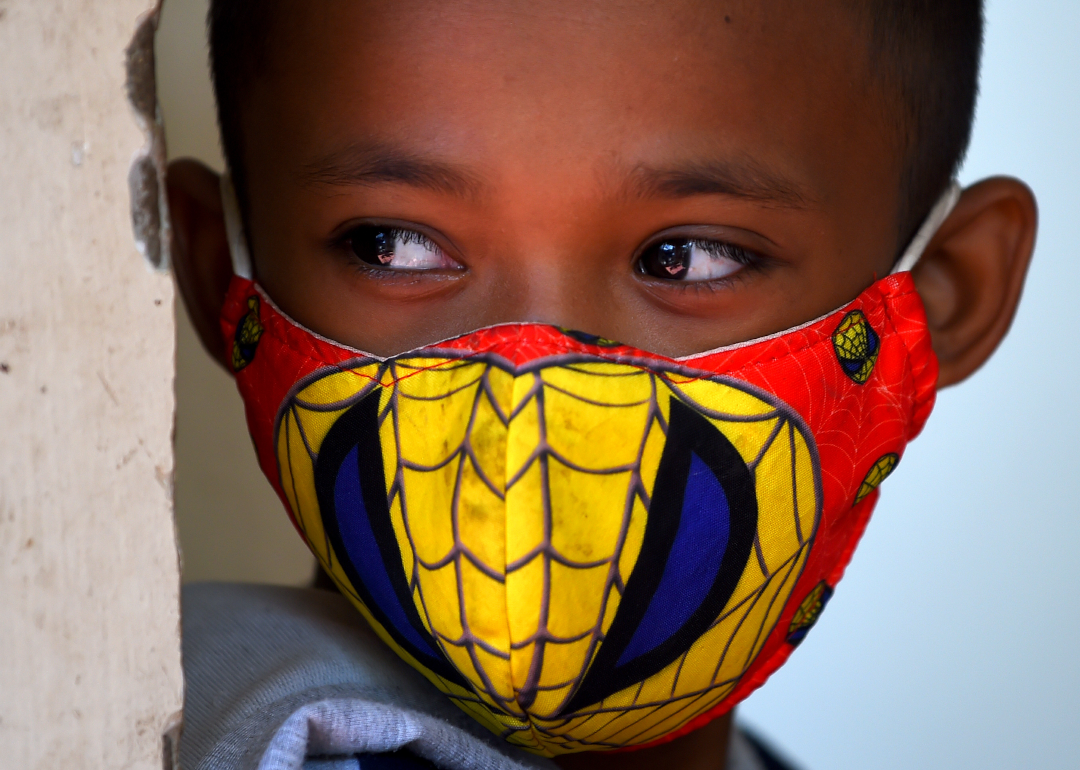 20 ways COVID-19 is impacting children around the world
TANG CHHIN SOTHY/AFP // Getty Images
20 ways COVID-19 is impacting children around the world
If there's one group of people that seems to face a lower-than-average risk of catching the coronavirus, it's kids. A recent study in the Journal of the American Medical Association found that people age 19 and under made up only about 2% of 44,672 confirmed cases of COVID-19 in China. The findings have been echoed in research from the Centers for Disease Control and Prevention, which has found that children tend to experience different, less severe symptoms of COVID-19 than adults, and are much less likely to be hospitalized or killed by the disease. It's a small ray of sunshine in an otherwise dark situation.
Just because children don't seem to be as susceptible to the coronavirus as adults doesn't mean they're unaffected by the pandemic, though. The global response to the COVID-19 pandemic has touched everyone's lives in one way or another.
Children, in particular, are facing an array of unprecedented challenges. Some schools have shut down indefinitely and technology gaps have left students from vulnerable communities without essential tools needed to complete online lessons at home. Supply chain issues have created vaccine shortages in poor countries, leaving children at risk of dying from preventable diseases. Some children may also be at risk of homelessness and other dangers, as orphanages become short-staffed and foster families stop accepting new kids. Children also need to contend with social distancing and isolation, the long-term effect of which has yet to be studied.
The coronavirus may not infect children in the same way as it does adults, but it's no doubt having an effect on their wellbeing. To understand the many ways the coronavirus is affecting children around the world, Stacker took a look at scientific research, news articles, government reports, and information from nonprofit organizations.
Read on to learn more about the impact of the novel coronavirus on children.