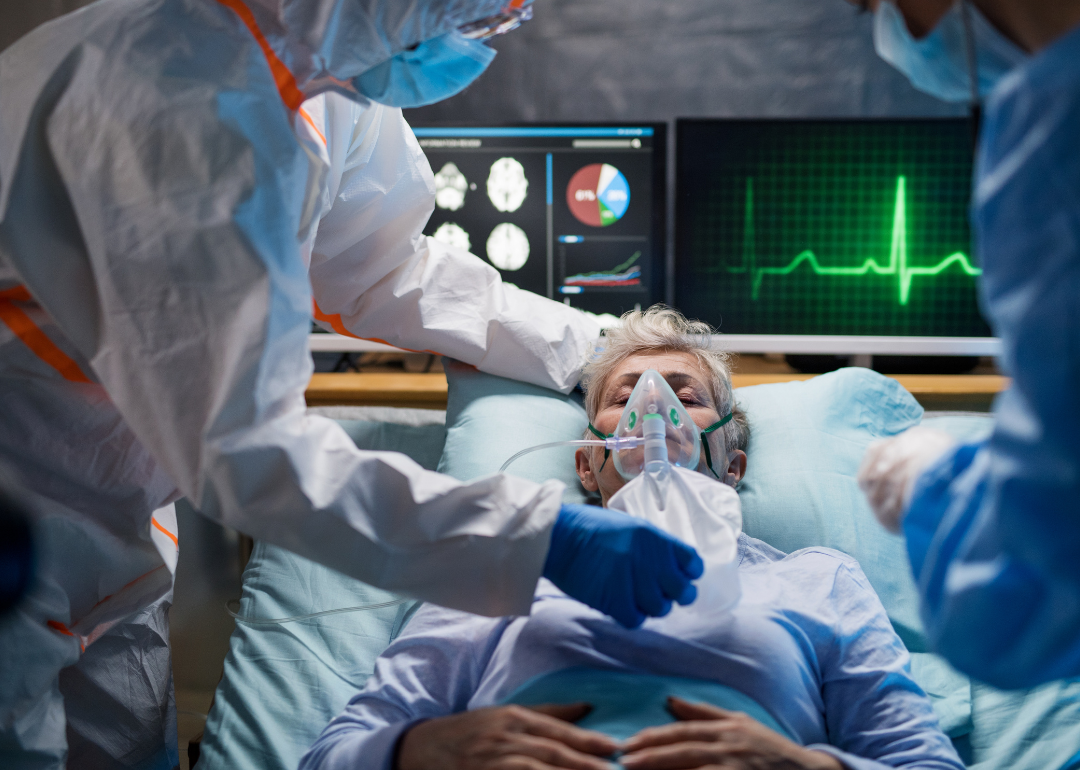 30 things we've learned about COVID-19 since January
Halfpoint // Shutterstock
30 things learned about COVID-19 since January
Since the initial outbreak, much has been learned about COVID-19. It's also known that spreading wrong information is dangerous and does little to help flatten the curve and contain the coronavirus. New information on COVID-19 is released daily, but some facts about the virus and its disease remain true.
Stacker used compilation articles in STAT and Scientific American to pull together a list of findings summarizing the current state of scientific knowledge on the coronavirus and the disease it causes. The findings in this story come from the Centers for Disease Control and Prevention, scientific papers, and credible news organizations.
It's still true that some fundamental practices can help stop the spread of the coronavirus, including mask-wearing, social distancing, and sanitizing, but some lesser-known facts also warrant attention. Women tend to fare better when contracting the virus than men, race plays a significant role in who survives the virus, and people over 60 are more at risk for becoming very ill. People with underlying conditions are also more vulnerable to the coronavirus. Yet, there are still many things that researchers do not know about it and continue to search for answers.
It can be challenging to keep up with the spread of information about the coronavirus. Scientists learn new things about it daily, which is why Stacker has taken the time to break down some of the more essential facts. It has included linked resources and details and data from reputable sources so you can read more about particular studies and understand some slides in more detail.
Scientists have been working on a vaccine for COVID-19 for months, and many of those options are now in the human trial phase. While the world waits for this vaccine, understanding the virus and how to prevent its spread is vital.
Read on to learn more about the coronavirus and COVID-19. Know the facts.