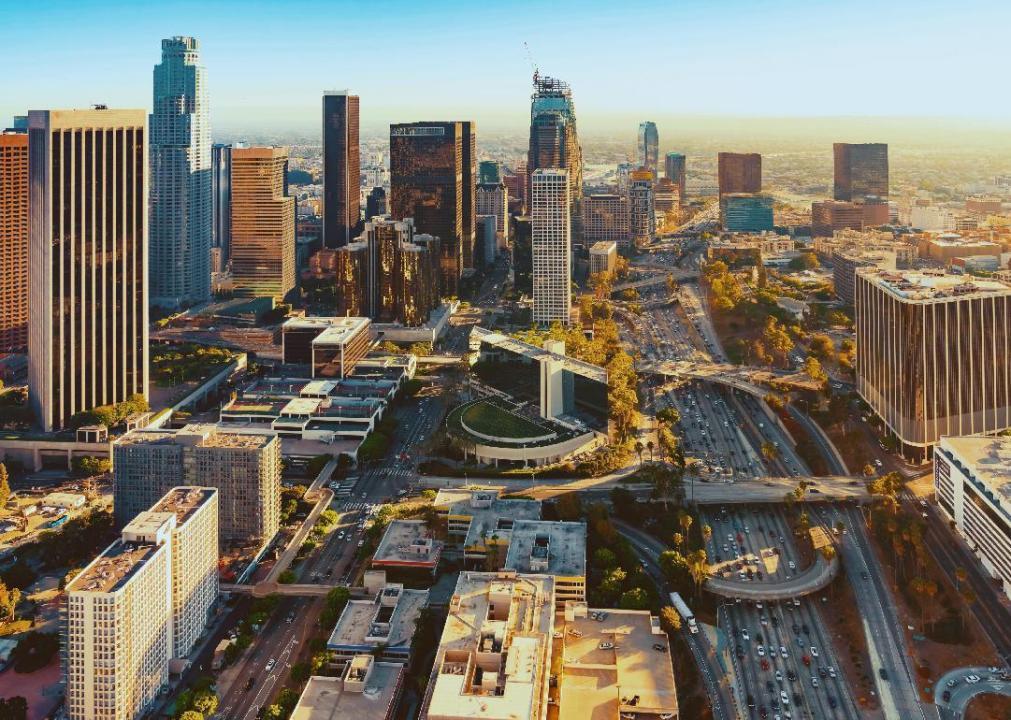 50 US metro areas with the dirtiest air—and why they're at risk during COVID-19
TierneyMJ // Shutterstock
50 US metro areas with the dirtiest air—and why they're at risk during COVID-19
A Harvard study from April of this year has shown a strong link between places with high levels of air pollution and COVID-19 deaths. The study analyzed 3,080 counties in the United States and found that every increase of 1 μg/m3 of fine particulate matter was associated with an 8% increase in the COVID-19 death rate.
Further evidence has been discovered by looking at the demographics and locations of the people who are suffering the most from the disease. Initially, some pundits and even researchers had the outlook of COVID-19 as the great equalizer, hitting everyone, no matter who they were. But increasing research has found this not to be true. Low-income and minority communities have been hit the hardest by this disease, and these communities often tend to live in areas with higher levels of pollution.
In order to better understand which areas might experience the most harm during COVID-19 in the coming months, Stacker consulted the 2019 EPA Air Quality Statistics Report which was published in 2020 and ranked cities by average fine particulate matter (PM 2.5). Ties were broken by the city with the higher 98th percentile daily fine particulate matter average, and exceptional events were excluded from the dataset to better reflect averages over the year. The current EPA standard for PM 2.5 is 12 μg/m3, a reduction from 15 μg/m3 in 2006. The daily standard for PM 2.5 is 35 μg/m3. The daily standard for PM 10, which is large particulate matter, is 150 μg/m3.
Using this data, Stacker created a list of the 50 U.S. cities with the dirtiest air. Nine of these cities are in California, and three out of the top six are in the Rust Belt, a hub for a lot of the country's industrial agriculture. For these cities, Stacker has included information about where this pollution is coming from and what this might mean as the coronavirus continues to spread.