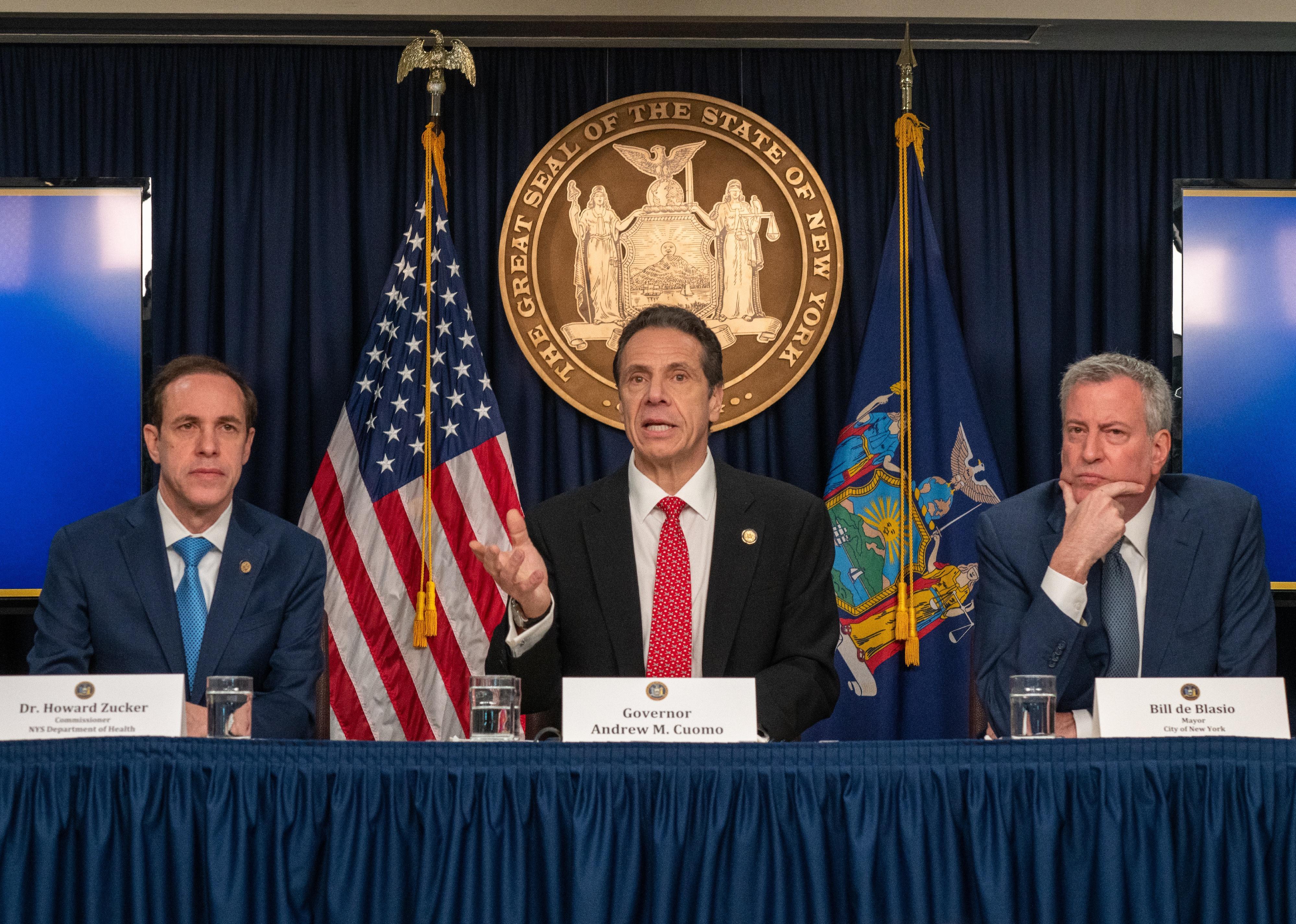 Approval ratings: How every governor is handling COVID-19
RONEN ZILBERMAN/AFP // Getty Images
Approval ratings: How every governor is handling COVID-19
While Americans place a lot of importance on their president, it's often their governors who make a bigger impact on their everyday lives. The coronavirus pandemic has shined a spotlight on the role of these leaders, who have largely been responsible for leading their states' responses to the public health crisis. With little guidance from the federal government, state governors have decided the rules on the shutdown of nonessential businesses and the timelines for reopening. They've been responsible for getting personal protective gear into the hands of medical workers and first responders, as well as expanding coronavirus testing in their states. And they're the ones people look to, to find out exactly how their state is doing and what they can expect during this time of uncertainty.
COVID-19 has affected every state, but no two governors have handled it in exactly the same way. Some, like Gov. Andrew Cuomo in New York and Gov. Gavin Newsom in California, have instituted long-term stay-at-home orders and mandatory shutdowns of nonessential businesses. Others, like Gov. Kristi Noem of South Dakota and Gov. Asa Hutchinson of Arkansas, have resisted placing sweeping restrictions on travel and business operations.
While governors' responses to the public health emergency have varied, one thing is true across all 50 states: Constituents are keeping a careful eye on how authorities are addressing COVID-19, and judging them accordingly. To find out which governors are perceived as heroes—and which ones could be doing a better job, according to voters—Stacker compiled a list of governors' approval ratings based on the results of The State Of The Nation: A 50-state COVID-19 Survey, conducted by researchers from Northeastern University, Rutgers University, and Harvard University. The researchers surveyed 22,912 individuals across all 50 states in the study, which was conducted April 17–26, 2020 by PureSpectrum via an online, nonprobability sample, with state-level representative quotas for race/ethnicity, age, and gender.
Wondering how your governor's coronavirus response is affecting their approval rating? Read on to find out where your governor stands and how he or she compares with others on the list.