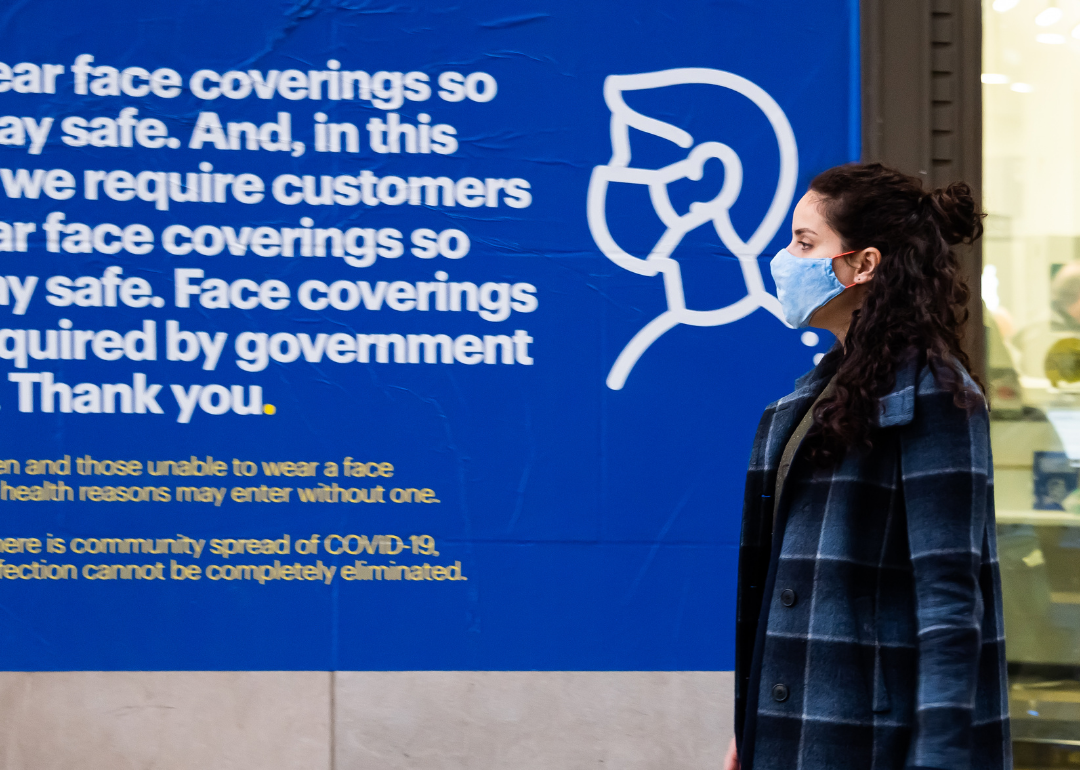 Cities and regions that shut down again after new COVID-19 spikes
Noam Galai // Getty Images
Cities and regions that shut down again after new COVID-19 spikes
The impact of the coronavirus has been felt around the world as nearly every city, state, and country shut down on some level in an attempt to slow the spread of COVID-19. As the threat of the virus appeared to lessen, those mandates were slowly lifted over the summer and fall, with residents trying to get back to some semblance of normal life.
Unfortunately, the coronavirus has not been so easily quelled. Recent surges in new cases, along with an alarming number of deaths associated with the virus, have resulted in regions around the world imposing new shutdown orders. This second wave of COVID-19 has placed medical facilities under extreme duress, with hospital beds filling up quickly and health care workers, already exhausted by the first round of the virus, gearing up for another overload of cases. To date, more than 12 million cases of coronavirus have been confirmed in the United States, with daily infection rates at more than 100,000 per day. Worldwide, there have been a staggering 60.5 million cases reported cases and nearly 1.5 million deaths as of Nov. 30.
Many of the new restrictions include closures of restaurants and bars to in-person service, schools going back to online learning only, and limits on both indoor and outdoor gatherings. In order to provide an overview of which cities and regions imposed these new restrictions, Stacker used American and international news reports to compile a list of cities, countries, and U.S. states that went into second shutdowns or imposed other significant restrictions due to second waves of COVID-19 cases in the summer and fall. The regions are listed here chronologically, according to the dates that secondary restrictions began.
Take a look at the regions and cities that have imposed new restrictions and closures due to the coronavirus:
You may also like: What are contact tracers? And how many each state needs to safely reopen