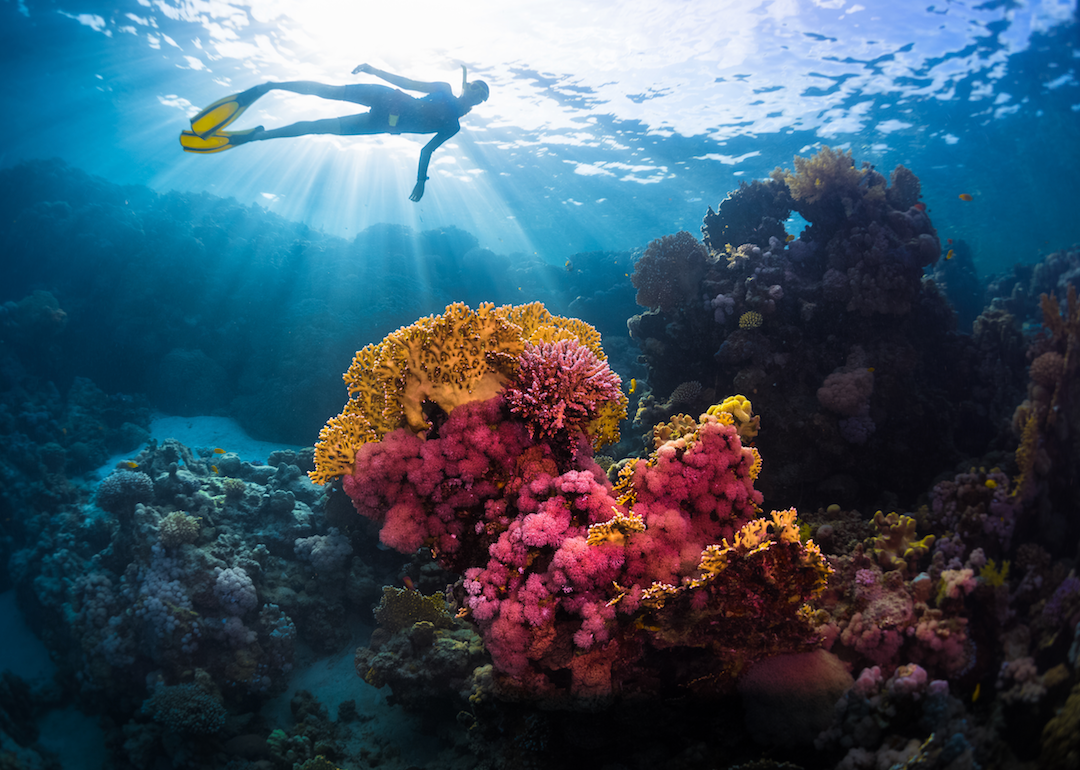 Coral reefs: How they work, why they're in danger, and why it matters
Dudarev Mikhail // Shutterstock
Coral reefs: How they work, why they're in danger, and why it matters
Coral reefs are some of the world's most diverse ecosystems— even more diverse than some tropical rainforests. They offer habitat and protection for many underwater organisms and, from a purely visual standpoint, are beautiful to behold. These reefs are made up of the skeletons of coral polyps and are found all over the world. Most coral live in warm, tropical seas, but some can survive way down at the bottom of the ocean where it is dark and cold. About 25% of marine life rely on coral reefs for food, shelter, and breeding. People around the world also rely on coral reefs for food, medicine, and environmental protection like preventing coastal erosion.
The biggest coral reef is the Great Barrier Reef, which is located off the coast of Australia and is over 1,500 miles long. Unfortunately, the Great Barrier Reef is struggling with the impacts of climate change. In fact, the UNESCO World Heritage status of the Great Barrier Reef is being reconsidered because a large portion of the reef has been degraded. In a report to UNESCO, the Queensland government referred to the reef as "an icon under pressure with a deteriorating long-term outlook."
This description of the Great Barrier Reef has become apt for coral reefs all around the world, which are being threatened by overfishing, pollution, storms, diseases, predators, and rising sea temperatures due to climate change. The Earth has already lost 27% of the world's live coral, and conditions are not improving. Using data from a range of sources, including the National Oceanic and Atmospheric Administration (NOAA), the International Union for Conservation of Nature (IUCN), Conservation International, the Coral Reef Alliance, and others, Stacker compiled a list of things readers should know about coral reefs. This article reveals how coral reefs work, why they're in danger, and why it matters.