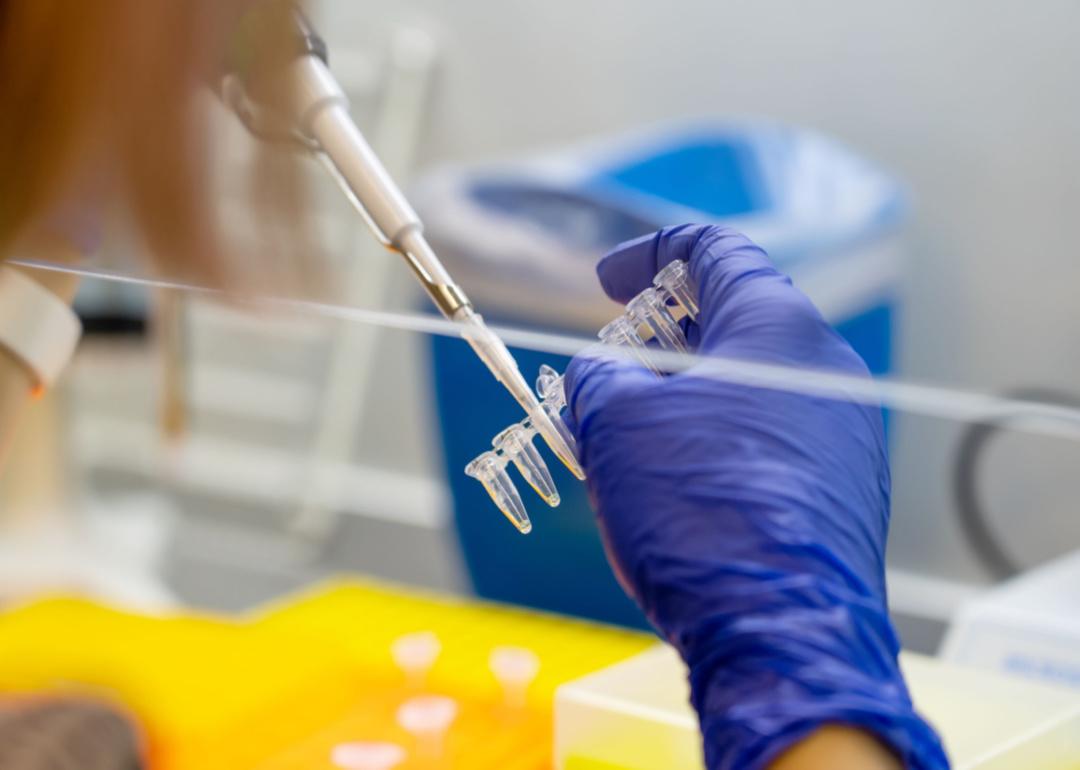 Debunking common monkeypox myths
sommthink // Shutterstock
Debunking common monkeypox myths
As is the case with most widely discussed scientific topics, misinformation on the monkeypox virus has run rampant. Rumors abound across the board, ranging from labeling monkeypox as a "gay disease" to claims that the disease is a secret bioweapon.
When the news changes so quickly and new information is available on a daily basis, the truth can feel elusive; however, taking the time to find the most up-to-date, factual information is both important and empowering. Some of the best ways to combat misinformation include seeking additional primary sources that don't rely on the first source you encounter, looking for opinionated statements hidden among "facts," being diligent in avoiding confirmation bias—the tendency to seek out information that supports what you already believe to be true—and following a story for multiple days to allow the narrative to develop.
Stacker compiled a list of myths about monkeypox and investigated their viability using news, scientific, and government reports.
Additional places to find reliable, science-based information include the Centers for Disease Control and Prevention, the World Health Organization, the U.S. Food and Drug Administration, the U.S. Department of Health and Human Services, and the American Medical Association.
You may also like: Most and least healthy states in America