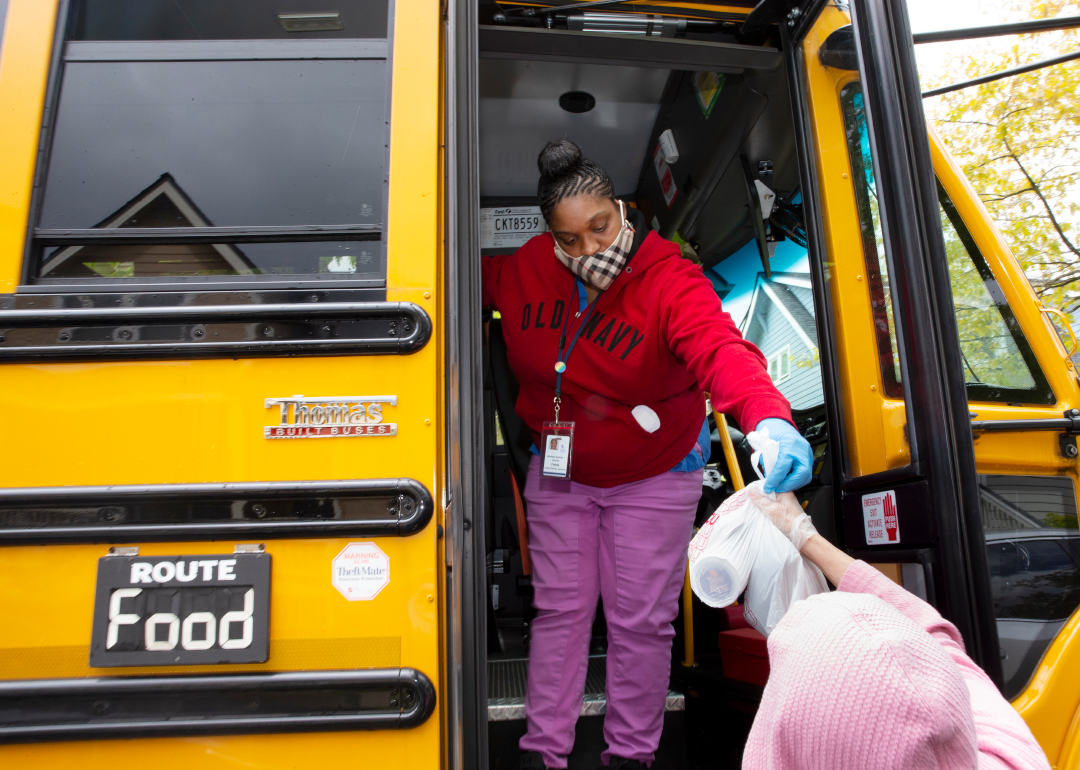 How COVID-19 has impacted everyday life in America
Karen Ducey // Getty Images
How COVID-19 has impacted everyday life in America
Scarcely any aspect of life in America is untouched by the COVID-19 pandemic.
Millions of people have lost their jobs, millions more have seen their hours cut, and untold numbers of people fear they could lose their incomes any day.
The economy is setting records for bad news. Workers have had to choose among keeping their jobs, taking care of family members at home, and trying to protect themselves and stay healthy.
Small businesses are closing. Company expansions and job creation are suspended at best, if not canceled altogether. Trips to the grocery store are stressful episodes, from worries overexposure to the coronavirus to worries over having enough money to feed a hungry family.
Children have been stuck at home. The fortunate ones are doing schoolwork on laptops and tablets, but many are trying to learn lessons over cellphones, and too many lack online access altogether. Practicing social skills, making friends, and playing games at recess are on hold. Parents, teachers, and administrators make agonizing choices over sending children back into actual classrooms.
With less money, Americans are trying to put meals on the table, but food prices are rising. Dinner in a restaurant is a thing of the past. Millions of households each day struggle over how to pay basic bills. Children whose most nutritious meal of the day was their school lunch are going hungry.
Thousands of people are lining up for help from charities and food pantries. A record number of Americans are behind in their rent and mortgage payments, with potential evictions looming for millions of families.
Underlying it all is the effect COVID-19 has had on America's mental health. The number of people with anxiety and depression has hit perilously high numbers. But millions do not have the health insurance they need for quality treatment.
To examine how life in America has changed during the COVID-19 pandemic, Stacker used data from the Household Pulse Survey, a U.S. Census survey conducted from April to July 2020 that specifically evaluated how the pandemic impacted Americans' daily life. Stacker chose 25 metrics from the survey, including education, employment loss, food security, health, and housing. For each metric, we pulled national- and state-level figures. Data in this story are as of July 29, reflecting the 12th and final week of the Household Pulse Survey, July 16-21.
You may also like: How COVID-19 is exposing inequality in America