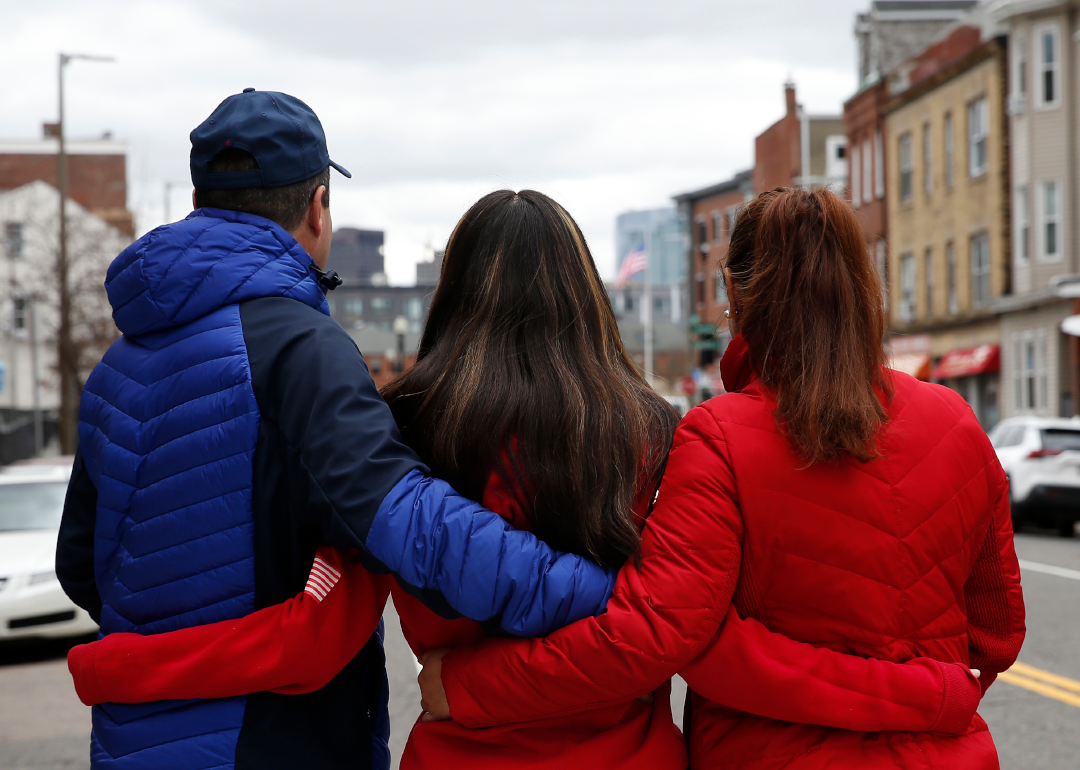 How COVID-19 is impacting undocumented immigrants in America
Jessica Rinaldi/The Boston Globe via Getty Images
How COVID-19 is impacting undocumented immigrants in America
When the pandemic hit the United States, the government took action to protect citizens and offer relief from some of its effects. The federal government placed restrictions on border crossings to help curb the spread of the coronavirus. It created a $2 trillion relief package to provide $1,200 stimulus checks to adults, plus another $500 for each child under 16 in their household. It provided states with funding for extra unemployment benefits to the millions of people who had been laid off from work. And it required employers to guarantee paid sick leave to employees who were quarantined, experiencing COVID-19 symptoms, or needed to care for a child while their school or child care facility was closed during the pandemic.
While these measures certainly helped many, they were not extended to another very large group of people in the country: undocumented immigrants. Government-sponsored benefits, like unemployment insurance, financial aid, and medical care, typically exclude the estimated 10.5 million undocumented immigrants living in the country. This situation can make it tough to get by in normal times, but during a pandemic, a lack of benefits and protection can become life-threatening.
Furthermore, undocumented immigrants have also faced an additional layer of problems from enforcement agencies and at detention facilities. Some have been too afraid of being arrested to seek a coronavirus test, instead suffering symptoms at home and unwittingly spreading the infection to those around them. Others, who have been detained, have been subjected to unsanitary conditions and harsh punishments for organizing at facilities across the country.
This is just the tip of the iceberg when it comes to how the coronavirus pandemic is affecting the lives of undocumented immigrants, though. Stacker used news briefs, government reports, and data from independent research groups to compile a list of 50 ways COVID-19 is impacting undocumented immigrants in America.
This list covers several different areas of immigration, including benefits, health care, jobs, travel, detention centers, immigration status proceedings, government policies, cases of COVID-19 at detention facilities, and access to care and resources. These impacts have been prevalent in different ways between March and June.
Click through to learn how undocumented immigrants in the United States have been impacted by COVID-19.
You may also like: Counties with the highest rate of food-insecure children