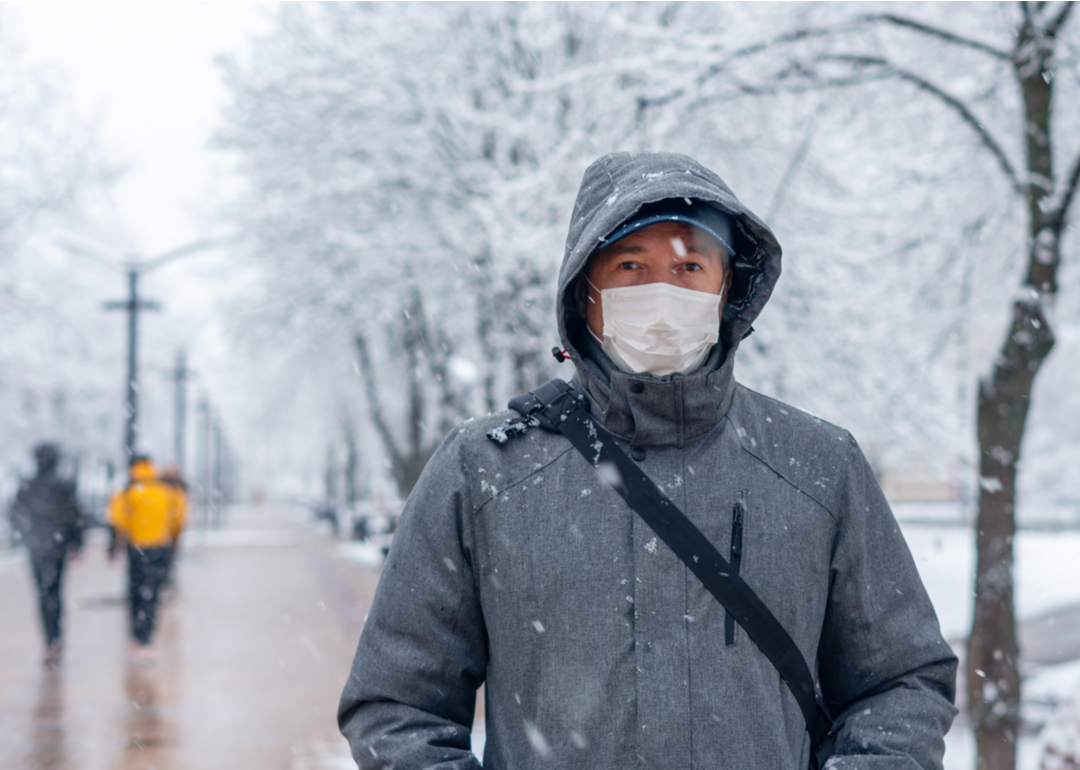 How to prepare for a COVID-19 winter
Afanasiev Andrii // Shutterstock
How to prepare for a COVID-19 winter
COVID-19 isn't going away. In fact, it's getting worse: More than 1 million COVID-19 cases were reported in the week ending Nov. 19, and numbers are still rising. On Nov. 19, the Centers for Disease Control and Prevention (CDC) released a new guidance recommending that Americans avoid traveling for Thanksgiving in order to curb the virus' spread. The guidance was announced in a media briefing—the agency's first press call in months—in which top public health experts underscored the importance of safety as America heads into the winter holidays.
"There is no more important time than now for every American to watch our distance, wash our hands, and most importantly wear a mask," Dr. Henry Walke, COVID-19 Incident Manager at the CDC, said on the call.
Spikes in communicable diseases occur in winter due to people interacting in closer quarters. Dr. Anthony Fauci, director of the National Institute of Allergy and Infectious Diseases, recently warned us to prepare for a worsening of the pandemic in coming months with no real respite until late 2021. Even though a vaccine could be rolled out to frontline workers and those with high-risk conditions by the end of 2020, others should expect to wait until well into next year. Beyond the wait, the fast-tracking of vaccine development contributes to hesitancy among many Americans in trusting that the vaccine will be effective.
Studies further show the virus can survive on surfaces far longer than originally thought; so beyond mask-wearing, we aren't done with hand-washing and other ways to optimize hygiene. Educating yourself and continuing to adapt everyday habits will be crucial as we move into a season that's challenging for some even in the best of times.
Stacker compiled 30 ways to prepare for a COVID-19 winter, using data and reports from trusted media and health officials. Options range from the expected—masking up—to more-innovative—avoiding a sense of isolation via online language meetups, or creating a Zoom-friendly work-from-home space. Keep reading to learn ways to survive and thrive throughout an unusual upcoming winter in terms of optimizing health, home, work, mental health, and social interactions.
You may also like: Best states for health care