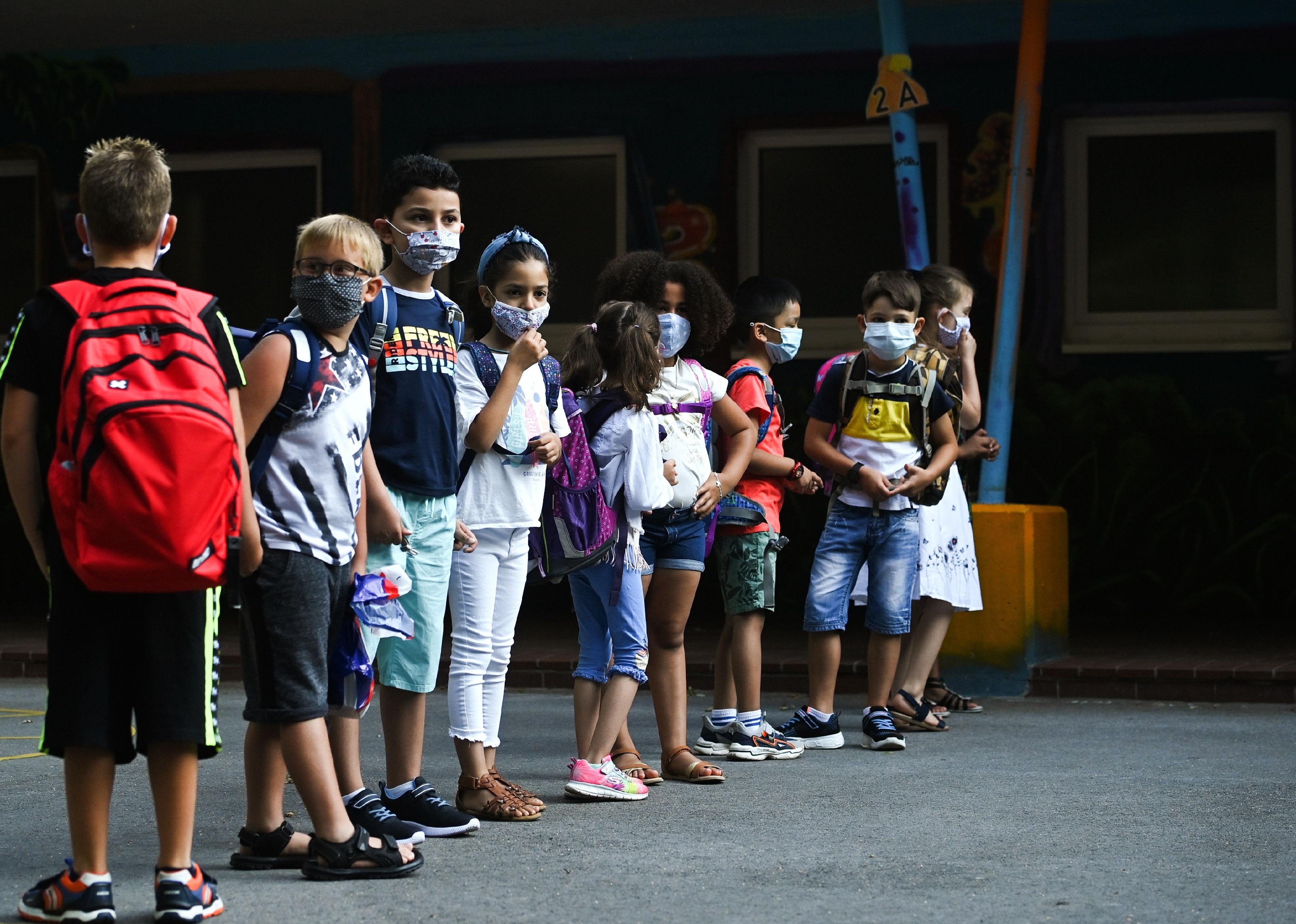 As schools reopen, here's what we know about children and COVID-19
INA FASSBENDER/AFP via Getty Images
As schools reopen, here's what we know about children and COVID-19
Just nine days before New York City—the largest school district in the United States—was set to start its 2020-2021 school year, Mayor Bill de Blasio on Sept. 1 announced classes would be delayed to allow for further COVID-19 safety preparations. Children scheduled to go back to school in-person on Sept. 10 would not return until Sept. 21; most remote classes were similarly pushed back. The delay is part of a deal to avoid a teachers' strike in New York City and comes in the wake of protests and other expressions of concern by teachers and parents across the country. The U.S. is in a unique position that makes sending students back to school particularly daunting: We have the highest rates of COVID-19 in the world with nearly 6 million cases as of Sept. 1, according to the World Health Organization (WHO). Surging cases, high levels of community transmission, insufficient testing, and poor contract tracing in the U.S. make it difficult to compare school reopenings with countries where the virus is more controlled.
There are still unknowns about how COVID-19 impacts children, but a growing body of studies shed some light. Children who contract COVID-19 are more likely to show mild symptoms or no symptoms at all, though a very small number have come down with Multisystem Inflammatory Syndrome (MIS-C), a rare COVID-19-related condition doctors don't yet fully understand. It's also unclear if children are less likely to be infected and whether, once infected, they transmit COVID-19 at the same levels as adults.
While researchers fill in the gaps of our knowledge, some concrete facts about children and COVID-19 have emerged. Stacker compiled a review of facts and statistics about how COVID-19 relates to children in the U.S. from the Kaiser Family Foundation (KFF), the Centers for Disease Control and Prevention (CDC), and other public health sources. For the purposes of these statistics, children are considered to be anyone in the population younger than 18.
You may also like: Debunking COVID-19 myths