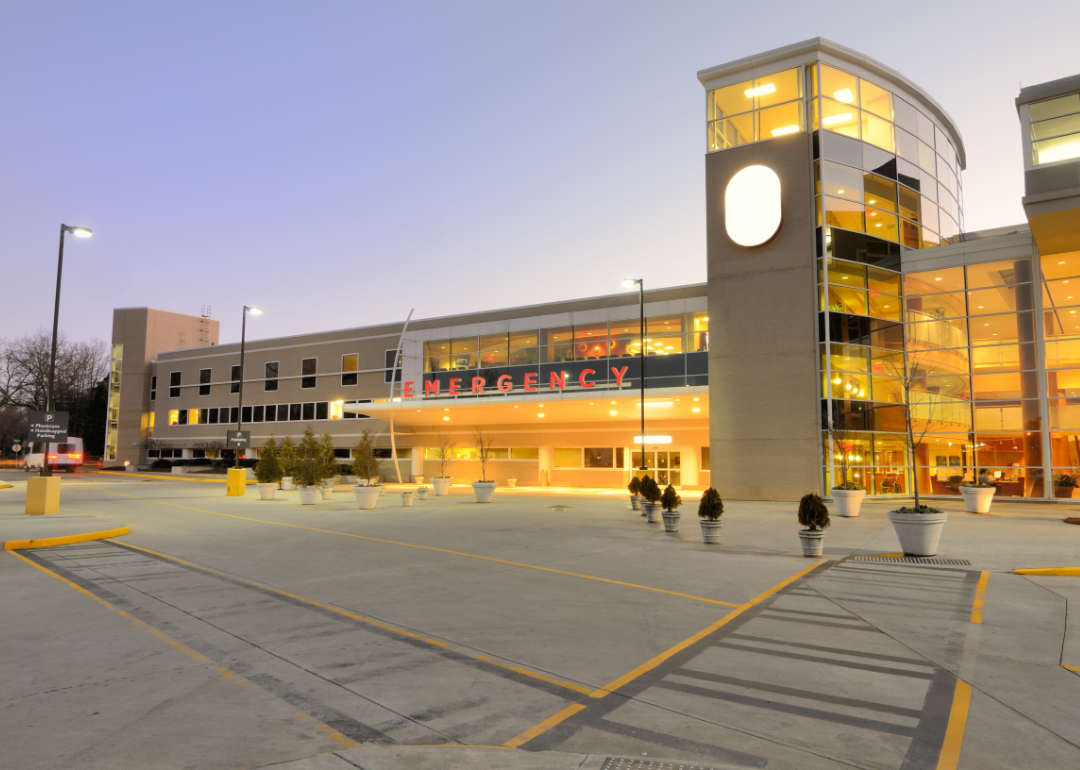 Tracking COVID-19 hospitalization in every state
Tracking COVID-19 hospitalization in every state
Hospitals around the country have been and continue to be filled to capacity thanks in large part to COVID-19. Medical centers and their staff across the United States are stretching their resources as far as they can to accommodate the influx of patients with COVID-19 on top of their normal load of patients for this time of year.
The growing number of COVID-19 cases across the country has led to crowded emergency departments, hospital wards, and intensive care units (ICU). In New Mexico, hospitals were so overwhelmed as of Dec. 9, with no reduction in sight, that state health officials are planning to allow hospitals to ration care, meaning hospitals choose who to admit based on the patient's odds of survival. In several states, such as Iowa, Mississippi, and Georgia, hospitals have had to send ambulances away—whether they're carrying COVID-19 patients or others—because they don't have the space and staff necessary to admit new patients in need of critical care. One Nevada hospital has expanded into its parking garage to add more beds for COVID-19 patients.
To examine COVID-19 hospitalizations in every state, Stacker used current and historical data from the COVID Tracking Project, a volunteer effort based at The Atlantic, which compiles and standardizes daily testing and outcomes data from state health departments. The story also includes data on each state's hospital capacity and hospitals experiencing staffing shortages, via the Department of Health and Human Services.
Stacker visualized how many patients have been hospitalized with COVID-19 since March 1, when most states began reporting COVID-19 data. The visualizations show each state's seven-day moving average of hospitalizations—the average number of hospitalizations for the previous seven days—as well as the number of COVID-19 hospitalizations for every 100,000 state residents. All data are from March 1 through Dec. 1.
Read on to see the impact of this disease on hospitals across the country.
Editor's note: Betsy Ladyzhets, a research associate at Stacker who worked on this story, volunteers for the COVID-19 Tracking Project.
Understanding COVID-19 with Stacker:
From Wuhan to the White House: A timeline of COVID-19's spread
How vaccines get made and approved in the US
15 ways doctors are now treating COVID-19
27 factors that make you vulnerable to COVID-19
35 COVID-19 symptoms to be aware of