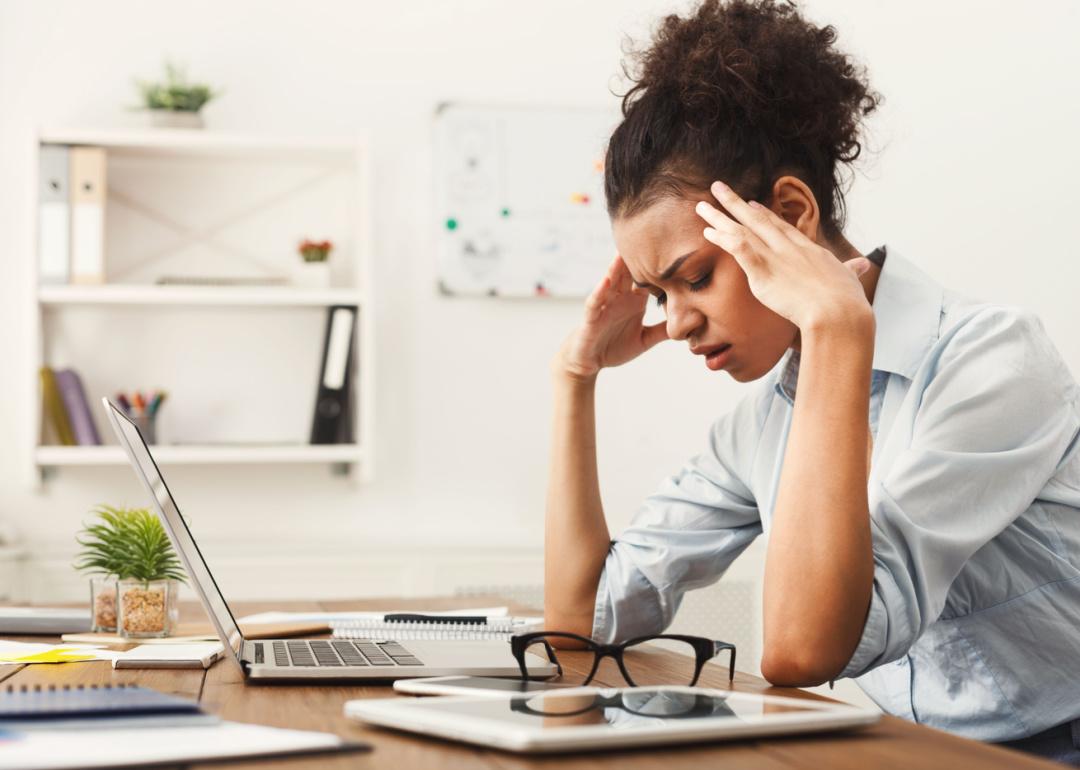 What these 25 types of body aches and pains could mean
Prostock-studio // Shutterstock
What these 25 types of body aches and pains could mean
Nociceptors—commonly known as pain receptors—found throughout the body in bones, blood vessels, muscles, and skin, alert the body to damage and the risk of injury. Nociceptors are essentially nerve endings. The body registers a pain sensation when signals from these endings reach the brain upon detection of injury or risk of injury to the body. The skin alone has around 200 pain receptors per square centimeter (yet only a handful for detecting cold and heat).
Though "pain" and "ache" are commonly used interchangeably, they actually refer to distinct types of discomfort in the body. An ache is a feeling of hurt that is usually linked to a specific part of the body. Aches are generally not very strong and can be easily ignored, though they can linger for a sustained period of time, such as following a strenuous workout. Pain, on the other hand, is stronger and more acute than aches and is very difficult, if not impossible, to ignore. An ache, in this sense, can be thought of as a milder counterpart to pain.
Both types of hurt serve as an alarm, alerting one to underlying conditions, and as a deterrent against endangering oneself by performing activities harmful to the body.
Using a variety of news and scientific sources, Stacker compiled a list of 25 different body aches and pains one could experience and what experiencing each one of the listed aches and pains could mean.