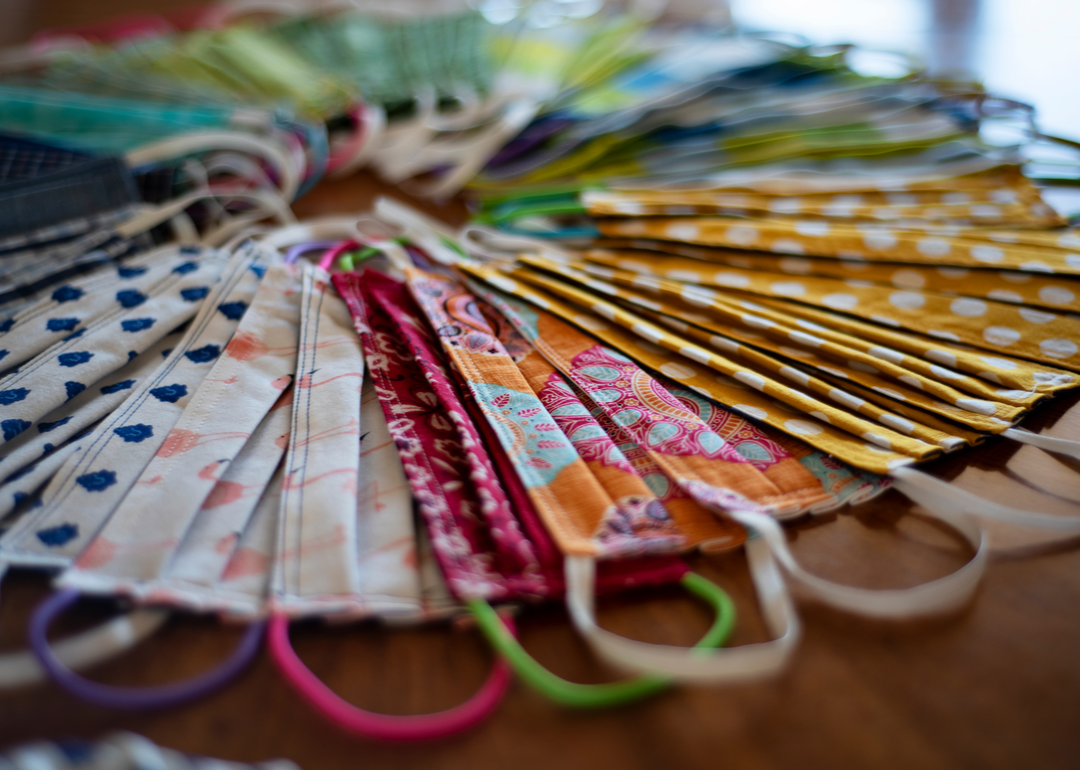 What you need to know about 13 common mask types
What you need to know about 13 common mask types
Every day, we seem to have more scientific data about what type of actions best protect us (and others) from COVID-19. When scientists look at the effectiveness of masks, they consider both the safety of the wearer and those around them. Some of the latest insights are from an August 2020 study by researchers from Duke University's physics department, who looked at the capacity of 14 face coverings and a no-mask control to minimize transmission of respiratory droplets when the wearer was speaking.
The researchers used a simple, low-cost measurement of the effectiveness of different facemask types, and focused primarily on the effectiveness of the testing method, rather than the impact of specific masks in avoiding COVID-19 infection. The study used a proven optical measurement method: an enclosure into which subjects could speak, outfitted with a green laser light that illuminated droplets and a cell phone camera that allowed the team to capture video and count droplets via a simple algorithm.

The tests looked at droplet transmission only when the subject was speaking and not other methods of transmission such as coughing or sneezing. The study had a sample size of only one for all masks, and only four for some of the masks (very uncommon in scientific research), and the team stressed that "inter-subject variations are to be expected, for example due to difference in physiology, mask fit, head position, speech pattern, and such."
More research on this topic is necessary to definitively say which masks are most effective, particularly in the realm of cloth and other types of homemade masks. However, Stacker has found this study to be a useful jumping-off point for discussing 13 common masks and other covering types used by Americans across the country. The masks tested in the Duke University study are organized in this story from least protective to most protective, according to the study's results. Our slideshow excludes the no-mask control from the study.
Continue reading to learn more about the latest research on this topic.
You may also like: Biggest sources of stress for today's adults