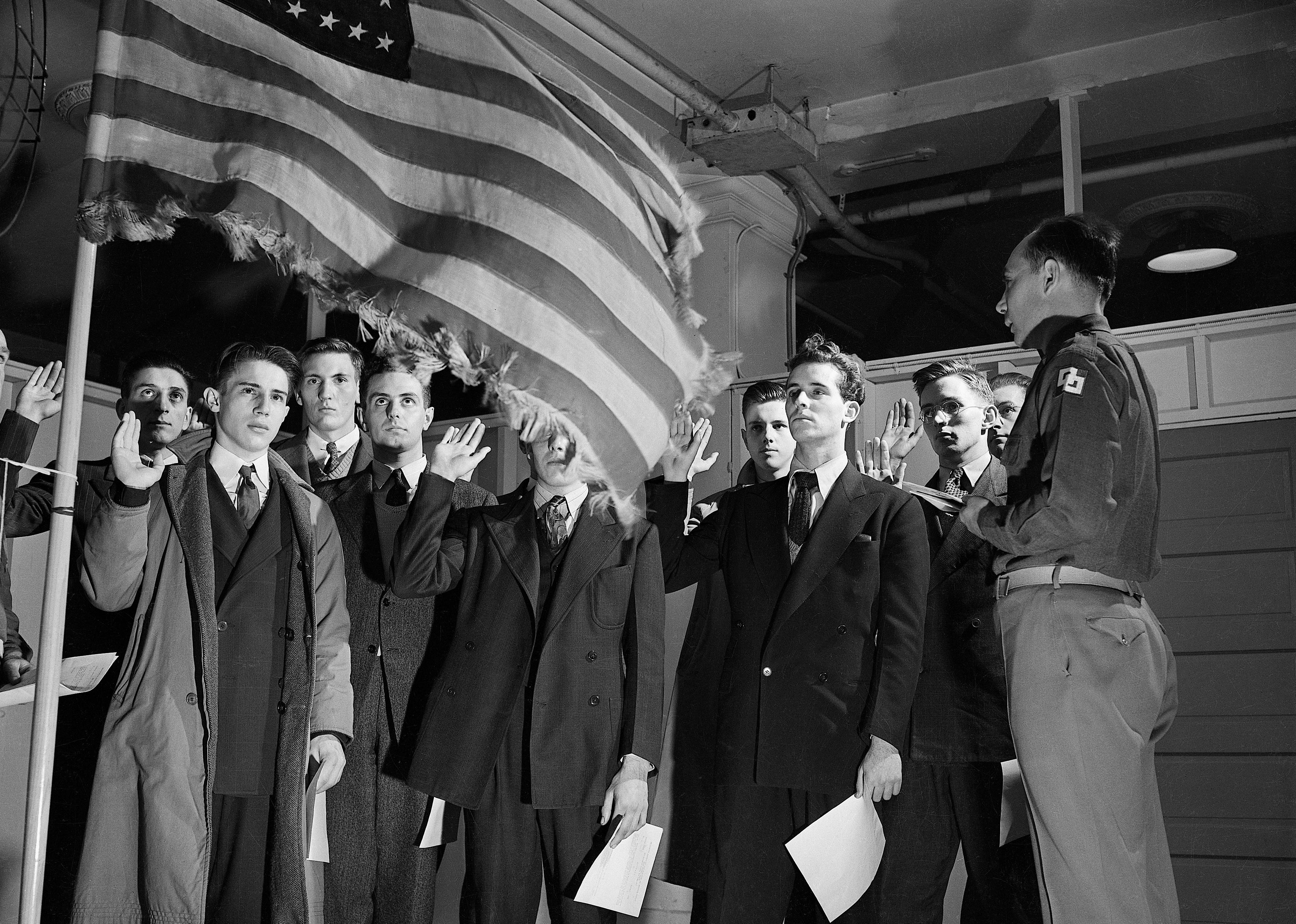 A brief history of the US draft
A brief history of the US draft
On April 14, Russian President Vladimir Putin signed a draft law designed to curb dodgers of the conscription he ordered in September 2022 to boost his offensive strategy against Ukraine. That first conscription, instated just a few months into Russia's military invasion of Ukraine, resulted in massive protests in several cities, where hundreds of people were arrested. At the same time, thousands fled the country to avoid induction.
With this new draft law, the Kremlin is resorting to electronic notifications, such as direct emails and public service webpages, to let eligible people know they have been called up for compulsory military duty. Notifications are binding as soon as they are sent. Refusal can result in dire consequences, from denied access to bank accounts to as much as a decade in prison.
It has been more than 50 years since the United States resorted to the controversial state-mandated enlistment of citizens for military training and service, and yet the draft remains alive in public memory, as do the protests against it, the escapes to Canada and Mexico, and the demonstrations of public refusal in the form of the burning of draft cards.
From the Revolutionary War to the current state of the Selective Service System, conscription has always sparked animosity among the American population, even as military service remains a steadfast and popular option for young people. The Department of Defense's latest demographic report states that there are over 1.3 million active-duty military personnel. It is the world's third-largest active-duty military, behind China and India. Current service members now enlist voluntarily, as vowed 50 years ago by then-Secretary of Defense Melvin R. Laird, during the signing of the Paris Peace Accords: "I wish to inform you that the armed forces henceforth will depend exclusively on volunteer soldiers, sailors, airmen, and Marines."
Stacker compiled information on the history of conscription in the U.S. from government reports, academic archives, legislative files, and media sources to recall how draftees were summoned to serve in the military during the nation's most critical affairs and throughout periods of subsequent peace.