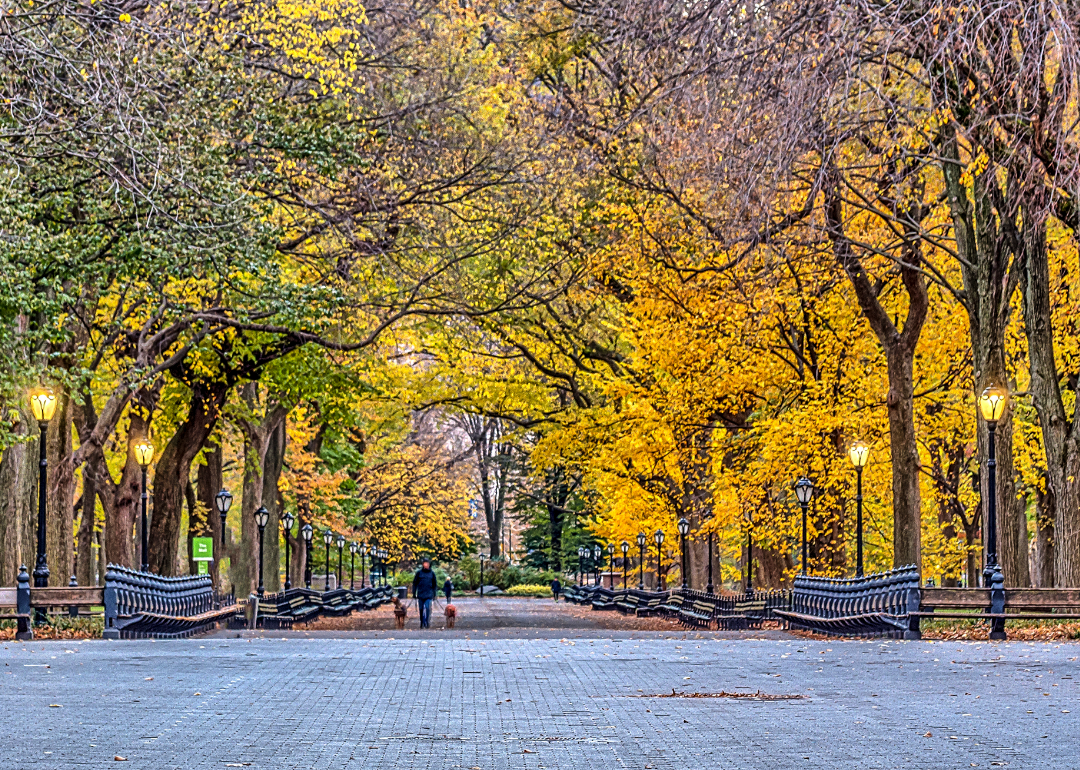 Major cities with the most accessible public parks
Major cities with the most accessible public parks
Parks play a pivotal role in the health and well-being of city dwellers. There's evidence that green spaces help create safer neighborhoods, stimulate community engagement, help children learn, promote exercise, and even bring economic prosperity to a neighborhood.
However, parks can only provide these benefits if they're accessible to the people who they were designed to serve. National data from the Trust for Public Land shows that on average, only 55% of people in any given city live within a 10-minute walk of a park, and around 100 million people don't have easy access to a green space. Part of the problem is that by and large, only a small share of land in cities is typically set aside for these natural escapes. The median share of city land devoted to parks and recreation is just 15%, according to the Trust.
Depending on where you live, you may have an abundance of parks to choose from—Washington D.C., for example, has more than 600 parks within its city limits. Or you may need to drive pretty far to reach a green space, like in North Carolina's Charlotte/Mecklenburg County, where just 37% of residents have a park within a 10-minute walk from their homes.
To learn more about park access in urban zones across the U.S., The Trust for Public Land's ParkScore rates America's 100 biggest cities on four key metrics: park access, park acreage (or size), park investment through public and nonprofit spending, and park amenities. You can read more about ParkScore's methodology here. For this story, Stacker pulled each city's four key park ratings for 2020 (released in May 2020), as well as the city's share of residents who live near a park, the share of city land used for parks and recreation, and the total parks in the city. All ratings are based on a score of 100. Please note that three large cities are not included in this story because they were not ranked by ParkScore: Fort Wayne, Indiana; Indianapolis, Indiana; and Gilbert, Arizona. To learn more about the most popular parks in each city, we also consulted local tourism boards and travel media outlets like TripSavvy, the Culture Trip, Time Out, and U.S. News & World Report.
Wondering how your city's green spaces compare with other urban areas? Click through to see the rankings of major cities with the most accessible public parks.
You may also like: Iconic products released the year you were born