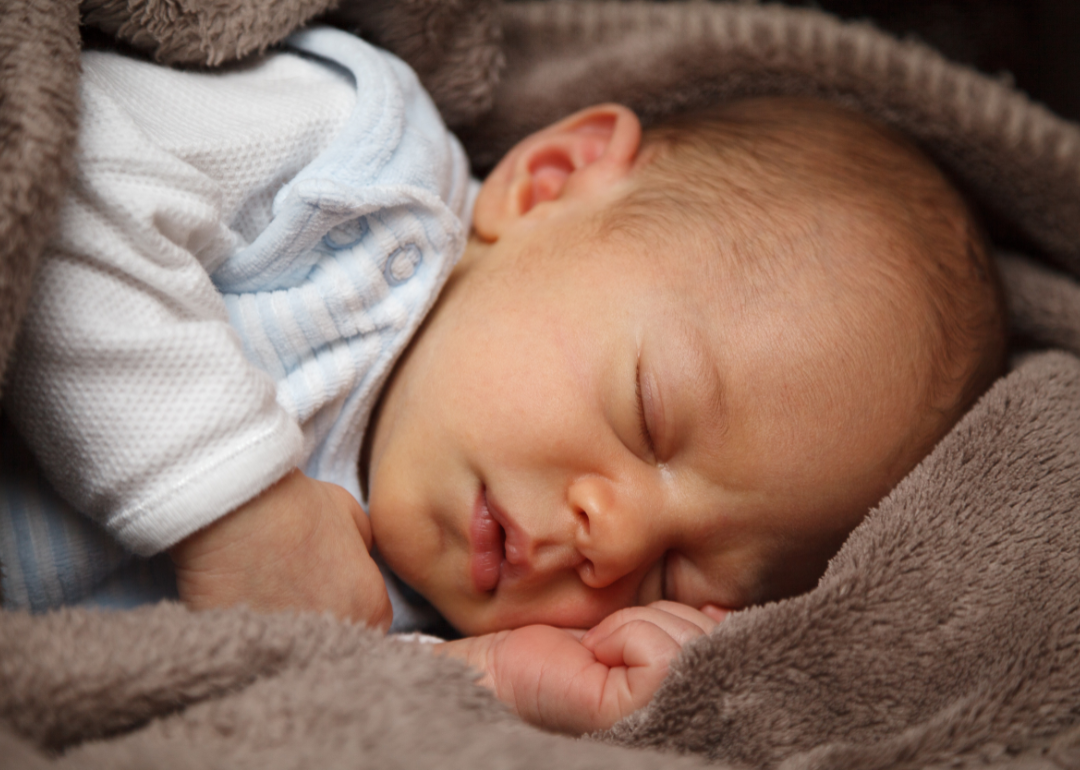 Most popular short and sweet baby names
Most popular short and sweet baby names
There's something to be said about keeping it short and sweet, especially when naming a baby. Less can be more, with some classic names like Ann or new-age monikers like Dream. For those seeking names that ring short and sweet, Stacker reviewed 2019 data from the Social Security Administration (the most-recent baby names data available, released in September 2020) to identify the 100 most popular one-syllable names for each gender. And we came up with some interesting titles in our research.
Take, for example, Reign. Rather than being used in its sovereign terms, it is now the name of rapper Lil' Kim's daughter, Royal Reign. Then there is Rain. While it sounds the same, it's actually just a personification of the weather pattern, unlike its homonym sister. Farther out names, including Kade, Jett, Kai, Starr, Rhett, and King, make names referencing Christian virtues, like Faith and Hope.
While some short and sweet baby names are more common than others, none of the names on Stacker's list have been banned. According to The Huffington Post, Lucifer was shot down several times in Germany and New Zealand, and French officials denied a couple who wanted to name their baby Nutella. Other names barred worldwide include Ikea, RoboCop, Pluto, and Babar. If those monikers were not out-of-the-box enough, a Welsh mother was kept from naming her daughter Cyanide, while a Turkish couple was told they could not name their child Osama Bin Laden.
Along with the most popular one-syllable names, from Ann, with or without the letter e, to Zane, with or without the letter y, Stacker has published an extensive list of the most popular baby names in America, and the most popular baby names for millennials. Read on to find out the most popular short and sweet baby names, where they came from, and some famous names associated with them.