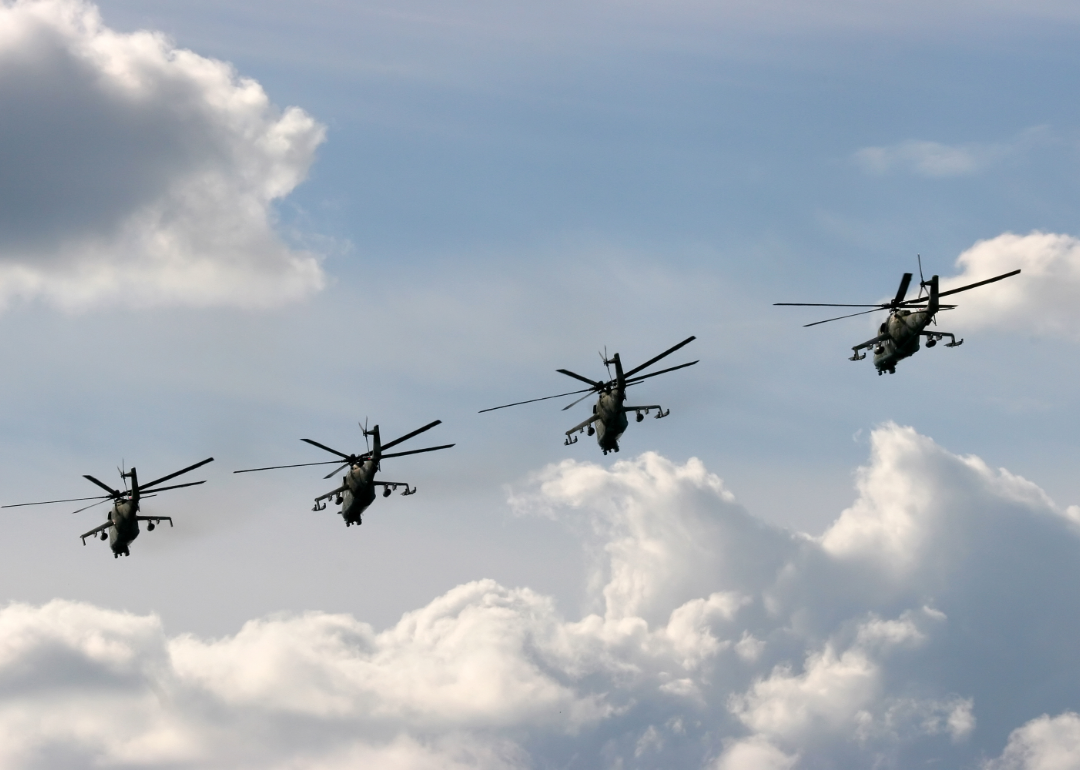 50 insights into the US military-industrial complex
50 insights into the US military-industrial complex
The phrase "military-industrial complex" invokes images of secret collaborations between powerful corporatized weapons dealers and shadowy government agencies. In a lot of cases, those images aren't that far off. The United States Armed Forces could not be the most effective fighting force in world history without the private defense contractors that fill its orders and meet its needs. In fact, without private contractors, the U.S. military—and much of the government in general—would cease to function.
A significant amount of government work once done by public employees has been contracted out to private companies that promise to do it better and cheaper. Between 1996 to 2017, the number of government-employed contractors rose from 3 million to 4.1 million. The largest government contractor is Lockheed Martin Corp., a purveyor of defense, aerospace, security, and advanced tech, to the tune of about $48.3 billion in obligations. In this way, one could argue that American defense and homeland security represent the ultimate gig economies.
The arrival of the 21st century and the War on Terror witnessed a mass-expansion of private military contracts. The Department of Defense, the Department of Homeland Security, and other giant agencies began farming out every task imaginable to freelancers, from administrative tasks to highly classified, mission-critical work.
The U.S. military relied on private industry long before anyone had ever heard the term military-industrial complex (MIC). The second half of the 20th century, however, saw the rise of a new kind of arms dealer and a completely different arrangement between the military and its private vendors. Today, the lines between government and contractor are increasingly blurred. Former defense contractors and lobbyists routinely land high-ranking government defense jobs. Soldiers and special forces operatives find lucrative second careers in private defense and security firms. Intelligence and law enforcement agencies are populated with former military personnel who often transfer over to private-sector defense work. As much as these overlaps sowing public distrust and suspicion, so too has America's military-industrial complex remained shrouded in misinformation and mythology.
Using a variety of sources including government data, historical records, and news reports, Stacker developed a list of 50 insights that will separate fact from fiction as it applies to the enormous, powerful, and ever-growing American military-industrial complex.
You may also like: Oldest national parks in America