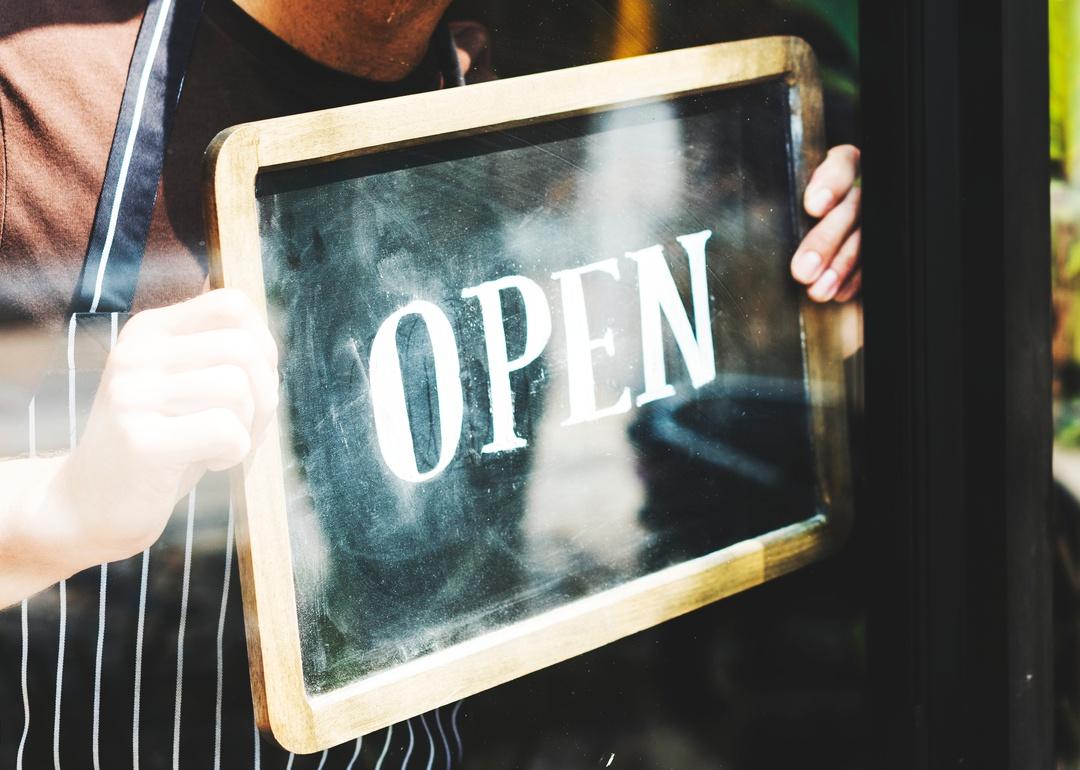 States with the most new businesses in 2020
Rawpixel.com // Shutterstock
States with the most new businesses in 2020
Every business starts as a small business. It's that perseverance of the "American Dream" and those childhood plans of success that keep the U.S. economy humming and the nation producing the entrepreneurs of tomorrow.
Recessions are hard on all businesses, but an increase in business formations is often seen during and after one. New ideas are born and old ideas are taken off the proverbial back burner in an economic downturn.
Today, it's easier than ever to create a website and start a new venture in a matter of hours. Online search analysis points to new business trends over the past year that include home improvement, pets, beauty, fitness, gaming, and more.
Another expanding industry has been new home construction. Five states lead the pack when comparing the number of houses per 10K people: Idaho, Utah, Colorado, Florida, and Texas. Large metro leaders include Austin, Texas; Nashville, Tennessee; and Raleigh, North Carolina.
Through tax incentives, grant programs, and small business assistance programs throughout the country, state governments illustrate that they welcome new and relocating businesses. Businesses—both big and small—are good for every state's economy, its citizens, and everyday living.
In recent years, efforts have been focused on economic development zones and bringing businesses into rural areas that need jobs, an economic boost, basic essentials, and a stronger sense of community.
In order to determine the states with the most new businesses in 2020, Stacker analyzed business formation data released by the U.S. Census Bureau on Oct. 11, 2020. Data is updated weekly. States are ranked by the number of new small businesses in 2020 per 1,000 people. The Census Bureau defines high-propensity as "business applications that have a high propensity of turning into businesses with payroll." Businesses with planned wages are defined as "high-propensity business applications that indicate a first wages‐paid date on the IRS Form."
The Tax Foundation's State Business Tax Climate Index was referenced to identify additional tax reasons that may have led to the growth or decline of new business in states across the country in 2020. The Index reports that businesses benefit in states such as Wyoming, Nevada, and South Dakota, where there is no corporate or individual income tax. Similarly, Alaska has no state-level sales tax and no individual income tax, while Florida has no individual income tax. Additional states with no sales tax, according to The Tax Foundation, include New Hampshire, Montana, and Oregon. On the flip side of the coin, states such as New Jersey are harder for new business owners; the state has some of the highest property taxes, and the second-highest corporate income tax rate in the United States.
You may also like: Stock market history from the year you were born