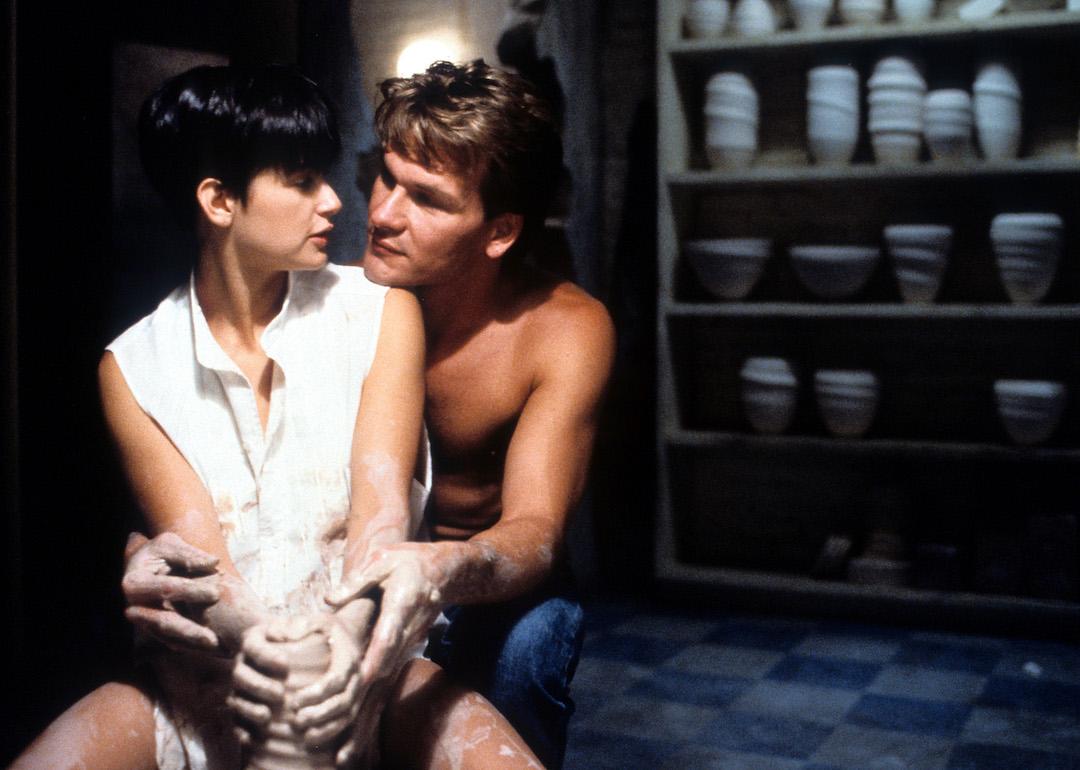 100 greatest movie songs from 100 years of film
Paramount // Getty Images
100 greatest movie songs from 100 years of film
While visuals are a huge part of what ultimately defines movies, it is the combination of imagery and sound that completes the full cinematic experience. Even before the advent of "talking pictures" in the late 1920s, musical scores accompanied films in one way or another, whether it was through live accompaniment from a performer or a synchronized gramophone record system.
With a long, grand history spanning more than a century, Stacker compiled the 100 greatest movie songs using data from the American Film Industry's 100 Years Project. The survey, which occurred in 2004 (hence no recent tunes like "Let It Go" from "Frozen"), asked a selection of jurors from across the movie industry to evaluate music and lyrics "featured in an American film that set a tone or mood, define character, advance plot and/or express the film's themes in a manner that elevates the moving image art form." The cultural impact and legacy involving the song were also important criteria in the selection process.
As the film industry became more mainstream and commercialized, the use of popular songs and music generally increased. Now, soundtracks and scores are an integral part of the moviegoing experience. Sometimes, filmmakers and producers are hoping to capture a zeitgeist by tying a film's release to a popular hit. Older songs might be chosen to invoke a certain period of time.
More often, blockbuster films will feature original songs. These songs may be inspired by the content and the tone of the film and occur in a non-diegetic way, such as during a montage sequence or in the credits. Other times, the song can be performed by the characters of the film diegetically. Regardless, a successful music scene has the potential to become iconic, and with it, the song itself.
Some filmmakers view the curated soundtrack as important as the film itself; for example, writer-director Quentin Tarantino often incorporates favorite songs from his vast music collection into scenes in his movies. Other examples include James Gunn's "Guardians of the Galaxy," which had an "Awesome Mix Vol. 1" that carried important meaning for the main character in the plot of the film, while also hitting the top of the charts in real life.
Keep reading to discover some of the most important songs that stuck with audiences long after the credits rolled.
You may also like: 100 best documentaries of all time