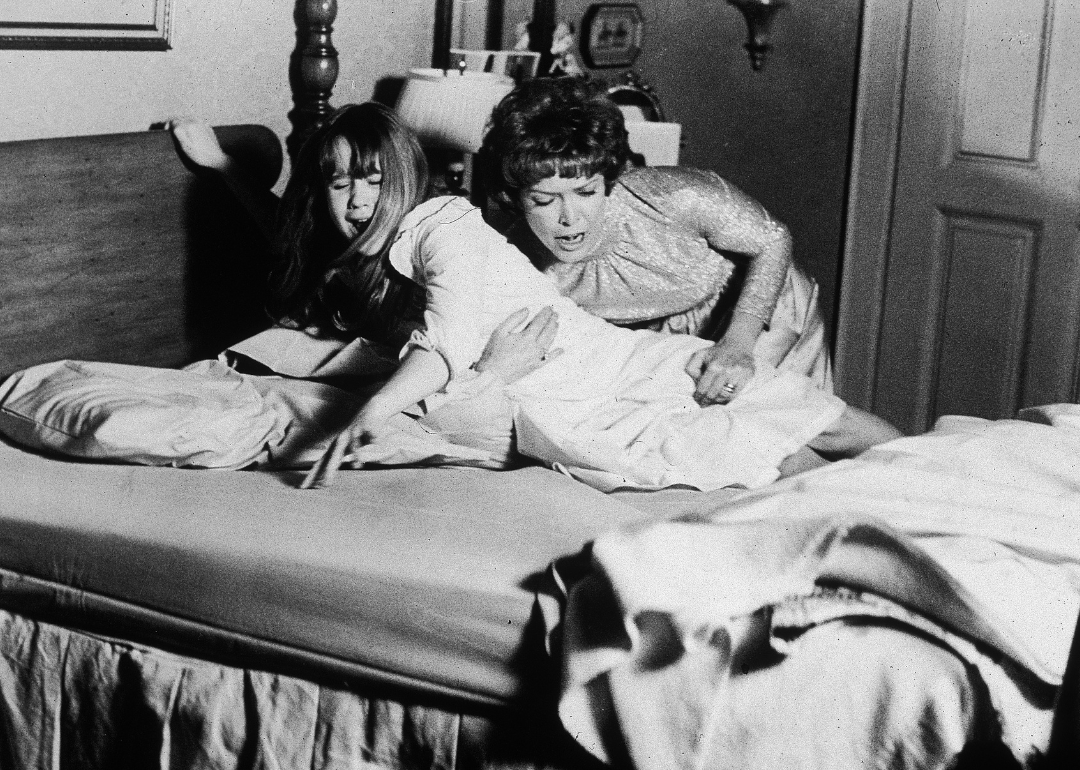 20 of the most controversial horror films
Warner Bros. Pictures // Getty Images
20 of the most controversial horror films
Art often stirs up controversy, especially when dealing with delicate subject matters such as religion, sexuality, and violence. Some might say the best art provokes its audience, although one could also argue that mere provocation without substance means nothing (as is often the discussion surrounding the infamous "The Human Centipede" trilogy).
As time has gone on, the boundaries of audience tolerance and good taste have shifted and been tested, which is particularly apparent in the horror genre. Already aimed to cause the viewer a certain level of distress, many directors have pushed horror movies to the far reaches of human discomfort. Why? Perhaps because it's simply the story the filmmaker wants to tell; perhaps it's an attempt to convey a certain message; or perhaps it's because, well, they can.
Some films—like "Cannibal Holocaust," "Martyrs," and "Salò, or the 120 Days of Sodom"—seem to go even beyond the beyond, which can not only spur backlash but place them squarely in the purgatory of ratings disputes or even outright bannings, as determined by different country's ratings boards. Ratings contribute to a film's distribution, and an extremely restrictive rating, such as NC-17, can cause a movie to be severely limited in certain markets.
For this list, Stacker explored some of the most contentious horror movies ever made, sourced from a variety of film reviews, news articles, and retrospectives. Some older entries on this list might seem quite tame by today's standards (like 1973's "The Exorcist" or 1981's "The Evil Dead") while there are others we wouldn't even suggest readers go and watch. (However, if you do decide to, don't say we didn't warn you.)
Without further ado, here are 20 of the most controversial horror movies of all time.