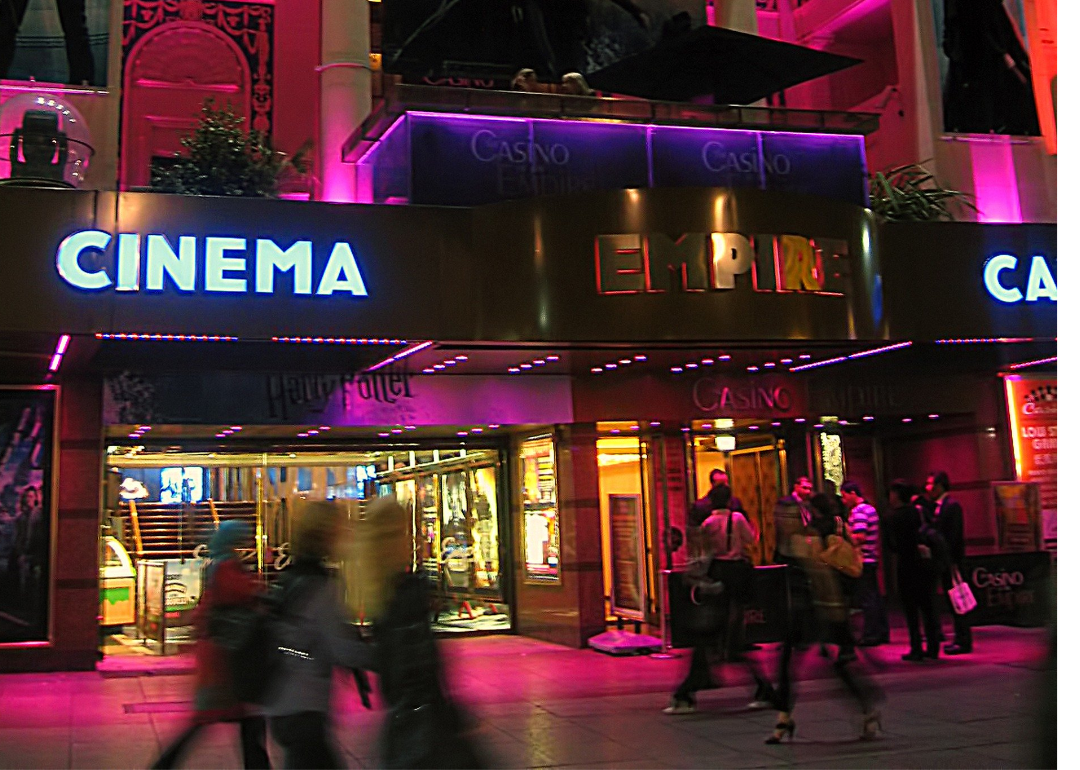 2017 comedy films ranked from worst to first
Comedy films from 2017 ranked from worst to first
2017 was no doubt a great year for comedy, so with January 1st quickly approaching it's only fair to take a look back at what the genre gave us this year.
At the box office, animated comedies have raked it in, with "Despicable Me 3" ($254.8 million), "The LEGO Batman Movie" ($175.8 million), and "The Boss Baby" ($174.9 million) all ranking among the year's 10 highest-grossing films as of August 29. Those films will likely soon be joined by Pixar's "Coco," which has already grossed $43.1 million internationally and hits U.S. theaters on November 22nd.
To help definitively rank this year's best comedies, we created the Stacker Score, a 1 to 100 index that analyzes a film's IMDb rating, Metacritic Metascore, and Rotten Tomatoes Tomatometer to create a blend of user and critic reviews. Our list focuses on comedy films that received grades from all three aforementioned sources and had at least 1,000 IMDb votes. A total of 52 movies made the cut – read on to see our rankings for this year's top funny films.
#51: The Emoji Movie
Stacker Score: 18.25
IMBD Rating: 2.6
Metascore: 12
Tomatometer: 9%
Director Tony Leondis takes us inside the world of emojis along with a star-laden cast of voices including T.J. Miller, James Corden, Anna Farris, and Maya Rudolph. Miller's Gene is born a "meh" emoji, but struggles with his penchant for multiple expressions and ultimately must find out what it means to be normal. Despite its improbable box office success - $215.7 million worldwide gross on a $50 million budget - "The Emoji Movie" was panned by critics like RogerEbert.com's Peter Sobczynski who said the it "may be as depressing of a film experience as anything to come out this year."
#50: Tyler Perry's Boo 2! A Madea Halloween
Stacker Score: 21.50
IMBD Rating: 3.1
Metascore: 17
Tomatometer: 7%
Madea is back to her old tricks (and treats) in Tyler Perry's horror-comedy set in a haunted campground. Madea film veterans Cassi Davis (Bam) and Patrice Lovely (Hattie) join Perry's Madea in a struggle against a motley crew of ghouls, monsters, and other villains. The Austin Chronicle's Steve Davis called it a movie in which "The laughs are few and far between," but despite its shortcomings, the film was a box office hit – it grossed $46.7 million on just a $25 million budget.
#49: The Layover
Stacker Score: 27.25
IMBD Rating: 4.7
Metascore: 15
Tomatometer: 0%
William H. Macy's second foray into directing stars Kate Upton and Alexandra Daddario tussling over Matt Barr in a classic love triangle setup. When the hunky Ryan (Barr) sits between Kate (Daddario) and Meg (Upton) on an airplane, the two begin a flirtatious competition that stretches the bounds of their friendship. Critics cited the film's predictability, mediocre casting, and borderline insulting depiction of female friendship as significant defects. 
#48: The Nut Job 2: Nutty by Nature
Stacker Score: 34.50
IMBD Rating: 4.6
Metascore: 36
Tomatometer: 10%
This animated sequel largely apes the concept of "Ice Age" in its use of a food-pursuing rodent, Surly Squirrel, voiced by Will Arnett. The movie pits Surly and his friends against the greedy mayor of Oakton in a battle for their wooded home. Co-starring Katherine Heigl, Maya Rudolph, and Bobby Cannavale, the movie went on to gross $58.5 million worldwide, with a budget of $40 million.
#47: Naked
Stacker Score: 35.50
IMBD Rating: 5.3
Metascore: 36
Tomatometer: 0%
This Netflix original stars Marlon Wayans, Regina Hall, and Dennis Haysbert in the tale of Rob (Wayans), who keeps waking up naked in an elevator on his wedding day. Rob must figure out some important things before he can escape this "Groundhog Day" scenario. While not entirely unenjoyable, RobertEbert.com's Brian Tallerico calls it "an extended sketch" that "feels stretched far beyond its potential at 96 minutes."
#46: Diary of a Wimpy Kid: The Long Haul
Stacker Score: 35.75
IMBD Rating: 4.2
Metascore: 39
Tomatometer: 20%
The fourth installment of the "Wimpy Kid" series — based on the best-selling young adult fiction series by Jeff Kinney — came up short of the first three films, according to critics and viewers. There was a ton of turnover from the previous movies, with Jason Drucker taking over the titular role, and Alicia Silverstone and Tom Everett Scott joining him as costars. Despite that, the Wimpy Kid name appears to hold some appeal, as the film has brought in $40.1 million at the box office thus far.
#45: All Nighter
Stacker Score: 37.75
IMBD Rating: 5.7
Metascore: 37
Tomatometer: 0%
Next in our rankings is a film that seems most notable for being a waste of J.K. Simmons's talents. Simmons plays a tough-guy father in the mold of Liam Neeson in "Taken" searching for his daughter, who enlists the help of her ex-boyfriend, played by Emile Hirsch. Katie Walsh of the LA Times said it best in her review of "All Nighter" - "It skates by on the charisma of its stars but evaporates on contact."
#44: The House
Stacker Score: 39.50
IMBD Rating: 5.6
Metascore: 30
Tomatometer: 16%
Despite its comedic heavyweight cast (starring Will Ferrell and Amy Poehler), this movie is far less than the sum of its parts. Ferrell and Poehler start an underground casino in their home to pay for their daughter's college tuition, and, predictably, things get weird. The film has lost money thus far, earning $34.2 million worldwide against its $40 million budget. 
#43: CHIPS
Stacker Score: 41.25
IMBD Rating: 6.0
Metascore: 28
Tomatometer: 17%
This reboot of the 1977-83 TV show of the same name stars Michael Peña, Dax Shepard, and Vincent D'Onofrio. Shepard's "Jon" joins the California Highway Patrol and joins his partner "Ponch" (Peña) on a series of action-packed adventures and double-crosses. The film's limited success — $26.8 million worldwide box office against a $25 million budget — shouldn't be surprising, as the New York Times's Jeannette Catsoulis called the movie "borderline incoherent and unrepentantly lewd."
#42: Snatched
Stacker Score: 41.75
IMBD Rating: 4.3
Metascore: 45
Tomatometer: 36%
"Snatched" puts all of Amy Schumer's shameless comedic charm on display, with Goldie Hawn cast as her uptight mother. The two skate down to Ecuador on vacation, before they get kidnapped and everything hits the fans. Despite a pretty unimaginative plot, the film rode Schumer's brand of carefree humor to a $60.8 million worldwide gross.
#40 (tie): Sandy Wexler
Stacker Score: 43.50
IMBD Rating: 5.1
Metascore: 40
Tomatometer: 32%
The third film in Adam Sandler's eight-film deal with Netflix, "Sandy Wexler" stars Sandler as the titular bumbling talent manager alongside Jennifer Hudson and Kevin James. The central figure is a somewhat unflattering tribute to Sandler's own talent manager, and the entire movie is a trip down memory lane to the early '90s. Sandler is such a brand at this point that it's clear he will retain a loyal fanbase regardless of the views of movie critics. 
#40 (tie): Fun Mom Dinner
Stacker Score: 43.50
IMBD Rating: 4.8
Metascore: 46
Tomatometer: 32%
Aimed at audiences who liked "Bad Moms" and "Bridesmaids," "Fun Mom Dinner" stars Katie Aselton, Toni Collette, and Bridget Everett. The movie doesn't go a lot deeper than the setup — overworked and overstressed moms getting together for a night to cut loose without the kids. While the leading ladies have some chemistry and comedic chops, RogerEbert.com's Christy Lemire writes that "These are indeed moms, and they do have dinner, but the "fun" part is in short supply."
#39: Fist Fight
Stacker Score: 43.75
IMBD Rating: 5.6
Metascore: 37
Tomatometer: 26%
A running theme for low-ranked comedies seems to be throwing two talented people — Ice Cube and Charlie Day in this case — into an absurdly simple premise. Cube and Day are public school teachers trying to work through a hectic final day of school, when Day rats out his colleague, setting the stage for the big fight. While "Fist Fight" was not beloved, critics concede it has some entertainment value, which helped it on its way to a $41.1 million worldwide gross. 
#38: Table 19
Stacker Score: 45.25
IMBD Rating: 5.8
Metascore: 40
Tomatometer: 25%
This tale of awkward wedding shenanigans is based on a story by the Duplass brothers and stars Anna Kendrick, Craig Robinson, and Lisa Kudrow. Kendrick plays Eloise McGarry, the former maid of honor who finds herself at the dreaded table 19 after being relieved of her duties. Supporting roles played by June Squibb and Stephen Merchant add laughs to a film that is more watchable than good (evidenced by its paltry $5 million worldwide box office). 
#37: Home Again
Stacker Score: 46.50
IMBD Rating: 5.7
Metascore: 41
Tomatometer: 31%
Audiences and critics alike were lukewarm on "Home Again," a film that casts Reese Witherspoon as a newly separated mother who takes on three young male tenants played by Nat Wolff, Pico Alexander, and Jon Rudnitsky. Susan Wloszczyna of RogerEbert.com characterized the movie as "a cream-puffy Hollywood rom-com fantasy involving coddled well-off people." Luckily for the creators, the film had a small production budget of $12 million because it wasn't exactly a cash cow at $27 million worldwide gross.
#36: Smurfs: The Lost Village
Stacker Score: 49.00
IMBD Rating: 5.9
Metascore: 40
Tomatometer: 38%
Kelly Asbury directed this latest foray into the world of the Smurfs, which explores their origin in this fully animated adventure. An entertaining cast of voices is headed by Demi Lovato, Rainn Wilson, and Joe Manganiello, with the inimitable Mandy Patinkin checking in as Papa Smurf. The film made a killing worldwide, earning $197.2 million box office (77% international), against a $60 million production budget.
#35: Rough Night
Stacker Score: 50.25
IMBD Rating: 5.2
Metascore: 51
Tomatometer: 46%
By all rights, a film with an ensemble cast of this many hilarious women — Kate McKinnon, Ilana Glazer, and Jillian Bell — should have been better. The film relies on the same tropes of "Fun Mom Dinner" on its way to a $47.3 million box office, as the girl squad ventures to Miami on a bachelorette outing to fete the soon-to-be-wed Scarlett Johansson. As Manohla Dargis of the New York Times eloquently summarizes, "Here, partying hard is meant as a stand-in for equality, which is mighty low stakes on which to build a gender-flipping comedy."
#34: How to Be a Latin Lover
Stacker Score: 52.50
IMBD Rating: 5.9
Metascore: 54
Tomatometer: 38%
Ken Marino's feature film directing debut stars Eugenio Derbez, Salma Hayek, and Raphael Alejandro. Derbez portrays a recently-dumped gold-digger named Maximo trying to find his way, now living with his estranged sister. The film has pulled down $61.9 million worldwide, with almost half that gross coming internationally.
#33: A Dog's Purpose
Stacker Score: 52.75
IMBD Rating: 6.8
Metascore: 43
Tomatometer: 32%
Centered on the many reincarnated lives of a dog voiced by Josh Gad, this movie goes for emotion but lands on corniness and clichés. Also starring Dennis Quaid (of course) and Peggy Lipton, the film drew protests from PETA, but the New York Times' Neil Genzlinger explained that the best reason not to see "A Dog's Purpose" is because it is "...clumsily manipulative dreck." Despite some bad reviews and middling audience ratings, the film has gone on to gross $196.2 million worldwide despite a production budget of just $22 million.
#31 (tie): My Little Pony: The Movie
Stacker Score: 53.00
IMBD Rating: 6.4
Metascore: 39
Tomatometer: 45%
Tapping into the My Little Pony craze, this movie was able to land some top voice talent in Emily Blunt, Kristin Chenoweth, and Liev Schreiber. Children and bronies alike turned out to see the movie, spending $50.3 million at the box office. This first feature-length installation in the franchise sends the ponies on a quest to save their homeland.
#31 (tie): The Last Word
Stacker Score: 53.00
IMBD Rating: 6.6
Metascore: 40
Tomatometer: 40%
"The Last Word" is the story of an unlikely friendship between a domineering former businesswoman (Shirley MacLaine) and a young journalist (Amanda Seyfried). It had a very short theatrical run (less than three months) that saw it make just $1.8 million in the U.S. The film introduces the young AnnJewel Lee Dixon in her first film role.
#30: Wilson
Stacker Score: 53.25
IMBD Rating: 5.8
Metascore: 49
Tomatometer: 48%
"Wilson," starring Woody Harrelson, Sandy Oian-Thomas, and Shaun Brown, largely flew under the radar in 2017. It tells the tale of a neurotic, no-filter man on a journey to reunite with his estranged wife (Laura Dern) and meet his teenage daughter. It never really got off the ground, sticking in theaters for just four weeks and earning $0.7 million at the box office.
#28 (tie): The LEGO Ninjago Movie
Stacker Score: 57.50
IMBD Rating: 6.1
Metascore: 55
Tomatometer: 53%
We might just have reached peak toy-movie franchising, with studios turning out "My Little Pony: The Movie" and two separate LEGO movies in one calendar year. Whew. This installment got a lukewarm reception, despite featuring top acting talents like Jackie Chan, Dave Franco, Fred Armisen, and Abbi Jacobson. The film, which has earned $121.6 million, follows a group of six young ninjas out to defend their island of Ninjago.
#28 (tie): The Boss Baby
Stacker Score: 57.50
IMBD Rating: 6.4
Metascore: 50
Tomatometer: 52%
I bet 1990s Alec Baldwin would express some surprise if you told him he'd be voicing an animated character called Boss Baby in 2017. Baldwin is joined by Steve Buscemi (yes, really) and Jimmy Kimmel in this silly romp that sees Boss Baby join forces with his brother Tim (voiced by Tobey Maguire and Miles Bakshi) to oppose the evil intent of the CEO of Puppy Co. As further proof of animated comedies' dominance at the box office this year, "Boss Baby" has grossed $498.9 million worldwide in eight months. Yes, that's half a billion.
#26 (tie): War Machine
Stacker Score: 57.75
IMBD Rating: 6.1
Metascore: 56
Tomatometer: 53%
Brad Pitt and war movies just seem to go well together, but this time around it's a farcical look at the military bureaucracy as Pitt's "General McMahon" leads the rebuilding operation in Afghanistan. Based on the novel "The Operators" by Michael Hastings, the film also stars Anthony Hayes and John Magaro.
#26 (tie): Going in Style
Stacker Score: 57.75
IMBD Rating: 6.6
Metascore: 50
Tomatometer: 49%
Zach Braff is behind the camera for this comedic revenge caper that stars Morgan Freeman, Michael Caine, and Alan Arkin. It's a reboot of the 1979 film by the same name and features appearances by Christopher Lloyd and Matt Dillon. "Going In Style" made hay at the box office, grossing $84.9 million worldwide against a modest $25 million production budget.
#25: Despicable Me 3
Stacker Score: 58.75
IMBD Rating: 6.3
Metascore: 49
Tomatometer: 60%
Gru and the Minions are back at it, this time bringing Gru's brother Dru into the mix for a heist that will help Gru with his burgeoning identity crisis. The film features some marvelous acting talent backing its slapstick cast of characters, including Kristen Wiig, Trey Parker, Julie Andrews, Steve Coogan, and Jenny Slate. Promise not to drop your Shrink Ray when you read how much "Despicable Me 3" earned: $1.03 billion, with a B, worldwide.
#24: Take Me
Stacker Score: 61.00
IMBD Rating: 6.0
Metascore: 56
Tomatometer: 68%
"Take Me" is "A screwball comedy with a black-hearted center" quips Sheila O'Malley of RogerEbert.com. Character actor Pat Healy's directorial debut stars Healy as Ray Moody, an entrepreneur running a bizarre "simulated abduction" service, and also features Taylor Schilling and Alycia Delmore. Critics were generally positive on the film, but it spent just one weekend in two theaters, grossing just $2,583 at the box office.
#23: 68 Kill
Stacker Score: 64.25
IMBD Rating: 6.0
Metascore: 56
Tomatometer: 81%
"68 Kill" is a crime thriller starring Matthew Gray Gubler, AnnaLynne McCord, and Alisha Boe that pushes against the boundaries of the comedy genre. It starts with $68,000 in stolen cash and only gets crazier, as an avalanche of pulpy violence assaults the viewer. Variety's Dennis Harvey puts it best, saying that "viewers and programmers with a taste for midnight-movie outrageousness will cotton to its mix of sleaze, quease and bad-taste absurdism."
#22: Downsizing
Stacker Score: 65.25
IMBD Rating: 6.1
Metascore: 74
Tomatometer: 65%
Matt Damon, Christoph Waltz, and Hong Chau star in this quirky film about Paul Safranek (Damon) shrinking himself down to four inches tall in order to live a luxurious yet sustainable life. Brian Tallerico of RogerEbert.com praises the concept, but pans the execution, calling the movie "Damon's least interesting performance in a very long time." The film, which is set to open in theaters December 22, also features appearances by Kristen Wiig, Jason Sudeikis, Laura Dern, and James Van Der Beek.
#21: The Little Hours
Stacker Score: 66.00
IMBD Rating: 5.9
Metascore: 69
Tomatometer: 77%
This raunchy farce set in the Middle Ages stars Dave Franco as a servant on the run, who hides at a convent pretending to be a deaf-mute. The nuns — played by Alison Brie, Aubrey Plaza, Kate Micucci, and others — find Franco's "Massetto" irresistible, leading to the great temptation to break their vows. "The Little Hours" enjoyed moderate box office success, to the tune of $1.6 million gross.
#20: Cars 3
Stacker Score: 66.75
IMBD Rating: 7.0
Metascore: 59
Tomatometer: 68%
While the $382.8 million "Cars 3" grossed doesn't measure up to the billion "Despicable Me 3" brought in, it still has to be considered a relative success. The franchise has blown up, and this installation, starring Owen Wilson, Cristela Alonzo, and Chris Cooper, depicts an aging Lightning McQueen fighting for his career against a new generation of fast cars. David Fear of Rolling Stone calls "Cars 3" "the first ["Cars" movie] to genuinely deserve having the Pixar name attached to it."
#19: Beatriz at Dinner
Stacker Score: 67.00
IMBD Rating: 6.2
Metascore: 68
Tomatometer: 76%
Salma Hayek's "Beatriz," a holistic medicine practitioner, finds herself at the dinner party of one of her wealthy clients, and madness ensues. The film also stars John Lithgow and Connie Britton and grossed $7.1 million domestically, ranking second of all movies shown at Sundance 2017.
#18: The Hero
Stacker Score: 67.50
IMBD Rating: 6.6
Metascore: 61
Tomatometer: 77%
In "The Hero," Sam Elliott, joined by co-stars Laura Prepon and Nick Offerman, plays an aging movie star coming to grips with the sum total of his life. The film, which earned $4.1 million, was a New York Times critic's pick.
#17: Captain Underpants: The First Epic Movie
Stacker Score: 70.00
IMBD Rating: 6.2
Metascore: 69
Tomatometer: 87%
What started as a children's novel series by Dav Pilkey has now made the big screen, in a film starring Kevin Hart, Thomas Middleditch, and Ed Helms. Two fourth grade boys hypnotize their principal into becoming an absurd superhero named Captain Underpants. The film continues the commercial success of animated comedies, as it has brought in $124.2 million worldwide.
#16: The Lovers
Stacker Score: 70.50
IMBD Rating: 6.1
Metascore: 76
Tomatometer: 84%
"The Lovers," tells the tale of an aging couple who in spite of their own secret affairs, rediscover a spark of romance for each other. Directed by Azazel Jacobs, the film stars Debra Winger, Tracy Letts, and Aidan Gillen and grossed $2.2 million during a limited summertime theatrical run.
#15: Band Aid
Stacker Score: 71.50
IMBD Rating: 6.7
Metascore: 67
Tomatometer: 85%
From IFC Films comes a story of a couple falling out of love, whose only path back to a happy marriage is by starting a band. The film stars Zoe Lister-Jones, Adam Pally, and Fred Armisen. As Danielle White of The Austin Chronicle explains, "'Band Aid' accurately depicts the integration of sweetness and trauma that often comes with romantic attachments." It grossed just $0.2 million in theaters.
#14: Brad's Status
Stacker Score: 71.75
IMBD Rating: 6.7
Metascore: 72
Tomatometer: 81%
Ben Stiller, Austin Abrams, and Jenna Fischer star in this somewhat-mopey comedy about a father taking his son on a tour of East Coast colleges. The movie features appearances from Jemaine Clement, Luke Wilson, and Michael Sheen, and pulled in $3.3 million at the box office.
#13: Girls Trip
Stacker Score: 72.00
IMBD Rating: 6.4
Metascore: 71
Tomatometer: 89%
Another entry in the "women behaving badly" sub-genre, "Girls Trip" gets it right. Regina Hall, Queen Latifah, Jada Pinkett Smith, and Tiffany Haddish star in a story of four friends on a trip to New Orleans to rekindle their friendship. The movie crushed at the box office, tallying $137 million worldwide. 
#11 (tie): Win It All
Stacker Score: 73.25
IMBD Rating: 6.3
Metascore: 78
Tomatometer: 89%
Earning a 78 from Metacritic is no small feat, but this comedy did with its story of gambling, crime, and friendship. Jake Johnson stars as a man trying to win back cash that he took from a duffel bag entrusted to him. The film features appearances by some fantastic character actors like Keegan-Michael Key and Joe Lo Truglio.
#11 (tie): Ingrid Goes West
Stacker Score: 73.25
IMBD Rating: 6.8
Metascore: 71
Tomatometer: 86%
This hilariously creepy movie hits close to home, as it depicts a social media-obsessed woman (played by Aubrey Plaza) hell-bent on befriending her Instagram girl crush. Elizabeth Olsen is delightfully detached as the Instagramming Taylor Sloane and O'Shea Jackson, Jr. is uproariously funny as a Batman-obsessed wannabe screenwriter. The movie grossed just over $3 million in the U.S.
#10: Battle of the Sexes
Stacker Score: 74.00
IMBD Rating: 6.9
Metascore: 73
Tomatometer: 85%
Depicting the famous 1973 tennis match between Billie Jean King and Bobby Riggs, "Battle of the Sexes" stars Emma Stone, Steve Carell, and Andrea Riseborough. The film was generally well-received, though some reviewers felt directors Jonathan Dayton and Valerie Faris weren't incisive enough with their application of our present-day lens of gender politics to the film. Still, the movie has been a big draw, raking in $12.5 million at the box office.
#9: Brigsby Bear
Stacker Score: 75.50
IMBD Rating: 7.7
Metascore: 68
Tomatometer: 80%
"Brigsby Bear," starring Kyle Mooney, Mark Hamill, and Jane Adams, takes a close look at James, a man who has lived a strange, isolated existence obsessed with a children's TV program. When the show suddenly ends, James sets out to give an ending to his favorite show that never got one. The film brought in just over half a million dollars in a relatively short run but has been praised by critics. While funny, it deals with some seriously dark themes belying its cutesy name.
#8: I Don't Feel at Home in This World Anymore.
Stacker Score: 76.00
IMBD Rating: 7.0
Metascore: 75
Tomatometer: 89%
This black comedy mixes in elements of a thriller as it tells the story of a depressed woman and her boorish neighbor tracking down criminals who burgled her home. From director Macon Blair, it stars Melanie Lynskey and Elijah Wood. Another Netflix original, the film showcases the depth and variety of Netflix's 2017 wave of releases.
#7: The LEGO Batman Movie
Stacker Score: 78.00
IMBD Rating: 7.3
Metascore: 75
Tomatometer: 91%
Two LEGO movies in one year — Kapow! This installment, which stars Will Arnett, Michael Cera, and Rosario Dawson, depicts Bruce Wayne defending Gotham while dealing with the sidekick aspirations of a teenage orphan. True to form, this animated delight has raked in $312 million worldwide at the box office against an $80 million production budget.
#6: The Meyerowitz Stories (New and Selected)
Stacker Score: 78.50
IMBD Rating: 7.1
Metascore: 79
Tomatometer: 93%
From Netflix and director Noah Baumbach comes a film that stars Adam Sandler, Grace Van Patten, and Dustin Hoffman. In it, the far-flung members of the Meyerowitz family arrive in New York for a celebration of their father's art career. AJ Goldmann of The Cannes Review said that "Much of the film plays out like a collaboration between Woody Allen and Whit Stillman: a fusion of Jewish and WASPy New York sensibilities."
#5: Logan Lucky
Stacker Score: 79.25
IMBD Rating: 7.3
Metascore: 78
Tomatometer: 93%
This story of two brothers trying to complete a heist during a NASCAR race has a star-studded cast including Channing Tatum, Adam Driver, and Daniel Craig. The film has earned $45.1 million at the box office, a hefty portion of which came from international distribution. The Steven Soderbergh movie earned high marks from audiences and critics, including the New York Times' A.O. Scott, who called it a "gravity-defying, ridiculously entertaining new film."
#4: The Disaster Artist
Stacker Score: 82.25
IMBD Rating: 7.9
Metascore: 77
Tomatometer: 94%
"The Disaster Artist," directed by James Franco, tells the story of the making of the cult classic film, "The Room." Dave Franco, Alison Brie, and Kristen Bell star alongside James Franco, and "The Room" director Tommy Wiseau even makes an appearance. The film, from A24 studios, is set to release on December 1.
#3: The Big Sick
Stacker Score: 84.50
IMBD Rating: 7.7
Metascore: 86
Tomatometer: 98%
Based on reviews, "The Big Sick" was one of the top films of 2017 regardless of genre. Written by and starring Kumail Nanjiani, the film tells the story of Nanjiani's real-life experiences: love, sickness, family, and standup comedy. The film, which has grossed $53.8 million worldwide, features gut-busting, powerful performances from Ray Romano and Holly Hunter.
#2: Three Billboards Outside Ebbing, Missouri
Stacker Score: 88.25
IMBD Rating: 8.3
Metascore: 89
Tomatometer: 98%
Frances McDormand, joined by Woody Harrelson and Sam Rockwell, rocks the screen in this dark yet funny drama. McDormand plays Mildred, a mother fixated on catching her daughter's killer after the local authorities have failed to find the murderer. The film recently opened on November 10, grossing more than $300,000 on its opening weekend.
#1: Coco
Stacker Score: 90.00
IMBD Rating: 9.3
Metascore: 82
Tomatometer: 92%
Here we are, at #1. It shouldn't surprise anyone that Pixar's latest effort, which stars Anthony Gonzalez, Gael García Bernal, and Benjamin Bratt, tops this list. In the movie, young Miguel must travel to the Land of the Dead in order to discover secrets from his family's past. Already beloved by critics and international audiences, the film will be released in the U.S. on November 22nd.