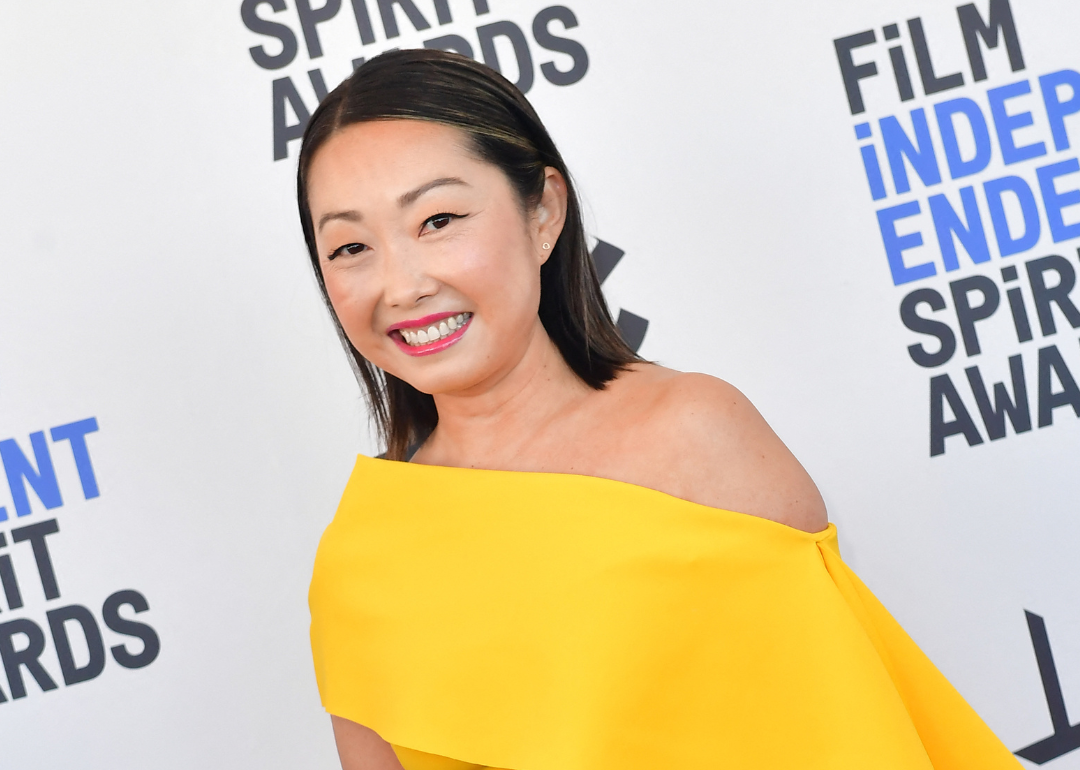 25 Asian American women film and TV directors to know about
FREDERIC J. BROWN/AFP via Getty Images
25 Asian American women film and TV directors to know about
Asian American women have been directing projects for the big and small screens for decades. Undeterred by the obstacles they continue to face in an industry that has long prioritized a male director's point of view, these women have found ways to raise funds, start their own production companies, release their films, and even launch their television series. They continue to collect accolades while doing so, inspiring the next generation of female directors to do the same.
Stacker compiled a list of 25 Asian American women filmmakers working today whose directorial efforts are ready to be queued up on your watchlists. Featured among these talented artists are documentarians and animators, septuagenarians and millennials, icons and newcomers—all visionaries with distinct points of view, who often highlight communities and issues that are overlooked or underrepresented in mainstream media.
The majority of these women got their start releasing short films, before expanding their portfolio to include feature-length works. Their films have played at thousands of venues and toured the world several times while their TV shows have been streamed by millions of viewers. They have received numerous honors along the way: Academy Awards, Emmys, and Peabodys, just to name a few.
Thanks to the rise of streaming platforms and increasing numbers of film festivals (not to mention, more accessible digital tools), there are more opportunities than ever for women directors to show their work and reach larger audiences.
Editor's note: The original article included a director who does not identify as Asian American. That entry has been removed and replaced. Stacker sincerely apologizes for the error.