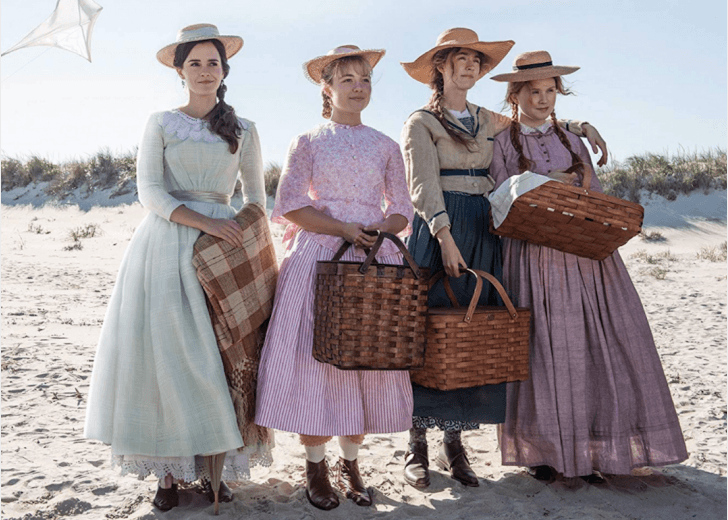 Best 2020 Golden Globe-nominated movies
Best 2020 Golden Globe-nominated movies
It's that magical time of year again: Snow is falling in many places, families are gathering, and celebrities are being fitted in couture for award shows honoring their work this past year.
Golden Globe nominees were announced Dec. 9, with Academy Award nominees slated to be announced Jan. 13. As per usual, biopics rule the awards season along with epic dramas (a la Martin Scorsese). There are some newer categories in contention, as well: Netflix-produced films, dramedies, and comedies such as the overwhelmingly popular "Knives Out." Whether you love Adam Driver, Beanie Feldstein, or Pedro Almodovar, there's something for everyone as awards shows approach on Jan. 5 (Golden Globes) and Feb. 9 (Oscars).
To take a closer look at the best Golden Globe-nominated movies, Stacker compiled audience and critic data on all 2020 Golden Globe nominees and ranked them according to their Metascores. Ties were broken by IMDb user ratings, with further ties broken by IMDb user votes. Tom Hooper's "Cats" and Jay Roach's "Bombshell" are the only nominated films not included. No data is available yet for either movie, as they haven't screened for press or audiences.
As you enjoy your family gatherings and movie outings (or simply stay home and tune into Netflix or Amazon Prime) this season, here's your handy guide to all the major awards contenders. Wondering who is up for Best Actor in a Motion Picture, Comedy or Drama, or which film has the longest runtime of any of the Best Motion Picture nominees? We've got you covered. Whether you like animated action-adventure films, feel-good biopics, or dramedies, consider this your guide to the films most likely to be nominated for Oscars this year.
Happy reading and watching, and don't forget to place your bets in the office awards show pool.
You may also like: Best and worst Jennifer Lopez movies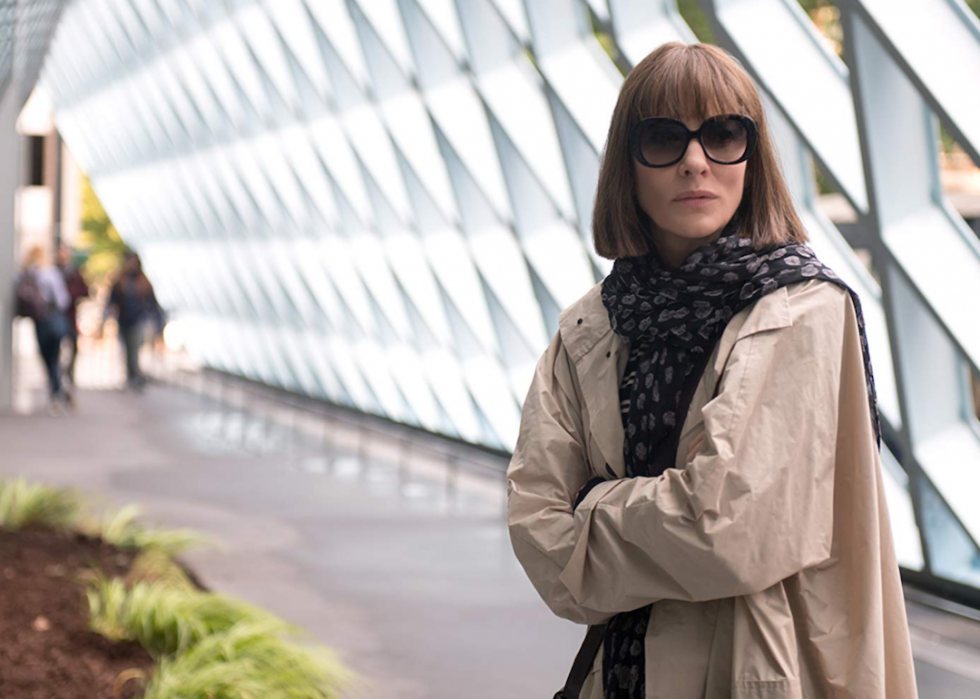 1 / 31
#31. Where'd You Go, Bernadette
- Director: Richard Linklater
- Metascore: 51
- IMDb user rating: 6.5
- Runtime: 109 min
Based on the best-selling book of the same name by Maria Semple, this film stars Cate Blanchett as Bernadette Fox, a mother and architect in Seattle who suddenly disappears. Her family goes on a journey to find Bernadette as she attempts to rediscover herself. Directed by Richard Linklater of "Boyhood" fame, this film had an underwhelming critical and audience reception despite its strong lead actress and big-name director.
2 / 31
#30. The Lion King
- Director: Jon Favreau
- Metascore: 55
- IMDb user rating: 7.0
- Runtime: 118 min
One of the recent live-action remakes of popular '90s Disney films ("Aladdin" and "Beauty and the Beast" have also been remade, along with "Mulan" in the works), this film opened to a tepid reception despite the names attached to it: Beyonce, James Earl Jones, and Donald Glover voiced some of the key roles. This photorealistic CGI tale of a lion prince coming of age in the jungle did not wow viewers in the ways it was expected.
3 / 31
#29. Jojo Rabbit
- Director: Taika Waititi
- Metascore: 58
- IMDb user rating: 8.1
- Runtime: 108 min
This unique World War II story focuses on a young German boy (Roman Griffin Davis) who imagines his mother (Scarlett Johansson) is hiding a Jewish girl in their attic and, aided by his imaginary friend, Adolf Hitler, he confronts his blind nationalism amid the war. It sounds like an absurd premise for a film, and it is, but somehow it works—at least, audiences thought so. It won the audience award at the Toronto International Film Festival.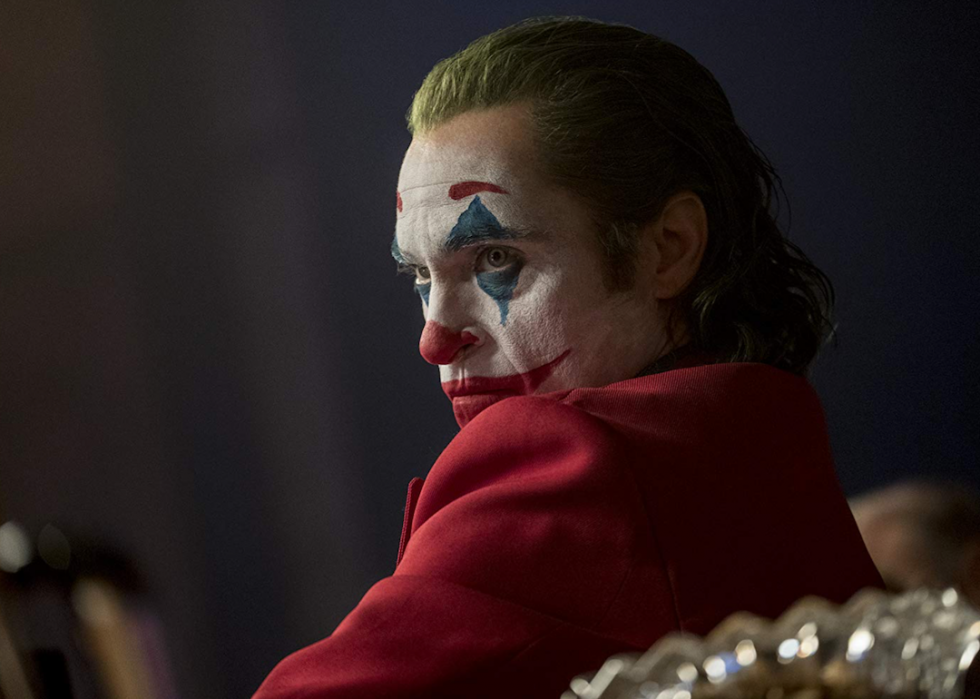 4 / 31
#28. Joker
- Director: Todd Phillips
- Metascore: 59
- IMDb user rating: 8.7
- Runtime: 122 min
This psychological thriller film in the DC Comics universe that takes place in Gotham City focuses on the titular Joker (Joaquin Phoenix), alter ego of failed comedian Arthur Fleck. The film surpassed the $1 billion mark at the box office.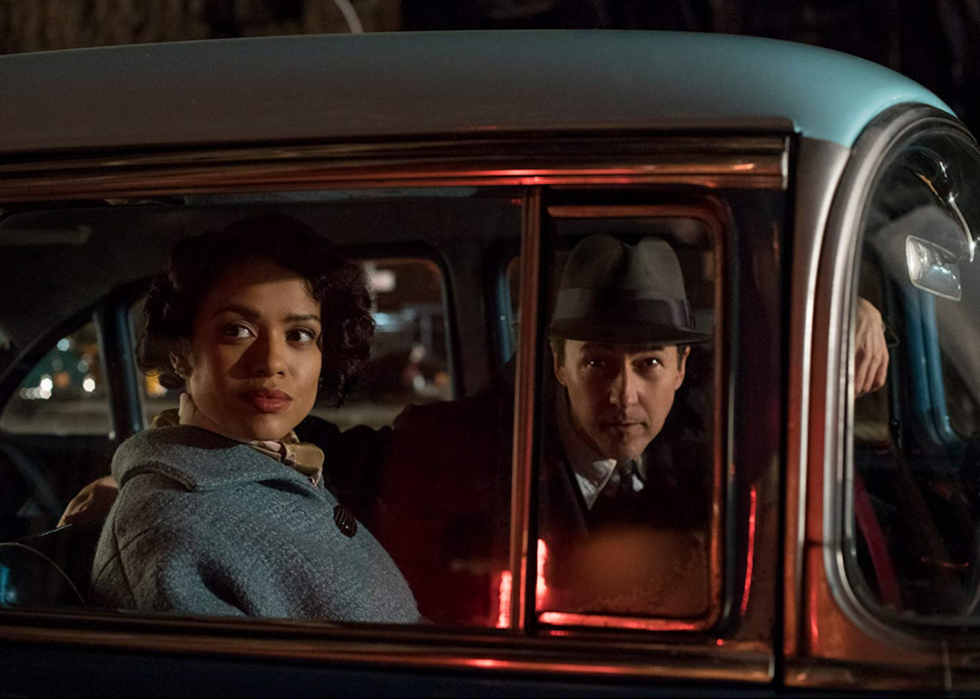 5 / 31
#27. Motherless Brooklyn
- Director: Edward Norton
- Metascore: 60
- IMDb user rating: 7.1
- Runtime: 144 min
Edward Norton's noir detective film set in 1950s New York is adapted from the Jonathan Lethem novel of the same name. Opening on the same weekend as Harriet, the film, about a detective with Tourette syndrome trying to solve his mentor's murder, brought in a measly $3.65 million on its first weekend out, despite a $26 million budget.
You may also like: How are women portrayed in top-grossing movies?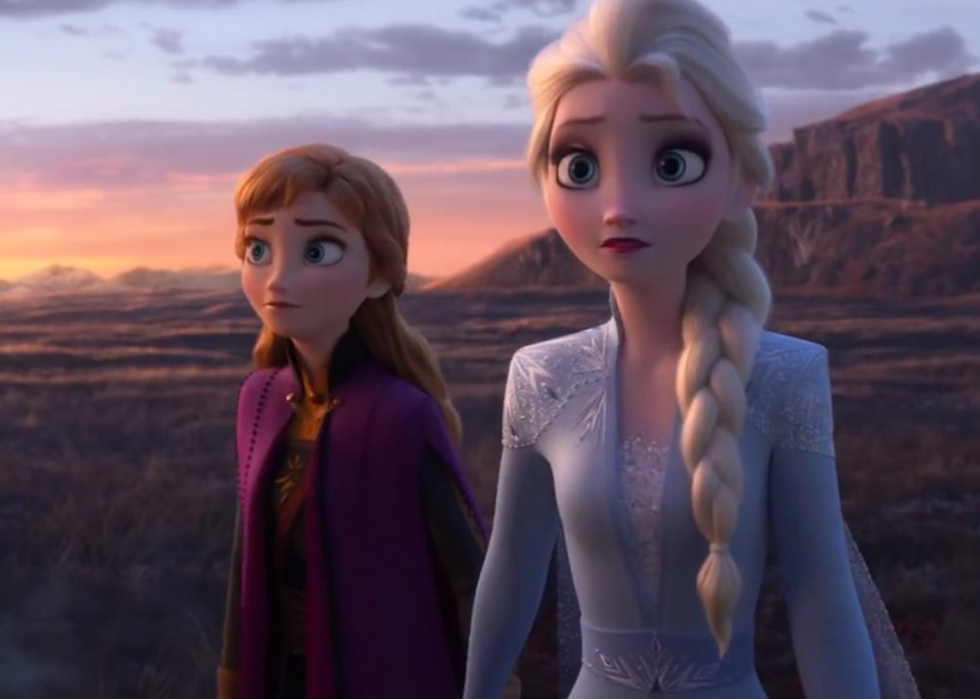 6 / 31
#26. Frozen II
- Directors: Chris Buck, Jennifer Lee
- Metascore: 65
- IMDb user rating: 7.3
- Runtime: 103 min
After the runaway success of 2013's Frozen (and the ubiquitous "Let It Go"), there was plenty of buzz surrounding the sequel starring its original stars, Idina Menzel, Kristen Bell, Jonathan Groff, and Josh Gad. Set in the fictional kingdom of Arendelle several years after the original and aging the characters along with the audience who loved them, this film deals with some darker themes than the first (its major song is called "Into the Unknown").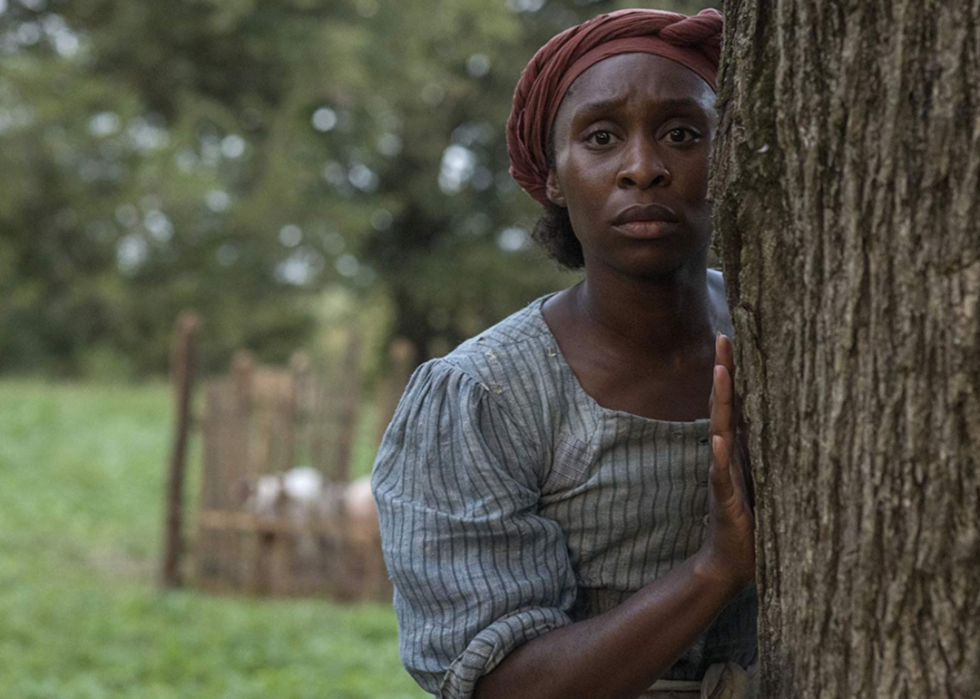 7 / 31
#25. Harriet
- Director: Kasi Lemmons
- Metascore: 66
- IMDb user rating: 6.5
- Runtime: 125 min
Starring Cynthia Erivo in the title role after her rise to fame on Broadway in "The Color Purple," "Harriet" is a biopic of the abolitionist Harriet Tubman. There was some controversy surrounding the film when it was revealed that Julia Roberts was considered for the title role. Erivo received critical praise for her work here.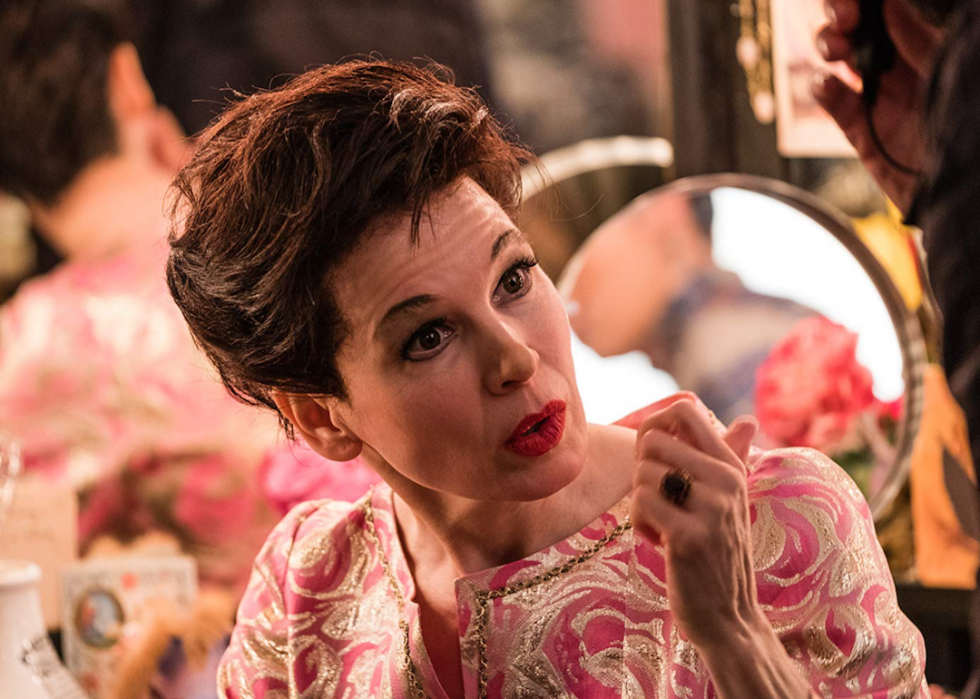 8 / 31
#24. Judy
- Director: Rupert Goold
- Metascore: 66
- IMDb user rating: 7.2
- Runtime: 118 min
Renee Zellweger took some time away from Hollywood and made her return with the lead in this biopic about the ultimately tragic life of Judy Garland. There has been Oscar buzz surrounding Zellweger from such sources as IndieWire since the film's release.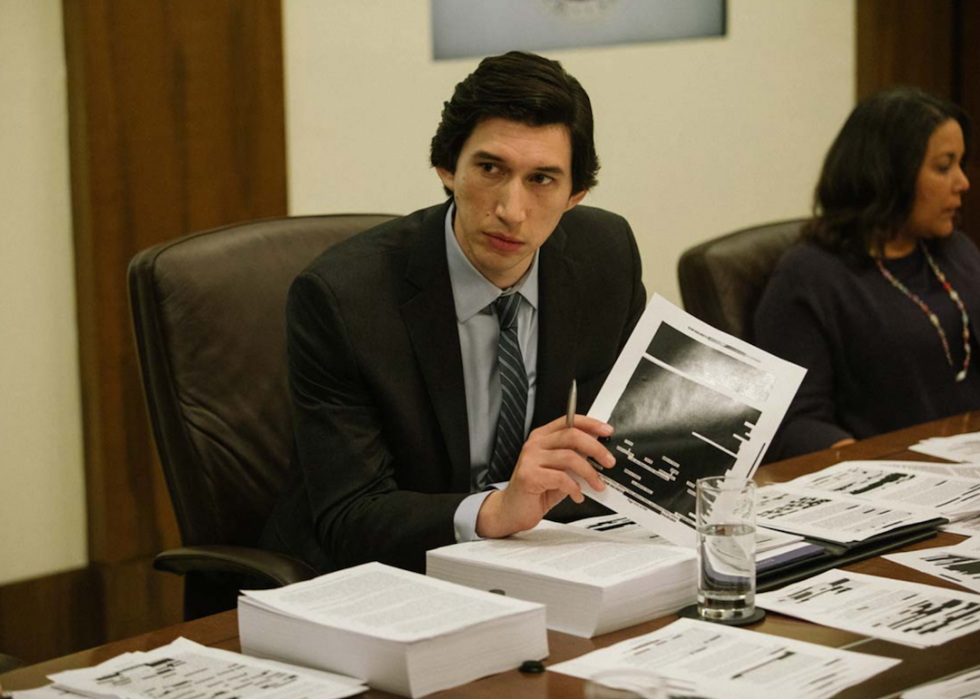 9 / 31
#23. The Report
- Director: Scott Z. Burns
- Metascore: 66
- IMDb user rating: 7.2
- Runtime: 119 min
Starring Adam Driver and Annette Bening, "The Report" is based on the true story of congressional investigator Daniel J. Jones and the post-9/11 torture investigations. The film was released in theaters as well as on Amazon Prime a few days later and is one of the movies starring Driver that has been getting a lot of awards buzz this season.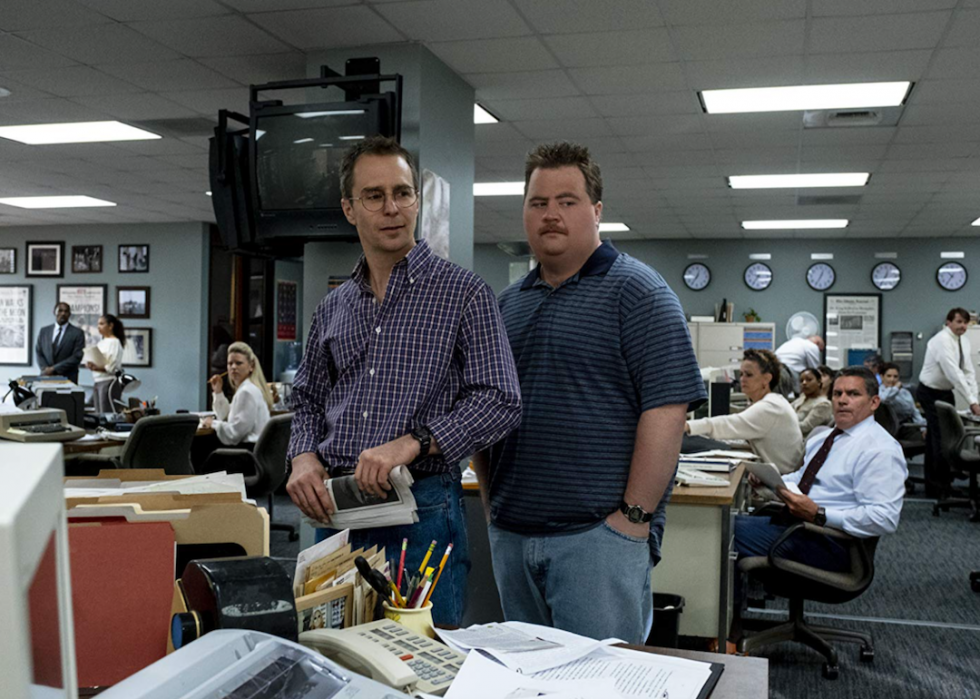 10 / 31
#22. Richard Jewell
- Director: Clint Eastwood
- Metascore: 67
- IMDb user rating: 7.7
- Runtime: 129 min
Also based on a true story, this film by Clint Eastwood follows the life of a security guard (played by Paul Walter Hauser) who discovers a bomb at the 1996 Atlanta Olympics in Centennial Park and evacuates the area—only to be named a suspect in the bombing. The film flopped at the box office and recently faced controversy surrounding the portrayal of Olivia Wilde's character, journalist Kathy Scruggs.
You may also like: Pride Month: 50 of the best albums by LGBTQ+ musicians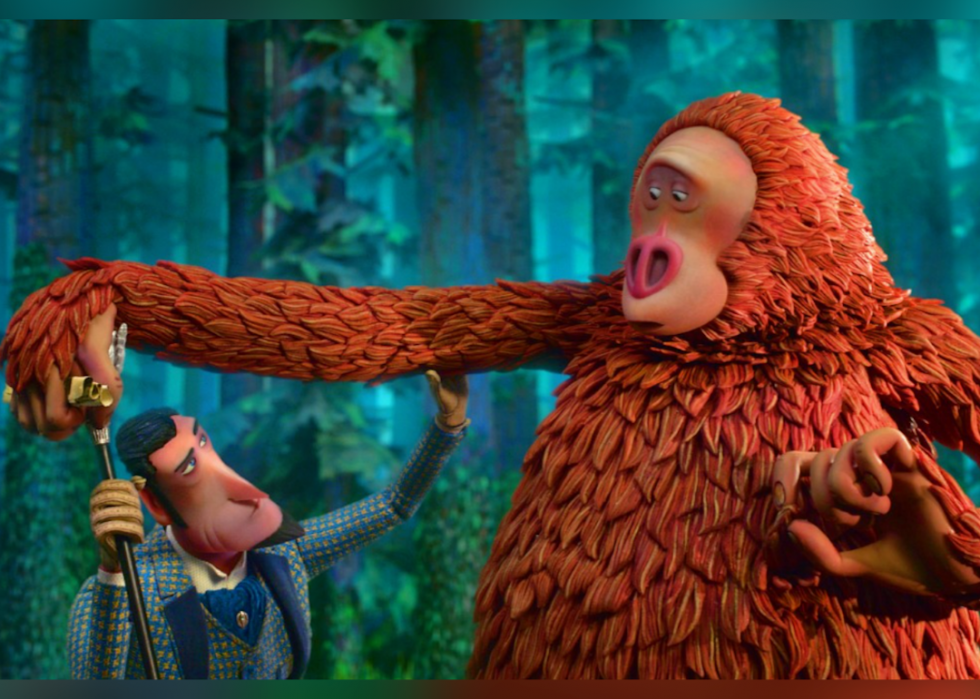 11 / 31
#21. Missing Link
- Director: Chris Butler
- Metascore: 68
- IMDb user rating: 6.7
- Runtime: 93 min
Hugh Jackman, Zach Galifianakis, and Zoe Saldana lent their voices to this 2019 stop-motion animated adventure. Critics loved it, with a Rotten Tomatoes score of 89%, while audiences had a more tepid response to the film. The globetrotting adventure has been called "visually stunning" and offers a "droll comment on colonialism" according to the Washington Post's Jane Horwitz and the Globe and Mail's Brad Wheeler.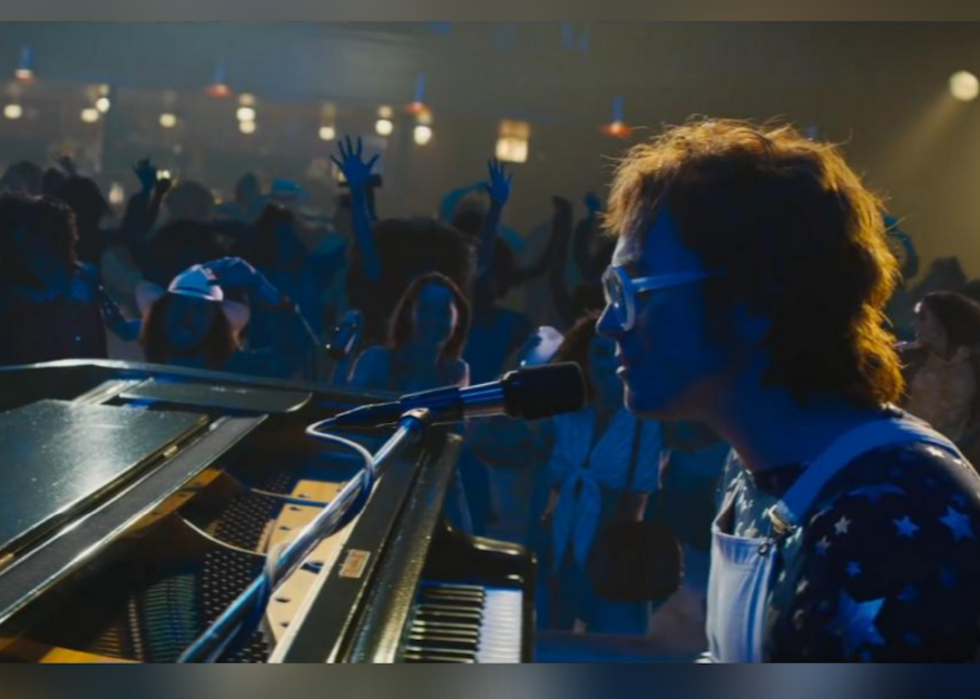 12 / 31
#20. Rocketman
- Director: Dexter Fletcher
- Metascore: 69
- IMDb user rating: 7.4
- Runtime: 121 min
This Elton John biopic starring Taron Egerton drew comparisons to last year's "Bohemian Rhapsody" for being about a larger-than-life music star. This was due in part to its runaway success at the box office that put it right behind the Freddie Mercury film in terms of highest-grossing musical biopics ever.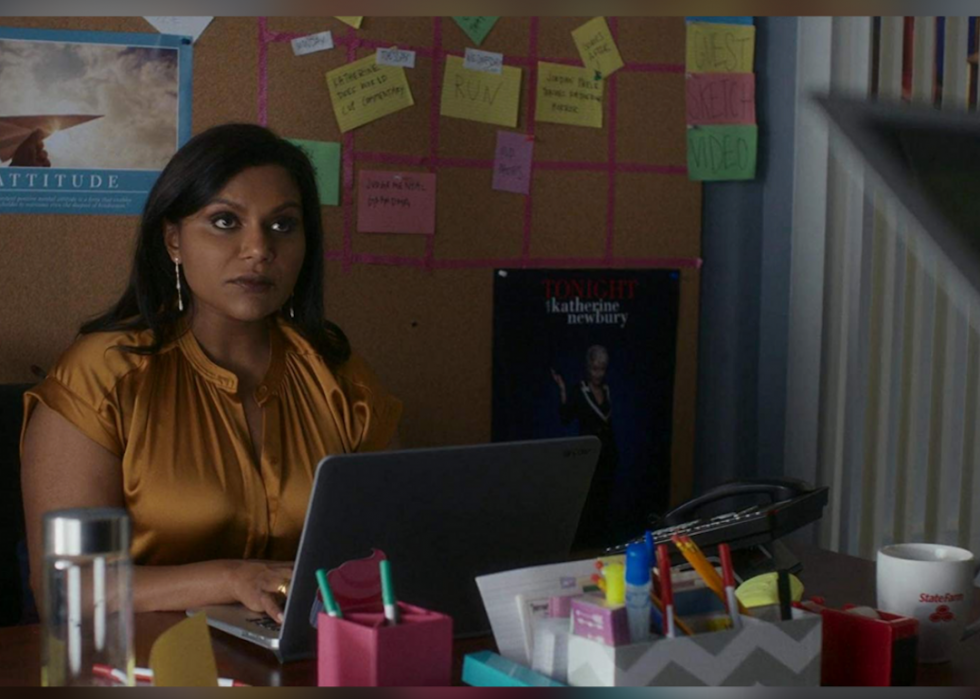 13 / 31
#19. Late Night
- Director: Nisha Ganatra
- Metascore: 70
- IMDb user rating: 6.5
- Runtime: 102 min
Mindy Kaling and Emma Thompson star in this incisive comedy about a female late-night talk show host and the sole woman in her all-male writers room. It was released in theaters and is now on Amazon Prime. Thompson was nominated for a Golden Globe for her role as the aforementioned talk show host in this film.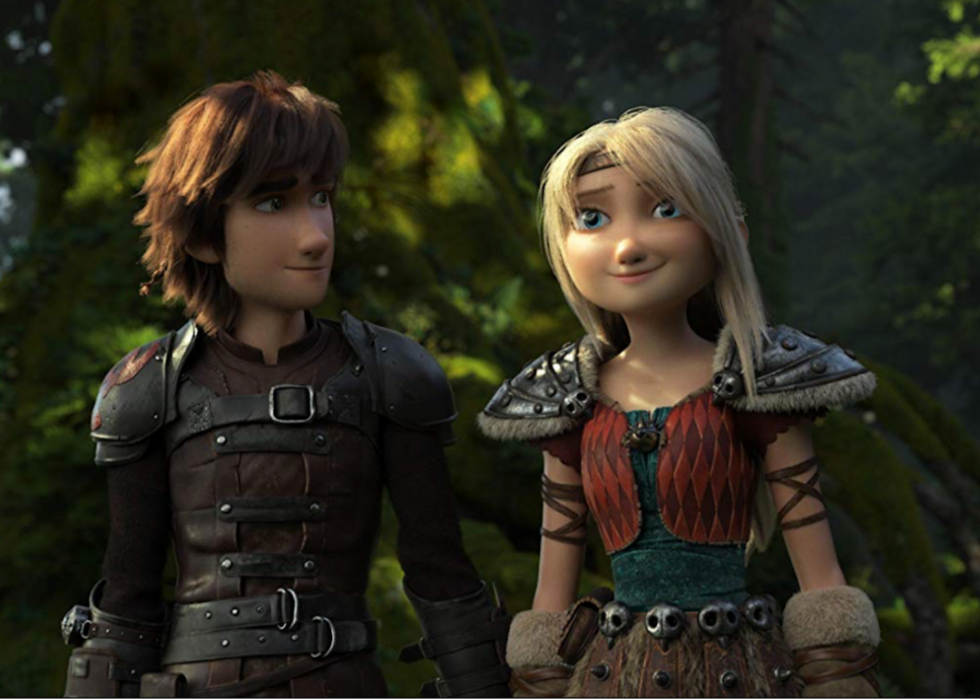 14 / 31
#18. How to Train Your Dragon: The Hidden World
- Director: Dean DeBlois
- Metascore: 71
- IMDb user rating: 7.5
- Runtime: 104 min
The third film in this popular franchise is another action/adventure that follows the main characters through a journey to save their world. Jay Baruchel and America Ferrera are two of the actors who lent their voices to this film. The film is a front-runner for Best Animated Film not only in the Golden Globes but in several other awards including the Art Directors Guild and the Chicago Film Critics Association.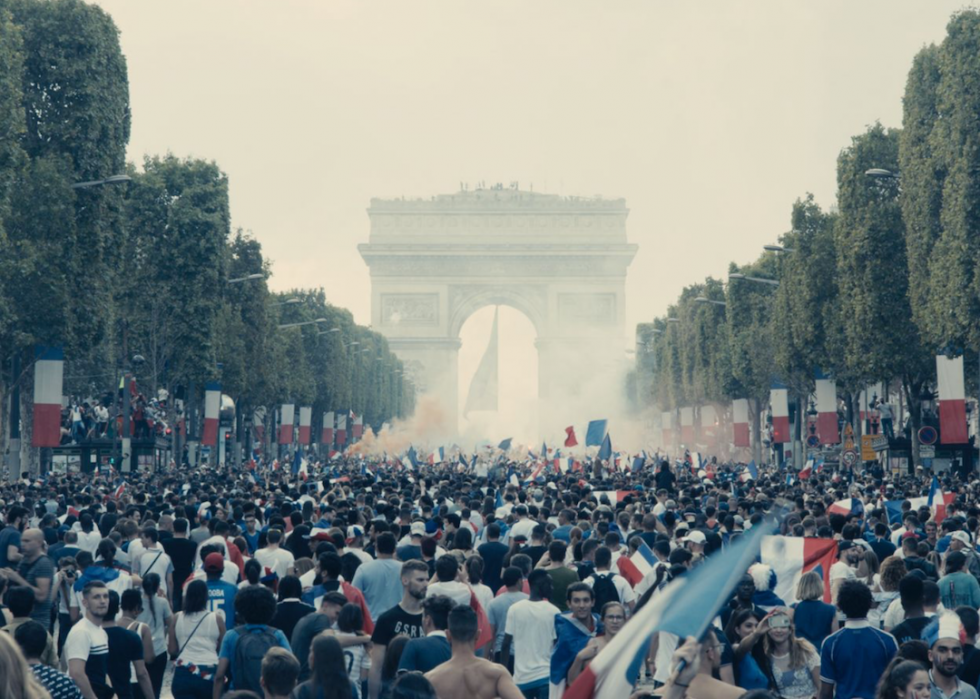 15 / 31
#17. Les Misérables
- Director: Ladj Ly
- Metascore: 75
- IMDb user rating: 7.6
- Runtime: 102 min
Winner of the Jury Prize at Cannes, this film, which follows the 2005 Paris riots primarily involving youth of African descent, is also France's entry into the Foreign Film category for the Oscars this year. Critically acclaimed and due to release in the U.S. in early January of 2020, it will be interesting to see how this film performs with audiences and in the awards season.
You may also like: 50 best space movies of all time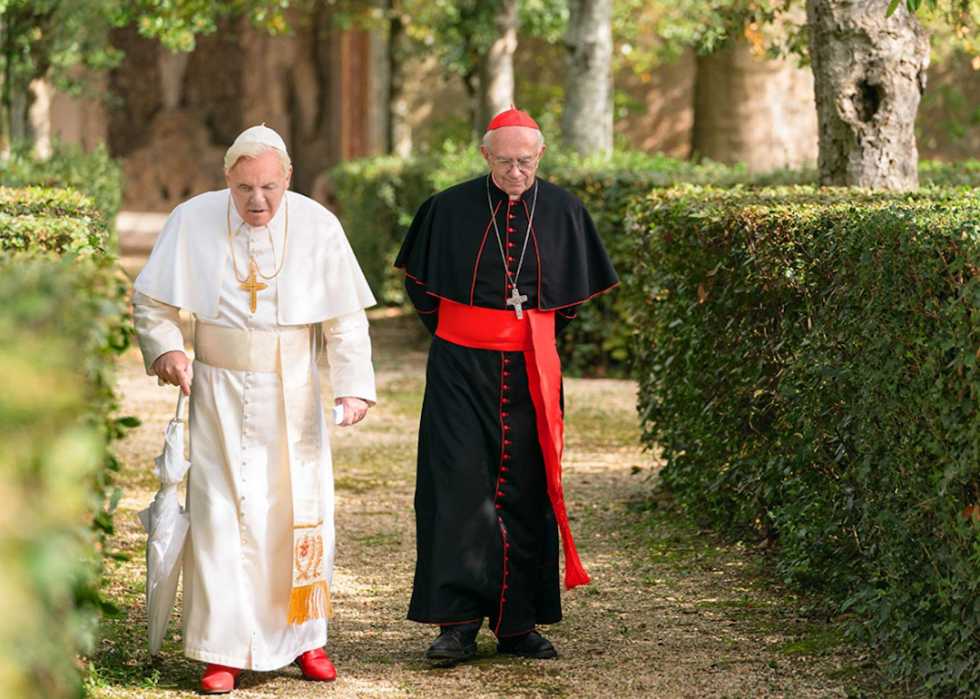 16 / 31
#16. The Two Popes
- Director: Fernando Meirelles
- Metascore: 75
- IMDb user rating: 7.7
- Runtime: 125 min
Pope Benedict (Anthony Hopkins) and future Pope Francis (Jonathan Pryce) seek common ground in 2012 in this drama based on the true story of a turning point in the history of the Church. Both Hopkins and Pryce were nominated for Golden Globes for Best Actor and Best Supporting Actor, respectively.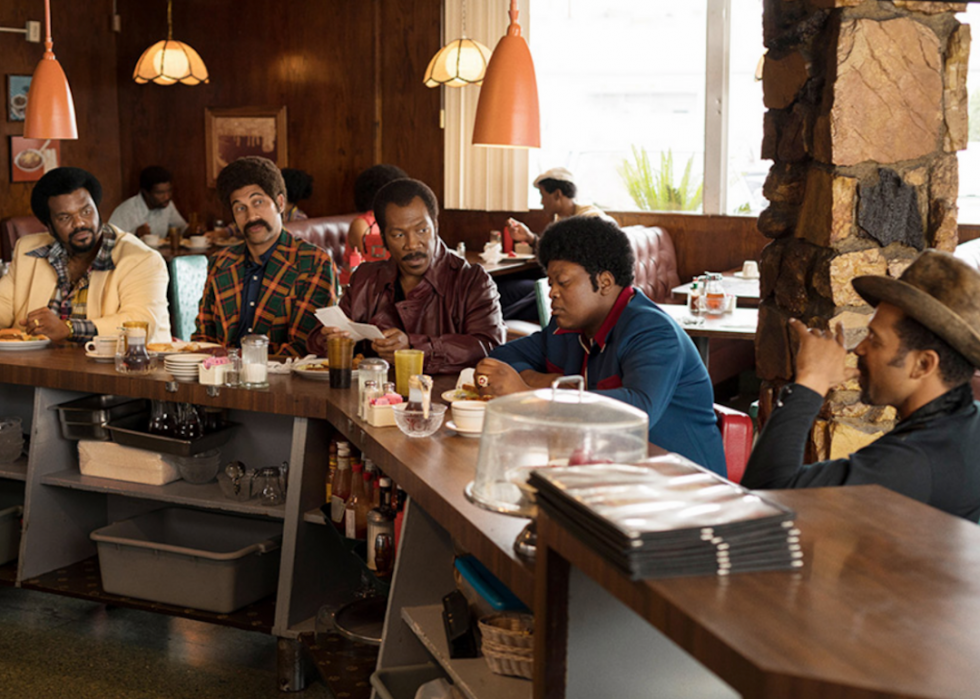 17 / 31
#15. Dolemite Is My Name
- Director: Craig Brewer
- Metascore: 76
- IMDb user rating: 7.4
- Runtime: 117 min
Los Angeles, early 1970s: Dolemite is a character created in the blaxploitation style by Rudy Ray Moore and played by Eddie Murphy in this biopic that was produced by Netflix. The film is being praised for the performances of Murphy—nominated for a Golden Globe—and Wesley Snipes.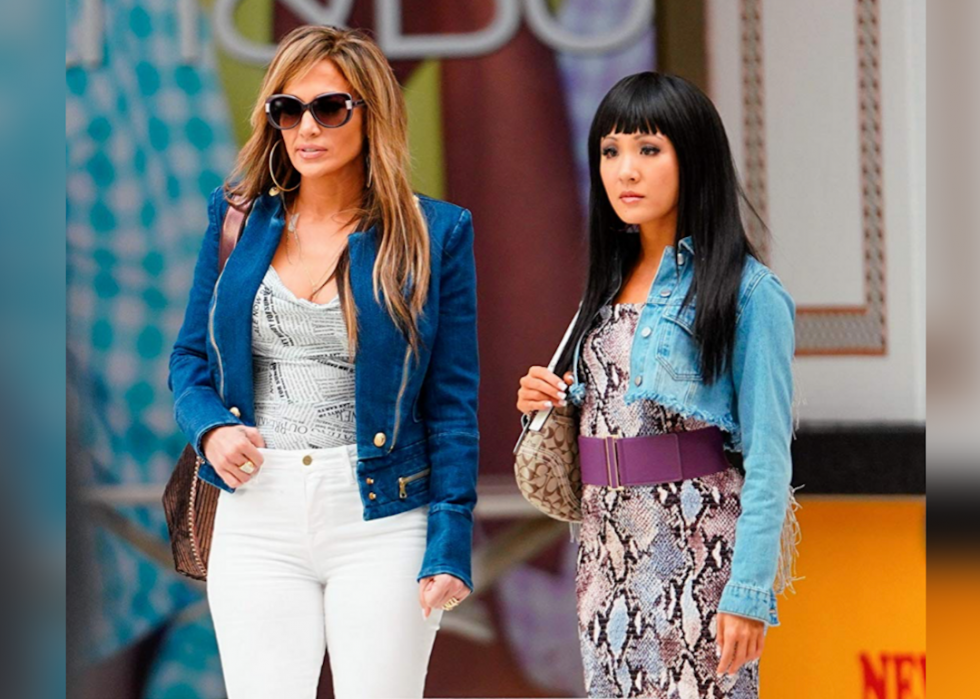 18 / 31
#14. Hustlers
- Director: Lorene Scafaria
- Metascore: 79
- IMDb user rating: 6.4
- Runtime: 110 min
Jennifer Lopez stars in this based-on-a-true-story tale of women working in a strip club who end up conning their clients to make ends meet. The film also stars Constance Wu of "Crazy Rich Asians" fame and features cameos by Lizzo and others. Lopez has been garnering recognition for her performance beyond the Globes nomination for Best Supporting Actress, with SAG and Critics' Choice nominations as well and a win from Los Angeles Film Critics.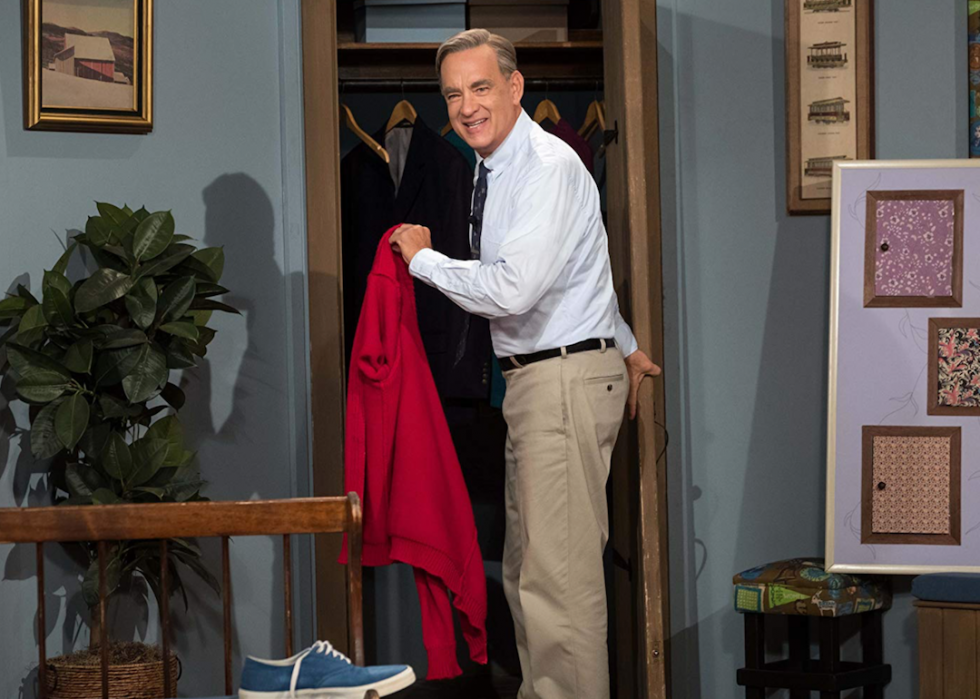 19 / 31
#13. A Beautiful Day in the Neighborhood
- Director: Marielle Heller
- Metascore: 80
- IMDb user rating: 7.9
- Runtime: 109 min
Marielle Heller directed this fictionalized biography of Mr. Rogers starring American actor Tom Hanks. Most well-known for his star turn in "Forrest Gump," Hanks is once again garnering Oscar buzz with his layered performance here. He was nominated for a Golden Globe for Best Supporting Actor for his role in this film.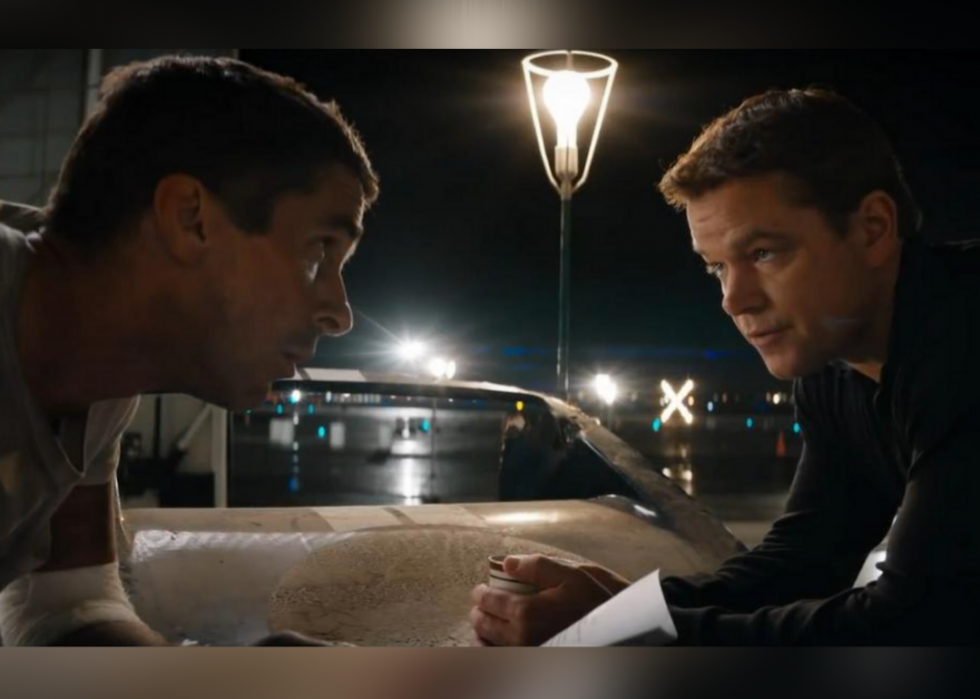 20 / 31
#12. Ford v Ferrari
- Director: James Mangold
- Metascore: 81
- IMDb user rating: 8.3
- Runtime: 152 min
Matt Damon and Christian Bale star in this acclaimed film about the race to build a Ford that will be able to compete against a Ferrari in the 24 Hours of Le Mans in 1966. Damon and Bale have been getting plenty of awards season buzz and the film itself has been praised for its editing, cinematography, and screenplay.
You may also like: Best Emmy nominated shows of all time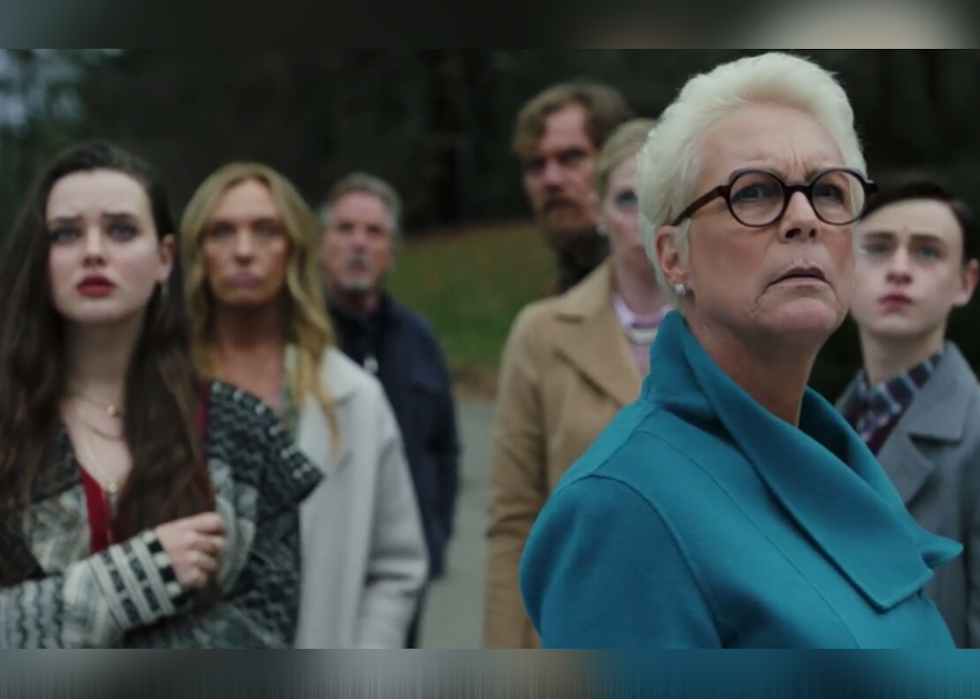 21 / 31
#11. Knives Out
- Director: Rian Johnson
- Metascore: 82
- IMDb user rating: 8.1
- Runtime: 130 min
After the crime novelist Harlan Thrombey dies, a cast of characters assembles at his estate to investigate his death. This ensemble comedy with names such as Daniel Craig, Chris Evans, and Ana de Armas on the bill packed a punch with critics and audiences alike. De Armas, Craig, and the film itself earned Golden Globe nominations for 2020.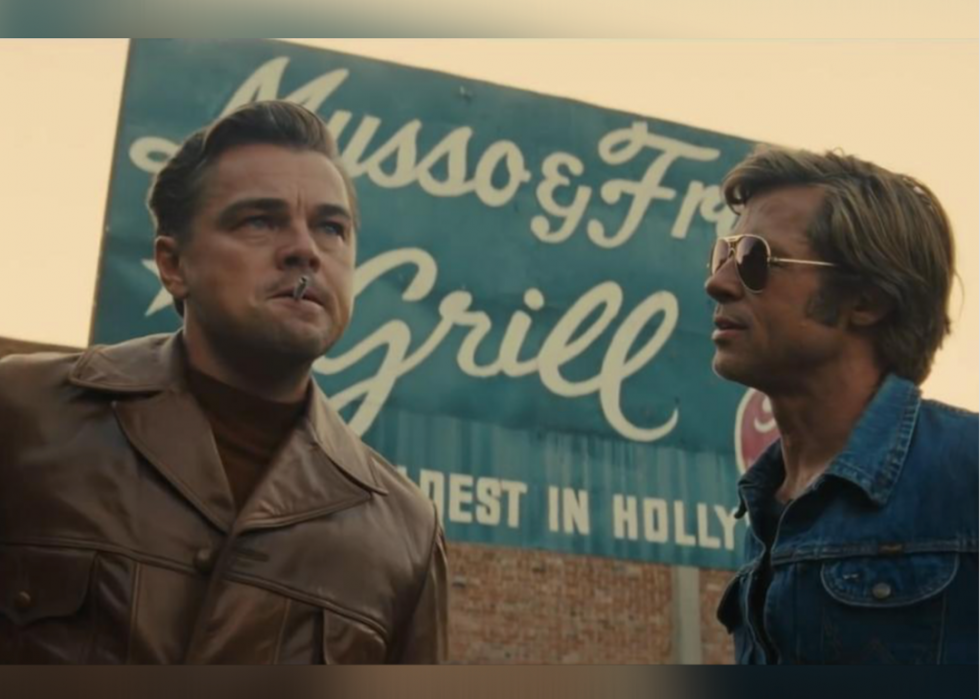 22 / 31
#10. Once Upon a Time in Hollywood
- Director: Quentin Tarantino
- Metascore: 83
- IMDb user rating: 7.9
- Runtime: 161 min
Tarantino's love letter to 1960s Hollywood stars Leonardo DiCaprio and Brad Pitt as TV actor Rick Dalton and his longtime stuntman Cliff Booth as they figure out what comes next for them post-television. They turn to Westerns and the story takes off. DiCaprio, Pitt, and the film are up for Golden Globes in major categories, and Tarantino is nominated for Best Director.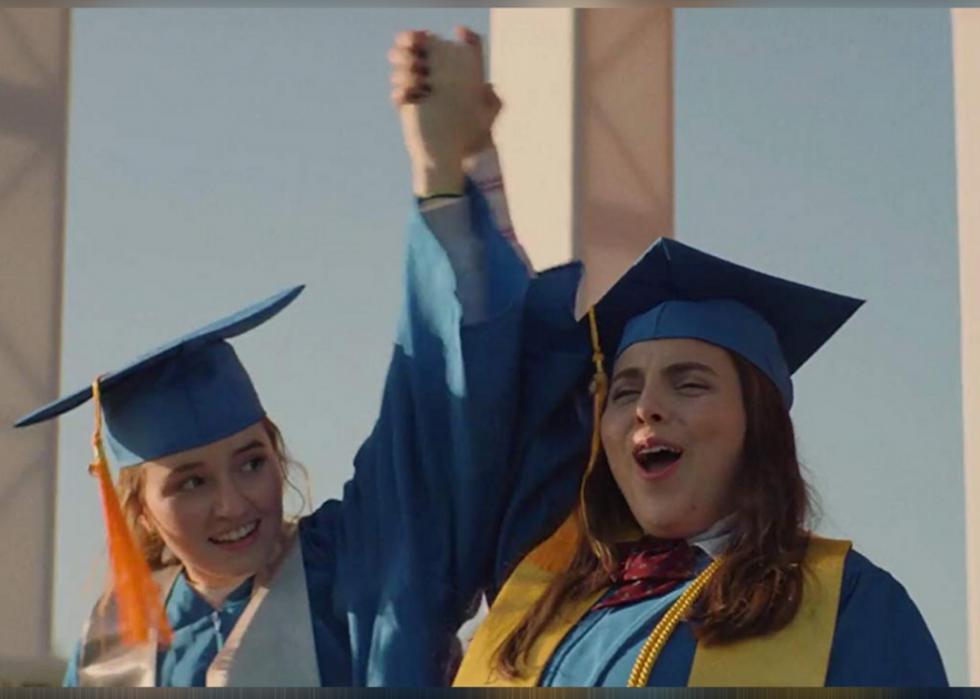 23 / 31
#9. Booksmart
- Director: Olivia Wilde
- Metascore: 84
- IMDb user rating: 7.2
- Runtime: 102 min
Olivia Wilde's teen buddy drama about two good girls who have played by the rules all through high school and then have one night to let loose before graduation is by turns sharp, smart, and vulgar. It was an instant hit with critics and less of a hit at the box office, but made a star of its main character, played by Beanie Feldstein, who was nominated for a Golden Globe for Best Actress in a Motion Picture, Musical or Comedy.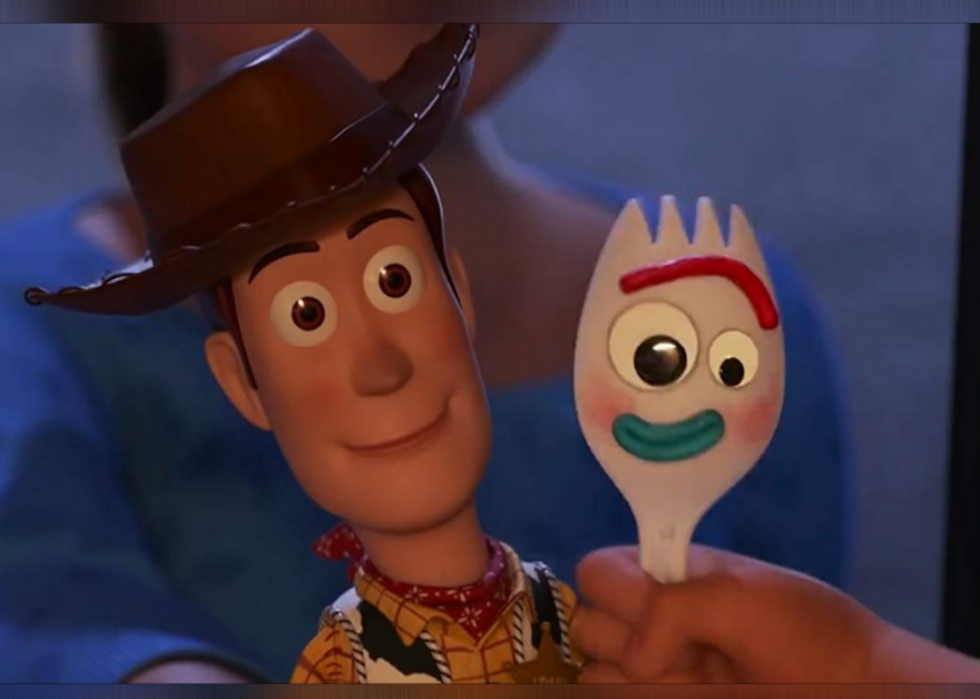 24 / 31
#8. Toy Story 4
- Director: Josh Cooley
- Metascore: 84
- IMDb user rating: 7.9
- Runtime: 100 min
A new toy named Forky joins the cast of characters as Woody, Buzz, and company set out for a road trip that leads to a reunion with Bo Peep and others that fans of this franchise will remember from the original film. This was nominated for Best Animated Feature Film in the 2020 Golden Globes and has an impressive 97% rating on Rotten Tomatoes.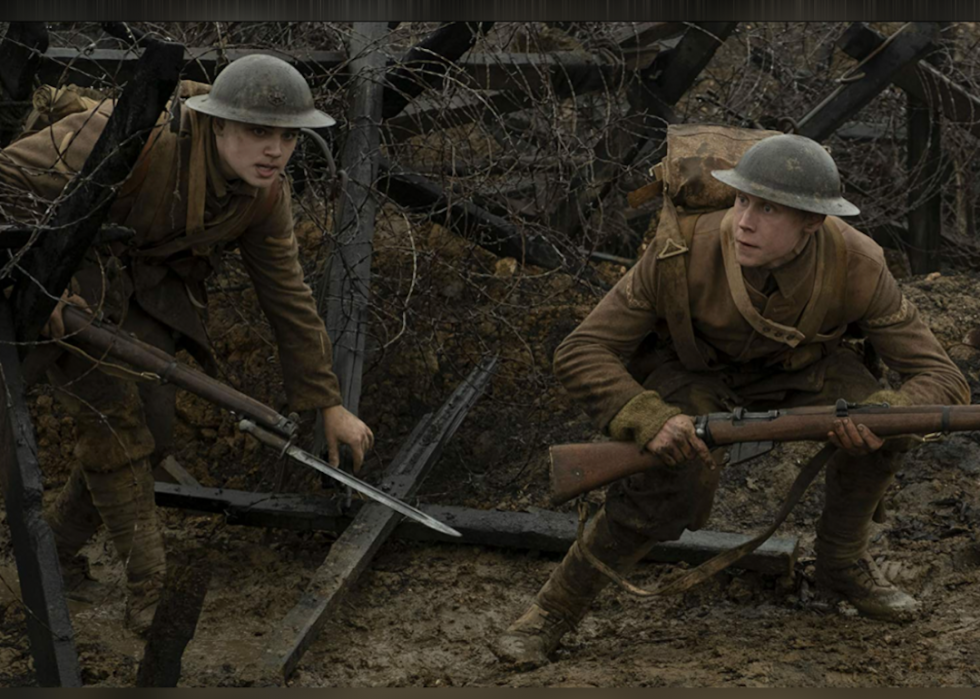 25 / 31
#7. 1917
- Director: Sam Mendes
- Metascore: 84
- IMDb user rating: 8.7
- Runtime: 118 min
This World War I film is due to be released on Christmas Day in the U.S. Critics were blown away, giving it 93% positive reviews on Rotten Tomatoes, praising its technical execution in particular as well as the thoughtful treatment of its subject matter. It was nominated for a Golden Globe for Best Drama.
You may also like: Can you answer these real Jeopardy questions about TV shows?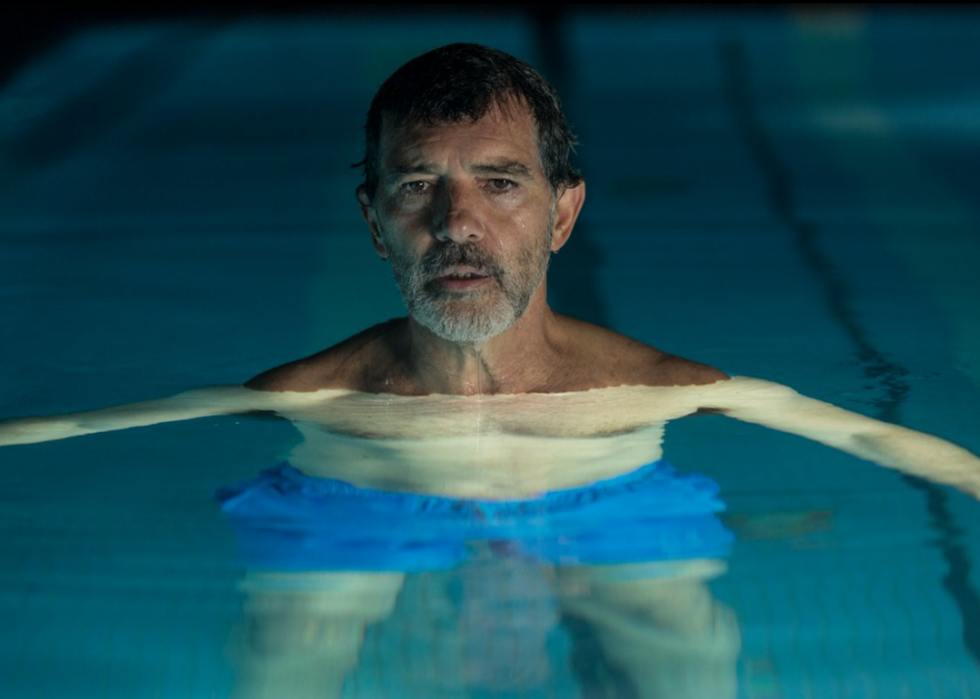 26 / 31
#6. Pain and Glory
- Director: Pedro Almodóvar
- Metascore: 88
- IMDb user rating: 7.7
- Runtime: 113 min
This self-reflective piece by Almodóvar about a filmmaker looking back on the choices he's made is a mix of autobiography and fiction. Starring Antonio Banderas and Penelope Cruz, it was nominated for two Golden Globe awards—one for Banderas and one for Best Foreign Language Film.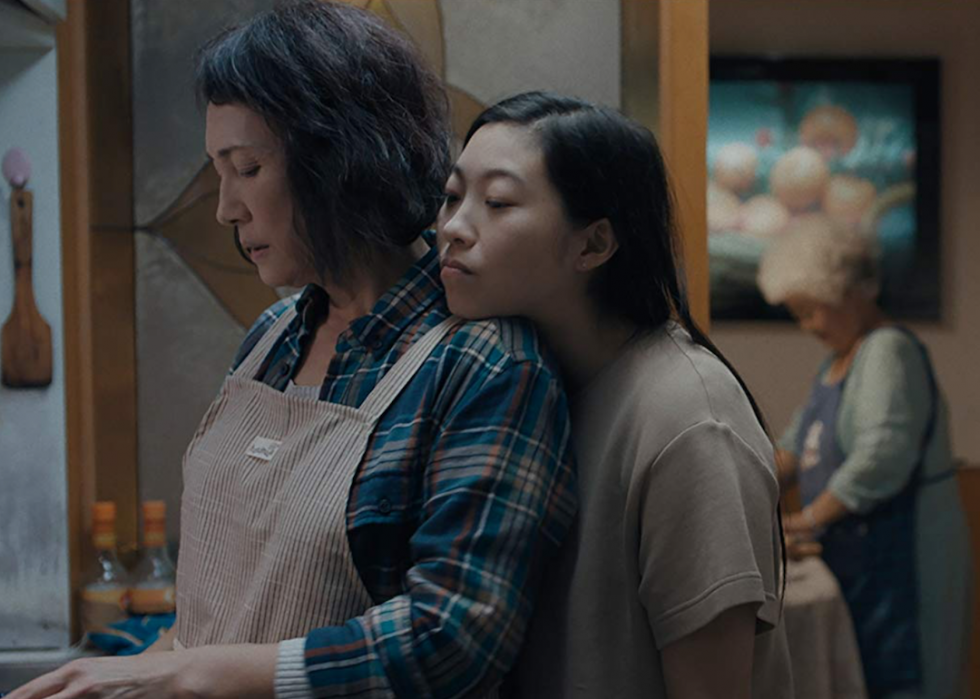 27 / 31
#5. The Farewell
- Director: Lulu Wang
- Metascore: 89
- IMDb user rating: 7.8
- Runtime: 100 min
Awkwafina stars in this film about a Chinese family saying goodbye to its matriarch; she was lauded for her performance here and made her mark as a dramatic actress in addition to being known as a comedic one. Awkwafina is nominated for a Golden Globe for her performance, and the film is also nominated for Best Foreign Language Film from the U.S.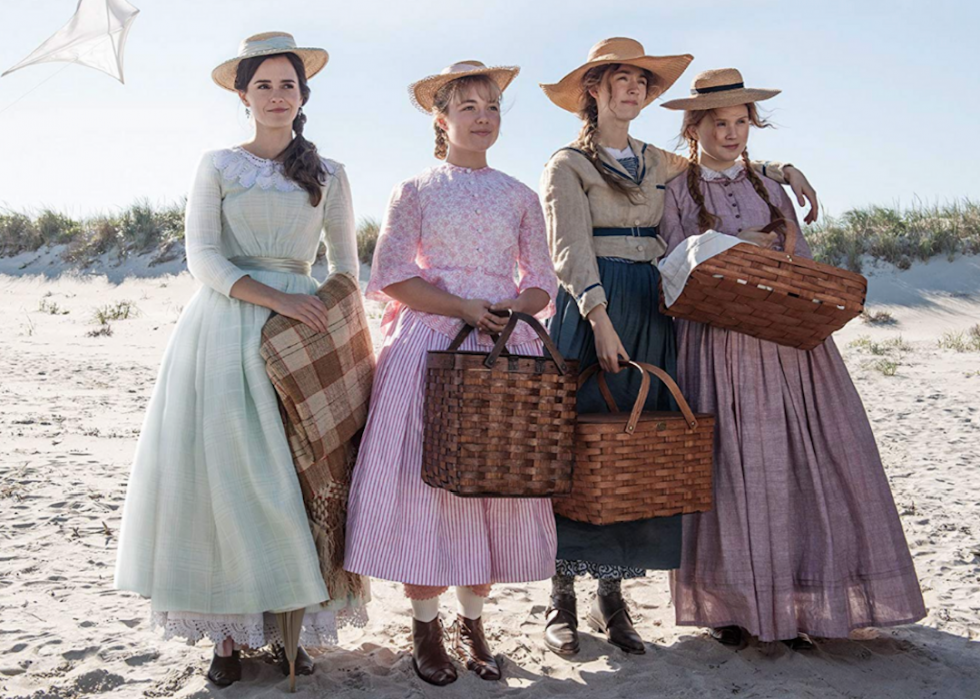 28 / 31
#4. Little Women
- Director: Greta Gerwig
- Metascore: 91
- IMDb user rating: 8.0
- Runtime: 134 min
This latest adaptation of the Louisa May Alcott classic has been gathering momentum since news of its director and stars broke. Greta Gerwig, who is known for her breakout direction on the film "Lady Bird," and the actors Meryl Streep, Saoirse Ronan, Timothee Chalamet, and others combine forces to make this one of the most-anticipated films of the season. Ronan, who also worked with Gerwig on "Lady Bird" and who plays the lead character, Jo March, is nominated for her performance here and has strong Oscar buzz. The film is set to open on Christmas Day.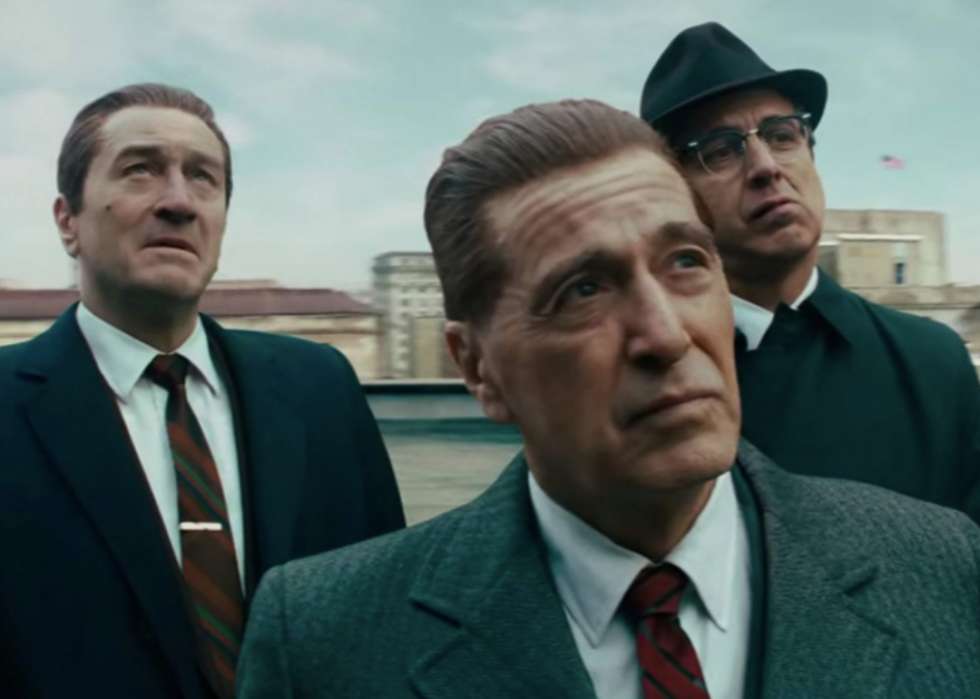 29 / 31
#3. The Irishman
- Director: Martin Scorsese
- Metascore: 94
- IMDb user rating: 8.2
- Runtime: 209 min
It's no surprise that the latest Scorsese film, about a truck driver's involvement with two major American crime families, is a hit. The film, released on Netflix and exploring familiar themes to Scorsese, stars Robert De Niro, Joe Pesci, and Al Pacino and is an epic gangster film that is a commitment to watch, at 209 minutes long. Pacino, Pesci, Scorsese, and the film itself were all nominated for Golden Globes in their respective categories.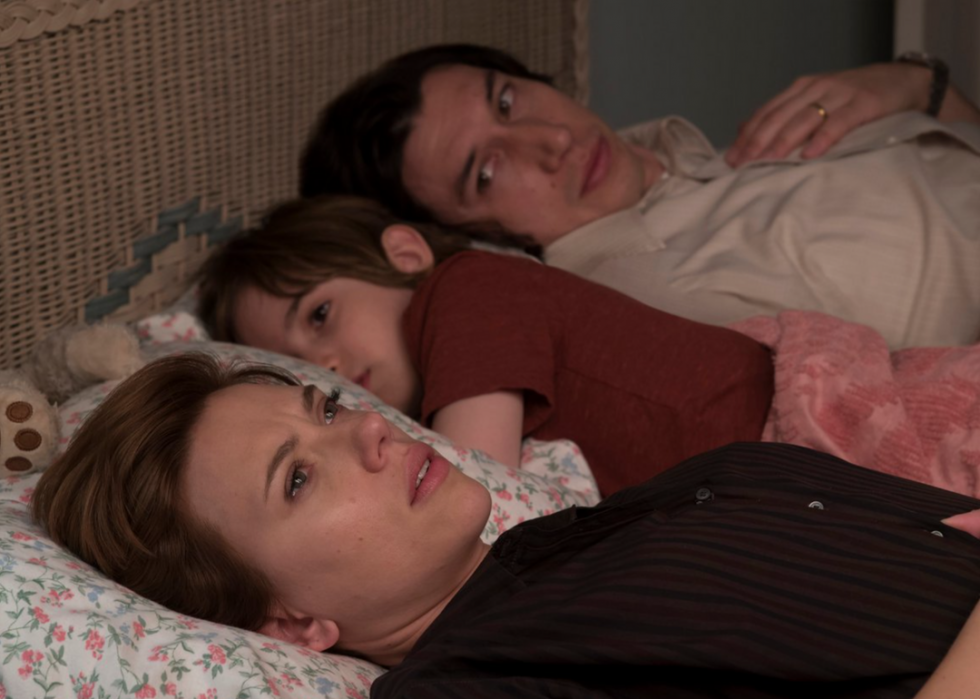 30 / 31
#2. Marriage Story
- Director: Noah Baumbach
- Metascore: 94
- IMDb user rating: 8.4
- Runtime: 136 min
Adam Driver's star continues to rise in this Netflix-produced film about the demise of a marriage; the critically acclaimed film and its story of a couple (Driver and Scarlett Johansson) post-divorce also stars Laura Dern and Alan Alda. In addition to Golden Globe nominations, Johansson, Driver, Dern, and director Noah Baumbach have been gathering nominations from SAG and Critics' Choice, which are often strong Oscar predictors.
You may also like: Controversial songs from the year you were born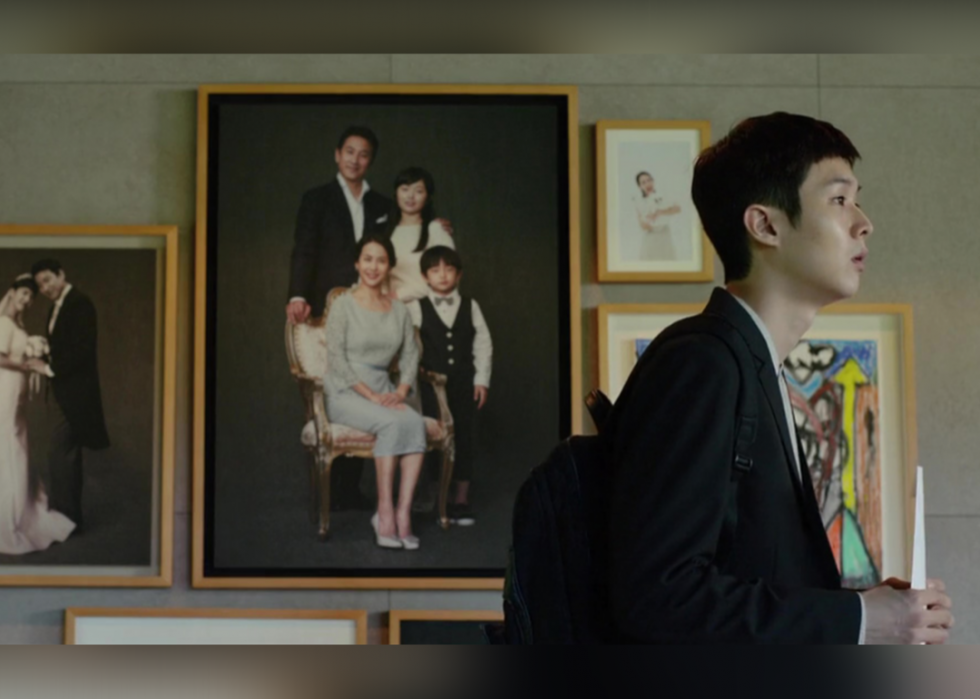 31 / 31
#1. Parasite
- Director: Bong Joon Ho
- Metascore: 96
- IMDb user rating: 8.6
- Runtime: 132 min
This genre-bending class thriller is a major Oscar contender this year. Without giving too much away, Bong Joon Ho's film, recently named Best Picture and Best Foreign Language Film by the Chicago Film Critics Association, is an edge-of-your-seat psychological thriller that will leave you thinking and terrified after you leave. It was nominated for three Golden Globe Awards, including Best Foreign Language Film and Best Director.
You may also like: The richest country music stars