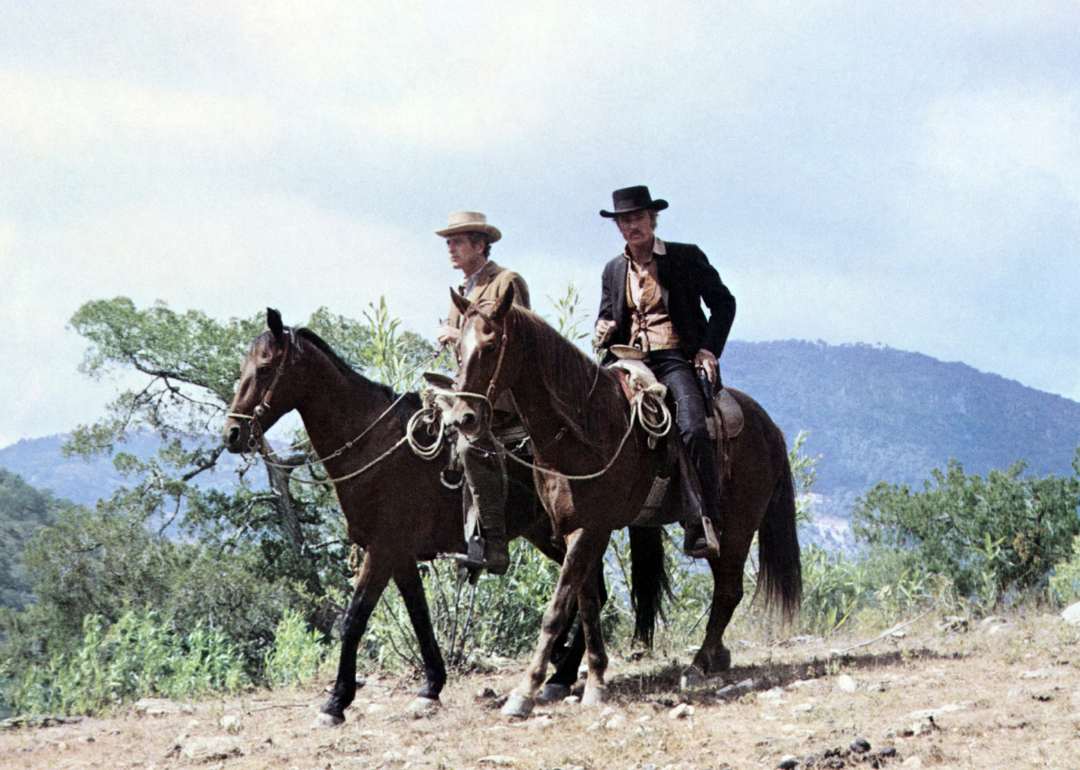 Best Western film from the year you were born
Silver Screen Collection // Getty Images
Best Western film from the year you were born
The Western is one of the oldest genres of cinema, with many of the earliest big-screen adventures recounting tales of rough-and-tumble life in the Old West. The first Western film ever produced wasn't made in the Wild West itself, but in the countryside of England. That short 1899 film, "Kidnapping by Indians," was just a minute long (and filled with stereotypes about Native Americans, which had been conveyed through tales brought back to the U.K. by cotton workers).
That was followed up by 1903's "The Great Train Robbery," which was inspired by Butch Cassidy and is considered to be the movie that brought the genre into public view. Since then, these yarns have progressed from simply amusing stories about cowboys and Native Americans to deeply-compelling motion pictures in which the lines between lawman and outlaw are blurred. Westerns launched the careers of some of film history's most iconic actors, including John Wayne, Roy Rogers, and Clint Eastwood. And this genre inspired movies made all over the world—perhaps most famously seen in Italy's Spaghetti Westerns, but also in films made in Korea, Russia, Germany, and beyond.
From silent films to recent Hollywood blockbusters, Stacker has put together a list of the best Western films—one representing each year since 1920. Data was pulled from IMDb (as of May 27, 2020), with the rankings based on user votes. Years without enough Westerns made were excluded. To make this list, movies had to be both the highest-rated Westerns in their given years and have more than 2,000 IMDb user votes.
Now it's time to giddy up and begin a journey through the years. Along the way, you will find not only the best Western film from the year you were born, but also a few ace-high Westerns with which you may have yet to be acquainted. Head 'em up and move 'em out, because this is one chronological hoedown that will turn even a tenderfoot into a true buckaroo.