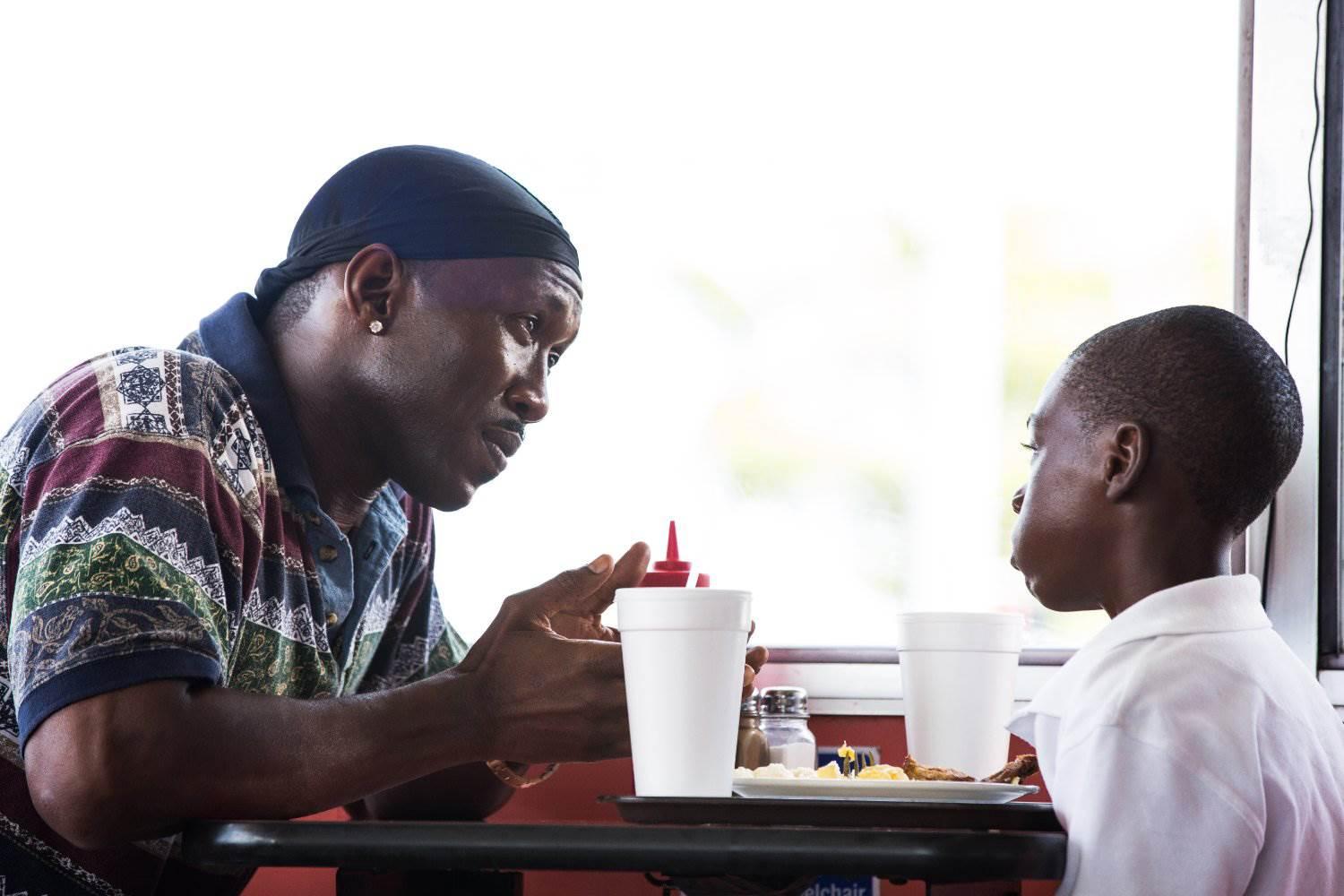 Golden Globes drama winner the year you were born
Golden Globes drama winner the year you were born
The storied history of the Golden Globes began in 1944 when the Hollywood Foreign Press Association gathered at the studios of Twentieth Century-Fox to celebrate the filmmaking achievements of 1943. 
Since then, the way that Golden Globe contenders are presented have shifted, from classic movies meant to be viewed in luxurious theaters to the addition of movies that went straight to streaming services in 2021, a result of the pandemic that shuttered theaters and saw people stuck in their homes, binge-watching content. 
But there are some consistent themes throughout the decades: Love triangles, revenge, family conflict, the trials of war, and the struggles of everyday life.
The winners range from productions by directors with decades of experience in the industry, to those by newer filmmakers, some of whom found new paths to success with the ever-increasing popularity of in-home viewing.
While the overall awards began in 1944, in 1952 the "best film" category was split into "drama" and "comedy." So scroll through the slideshow to find out who won the Golden Globes' Best Picture in Drama the year you were born, beginning with 1952.
You may also like: Golden Globes Best Picture in Musical or Comedy from the year you were born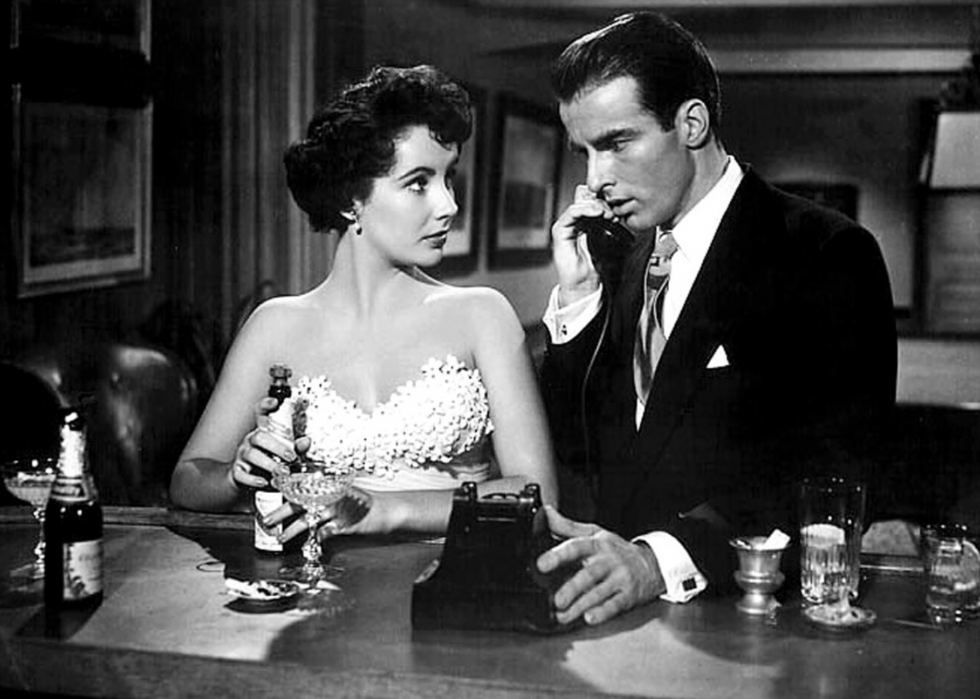 1 / 70
1952: A Place in the Sun
Director: George Stevens
This 1952 classic tells the story of George Eastman (Montgomery Clift), a new arrival in California who falls for two women—a factory worker (Shelley Winters) whom he gets pregnant, and a high-society beauty played by Elizabeth Taylor. George is a social climber, but his first love won't let him get away that easy.
Runners-up: "Bright Victory," "Detective Story," "Quo Vadis," "A Streetcar Named Desire"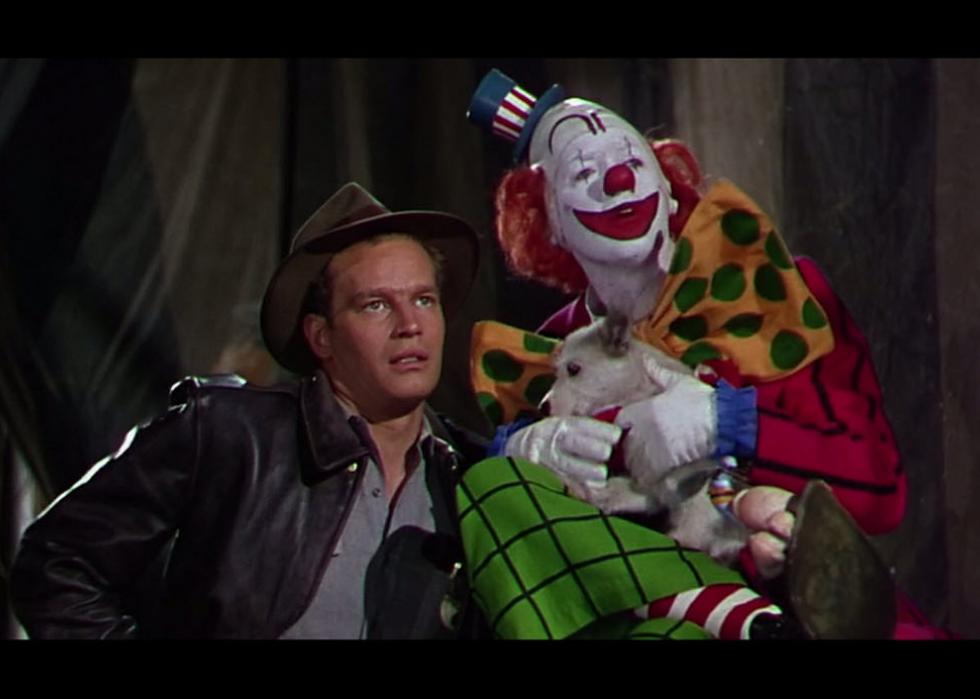 2 / 70
1953: The Greatest Show on Earth
Director: Cecil B. DeMille
If you had to write an elevator pitch for Cecil B. DeMille's "The Greatest Show on Earth," it could be, "Love triangles, risky tricks, guilty clowns, and crime at the circus." And that only starts to explain the weird, wonderful classic starring James Stewart, Betty Hutton, and Charlton Heston.   
Runners-up: "Come Back, Little Sheba," "The Happy Time," "High Noon," "The Thief"
3 / 70
1954: The Robe
Director: Henry Koster
"The Robe" tells the story of the first-century Roman leader Marcellus Gallio (Richard Burton) who gets the order to crucify Jesus of Nazareth. Once the horrible deed is done, Gallio wins Jesus' robe, but is haunted by a guilty conscience—so he searches through Palestine to understand more about the life of the man he killed.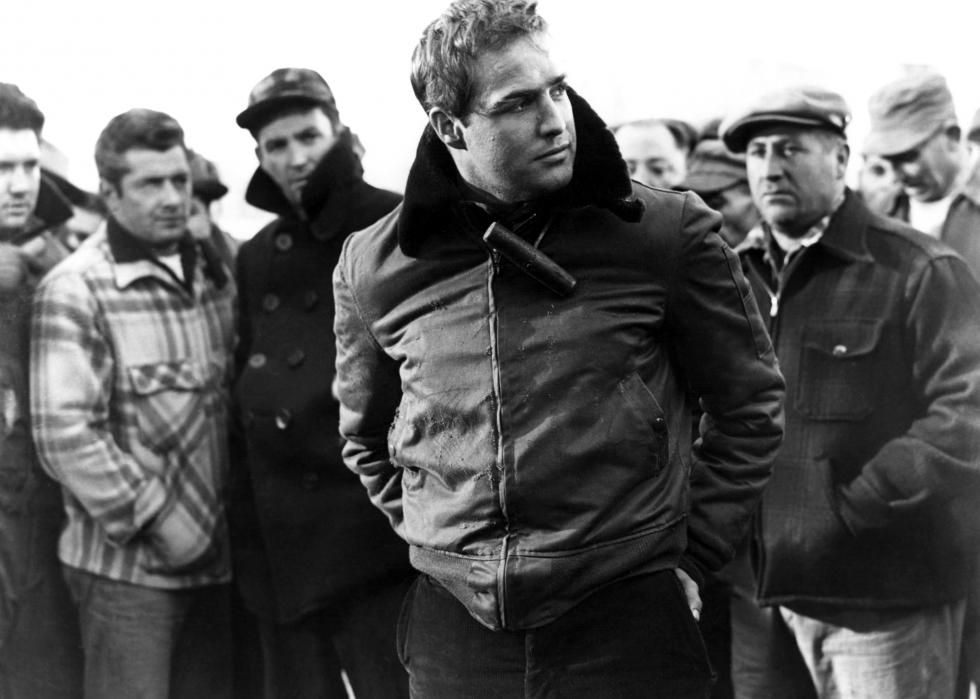 4 / 70
1955: On the Waterfront
Director: Elia Kazan
Marlon Brando burst on the scene in 1951 with his performance as Stanley Kowalski in "Streetcar Named Desire," but some argue that it was his performance as fighter-turned-longshoreman Terry Malloy that showed the range of his talents. "On the Waterfront" tells the story of Malloy standing up against the corrupt union bosses who have killed his brother and best friend.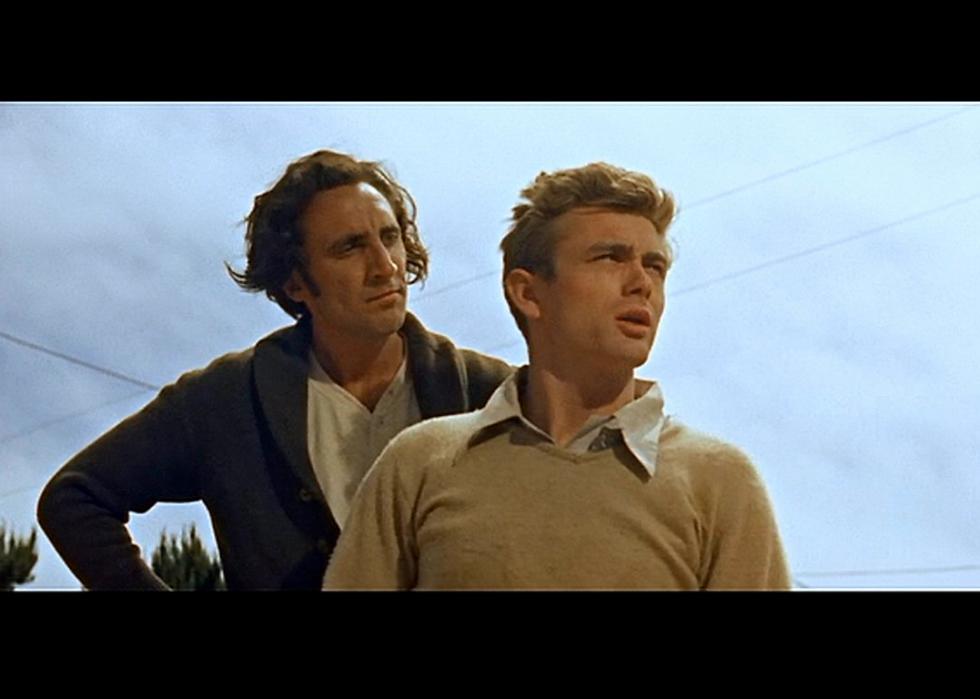 5 / 70
1956: East of Eden
Director: Elia Kazan
Based on the John Steinbeck masterpiece, "East of Eden" tells the story of a young man (James Dean) trying to win the love of his religious father (Raymond Massey), who clearly favors his brother (Richard Davalos). Eventually, in this Cain and Abel retelling, Dean's character falls for his brother's girlfriend (Julie Harris). This was James Dean's first starring role in a film, and one of only three movies he starred in that were released before his untimely death.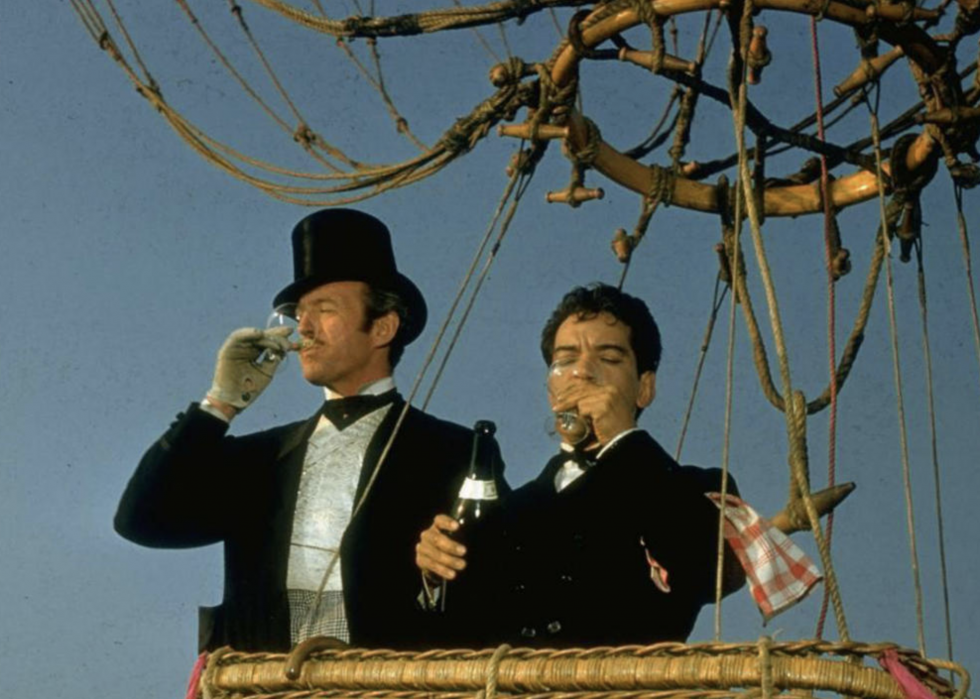 6 / 70
1957: Around the World in 80 Days
Director: Michael Anderson
Although the 2004 film retelling of this Jules Verne novel left a fair amount to be desired, the 1957 version is a wonderful, cheerful romp. David Niven plays a Victorian Englishman who wagers that he can circumnavigate the globe in 80 days.
Runners-up: "Giants," "Lust for Life," "The Rainmaker," "War and Peace"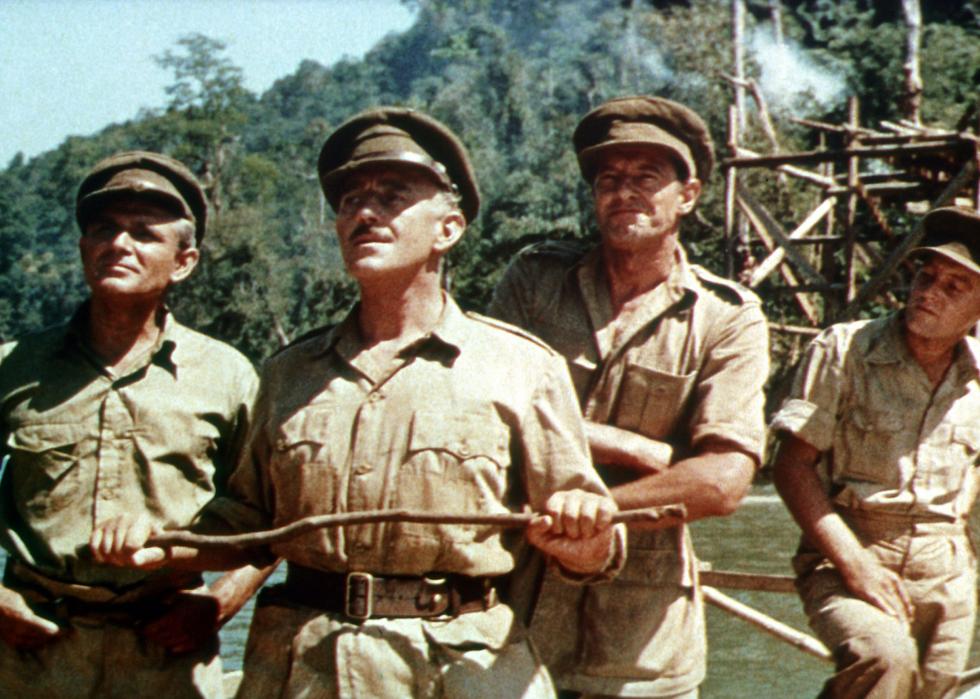 7 / 70
1958: The Bridge on the River Kwai
Director: David Lean
Often lauded as one of the greatest movies ever made, "The Bridge on the River Kwai" tells the story of a group of British World War II prisoners-of-war, tasked with building a bridge for their Japanese captors. David Lean, who also directed "Lawrence of Arabia," is a master at war epics that manage to investigate the interior life of people at war. Alec Guinness won the Oscar for Best Actor for his role as Col. Nicholson.
Runners-up: "12 Angry Men," "Sayonara," "Wild is the Wind," "Witness for the Prosecution"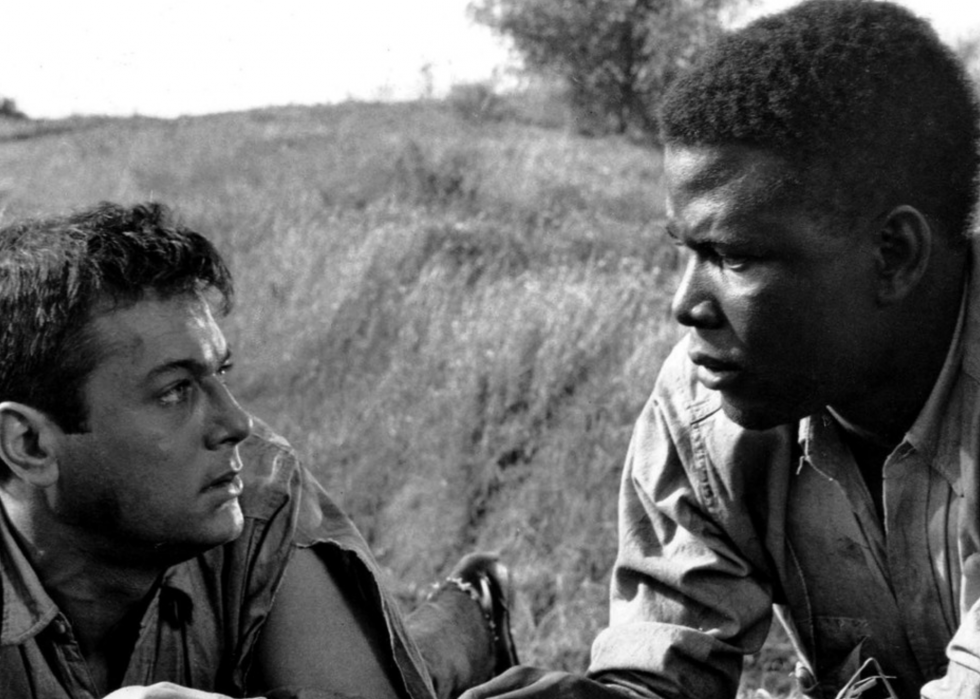 8 / 70
1959: The Defiant Ones
Director: Stanley Kramer
This film tells the story of two convicts (played by Sidney Poitier and Tony Curtis) who escape from a transport truck and must evade authorities while chained together. The two men—one black and one white—hate each other, but must learn to coexist in order to stay out of the grips of the law. The film tackles a social issue with a level of grace (much of it due to the genius of Poitier), especially impressive given the state of the country in 1959.
Runners-up: "Cat on a Hot Tin Roof," "Homes Before Dark," "I Want to Live!" "Separate Tables"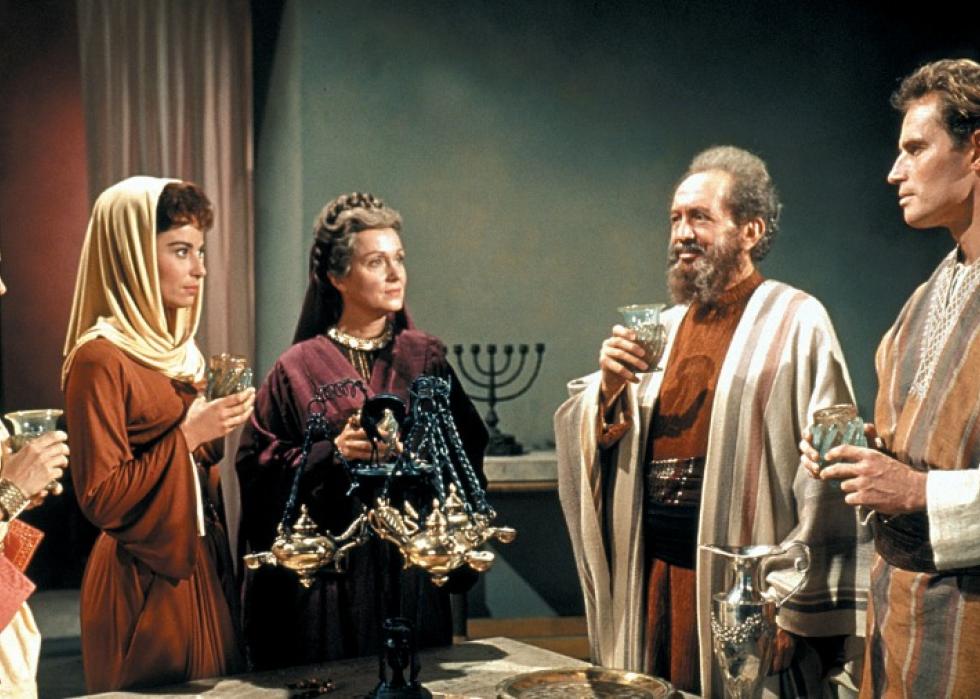 9 / 70
1960: Ben-Hur
Director: William Wyler
In this Mount Rushmore of epics, "Ben-Hur" tells the story of a Jewish prince sent into slavery who comes back for revenge after winning his freedom. The film stars Charlton Heston in the role of Judah Ben-Hur, who won the Best Actor Oscar for his performance. The legendary biblical epic is fantastic throughout, but its chariot race scene is the best part—it's considered one of the greatest action sequences ever filmed.
Runners-up: "Anatomy of a Murder," "The Diary of Anne Frank," "The Nun's Story," "On the Beach"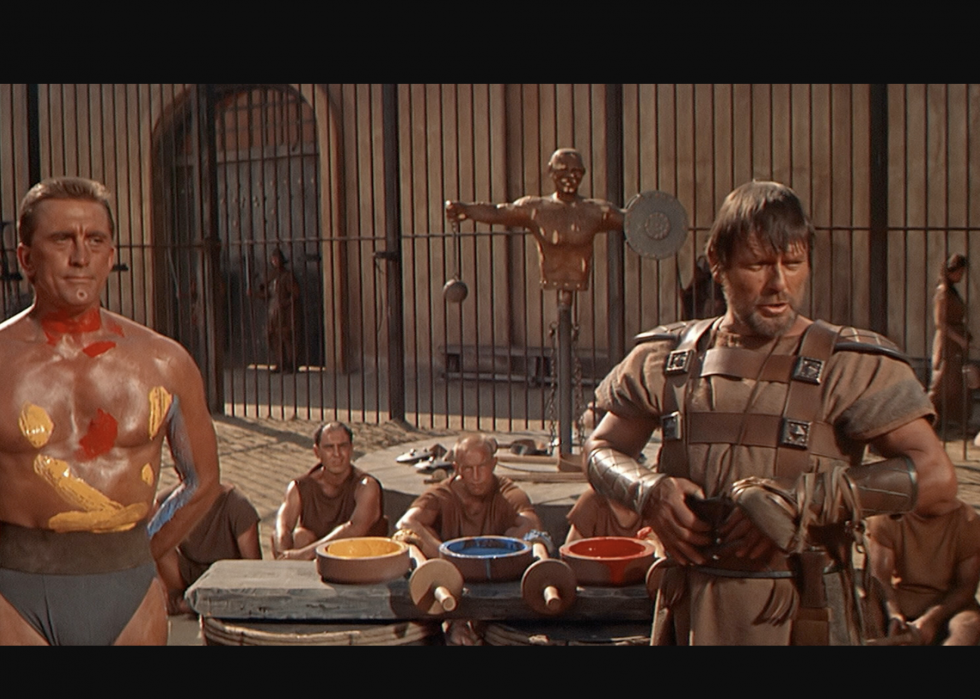 10 / 70
1961: Spartacus
Director: Stanley Kubrick
In 73 B.C., a slave named Spartacus (Kirk Douglas) leads a revolt at a gladiator school—and the freed slaves begin a revolt that continues to build as more men are freed to fight. After many battles, the army led by Spartacus must face off with the Romans. This Stanley Kubrick film is the first in an impressive five-movie run: "Spartacus," "Lolita," "Dr. Strangelove," "2001: A Space Odyssey," and "A Clockwork Orange."
Runners-up: "Elmer Gantry," "Inherit the Wind," "Sons and Lovers," "Sunrise at Campobello"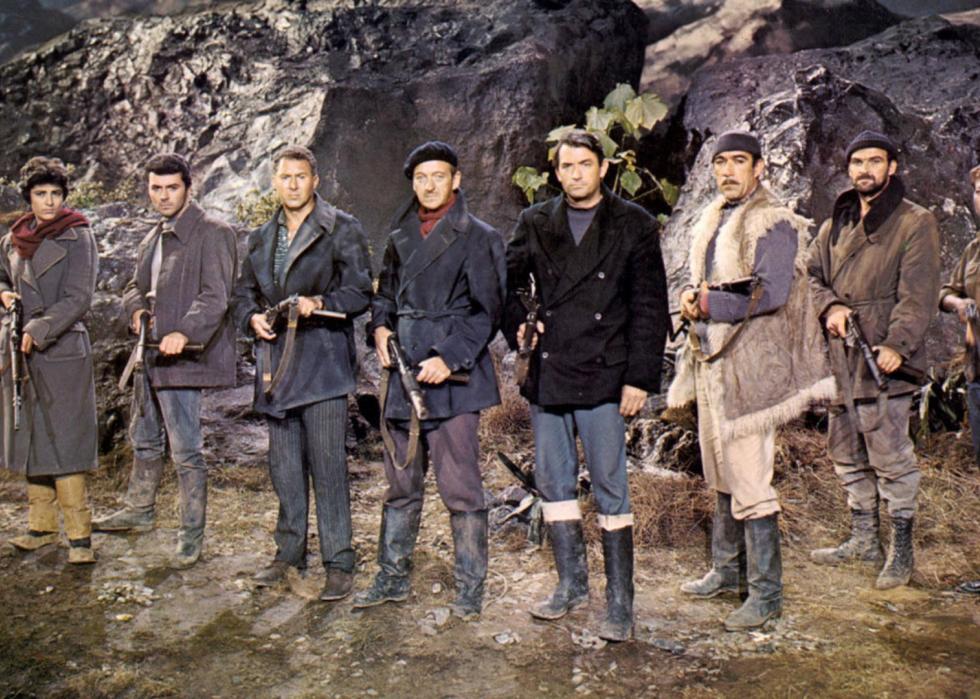 11 / 70
1962: The Guns of Navarone
Director: J. Lee Thompson
Based on the novel by Alistair MacLean, "The Guns of Navarone" tells a World War II story of the British troops sent across occupied Greece to destroy the massive German guns that have them trapped. The film stars Gregory Peck as the small group's leader, David Niven as the demolition expert, and Anthony Quinn as the Greek resistance officer. 
Runners-up: "El Cid," "Fanny," "Judgment at Nuremberg," "Splendor in the Grass"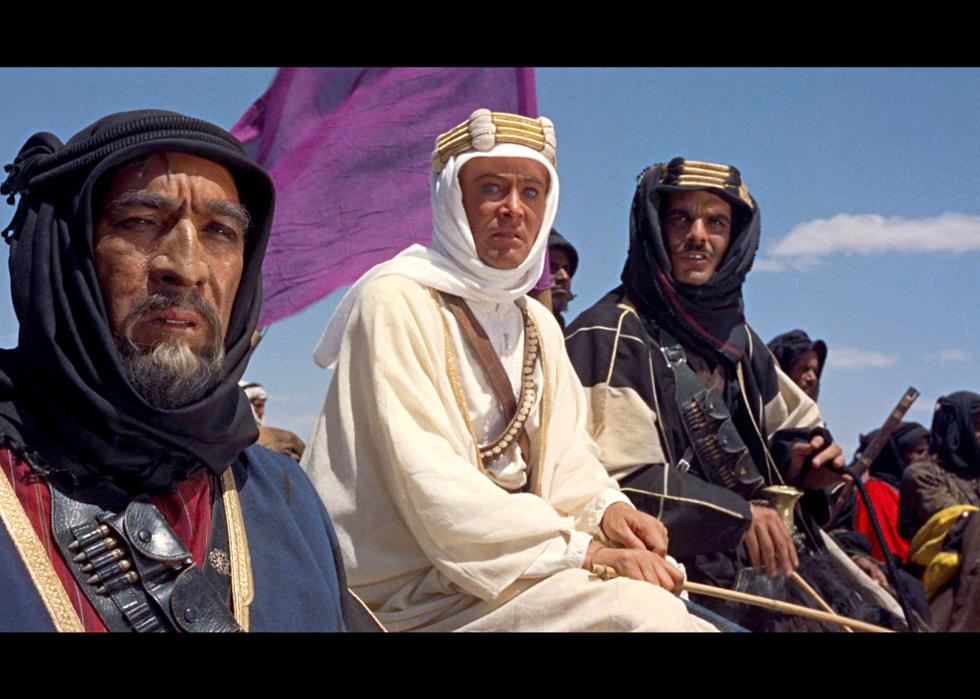 12 / 70
1963: Lawrence of Arabia
Director: David Lean
David Lean's film tells the story of T.E. Lawrence (Peter O'Toole), an English officer who works to unite a diverse set of Arab tribes to defeat the Turks during World War I. There are a lot of amazing scenes in this film—putting out matches between fingers, Lawrence arriving from his desert ride, and many more—but none more provocative than the drawing of the Middle East borders near the end of the film. It's been theorized that much of the 20th century's upheaval in the region came from the crude divisions drawn after the conflict.
Runners-up: "The Chapman Report," "Days of Wine and Roses," "Freud," "Hemingway's Adventures of a Young Man," "Lisa," "The Longest Day," "The Miracle Worker," "Mutiny on the Bounty," "To Kill a Mockingbird"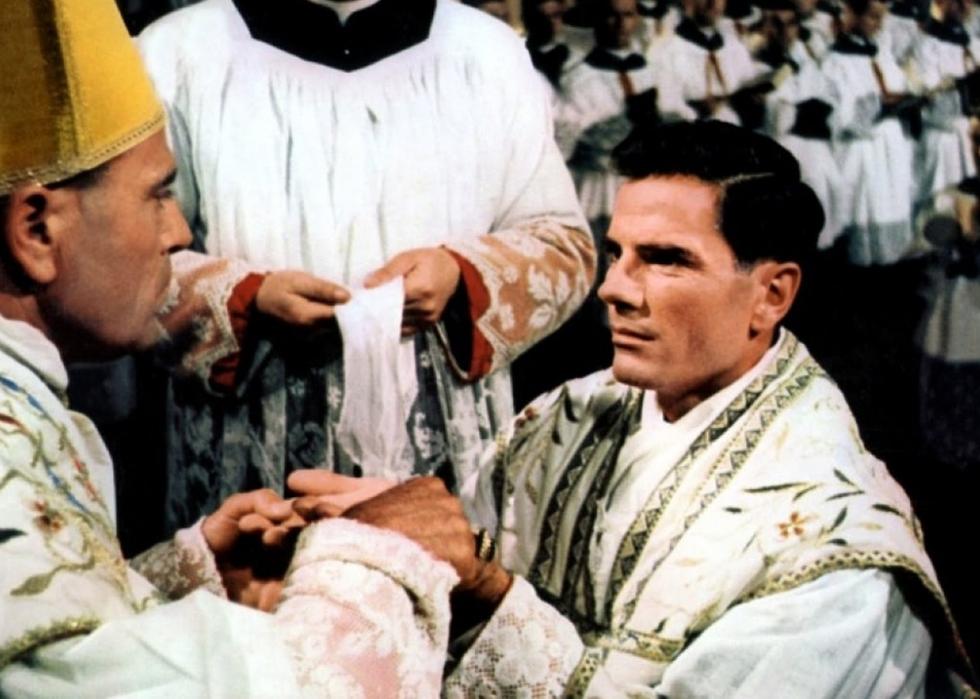 13 / 70
1964: The Cardinal
Director: Otto Preminger
This film—which follows the journey of a young Catholic priest from Boston through his rise to the office of the cardinal—covers a lot of ground. At different stages in his career, Stephen Fermoyle (Tom Tryon) deals with issues of morality, from children born out of wedlock, falling in love as a priest, racial bigotry, and Nazism. John Huston, the legendary director and father of actress Anjelica Huston, made his acting debut in the feature as Cardinal Glennon.
Runners-up: "America America," "Captain Newman, M.D.," "The Caretakers," "Cleopatra," "The Great Escape," "Hud," "Lilies of the Field"
14 / 70
1965: Becket
Director: Peter Glenville
When King Henry II (Peter O'Toole) puts his friend and confidant Thomas Becket (Richard Burton) in the position of archbishop of Canterbury, he expects loyalty from the church. Instead, Becket rises up against the King and his immoral acts, setting off a battle between church and crown. The film is based on a Broadway play that starred Laurence Olivier and Anthony Quinn in its opening run—interestingly, O'Toole played Quinn's role and Burton played Olivier's in the big-screen adaptation.
Runners-up: "The Chalk Garden," "Dear Heart," "The Night of the Iguana," "Zorba the Greek"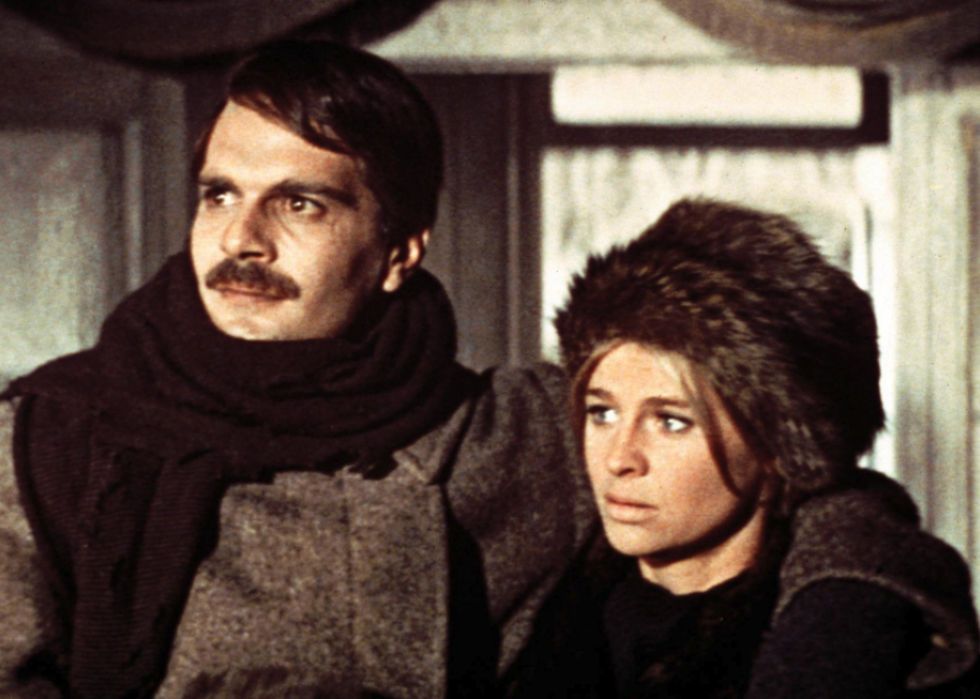 15 / 70
1966: Doctor Zhivago
Director: David Lean
Based on the novel by Boris Pasternak, "Doctor Zhivago" tells the story of a Russian physician (Omar Sharif) who falls in love with a married woman (Julie Christie)—all while the WWI and Russia's October Revolution upends his life. This film is incredibly long, but it does a great job of finding humanity among violence. The book was banned in the Soviet Union, so the director David Lean had to build an entire Moscow set near Madrid.
Runners-up: "The Collector," "The Flight of the Phoenix," "A Patch of Blue," "Ship of Fools"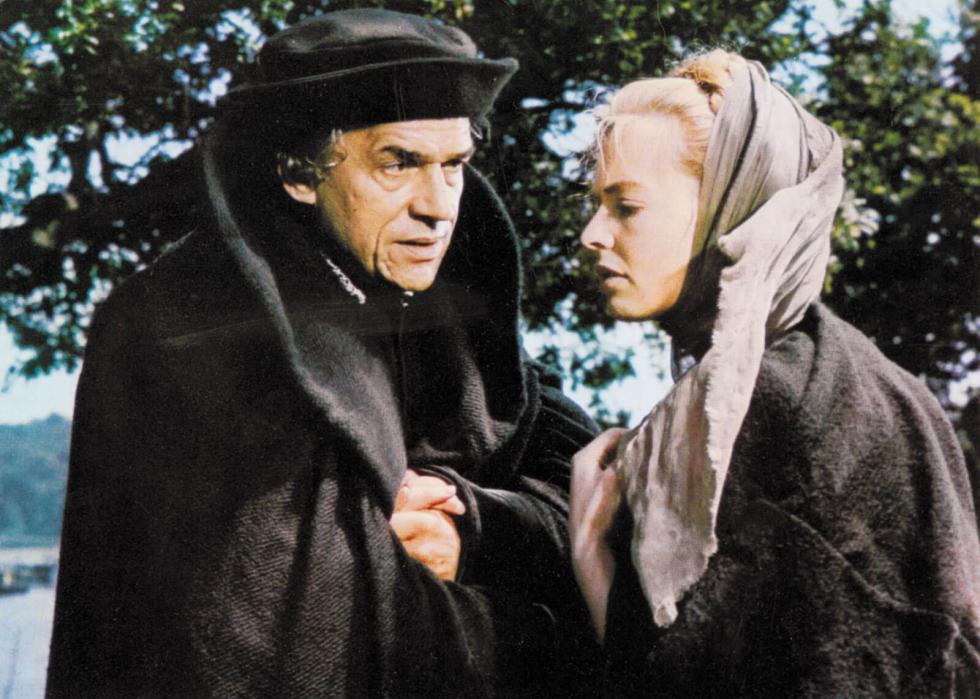 16 / 70
1967: A Man for All Seasons
Director: Fred Zinnemann
In another battle between the church and the crown, "A Man for All Seasons" tells the story of Thomas More (Paul Scofield)—who took a stand against King Henry VIII (Robert Shaw) when he notoriously separated England from the Roman Catholic Church so he could get divorced. Orson Welles plays the king's advisor, Cardinal Wolsey, in this adaption of the famous stage play.   
Runners-up: "Born Free," "The Professionals," "The Sand Pebbles," "Who's Afraid of Virginia Woolf?"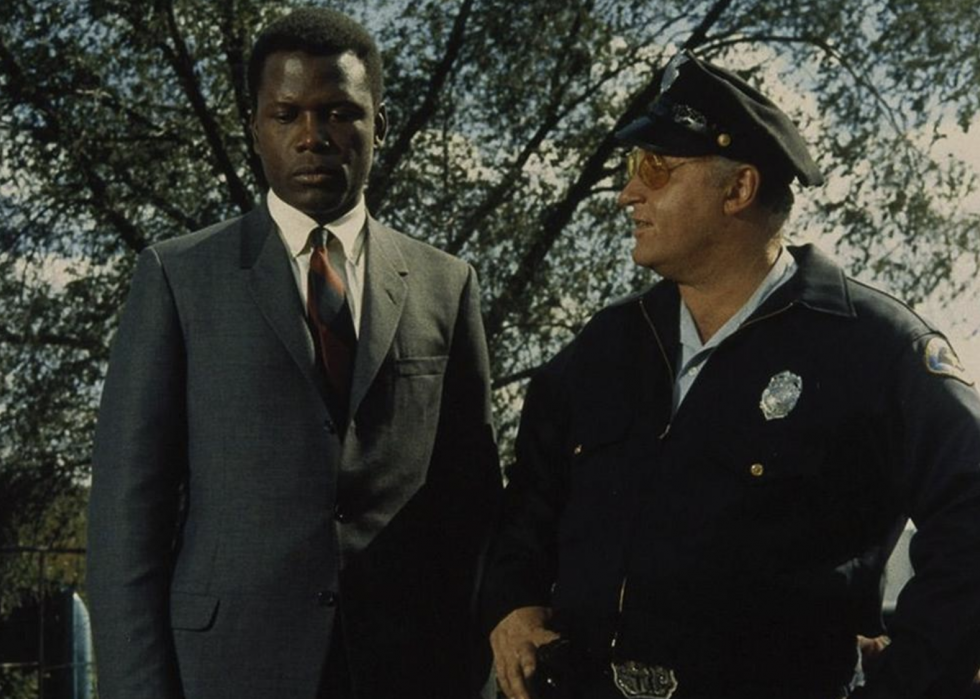 17 / 70
1968: In the Heat of the Night
Director: Norman Jewison
After being wrongfully arrested for a murder in a bigoted Southern town, Virgil Tibbs (Sidney Poitier)—a well-established Philadelphia homicide detective—is instead enlisted by the local police chief to help solve the murder. Director Norman Jewison takes a bold stance on racism throughout the film, but manages to break the tension with funny moments. Poitier is incredible as usual, as is Rod Steiger, who plays the police chief.
Runners-up: "Bonnie and Clyde," "Far from the Madding Crowd," "Guess Who's Coming to Dinner," "In Cold Blood"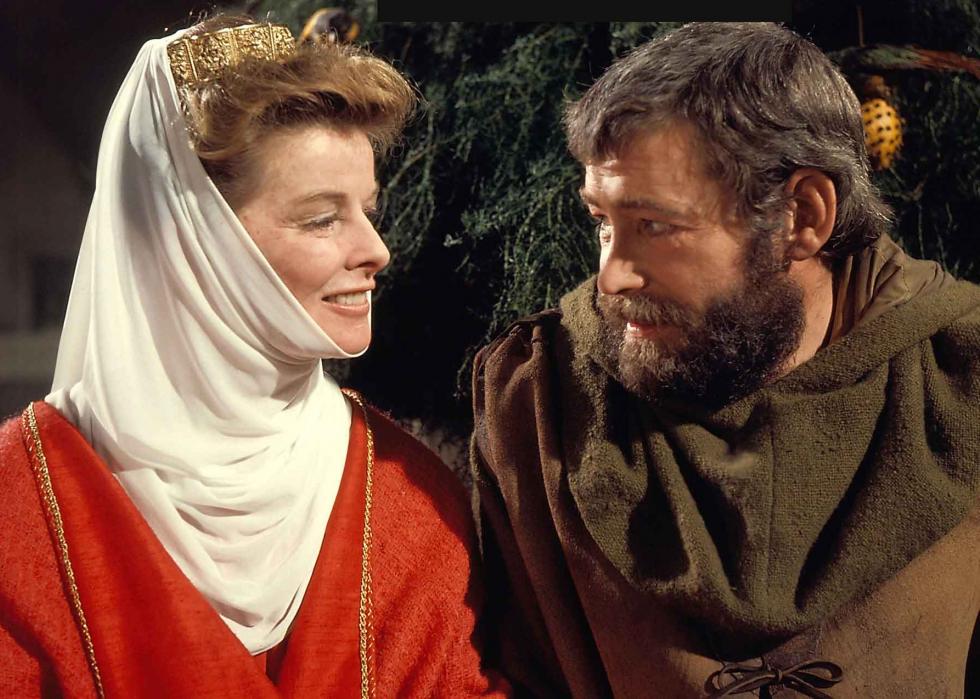 18 / 70
1969: The Lion in Winter
Director: Anthony Harvey
Another King Henry II story, this one centers on the monarch's heirs to the throne. Based on a stage play, "The Lion in Winter" focuses on a Christmas in 1183 during which the king (Peter O'Toole) expresses his desire for his youngest son (Nigel Terry) to assume the throne, rather than the oldest (Anthony Hopkins). Royal intrigue and infighting occurs, partly spurred on by Katharine Hepburn, who plays the estranged queen.
Runners-up: "Charly," "The Fixer," "The Heart Is a Lonely Hunter," "The Shoes of the Fisherman"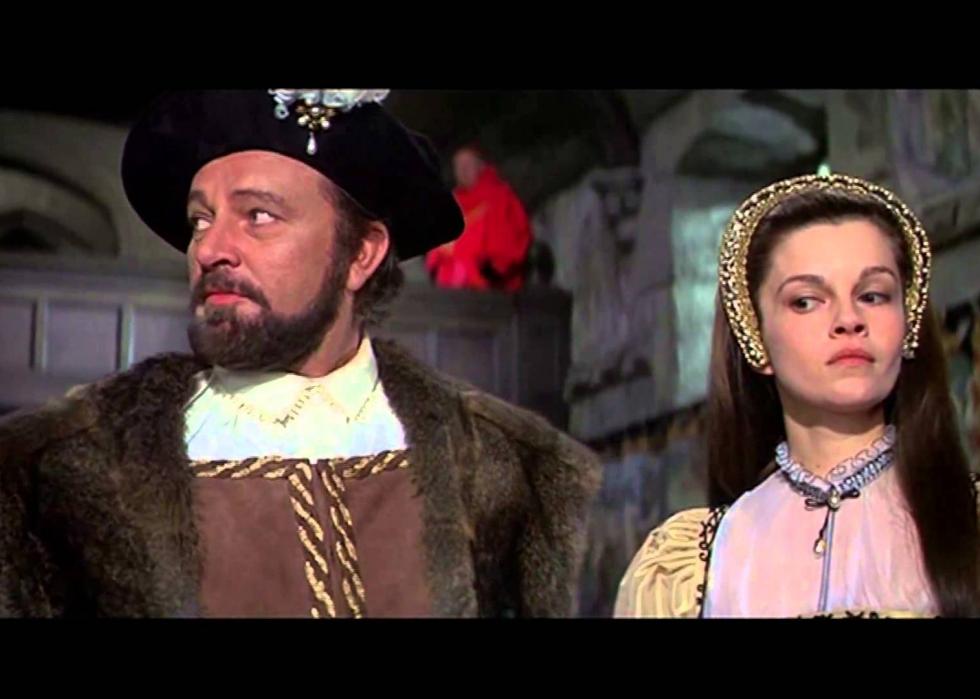 19 / 70
1970: Anne of the Thousand Days
Director: Charles Jarrott
Another look at the royals acting badly, "Anne of the Thousand Days" follows Henry VIII (Richard Burton) as he dispatches with his wife Katherine of Aragon (Irene Papas) in favor of the young, intriguing Anne Boleyn (Geneviève Bujold). It seems the best path to award season in the late '60s was a film about an ancient English king—the ghost of Edward I is still shocked that Peter O'Toole or Richard Burton never played him.
Runners-up: "Butch Cassidy and the Sundance Kid," "Midnight Cowboy," "The Prime of Miss Jean Brodie," "They Shoot Horses, Don't They?"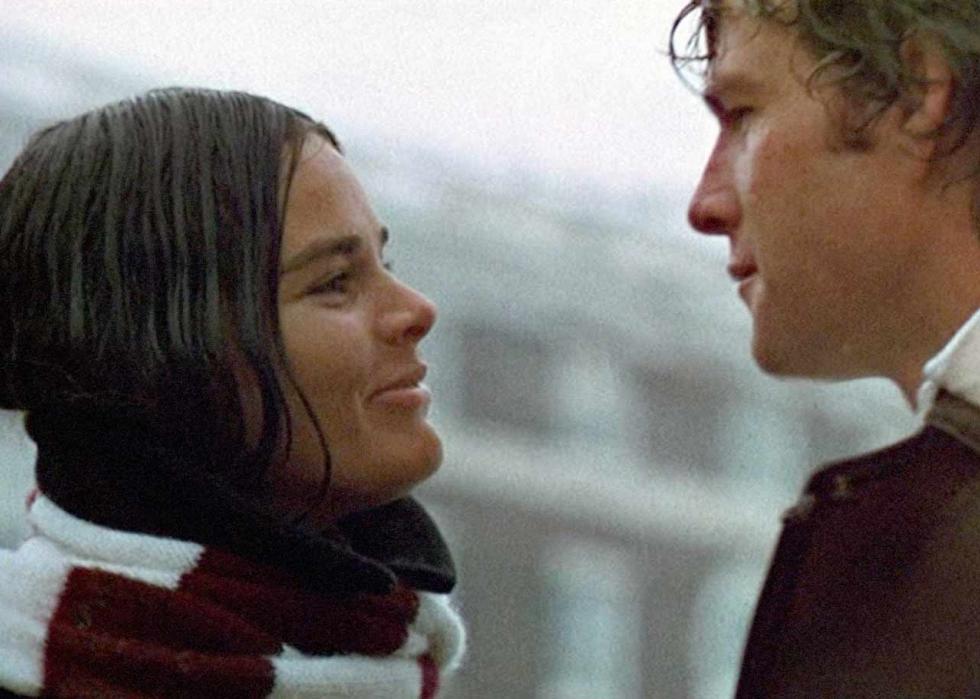 20 / 70
1971: Love Story
Director: Arthur Hiller
Arthur Hiller's award-winning film tells the story of mismatched lovers who fall deeply in love. Oliver Barrett IV (Ryan O'Neal) is a Harvard Law student, while Jennifer Cavilleri (Ali MacGraw) studies music—when they tie the knot, Oliver's father is furious and threatens to disown him.
Runners-up: "Airport," "Five Easy Pieces," "I Never Sang for My Father," "Patton"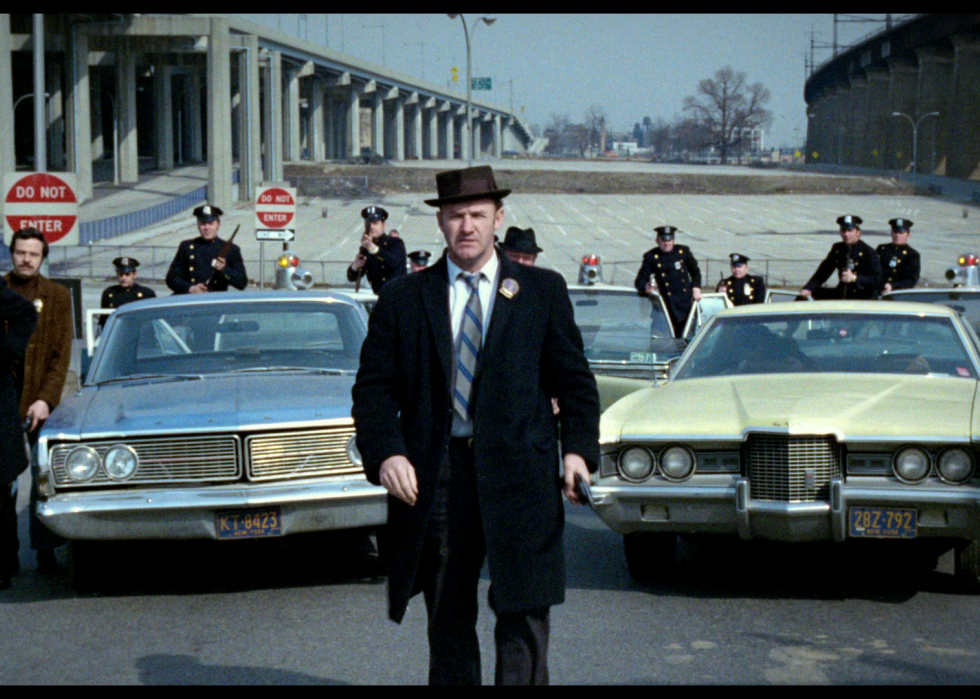 21 / 70
1972: The French Connection
Director: William Friedkin
A couple of tough New York City narcotics agents (Gene Hackman and Roy Scheider) have a drug bust in Brooklyn, leading them to an international case of drug smuggling, murder, and millions of dollars. Director William Friedkin pits the gritty, alcoholic Hackman character against a classy, well-mannered nemesis: heroin supplier Alain Charnier (Fernando Rey). The film's crescendo is probably the greatest car chase to ever be filmed.
Runners-up: "A Clockwork Orange," "The Last Picture Show," "Mary, Queen of Scots," "Summer of '42"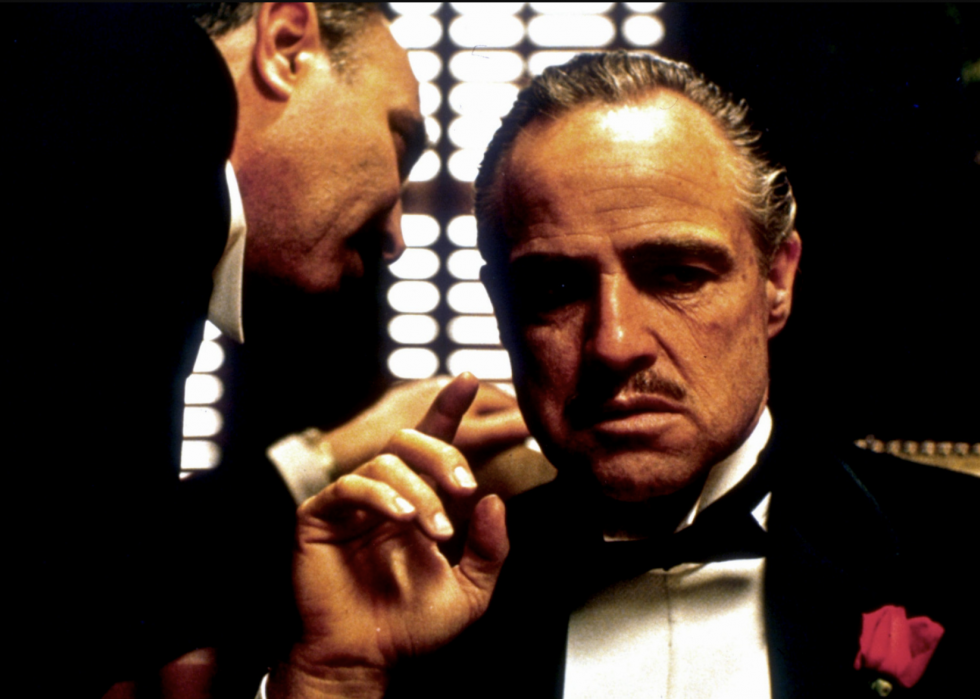 22 / 70
1973: The Godfather
Director: Francis Ford Coppola
Starting with a wedding at the Corleones' palatial mansion and ending with the influential mob family crowning a new leader, Francis Ford Coppola's adaptation of the Mario Puzo novel is cinema perfection from beginning to end. In one of his most iconic roles, Marlon Brando plays Vito Corleone (the Godfather himself), and Al Pacino plays his youngest son, Michael—who attempts to live outside of crime, but is eventually pulled back in. Its robust cast includes James Caan, Robert Duvall, Diane Keaton, John Cazale, and Talia Shire.
Runners-up: "Deliverance," "Frenzy," "The Poseidon Adventure," "Sleuth"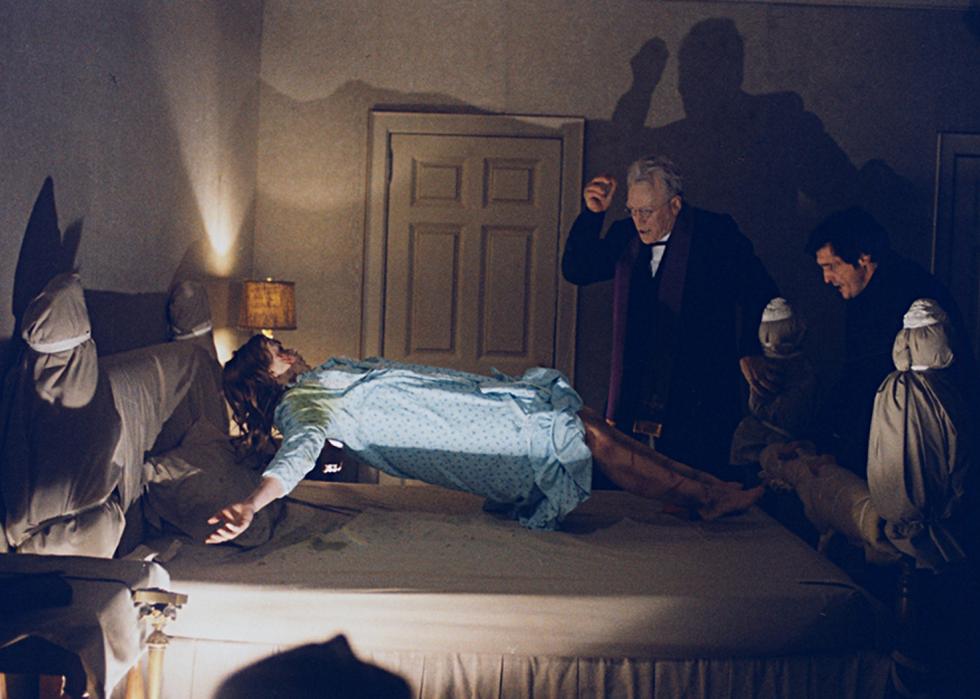 23 / 70
1974: The Exorcist
Director: William Friedkin
"The Exorcist" tells the story of a girl possessed by an evil force, and the two priests brought in to try to exorcise her demons. The film is dense with blood-curdling screams and horrified expressions, which may have been based in real terror—director William Friedkin was known to have put actors through absolute hell on set (like slapping an actor playing a priest, firing blanks without warning, and yanking actors in harnesses).
Runners-up: "Cinderella Liberty," "The Day of the Jackal," "Last Tango in Paris," "Save the Tiger," "Serpico"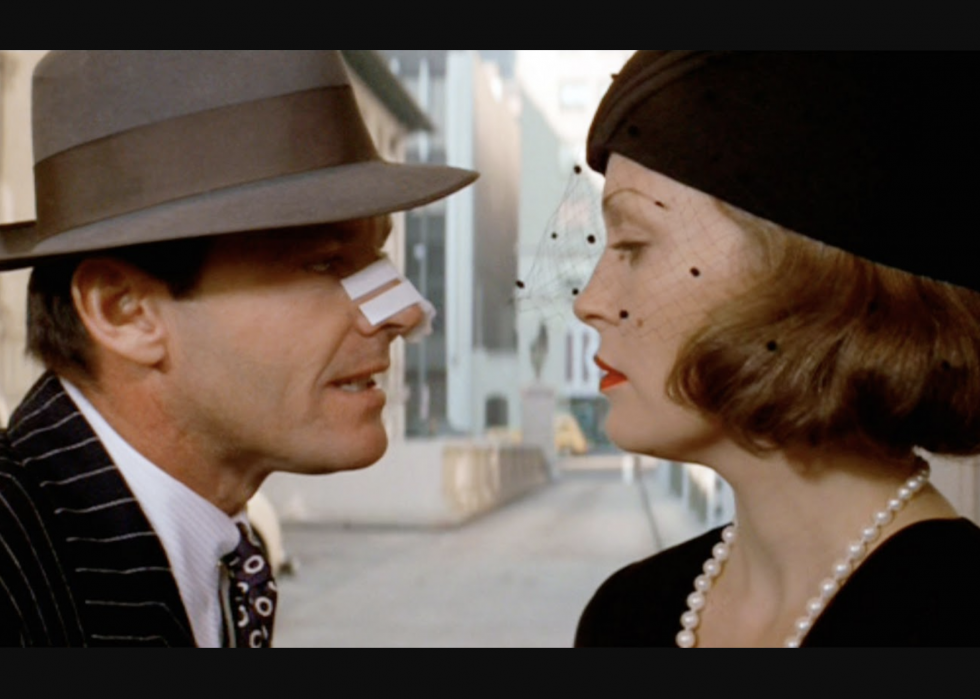 24 / 70
1975: Chinatown
Director: Roman Polanski
A story about the politics of water in Los Angeles should never have been this good. But Roman Polanski's noir masterpiece about a private detective (Jack Nicholson) hired to catch a cheating husband by the beautiful and wealthy Evelyn Mulwray (Faye Dunaway) and is instead brought into a world of lies, corruption, and murder.
Runners-up: "The Conversation," "Earthquake," "The Godfather Part II," "A Woman Under the Influence"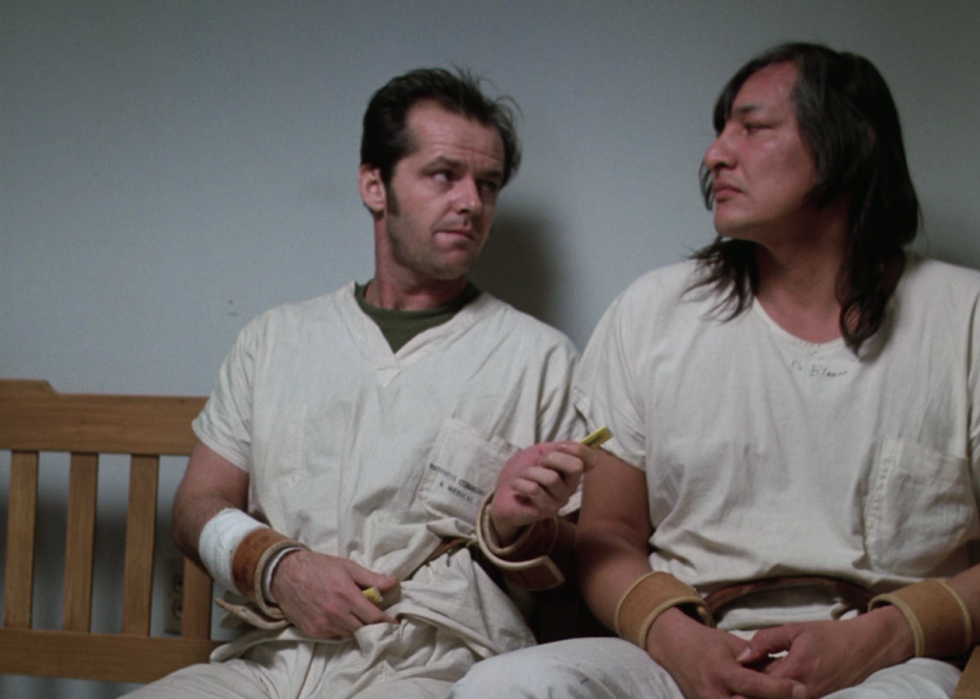 25 / 70
1976: One Flew Over the Cuckoo's Nest
Director: Miloš Forman
Based on the Ken Kesey novel, "One Flew Over the Cuckoo's Nest" tells the story of a constantly in trouble criminal Randle McMurphy (Jack Nicholson), who fakes mental illness in order to serve his sentence at a mental institution instead of a prison farm. But soon, the troublemaking McMurphy learns he may have to stay in the institution indefinitely. Director Miloš Forman's film is beautiful and tragic, and is peppered with amazing performances from the ensemble of actors portraying the other mental patients.
Runners-up: "Barry Lyndon," "Dog Day Afternoon," "Jaws," "Nashville"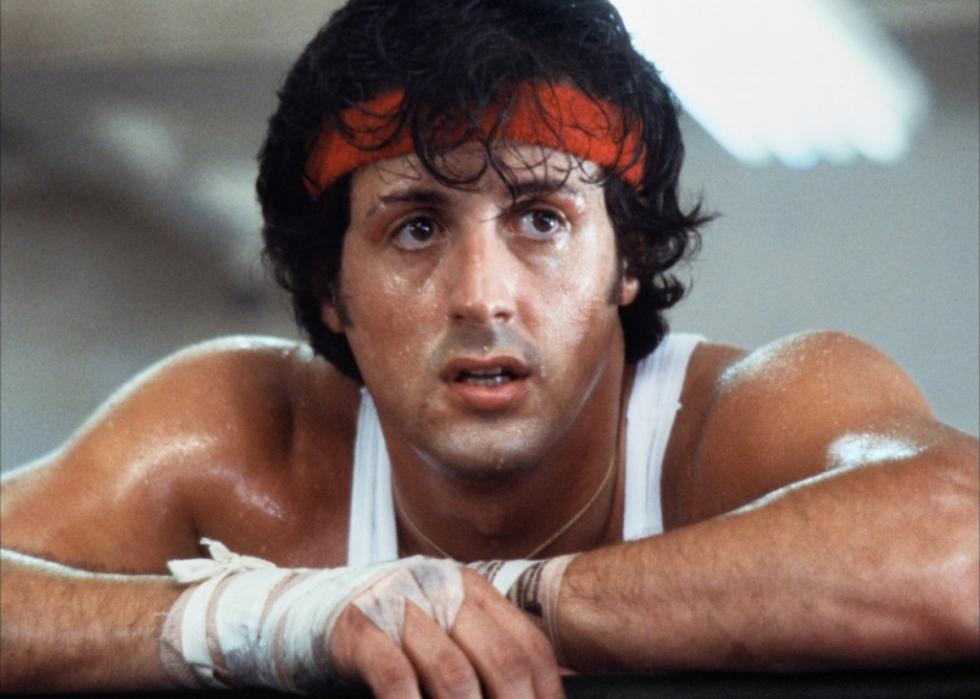 26 / 70
1977: Rocky
Director: John G. Avildsen
The sports movie classic tells the story of a struggling boxer from Philadelphia (Sylvester Stallone) who gets the chance of a lifetime when, as a publicity stunt, heavyweight champ Apollo Creed (Carl Weathers) picks him for an exhibition fight. There are endless iconic scenes throughout the film, none more so than when Rocky runs up the steps of the Philadelphia Museum of Art. Stallone was nominated for both Best Actor and Best Screenwriter at the 1977 Academy Awards.
Runners-up: "All the President's Men," "Bound for Glory," "Network," "Voyage of the Damned"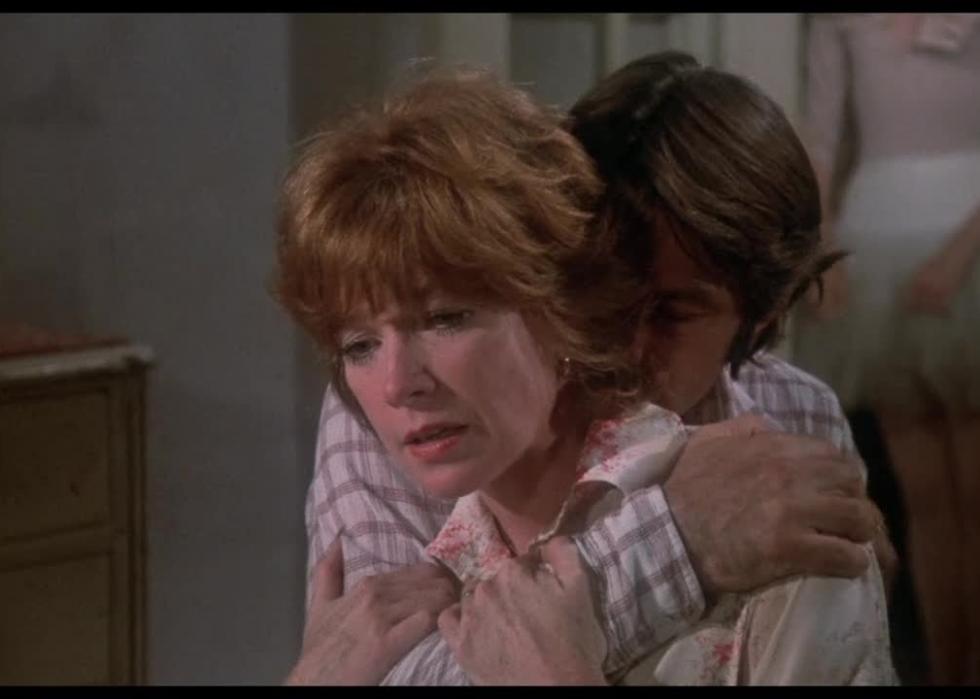 27 / 70
1978: The Turning Point
Director: Herbert Ross
"The Turning Point" follows the lives of two women: Emma (Anne Bancroft) who gave up everything for her career in ballet, and Deedee (Shirley MacLaine) who gave up ballet for the chance at a family. Now, when Deedee's daughter joins Emma's dance company, the two realize they both want the other's life.
Runners-up: "Close Encounters of the Third Kind," "I Never Promised You a Rose Garden," "Julia," "Star Wars"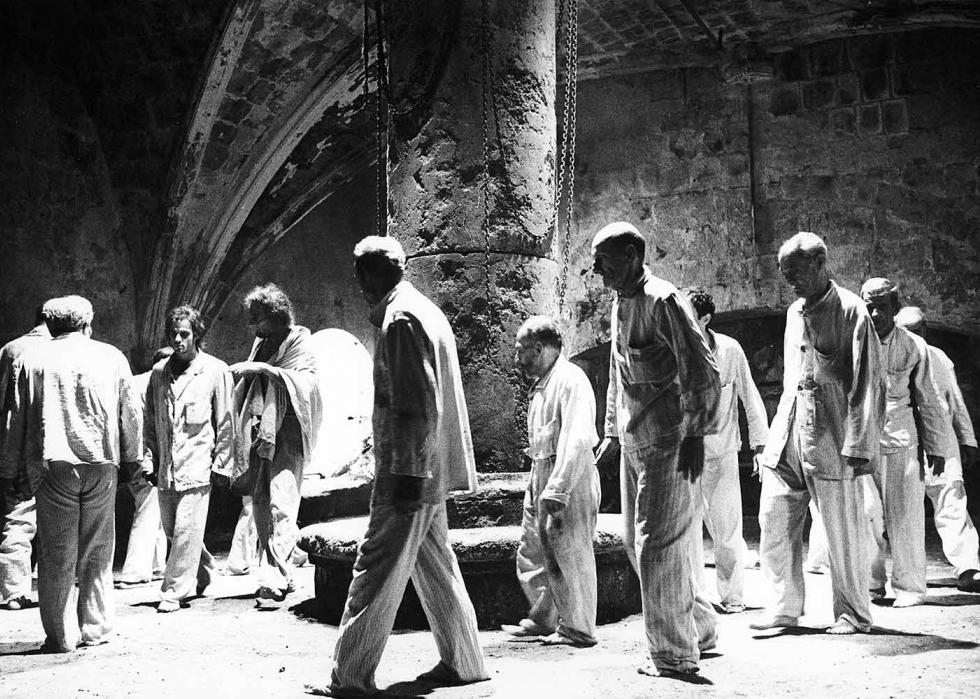 28 / 70
1979: Midnight Express
Director: Alan Parker
After trying and failing to smuggle hash out of Istanbul, American college student Billy Hayes (Brad Davis) is thrown in a brutal Turkish prison under the watchful eye of a maniacal guard (played by Paul L. Smith). Director Alan Parker went on to help create Pink Floyd's psychedelic film version of "The Wall."
Runners-up: "Coming Home," "Days of Heaven," "The Deer Hunter," "An Unmarried Woman"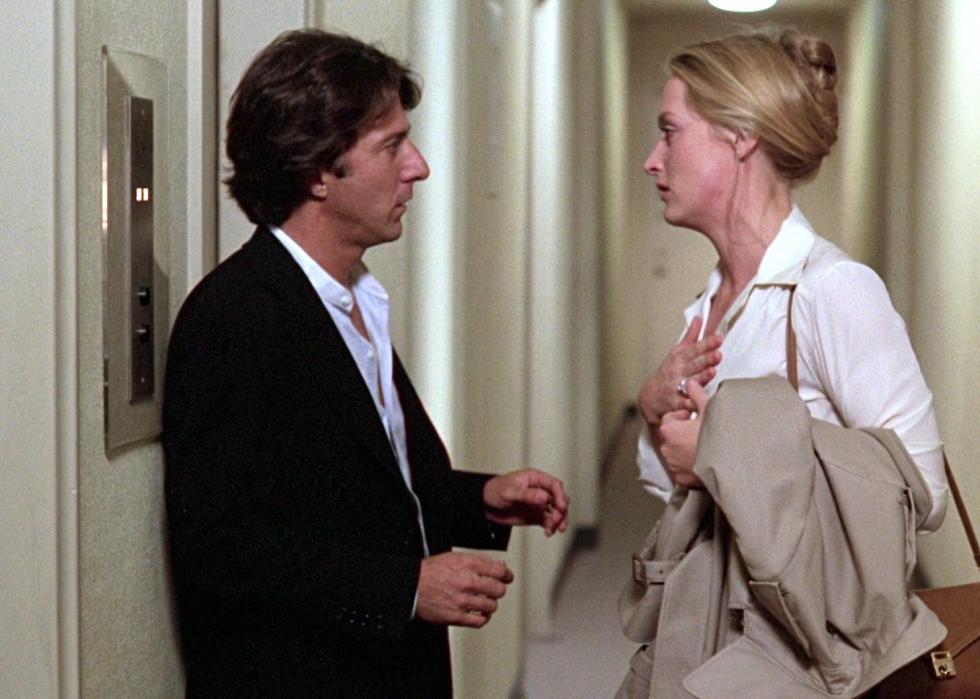 29 / 70
1980: Kramer vs. Kramer
Director: Robert Benton
When Joanna Kramer (Meryl Streep) tells her workaholic husband Ted (Dustin Hoffman) that she's leaving him and their son, he's left to learn how to be a dad. When she returns 15 months later to try to gain custody of their kid, a custody battle ensues. The film, based on the book by Avery Corman, is a showcase performance of the two of the greatest actors of all time—and appropriately, both Hoffman and Streep won Oscars for their performances.
Runners-up: "Apocalypse Now," "The China Syndrome," "Manhattan," "Norma Rae"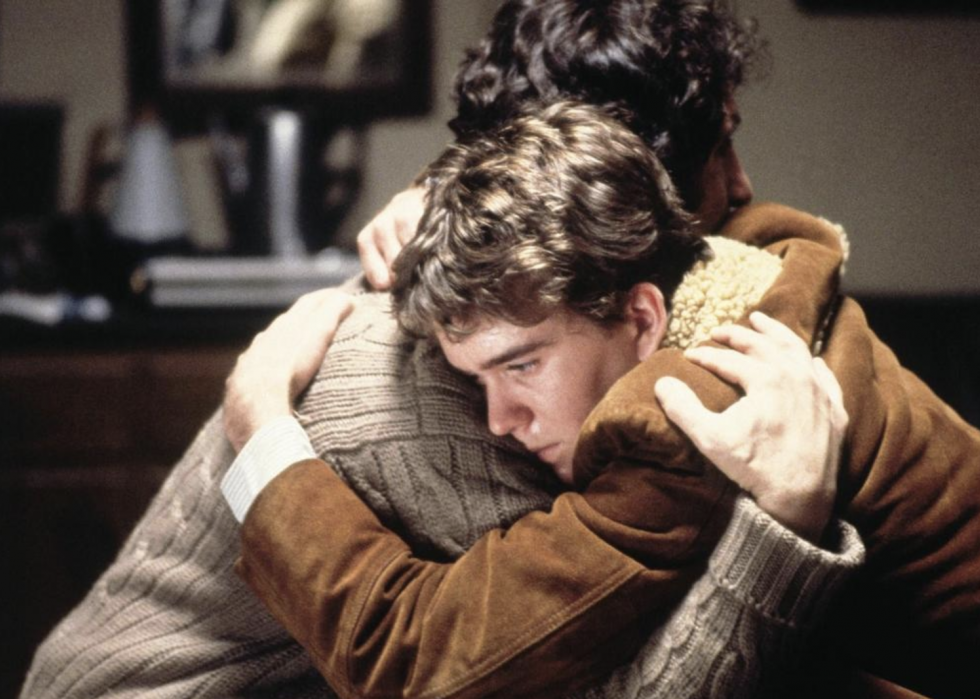 30 / 70
1981: Ordinary People
Director: Robert Redford
Based on a novel by Judith Guest, Robert Redford's "Ordinary People" tells the story of an affluent family attempting, unsuccessfully, to pick up the pieces after the accidental death of their oldest child. Donald Sutherland and Mary Tyler Moore play the parents, but the real standout is Timothy Hutton, who won the Oscar and Golden Globe for Best Supporting Actor for his portrayal of the surviving son.
Runners-up: "The Elephant Man," "The Ninth Configuration," "Raging Bull," "The Stunt Man"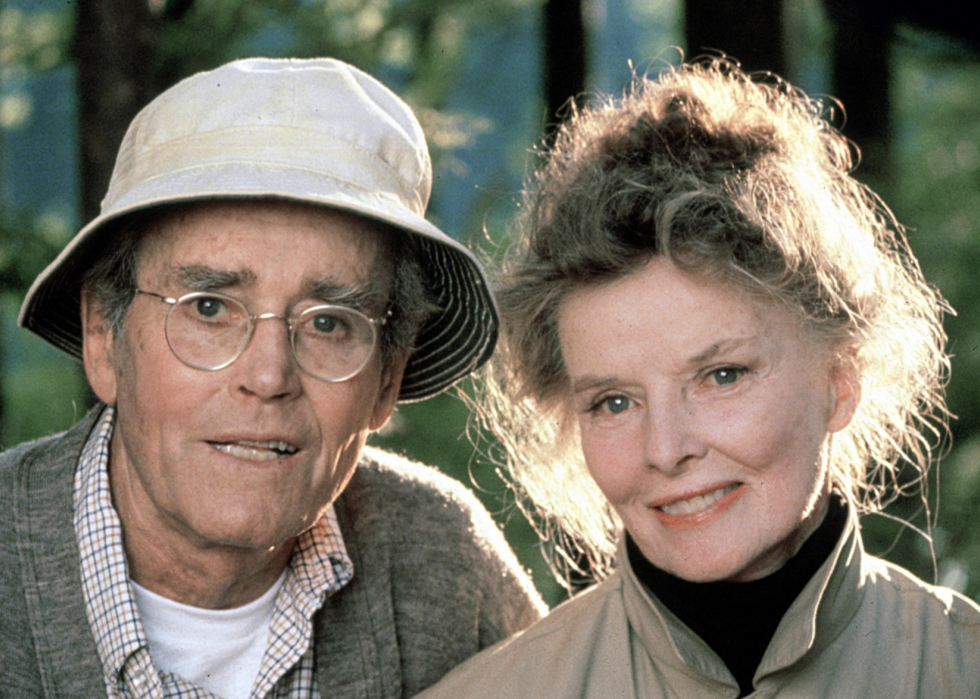 31 / 70
1982: On Golden Pond
Director: Mark Rydell
When Chelsea (Jane Fonda) comes by her parents' cottage on Golden Pond, she has two reasons for her visit: to celebrate her curmudgeonly father's (Henry Fonda) birthday, and to drop her boyfriend's child off while they travel through Europe. While she's gone on a trip that leads to her engagement, her mother (Katharine Hepburn) and father fall for the little kid. Henry Fonda, who won a Best Actor Oscar for his performance, holds the record for the longest gap between nominations (41 years after "Grapes of Wrath").
Runners-up: "The French Lieutenant's Woman," "Prince of the City," "Ragtime," "Reds"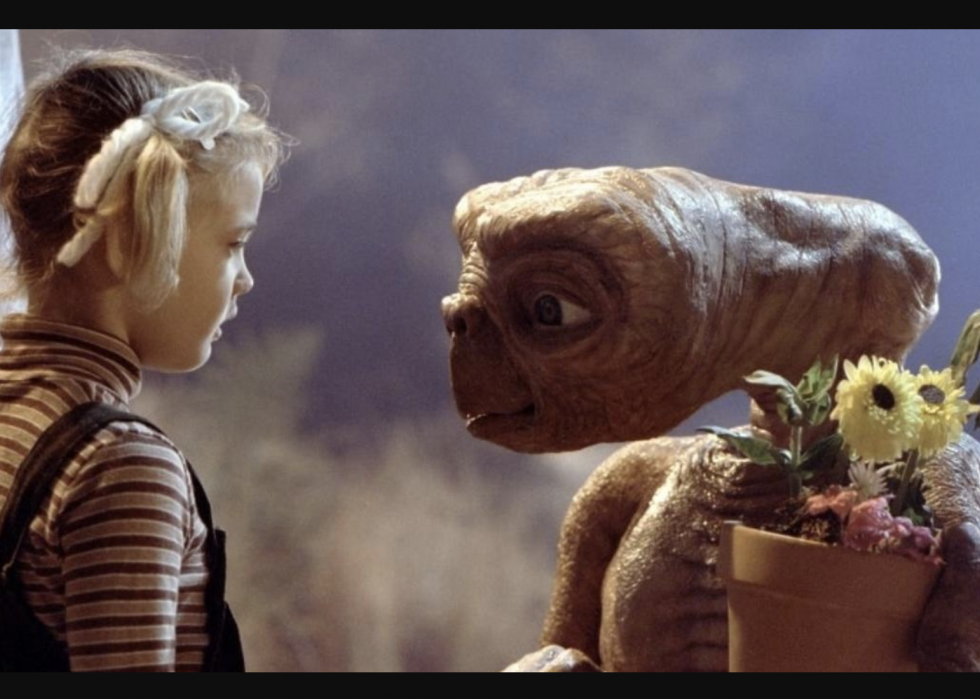 32 / 70
1983: E.T. the Extra-Terrestrial
Director: Steven Spielberg
When a young boy (Henry Thomas) discovers a friendly space alien, he takes him home and introduces the outsider to his siblings (Robert MacNaughton and Drew Barrymore). Steven Spielberg is the master of capturing the interior lives of kids; this film is a perfect window into the unfairness of grownups and the imagination of children.
Runners-up: "Missing," "An Officer and a Gentleman," "Sophie's Choice," "The Verdict"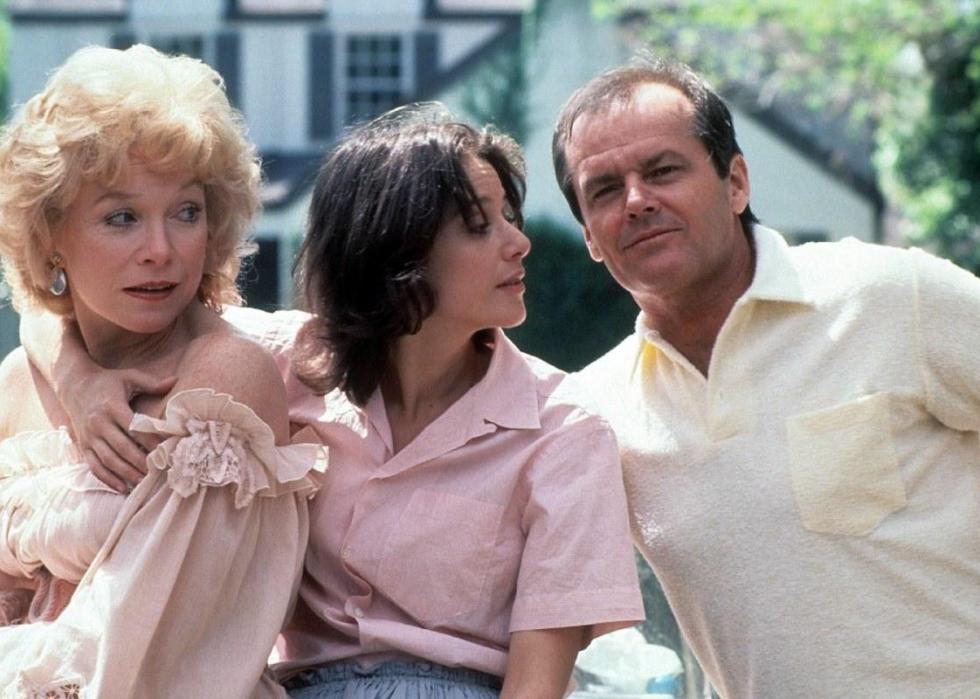 33 / 70
1984: Terms of Endearment
Director: James L. Brooks
Based on the novel by Larry McMurtry, "Terms of Endearment" follows 30 years of a relationship by a mother and daughter who butt heads, but are extremely connected. Throughout the film, the daughter Emma (Debra Winger) falls for two very different men (Jeff Daniels and John Lithgow), while the mother Aurora (Shirley MacLaine) is unendingly pursued by the astronaut next door (Jack Nicholson). The film takes a dark emotional turn that changes it from a wonderful comedy to one of director James L. Brooks' masterpieces.
Runners-up: "Reuben, Reuben," "The Right Stuff," "Silkwood," "Tender Mercies"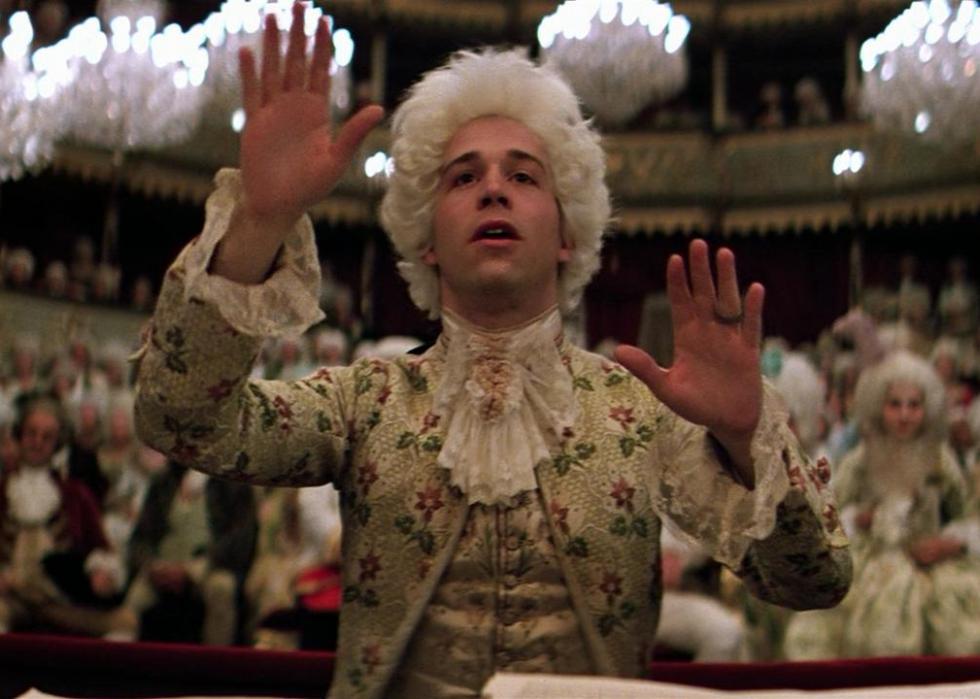 34 / 70
1985: Amadeus
Director: Miloš Forman
Based on the play by Peter Schaeffer, "Amadeus" tells the fictionalized biography of the young Wolfgang Amadeus Mozart (Tom Hulce). Director Miloš Forman manages to tell Mozart's fascinating story with an inventive framing: the jealous eyes of his older, less genius rival Antonio Salieri (F. Murray Abraham) as a filter.
Runners-up: "The Cotton Club," "The Killing Fields," "Places in the Heart," "A Soldier's Story"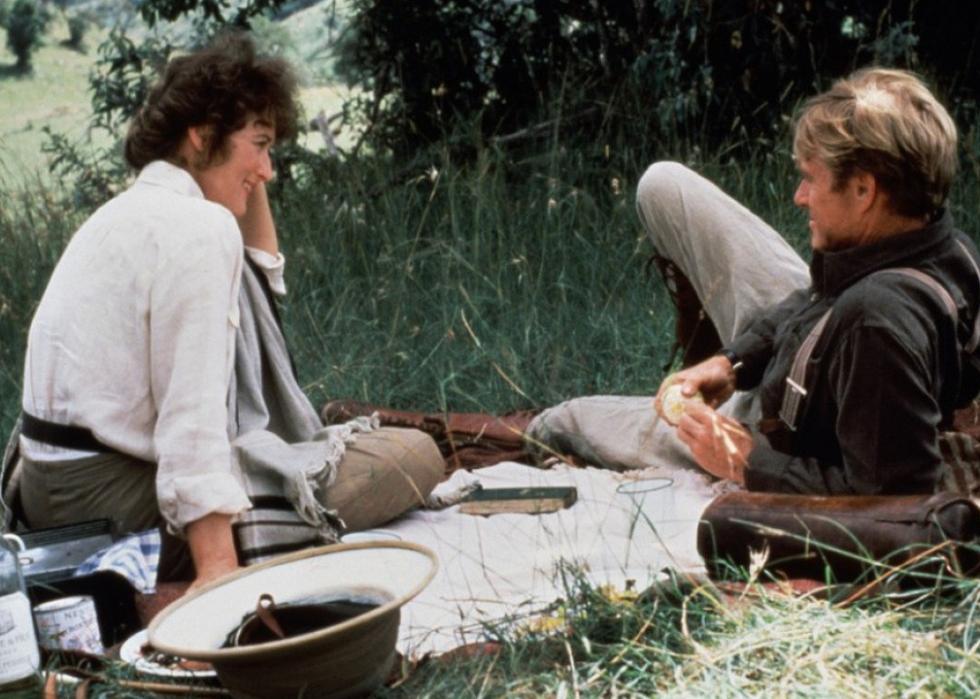 35 / 70
1986: Out of Africa
Director: Sydney Pollack
"Out of Africa" tells the story of a Karen Blixen (Meryl Streep), who moves to Nairobi in 1913 for a marriage of convenience. Karen's husband is reckless and inattentive, and she eventually falls for a big game hunter (Robert Redford). The film looks beautiful, but runs sluggish and has moments that don't translate well in 2017.
Runners-up: "The Color Purple," "Kiss of the Spider Woman," "Runaway Train," "Witness"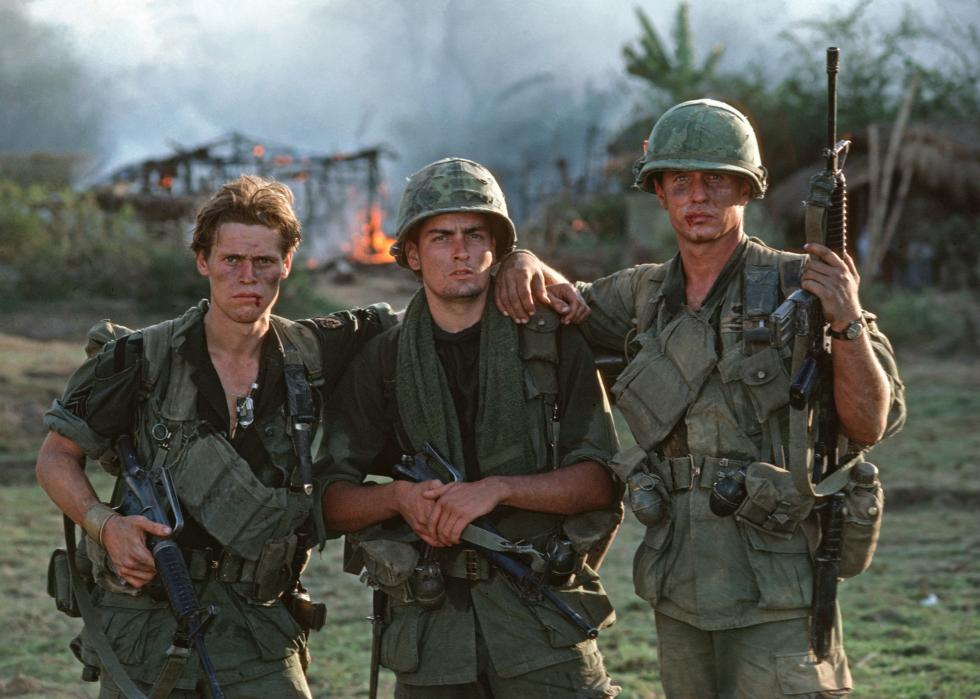 36 / 70
1987: Platoon
Director: Oliver Stone
"Platoon" follows Chris Taylor (Charlie Sheen) from his arrival in Vietnam as a young idealistic soldier trying to prove himself to his eventual psychological breakdown. This is a dark glimpse into the internal lives of American soldiers in Vietnam, and features incredible performances from Tom Berenger and Willem Dafoe: playing Taylor's two noncommissioned officers with different leadership styles.
Runners-up: "Children of a Lesser God," "The Mission," "Mona Lisa," "A Room with a View," "Stand by Me"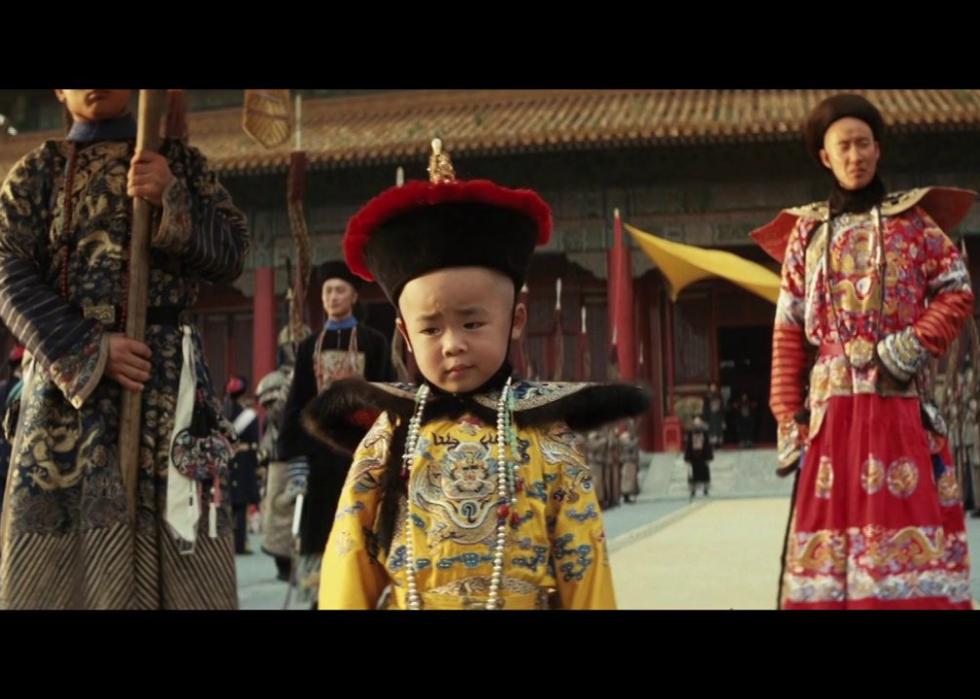 37 / 70
1988: The Last Emperor
Director: Bernardo Bertolucci
"The Last Emperor" tells the story of Pu-Yi (John Lone), the last emperor of China, who was captured by the Red Army in 1950. Pu-Yi tells the story of his life from a prison cell, and Bernardo Bertolucci delivers one beautiful shot after another. This is a fascinating epic about a lavish, sheltered life, one that's completely disconnected from the unrest in the Empire. Incredibly, Bertolucci hired 19,000 extras during the shooting of the film.
Runners-up: "Cry Freedom," "Empire of the Sun," "Fatal Attraction," "La Bamba," "Nuts"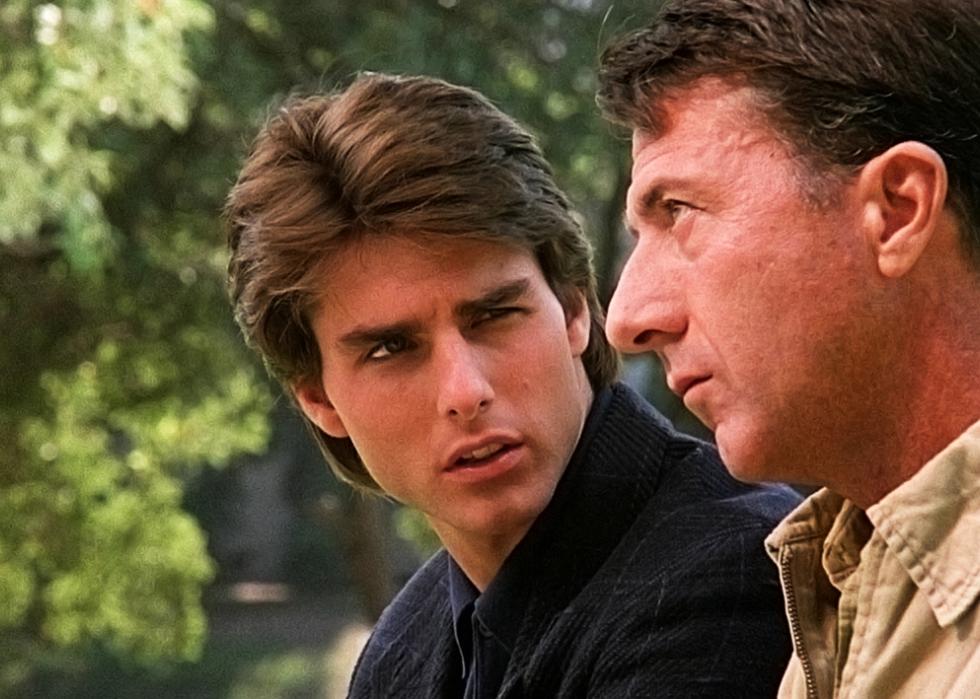 38 / 70
1989: Rain Man
Director: Barry Levinson
Self-centered car dealer Charlie Babbitt (Tom Cruise) is left out of his father's $3 million estate. Charlie finds out the money has been left to his autistic brother, whom he's never met, Raymond (Dustin Hoffman). Charlie takes Raymond, a highly intelligent savant, on a roadtrip across the country in an effort to get his hands on some of the inheritance, and the two form an unlikely bond. Director Barry Levinson gets memorable performances from Hoffman and Cruise.
Runners-up: "The Accidental Tourist," "A Cry in the Dark," "Gorillas in the Mist," "Mississippi Burning," "Running on Empty," "The Unbearable Lightness of Being"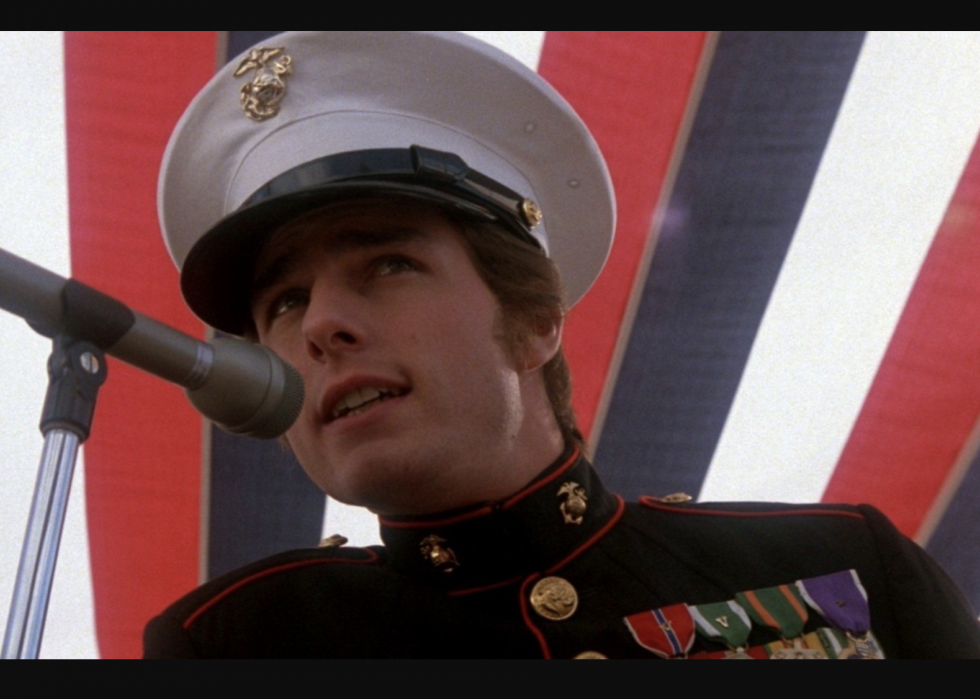 39 / 70
1990: Born on the Fourth of July
Director: Oliver Stone
Oliver Stone dives back into the Vietnam War with "Born on the Fourth of July," the biography of Ron Kovic (Tom Cruise). Kovic is a patriotic young marine who is paralyzed in Vietnam. Upon his return, he becomes an outspoken anti-war activist who fights to end the war he now finds unjust and unconscionable.
Runners-up: "Crimes and Misdemeanors," "Dead Poets Society," "Do the Right Thing," "Glory"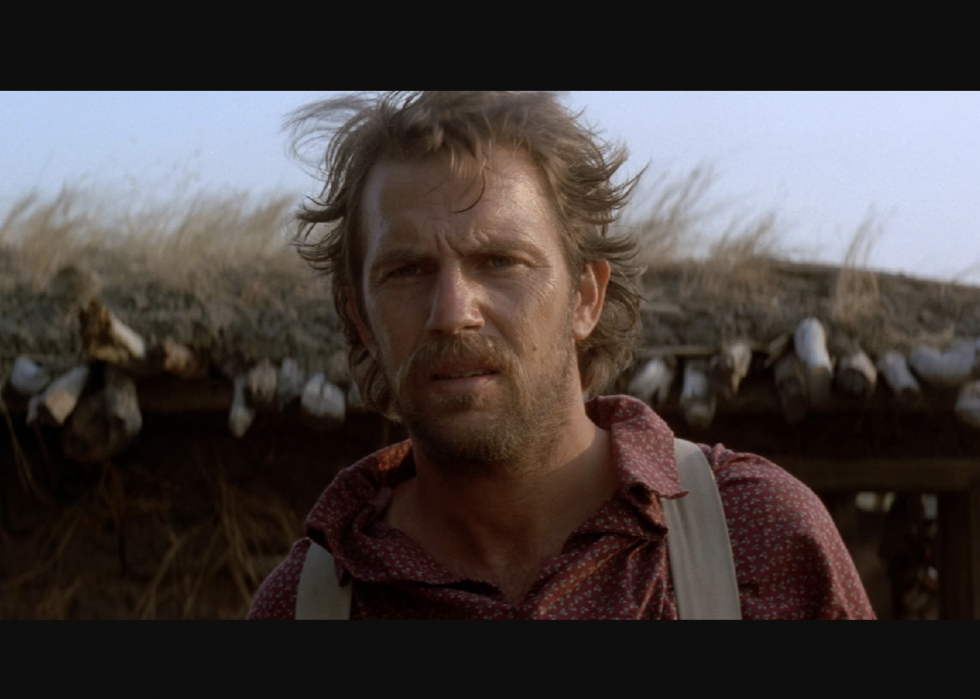 40 / 70
1991: Dances with Wolves
Director: Kevin Costner
Lt. John Dunbar (Kevin Costner), a Civil War hero, takes his post at a fort on the Western frontier. There he befriends a nearby Native American tribe and as the title suggests, makes friends with a wolf.
Runners-up: "Avalon," "The Godfather Part III," "Goodfellas," "Reversal of Fortune"
41 / 70
1992: Bugsy
Director: Barry Levinson
Barry Levinson's "Bugsy" tells the story of how gangster Bugsy Siegel's trip to Los Angeles and love affair with actress Virginia Hill (Annette Bening) leads to him creating the glitz and glamour of Las Vegas. Warren Beatty portrays the titular character perfectly, and it's a thrill to see incredible actors show up as other famous 1940s gangsters (like Harvey Keitel as Mickey Cohen, Ben Kingsley as Meyer Lansky, and Elliot Gould as Harry Greenberg.
Runners-up: "JFK," "The Prince of Tides," "The Silence of the Lambs," "Thelma & Louise"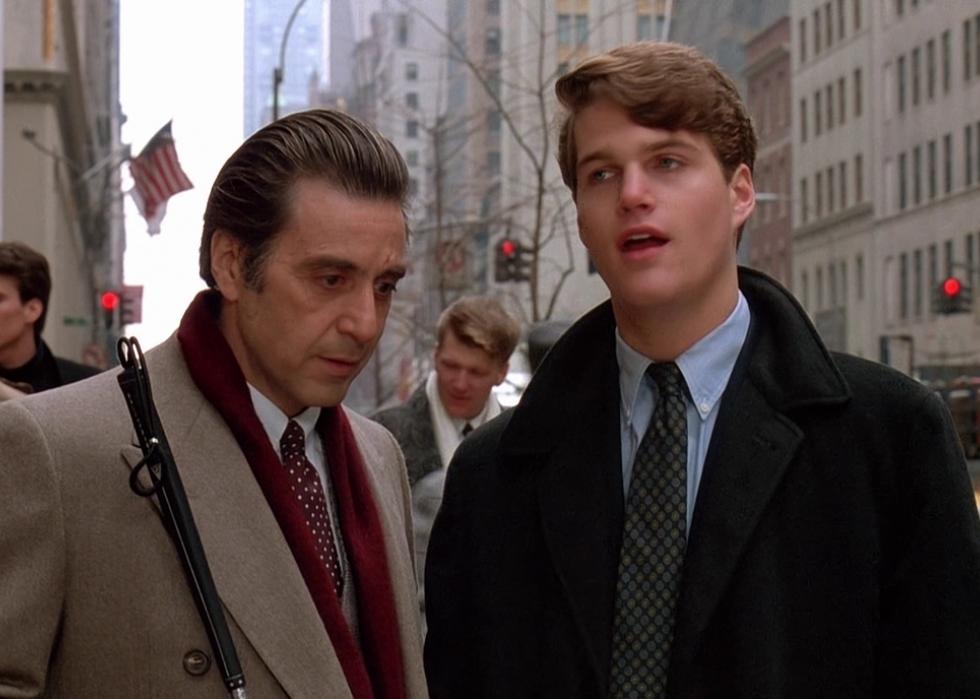 42 / 70
1993: Scent of a Woman
Director: Martin Brest
A prep-school student (Chris O'Donnell) takes a job looking after a blind and disagreeable retired lieutenant colonel named Frank Slade (Al Pacino) in order to pay for a flight home for Thanksgiving. When Frank takes Charlie to New York and tells him the lavish trip is a last hurrah before he commits suicide, the two begin to form a deep bond—with both protecting the other over the course of the film. It's this performance that finally won Pacino an Academy Award statue for Best Actor.
Runners-up: "The Crying Game," "A Few Good Men," "Howards End," "Unforgiven"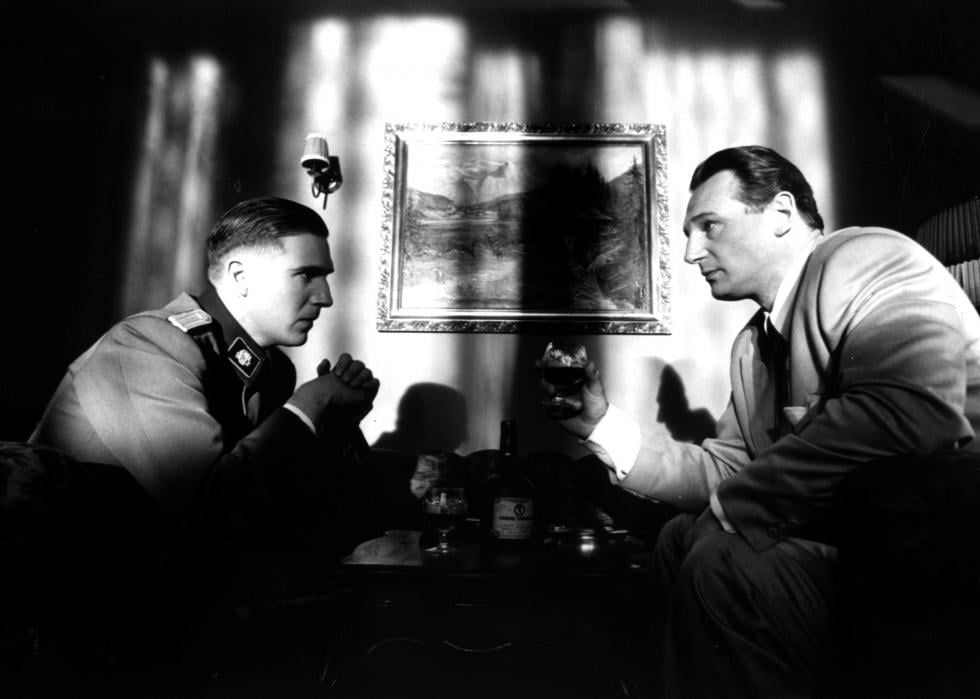 43 / 70
1994: Schindler's List
Director: Steven Spielberg
Steven Spielberg's beautiful and heartbreaking "Schindler's List" tells the story of a greedy Polish businessman, Oskar Schindler (Liam Neeson), who becomes an unlikely hero during the Holocaust. Horrified by what he sees during the German Occupation, he converts his factory into a refuge for Polish Jews, saving more than 1,000 Jews from Auschwitz. Neeson and Ralph Fiennes both won Oscars for their roles in the film, and Spielberg won Best Director at the 1994 Academy Awards.
Runners-up: "The Age of Innocence," "In the Name of the Father," "The Piano," "The Remains of the Day"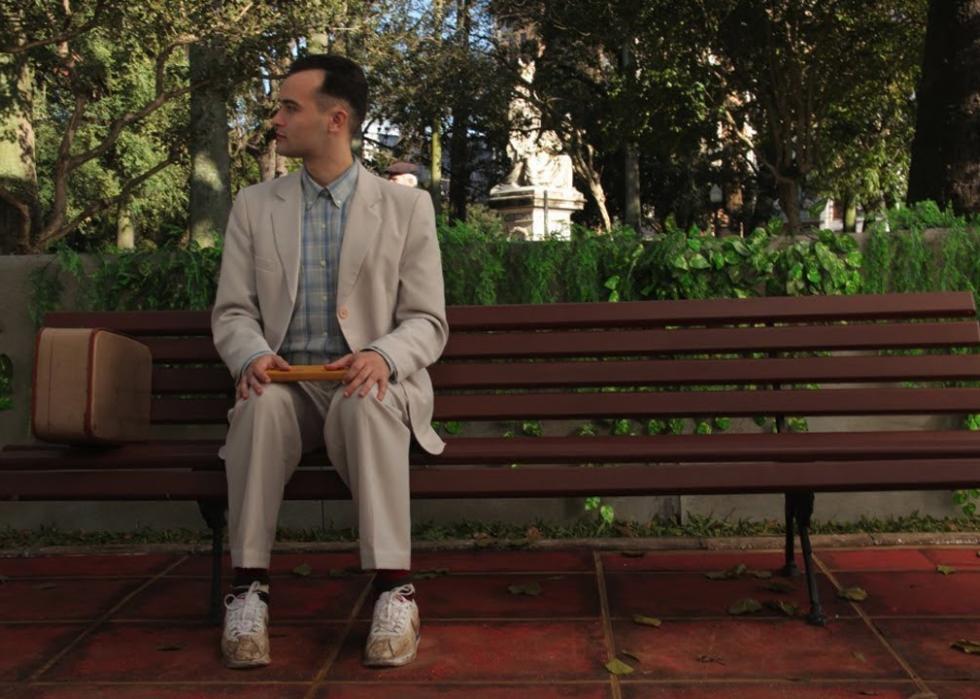 44 / 70
1995: Forrest Gump
Director: Robert Zemeckis
Robert Zemeckis covers Baby Boom generation milestones like the JFK assassination, the Vietnam War, hippie culture, and table tennis through Forrest Gump (Tom Hanks), an Alabama man with a low intelligence who just happens to stumble into great moments in history. Incredibly, John Travolta was offered the role of Forrest first, but turned it down to play Vincent Vega in "Pulp Fiction"—and it's impossible to know how deeply that butterfly effect would've changed the next 20 years of film.
Runners-up: "Legends of the Fall," "Nell," "Pulp Fiction," "Quiz Show"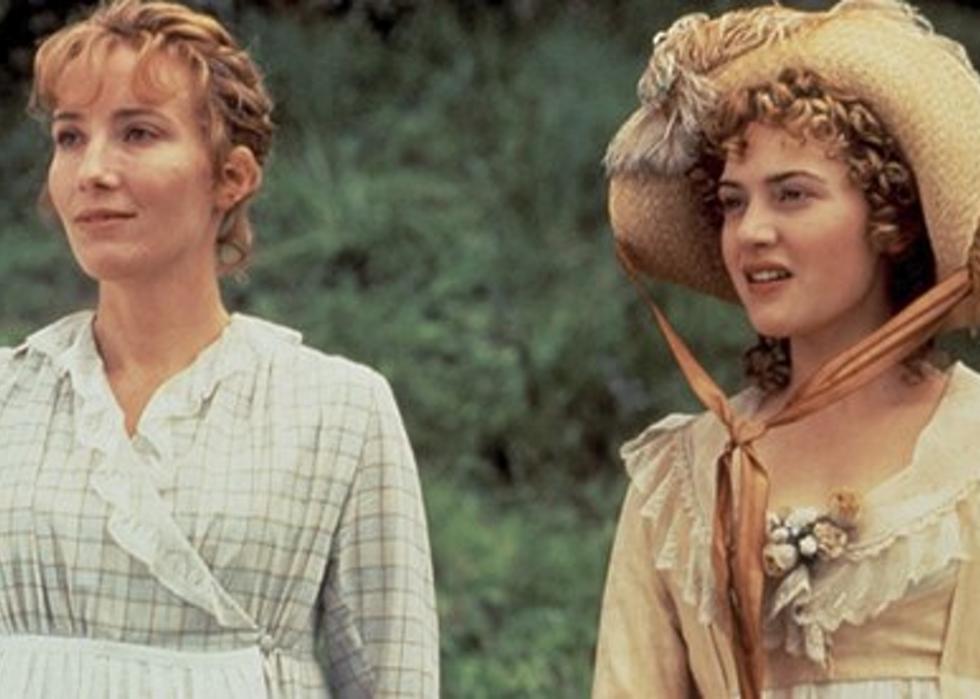 45 / 70
1996: Sense and Sensibility
Director: Ang Lee
Based on the Jane Austen novel with a script written by Emma Thompson, Ang Lee's "Sense and Sensibility" tells the story of three daughters who are left penniless when their father dies because the rules of inheritance say his wealth must pass to his first son. While their lack of wealth hurts their chances of marriage, both sensible Elinor (Emma Thompson) and idealist Marianne (Kate Winslet) search for suitable husbands.
Runners-up: "Apollo 13," "Braveheart," "The Bridges of Madison County," "Leaving Las Vegas"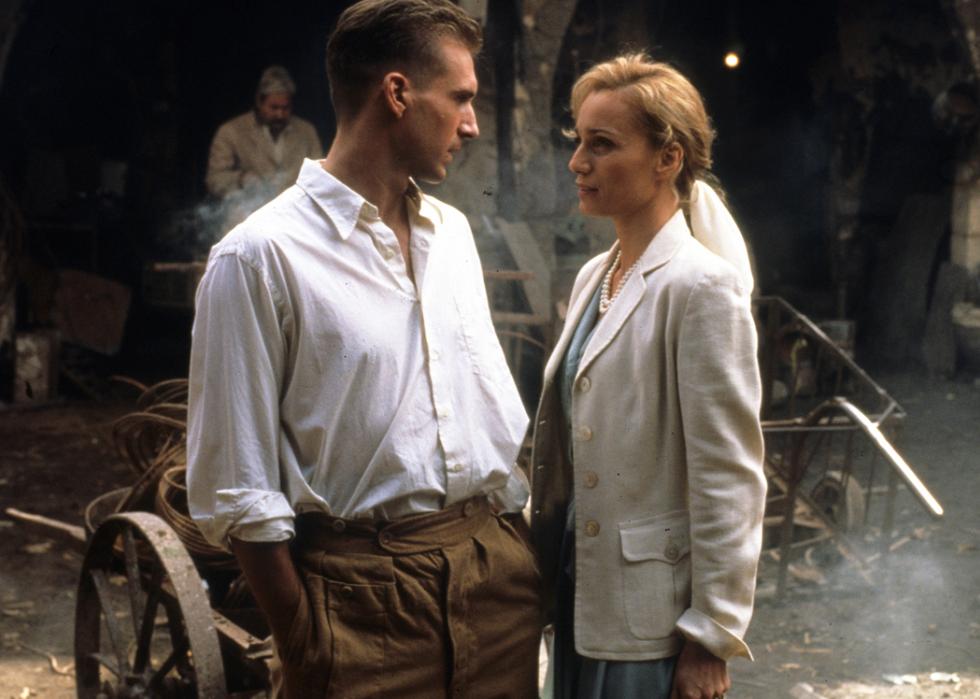 46 / 70
1997: The English Patient
Director: Anthony Minghella
This film follows a badly burned patient (Ralph Fiennes) whose life story is told through flashbacks as a nurse tends to him at a church near the end of World War II. But the film is polarizing with audiences, possibly due to its more than three-hour timeline.
Runners-up: "Breaking the Waves," "The People vs. Larry Flynt," "Secret & Lies," "Shine"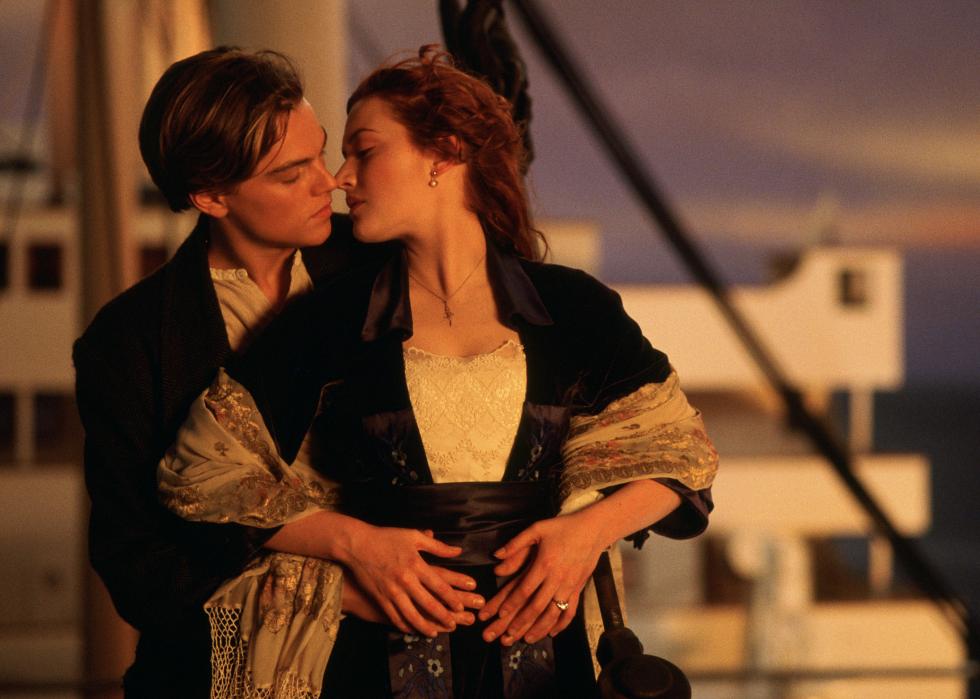 47 / 70
1998: Titanic
Director: James Cameron
It's hard to explain the importance of this film to a certain generation of teenagers—it had a "Star Wars" movie-level impact, which is wild, because James Cameron's "Titanic" is a three-hour tragic love story about poor artist Jack Dawson (Leonardo DiCaprio) and aristocrat Rose Dewitt Bukater (Kate Winslet) who fall in love on that fateful transatlantic boat ride. Part of the film's magnetism comes from young DiCaprio, but the film itself is a beautiful, romantic vision of star-crossed love.
Runners-up: "Amistad," "The Boxer," "Good Will Hunting," "L.A. Confidential"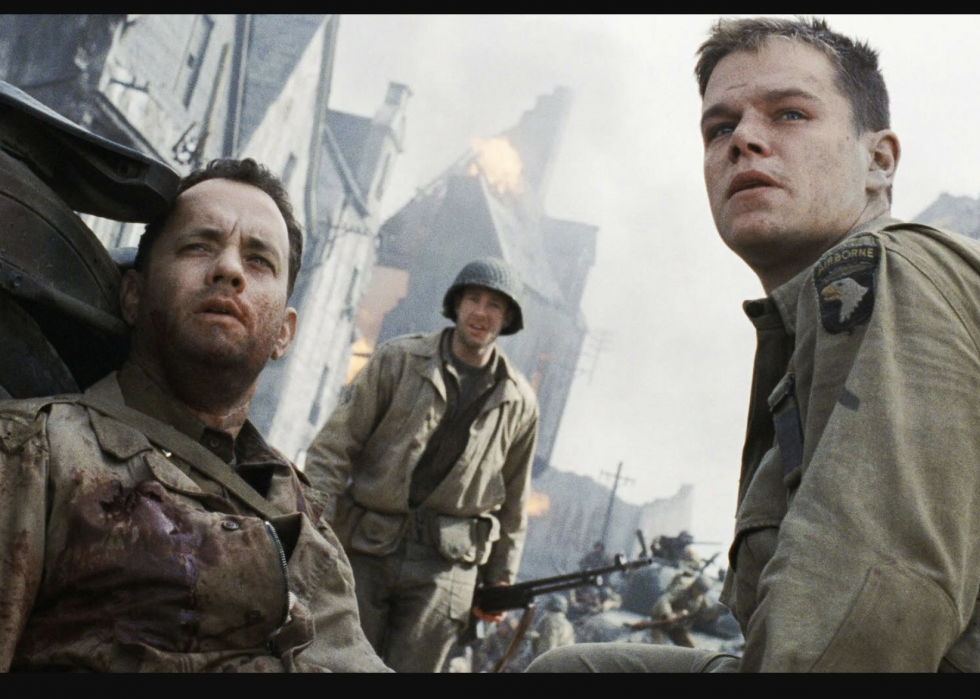 48 / 70
1999: Saving Private Ryan
Director: Steven Spielberg
When three of Mrs. Ryan's sons are killed in action during World War II, Gen. George C. Marshall makes the decision to send a group of eight Army Rangers to bring her fourth son, Private Ryan (Matt Damon) home safely. Though the premise is a bit of a stretch, Steven Spielberg's war epic is wonderfully shot and has a cast for the ages. Tom Hanks was nominated for a Golden Globe for Best Actor, and Damon, Ed Burns, Tom Sizemore, Ted Danson, Paul Giamatti, and a young, unknown Vin Diesel are all standouts.
Runners-up: "Elizabeth," "Gods and Monsters," "The Horse Whisperer," "The Truman Show"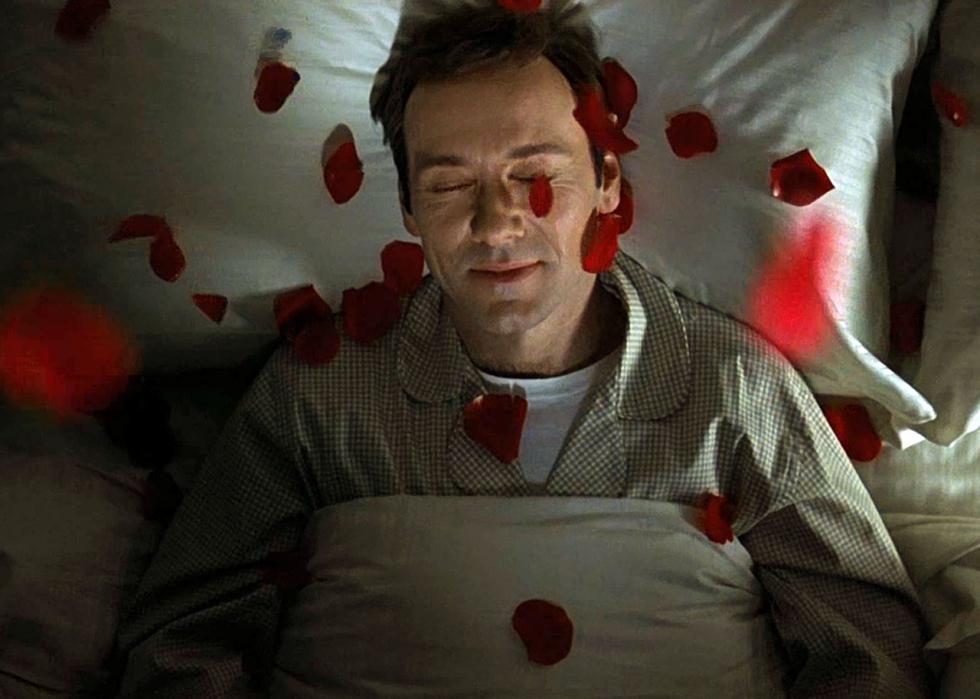 49 / 70
2000: American Beauty
Director: Sam Mendes
The near-perfect debut by director Sam Mendes is forever altered by the allegations of sexual misconduct with minors made against Kevin Spacey, who won Best Actor for his role in this film. "American Beauty" follows the last weeks of the life of Lester Burnham (Kevin Spacey); morose in a loveless marriage with Carolyn (Annette Bening), he pursues an affair with a cheerleader (Mena Suvari) at his teenage daughter's (Thora Birch) high school.
Runners-up: "The End of the Affair," "The Hurricane," "The Insider," "The Talented Mr. Ripley"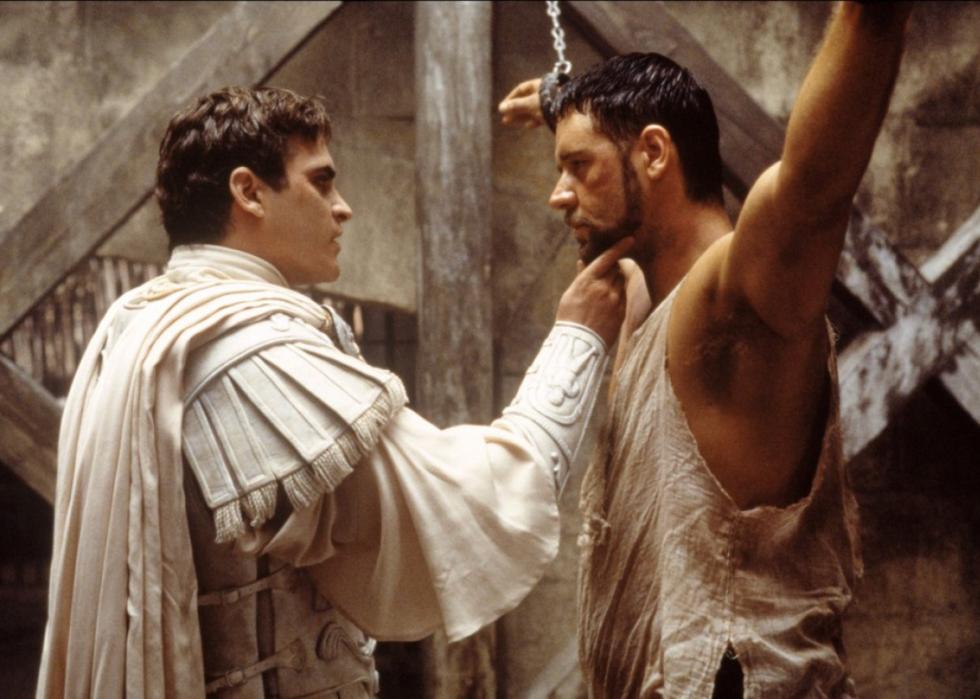 50 / 70
2001: Gladiator
Director: Ridley Scott
When Emperor Marcus Aurelius dies and leaves the throne to beloved General Maximus (Russell Crowe) over his terrible son Commodus (Joaquin Phoenix), his son kills Maximus' family and condemns him to die as a gladiator while Commodus takes control. Ridley Scott's epic follows Maximus' rise as a gladiator, fueled by vengeance, until he eventually can come face-to-face with Commodus. 
Runners-up: "Billy Elliot," "Erin Brockovich," "Sunshine," "Traffic," "Wonder Boys"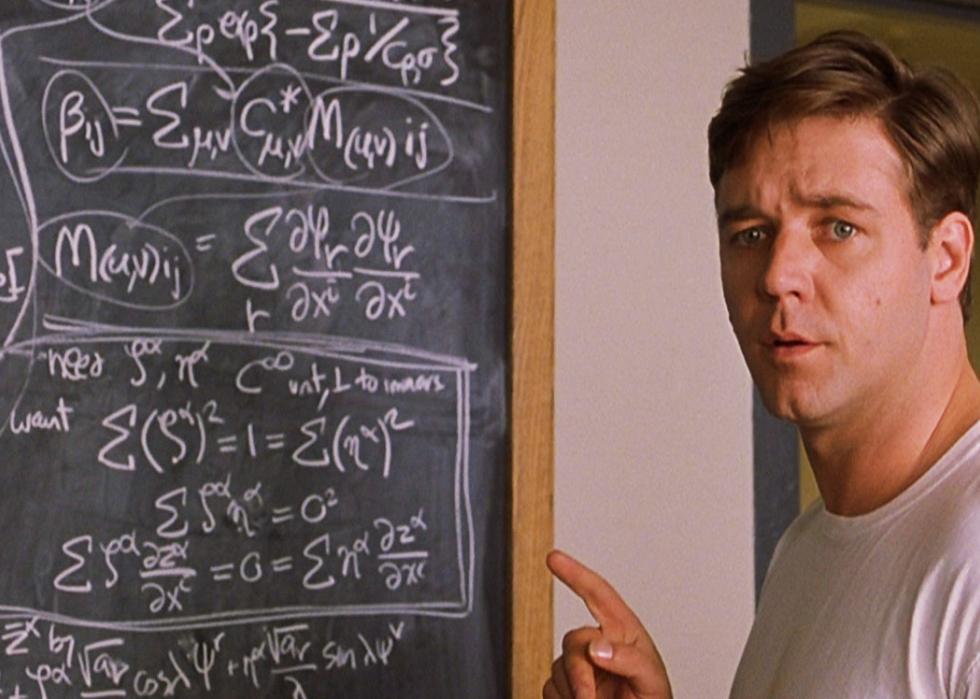 51 / 70
2002: A Beautiful Mind
 Director: Ron Howard
The third film in Russell Crowe's ridiculous three-year run ("The Insider," "Gladiator," and "A Beautiful Mind") is based on the true story of mathematician John Nash, who worked to quash a Soviet plot while suffering from schizophrenia. Crowe is convincing as Nash, and Ed Harris stands out as a shadowy government connect that may or may not be what he seems. Ron Howard manages to keep the viewer as disoriented as Nash himself, which is a perfect introduction to the weird world of academia during the start of the Cold War.
Runners-up: "In the Bedroom," "The Lord of the Rings: The Fellowship of the Ring," "The Man Who Wasn't There," "Mulholland Drive"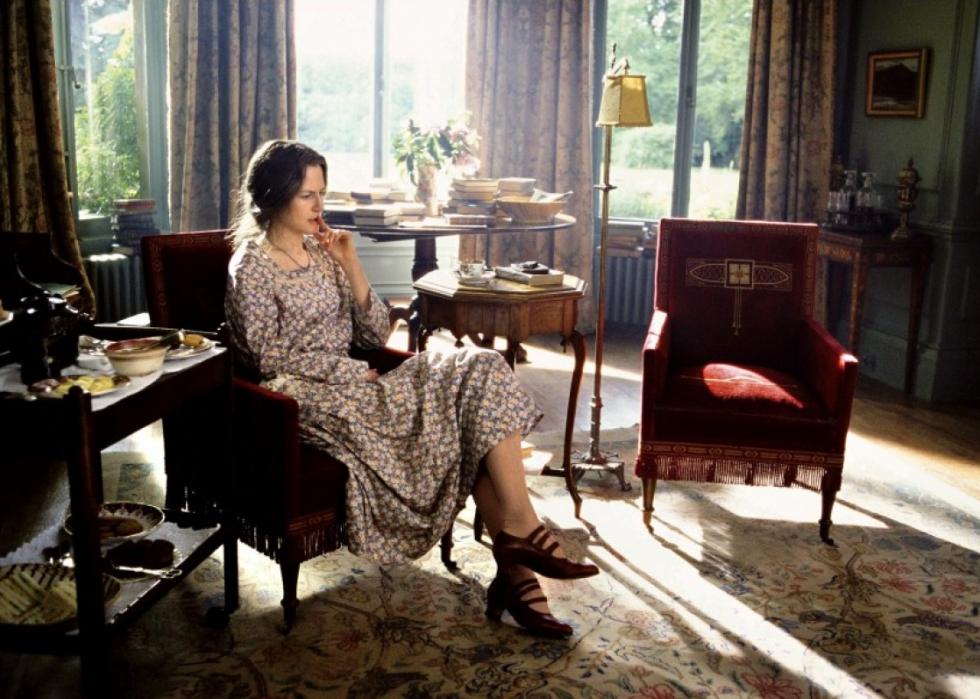 52 / 70
2003: The Hours
Director: Stephen Daldry
Director Stephen Daldry's "The Hours" tells the story of three women in different eras confronting the novel "Mrs. Dalloway" at distinct moments in their lives. In one timeline, a pregnant 1950s housewife (Julianne Moore) plans a party for her husband; in the second, a 2000s New Yorker (Meryl Streep) plans a party for her poet friend who is dying of AIDS; and in the third, Virginia Woolf (Nicole Kidman) writes the aforementioned novel while struggling with depression and mental illness. This film is an acting showcase, with three of the world's most acclaimed actresses delivering moving performances—Kidman won Best Actress for her portrayal of Woolf.
Runners-up: "About Schmidt," "Gangs of New York," "The Lord of the Rings: The Two Towers," "The Pianist"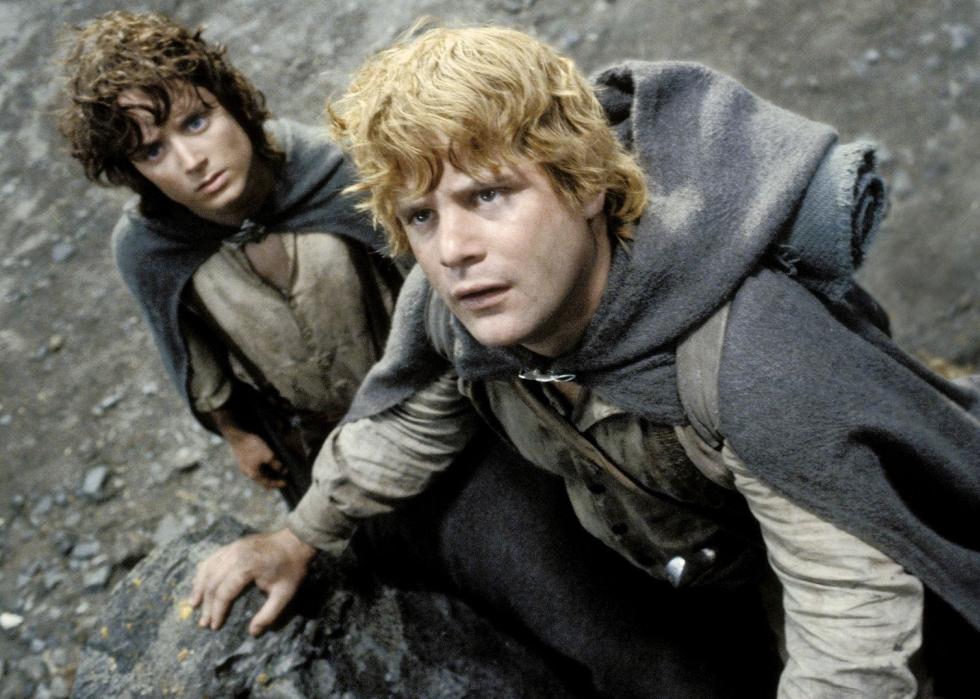 53 / 70
2004: The Lord of the Rings: The Return of the King
Director: Peter Jackson
The third in director Peter Jackson's epic trilogy, "The Return of the King" was awarded Best Picture as kind of a lifetime achievement award for actually pulling off a 10-hour epic over the course of three years. The film wraps up J.R.R. Tolkien's trilogy about the younger Baggins (Elijah Wood) who must destroy the "one ring" that will let the forces of evil rule the world.
Runners-up: "Cold Mountain," "Master and Commander: The Far Side of the World," "Mystic River," "Seabiscuit"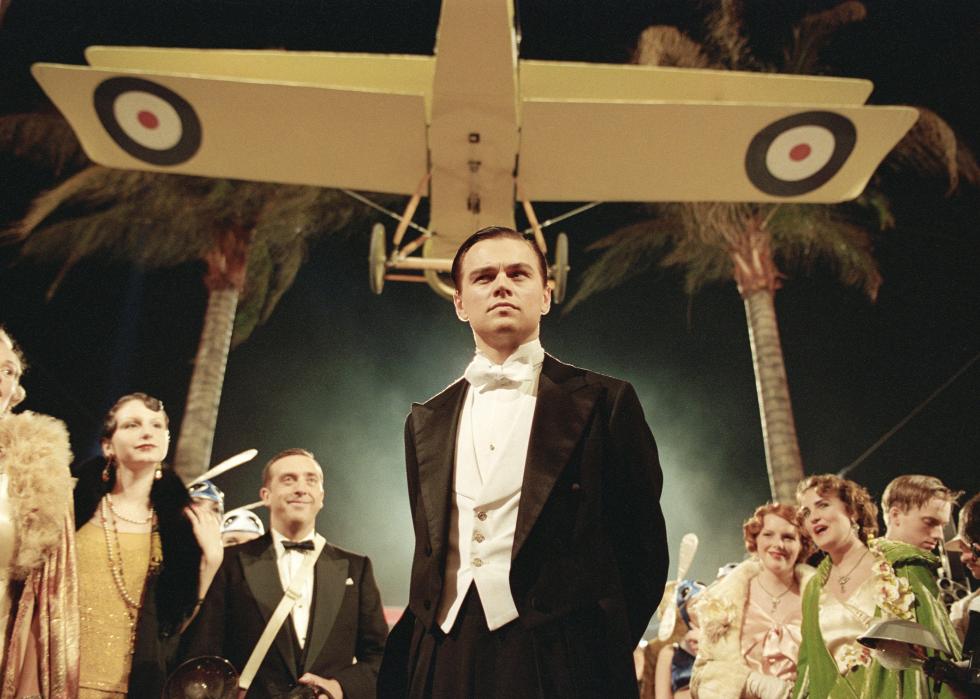 54 / 70
2005: The Aviator
Director: Martin Scorsese
This film suffers a bit from its close psychic relationship with "Catch Me If You Can," which came out two years before. Both star Leonardo DiCaprio as larger-than-life characters coming of age in the grand old days of air travel. This Scorsese film tells the story of Howard Hughes, the billionaire director, risk-taker, and founder of Trans World Airlines, from his rise to prominence to his eventual decline into mental illness. DiCaprio is outstanding as Hughes, but Cate Blanchett's portrayal of Katharine Hepburn is the film's standout performance.
Runners-up: "Closer," "Finding Neverland," "Hotel Rwanda," "Kinsey," "Million Dollar Baby"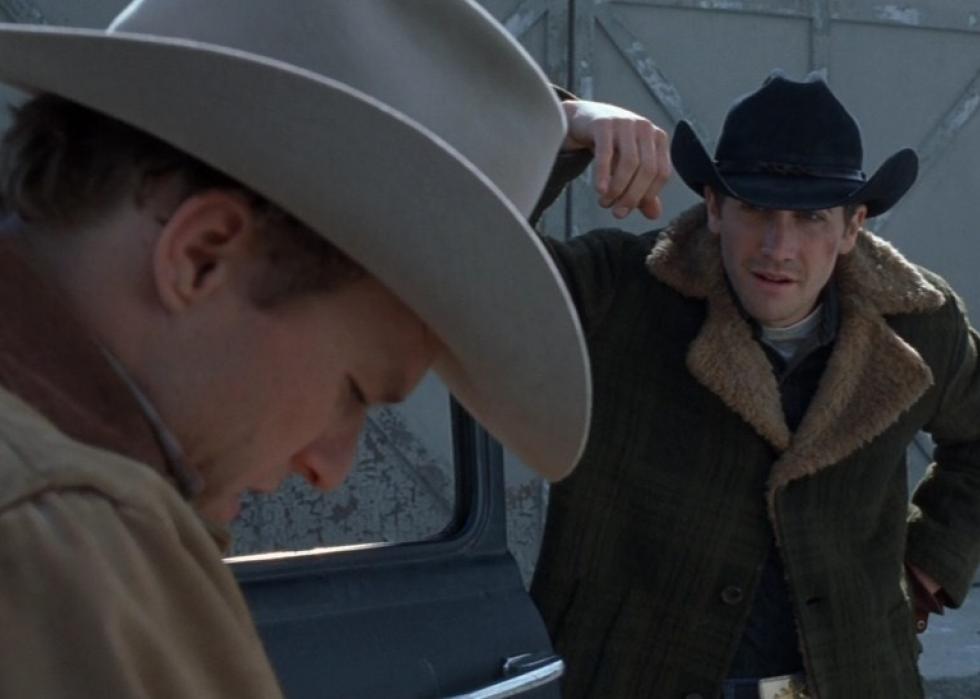 55 / 70
2006: Brokeback Mountain
Director: Ang Lee
Based on the short story by Annie Proulx, Ang Lee's "Brokeback Mountain" details the tragic love story of two ranchers (Heath Ledger and Jake Gyllenhaal) who try and fail to ignore the affection they feel for each other. The film covers the relationship from its start in 1963 through its heartbreaking end in 1983. In addition to the two leads, the movie offers notable performances from Anne Hathaway and Michelle Williams.
Runners-up: "The Constant Gardener," "Good Night, and Good Luck," "A History of Violence," "Match Point"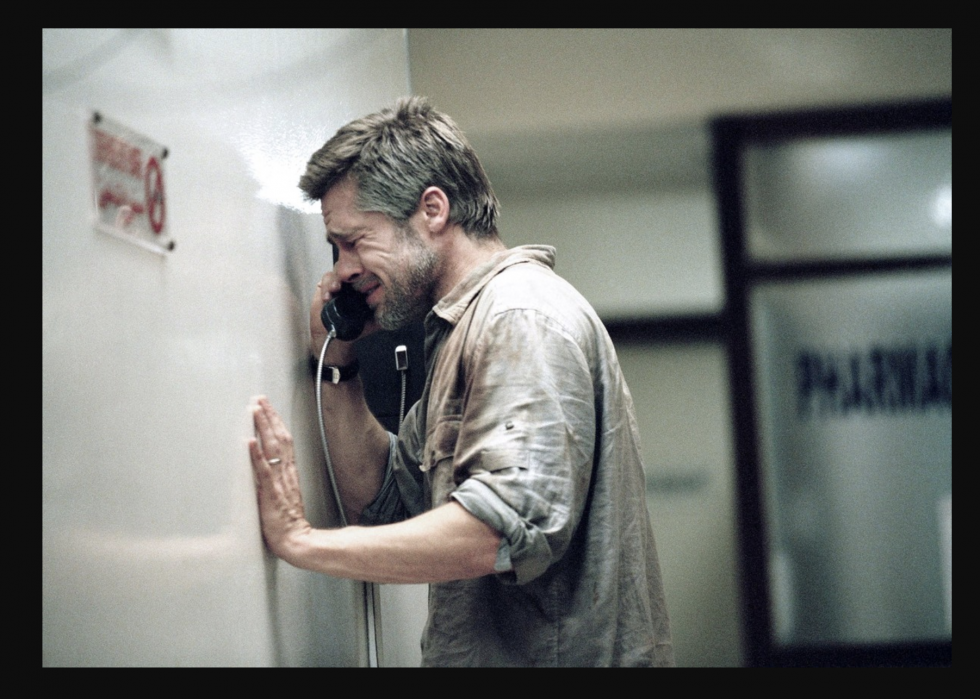 56 / 70
2007: Babel
Director: Alejandro González Iñárritu
Director Alejandro González Iñárritu is the master of the interlocking story; "Babel" tells four seemingly disconnected stories that take place in Morocco, Japan, the United States, and Mexico. Brad Pitt, Adriana Barraza, and Rinko Kikuchi were all nominated for Golden Globes in acting for their performances.
Runners-up: "Bobby," "The Departed," "Little Children," "The Queen"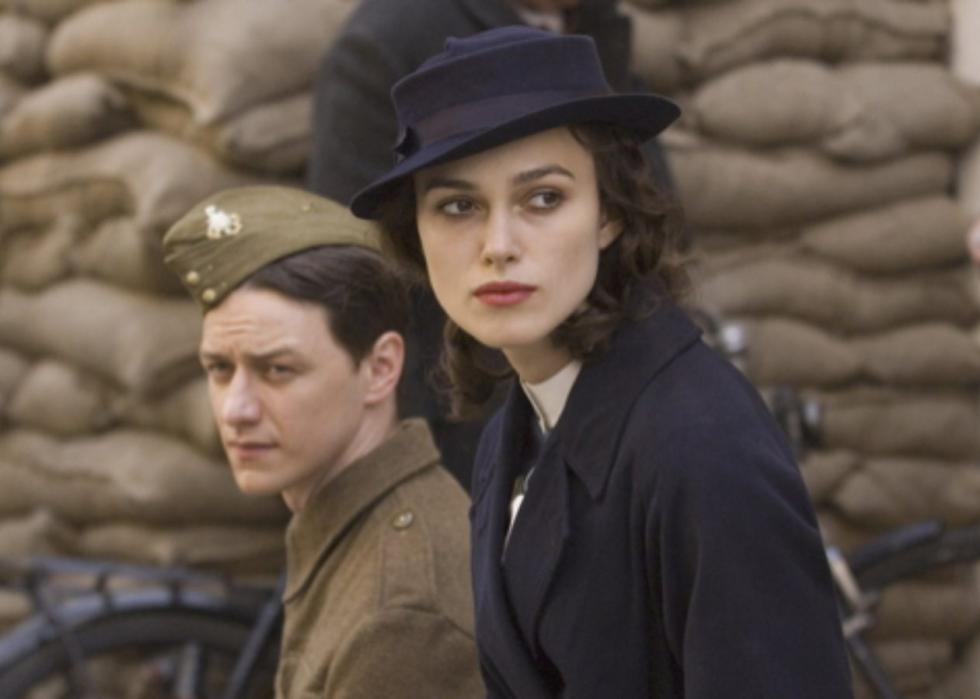 57 / 70
2008: Atonement
Director: Joe Wright
Based on the novel by Ian McEwan, "Atonement" tells the story of a wealthy 13 year old (Saoirse Ronan) who spies the servant's son (James McAvoy) watching her sister (Keira Knightley) dip into a fountain, which sets off a series of crimes and accusations that change everyone's lives forever.
Runners-up: "American Gangster," "Eastern Promises," "The Great Debaters," "Michael Clayton," "No Country for Old Men," "There Will Be Blood"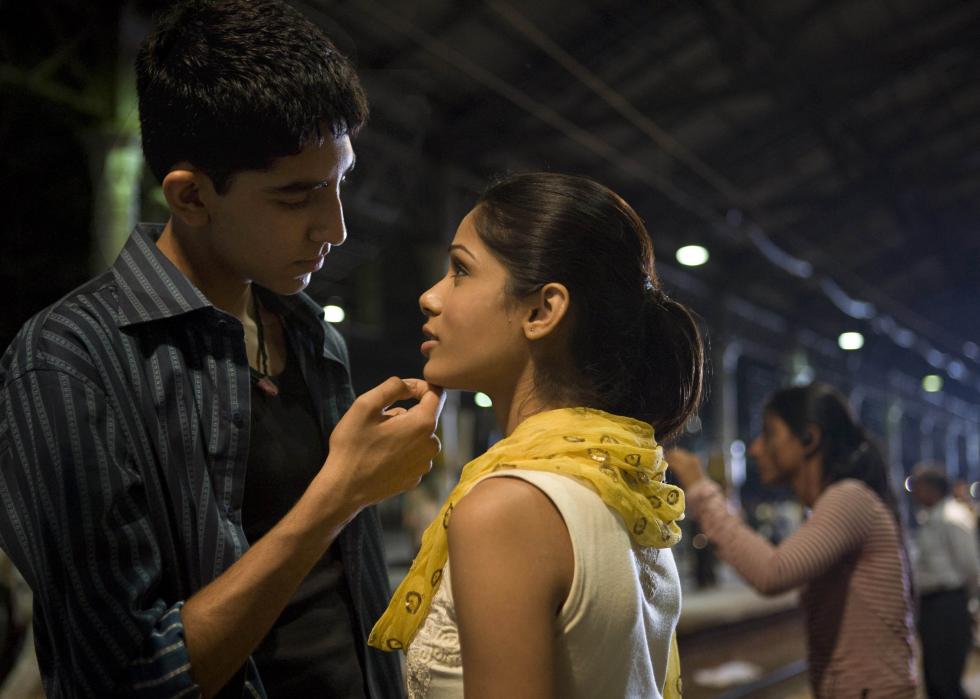 58 / 70
2009: Slumdog Millionaire
Director: Danny Boyle
One question from winning India's "Kaun Banega Crorepati (Who Wants To Be A Millionaire?)," 18-year-old Jamal Malik (Dev Patel) is arrested on suspicion of cheating. The orphan from the slums must tell the police the story of his life to convince them how he knew the answer to each increasingly difficult question.
Runners-up: "Frost/Nixon," "The Reader," "Revolutionary Road," "The Curious case of Benjamin Button"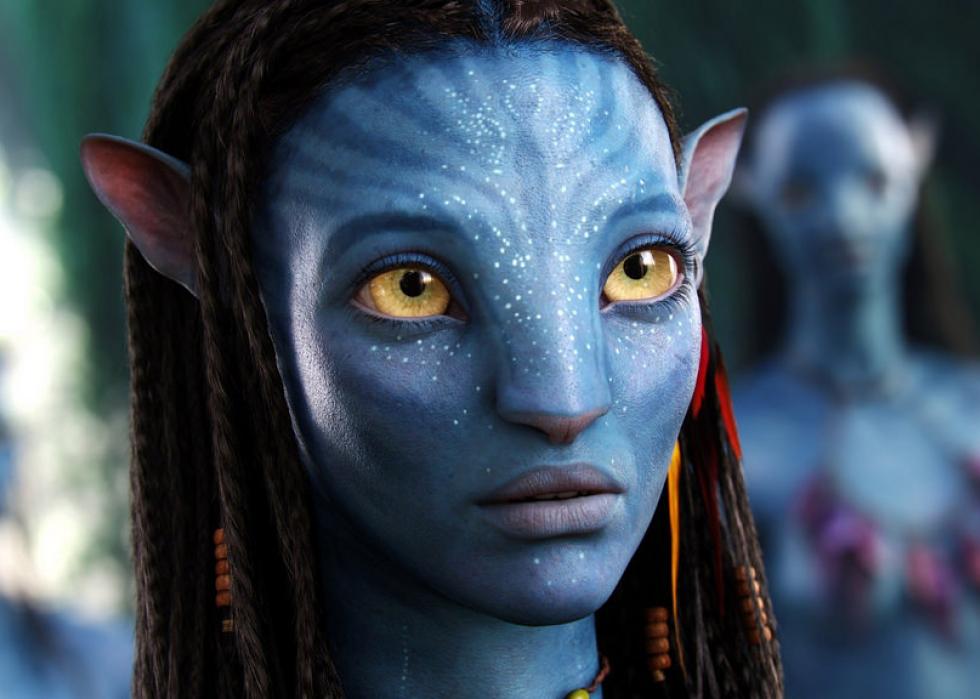 59 / 70
2010: Avatar
Director: James Cameron
The effects in James Cameron's gigantic 3D blockbuster made the release a cultural event. A paraplegic marine (Sam Worthington) is sent to Pandora to gain intel for an evil corporation that hopes to destroy the natives and mine the planet for its natural resources. When Worthington falls for Neytiri (Zoe Saldana), he must choose between his job and his heart.
Runners-up: "The Hurt Locker," "Inglourious Basterds," "Precious," "Up in the Air"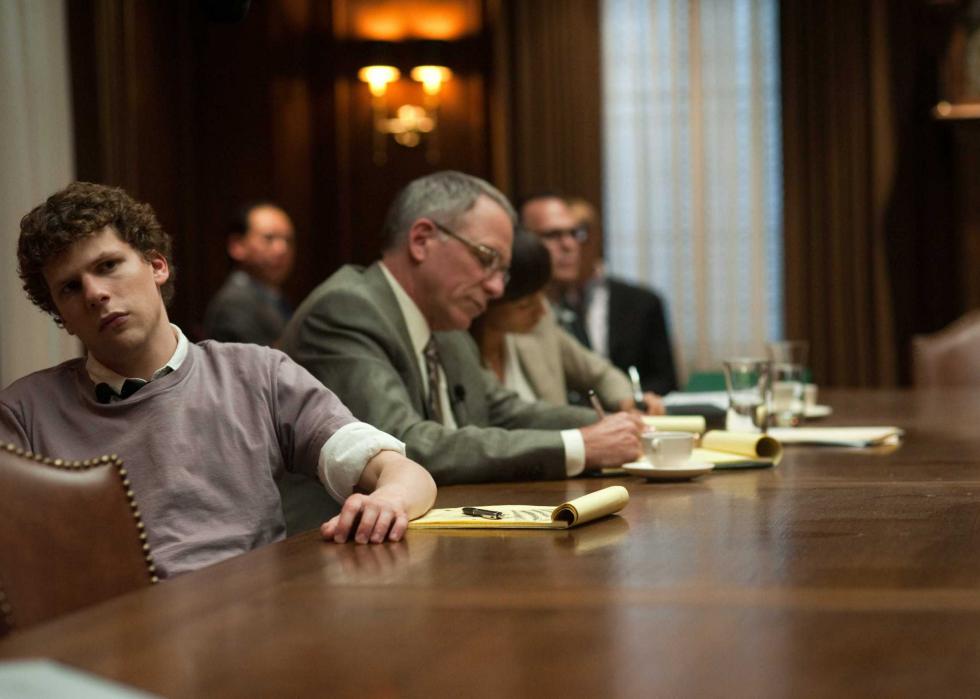 60 / 70
2011: The Social Network
Director: David Fincher
Director David Fincher's take on the birth of Facebook is a fast-paced, sometimes hilarious, and always intriguing look into the heart and mind of Mark Zuckerberg (Jesse Eisenberg), who today is one of the most powerful men on the planet. Framed around depositions stemming from lawsuits brought by his co-founder (Andrew Garfield) and twin Harvard classmates (Armie Hammer) who claim he stole their idea, the Aaron Sorkin film portrays the dichotomy between the wide-eyed idealism of founding a company and the darkness when the company grows to a global force.
Runners-up: "Black Swan," "The Fighter," "Inception," "The King's Speech"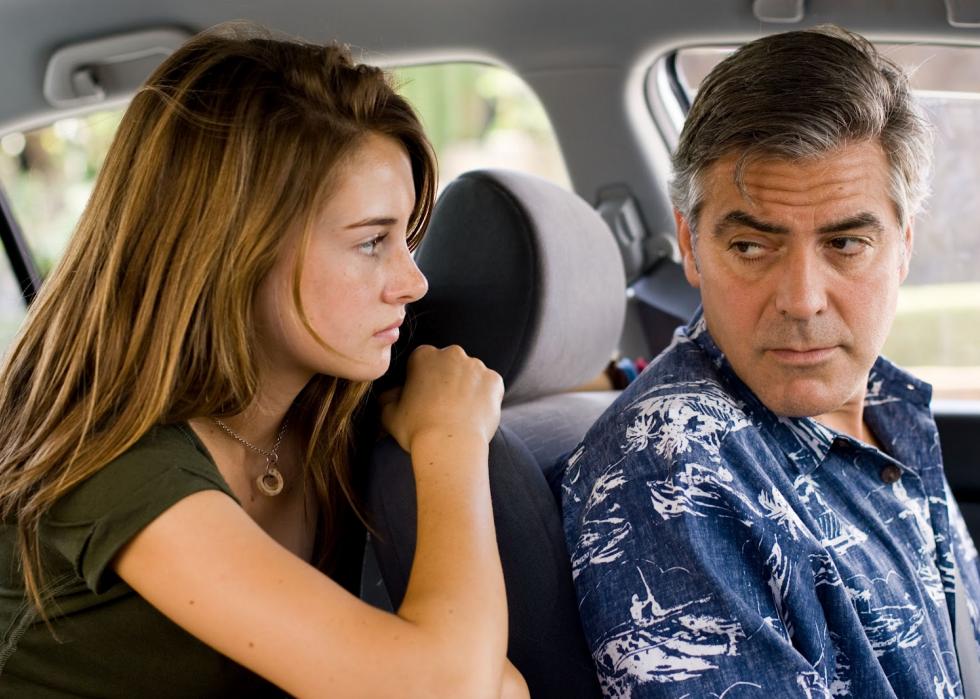 61 / 70
2012: The Descendants
Director: Alexander Payne
Director Alexander Payne is amazing at building dark comedies, and "The Descendants" stands out as another sweet, bruised familial dramedy. In this film, Matt King (George Clooney) is the trustee of 25,000 acres of land in Kauai, which he will control for seven years. He must hold off his extended family's calls to sell it for millions of dollars, while an accident leaves his wife (Patricia Hastie) in a coma. Standout characters in this film are King's two daughters, played by Amara Miller and Shailene Woodley.
Runners-up: "The Help," "Hugo," "The Ides of March," "Moneyball," "War Horse"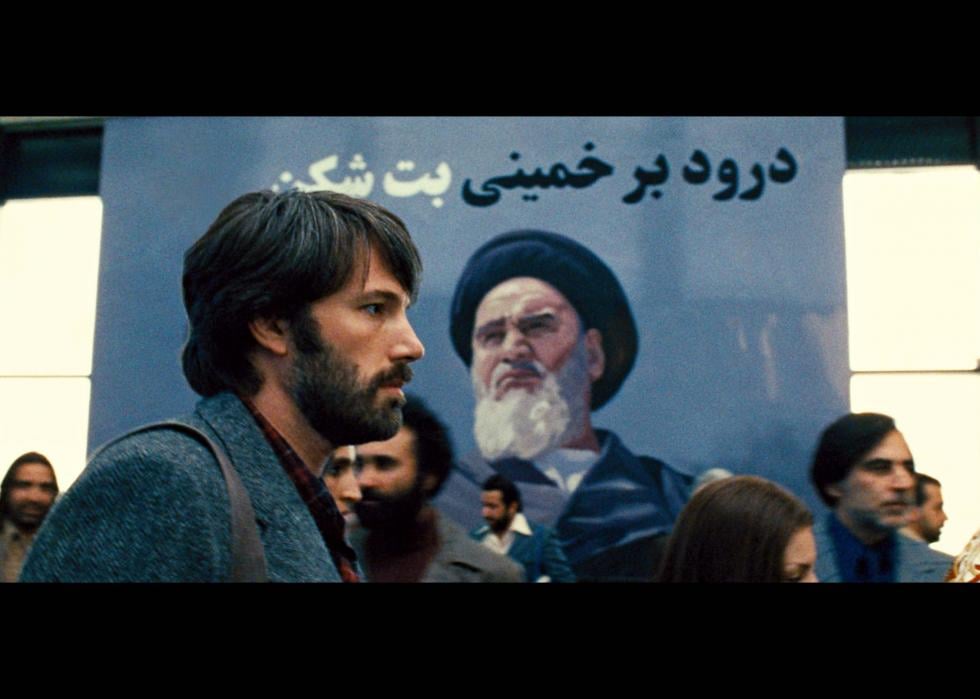 62 / 70
2013: Argo
Director: Ben Affleck
"Argo" is the story of the CIA's plot to use a fake sci-fi film as a way into Tehran in order to save the hostages from the U.S. Embassy. The film takes place in 1979 and stars Ben Affleck, Bryan Cranston, John Goodman, plus a notable performance from Alan Arkin.
Runners-up: "Django Unchained," "Life of Pi," "Lincoln," "Zero Dark Thirty"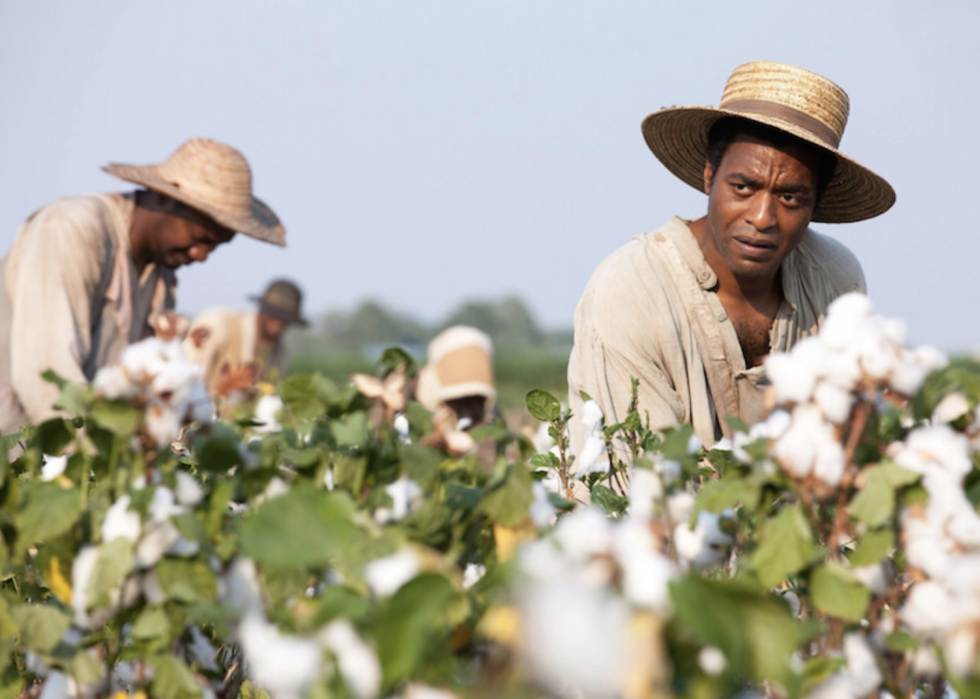 63 / 70
2014: 12 Years a Slave
Director: Steve McQueen
Based on the 1853 memoir by Solomon Northup, "12 Years a Slave" tells the story of a free African-American musician who is kidnapped while playing in Washington, D.C. and sold into slavery in Louisiana. The history this film covers is brutal and heartbreaking, and director Steve McQueen helps show the inhumanity of slave ownership on film. Chiwetel Ejiofor plays Northup, alongside a terrifying Michael Fassbender as the plantation owner. Lupita Nyong'o won the Best Supporting Actress Oscar in a star-making performance.
Runners-up: "Captain Phillips," "Gravity," "Philomena," "Rush"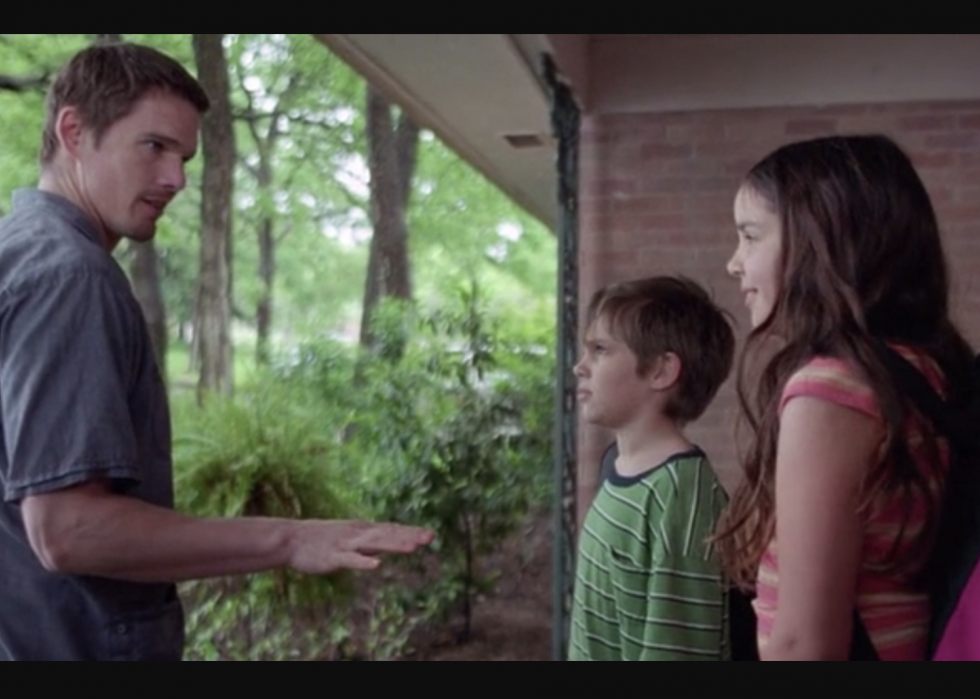 64 / 70
2015: Boyhood
Director: Richard Linklater
However one feels about the movie itself, the making of "Boyhood" was a true feat of filmmaking by Richard Linklater. Shot over 12 years with the same cast (Ethan Hawke, Patricia Arquette, Ellar Coltrane), "Boyhood" tells the story of a boy and his parents, from the age of 6 through his departure to college.
Runners-up: "Foxcatcher," "The Imitation Game," "Selma," "The Theory of Everything"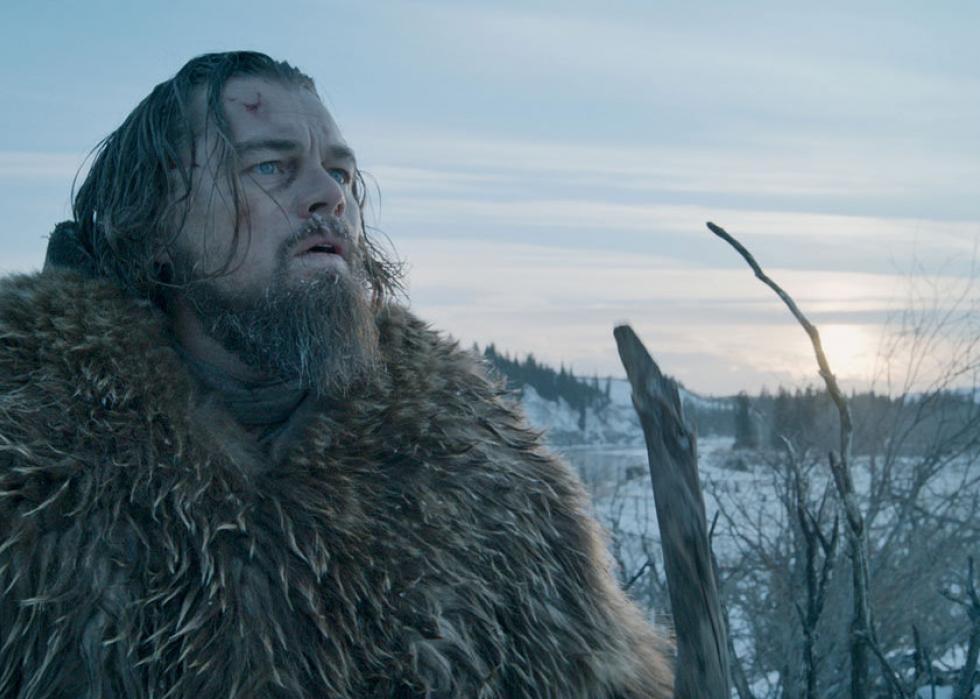 65 / 70
2016: The Revenant
Director: Alejandro González Iñárritu
Ever since Alejandro González Iñárritu released "Amores Perros" in 2000, it was clear he was one of the most exciting voices in the industry. "The Revenant" has the grand look and fantastic performances of an Iñárritu classic, but doesn't ever deliver emotionally like his best films. Still, the frigid tundra on which they filmed looks incredibly gorgeous and stark, and lends itself well to the story of an 1820s fur trader (Leonardo DiCaprio) who must fight to survive after an unfortunate run-in with a grizzly bear.
Runners-up: "Carol," "Mad Max: Fury Road," "Room," "Spotlight"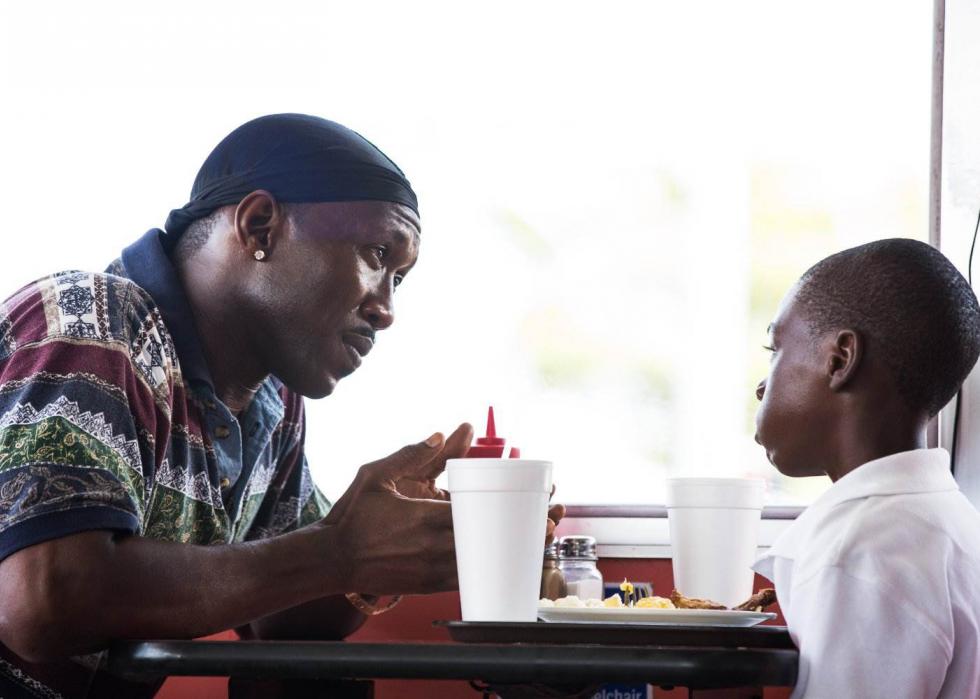 66 / 70
2017: Moonlight
Director: Barry Jenkins
The coming-of-age story, told in three parts, follows a young gay African-American man in a rough part of Miami. This film has stunning performances from everyone, but especially Naomie Harris and Mahershala Ali. Director Barry Jenkins' next film will be an adaptation of the James Baldwin novel "If Beale Street Could Talk," which could be nominated again.
Runners-up: "Hacksaw Ridge," "Hell or High Water," "Lion," "Manchester by the Sea"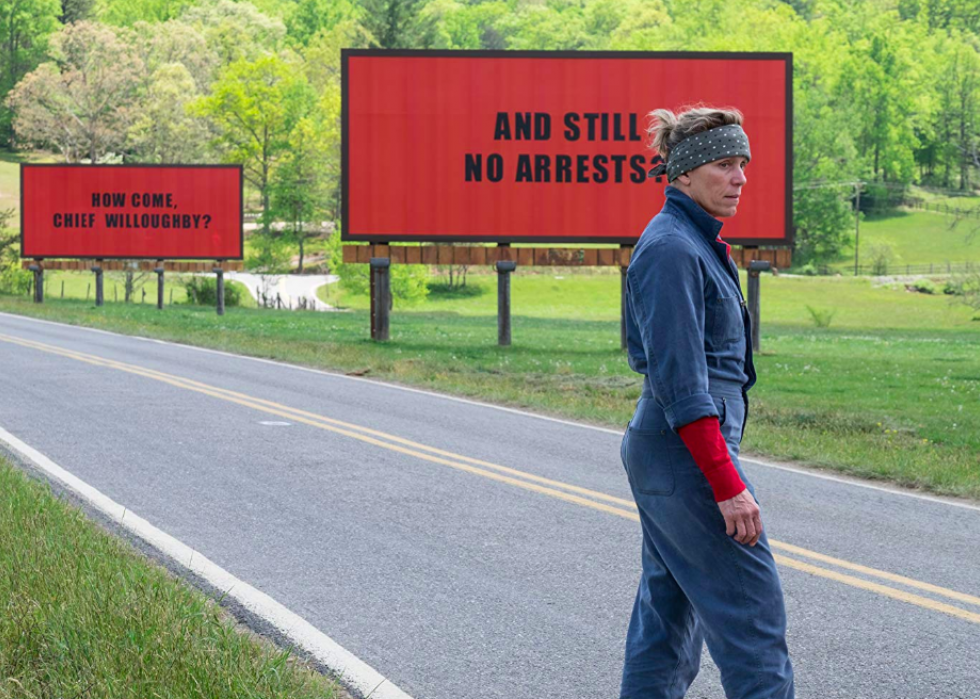 67 / 70
2018: Three Billboards Outside Ebbing, Missouri
Director: Martin McDonagh
In this darkly comic drama, a woman named Mildred Hayes (Frances McDormand) is propelled into action by her deep frustration and grief over her daughter's brutal rape and murder seven months earlier. In an attempt to pressure the town's beloved chief of police, William Willoughby (Woody Harrelson), into doing more, she rents three billboards leading in to their small town of Ebbing, Missouri. The three provocative messages she posts are met with a wide range of reactions among the townspeople, especially from the town's hot-headed and violent sheriff's deputy, Jason Dixon (Sam Rockwell). The unpredictable characters and surprising plot line will keep you off-balance as the tension and heartbreak continue to escalate.
Runners-up: "Call Me By Your Name," "Dunkirk," "The Post," "The Shape of Water"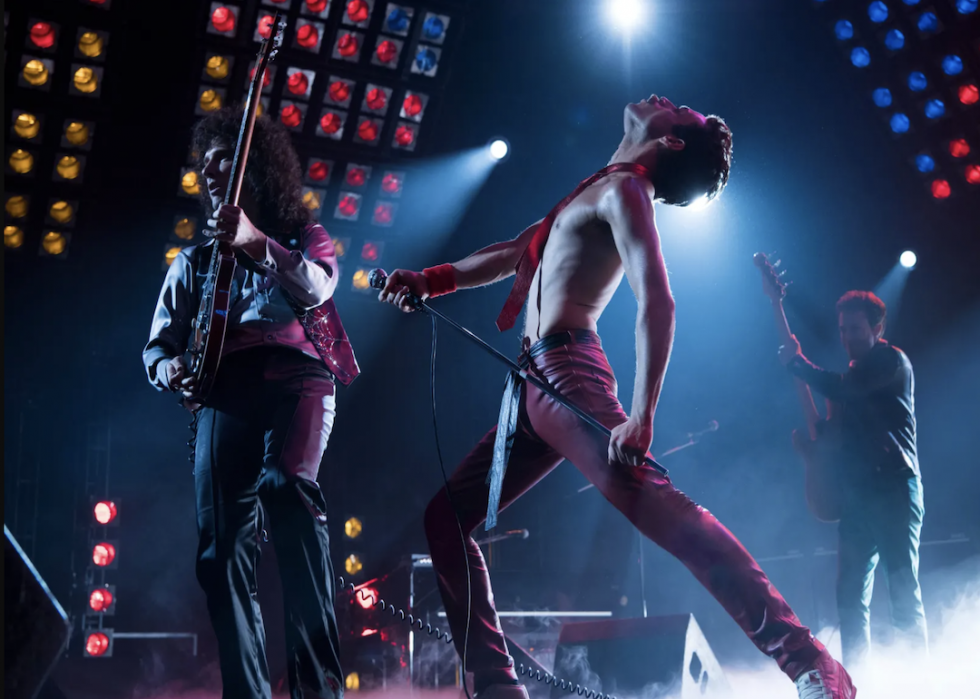 68 / 70
2019: Bohemian Rhapsody
Directors: Bryan Singer, Dexter Fletcher
Rami Malek won the Golden Globe (and Academy Award for Best Actor) for his portrayal of Freddie Mercury in "Bohemian Rhapsody," and his toothy, dynamic portrayal is a highlight of the film. The biopic follows a young Mercury as he struggles with his Parsi parents, meets his bandmates, then rises—and falls from—the stratosphere. 
Runners-up: "Black Panther," "BlacKkKlansman," "If Beale Street Could Talk," "A Star is Born"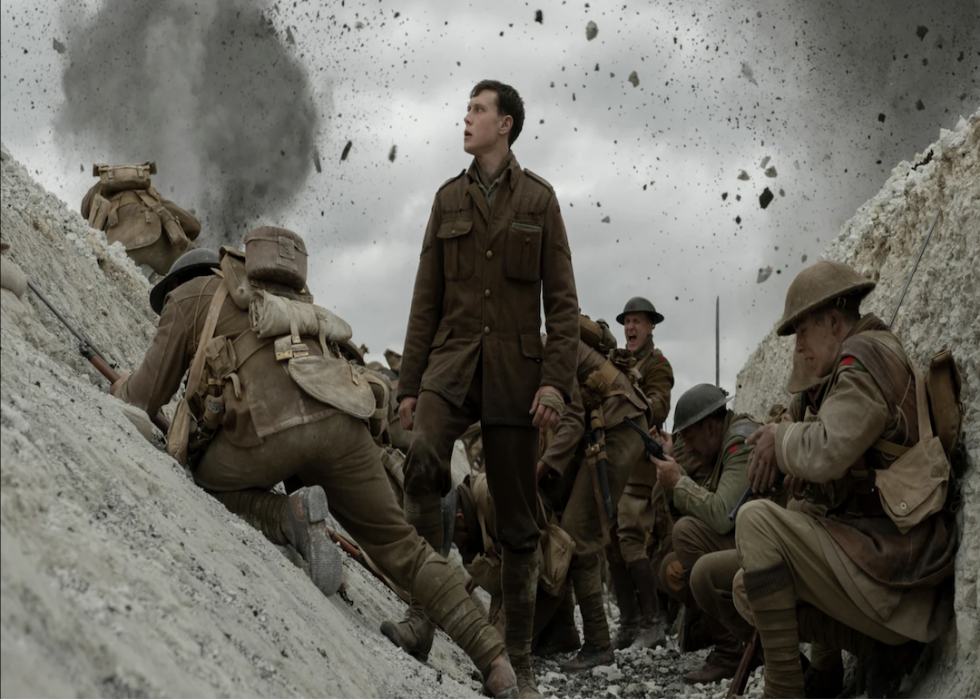 69 / 70
2020: 1917
Director: Sam Mendes
"1917" seeks to put viewers in the battlefield of World War I with an entire film made to look like one continuous, unbroken shot. Two British soldiers go on a mission into the French countryside, weaving through enemies, corpses, once-bucolic rural scenes turned to mud and fire, and all manner of unpleasant reminders that war is hell. Roger Deakins, one of the best cameramen working today, took home the Academy Award for Cinematography. Sam Mendes also took home the Golden Globe for Best Director.
Runners-up: "The Irishman," "Joker," "Marriage Story," "The Two Popes"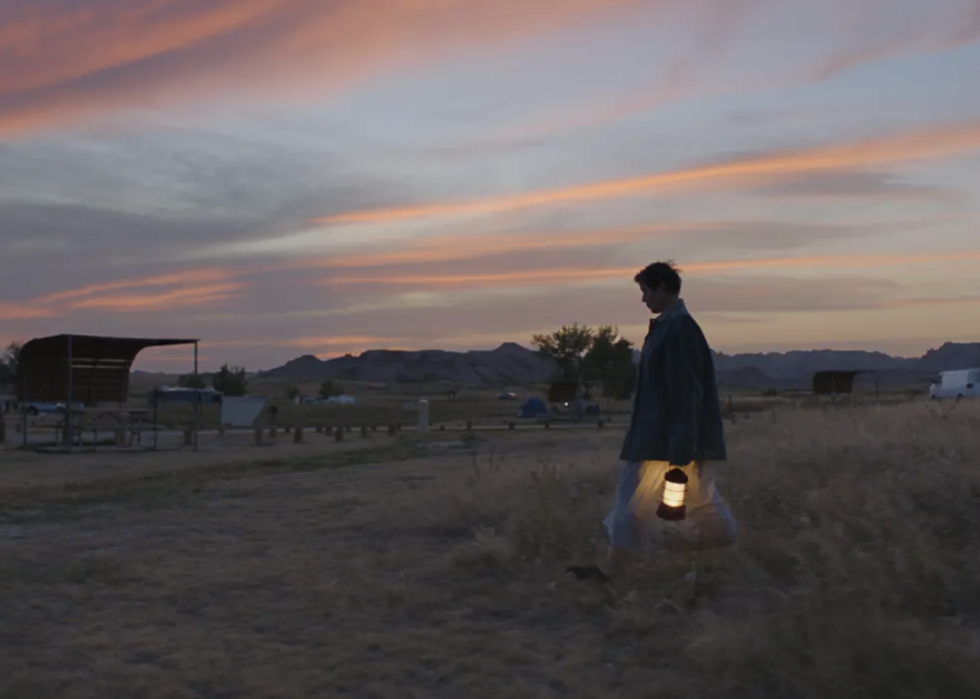 70 / 70
2021: Nomadland
Director: Chloé Zhao
Chloé Zhao's intimate "Nomadland" follows Fern (Frances McDormand), a sixtysomething widow whose story captures the struggles of the American poor. After the economy of her hometown in Nevada dries up, Fern moved into a custom van to travel in search of employment, crossing paths with the fellow itinerant. Zhao captures the American West landscape with stunning starkness, and McDormand gives a sublime performance. Zhao also won the Golden Globe for Best Director, became the first Asian woman to win the prize, and the first woman to win in almost 40 years. 
Runners-up: "Mank," "Promising Young Woman," "The Father," "The Trial of the Chicago 7"