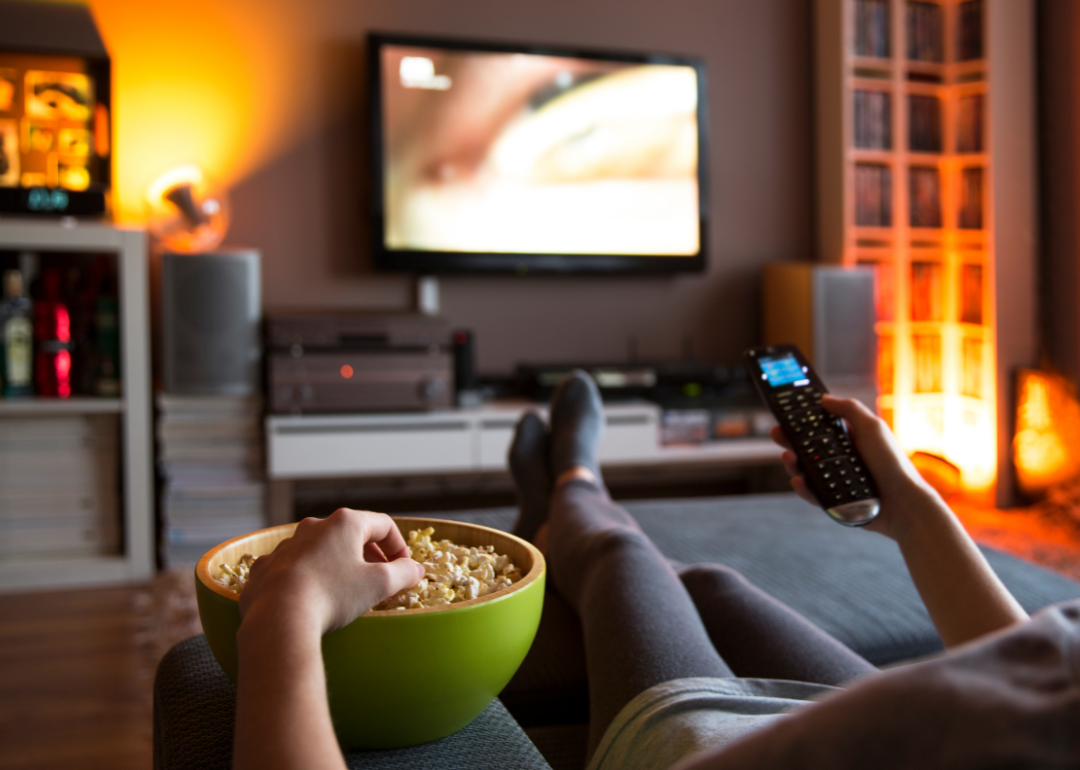 Overrated at the Oscars: Best Picture winners most out of step with critical opinion
Overrated at the Oscars: Best Picture winners most out of step with critical opinion
The glitz and glamour of the Oscars is not enough to mask the controversies surrounding the coveted awards ceremony. Conceptualized in 1927 by the Academy of Motion Picture Arts and Sciences, the first Academy Awards ceremony was held in 1929 to honor exceptional work in film.
Since then, an Oscar has become one of the most prestigious awards in the film industry. Its prominence in the field has also made others question how reflective a Best Picture win is of a film's overall quality. In any given year, many cinephiles often feel their favorite films, directors, and actors are snubbed during awards season. Others have accused the Oscars of genre bias, with foreign language films often being pushed to the side in major categories. With all this in mind, how closely does an Oscar win match critical opinion?
Stacker ranked the 30 Best Picture winners most out of step with critical opinion in Oscars history using Metacritic ratings. To gauge which films were the most overrated by the Academy, each Best Picture winner's Metascore—what Metacritic calls its critical review index, which is graded out of 100—was compared to the highest-rated nominee in the same year. Winners with the largest differences made this list, with ties broken by each film's overall Metascore.
Some years were not included due to limited Metacritic data—80 years were analyzed out of the award's 95-year existence. It is worth noting that Metascore is a weighted average of published critic reviews. Metacritic's internal weights and selection of publications dictate the scope and scale of the figures presented below.
Over the eight decades analyzed, the 419 Best Picture nominees hold an average Metascore of 80.2, while the winners of the top award fare better with an average 83.6 rating. However, this year's crop of nominees looks to be below par, only mustering an average of 77. It is the second-lowest average Metascore of Best Picture nominees since the Academy expanded the number of nominations in 2010 (the 2012 slate—the year "The Artist" took home Best Picture—had an average Metascore of 76.6).
In addition, of the Best Picture nominees analyzed, 29 (or roughly 36%) turned out to be Best Picture winners and the highest-rated nominee of that year. It means the Cate Blanchett-led "Tár"—this year's top-rated Best Picture nod—has a little better than a one-in-three chance of winning this March. If "Tár" doesn't win, there's a reasonable shot that the Best Picture winner will end up on this list. Besides "The Banshees of Inisherin" and "The Fabelmans," the other seven nominees are all nine or more points lower than "Tár," which would place them among the 30 winners listed here.
When it comes to a foreign film's prospects of winning the top prize, critics are right to doubt its chances. Stacker found that foreign films, when nominated for Best Picture, are most likely to lose out despite outperforming Best Picture-winning films in Metacritic ratings. "Crouching Tiger, Hidden Dragon," "Roma," and "Drive My Car" were the highest-rated nominees in the same year they lost to far lower-rated films like "Gladiator," "Green Book," and "CODA," respectively.
What's more, the rating gaps between foreign films and Best Picture-winning films are the widest in our analysis. Both "Crouching Tiger, Hidden Dragon" and "Roma" led by 27 Metascore points over the eventual Best Picture winners "Gladiator" and "Green Book." Based on these numbers, it's no wonder that it took almost a century for a foreign film to win Best Picture (for Bong Joon-ho's "Parasite" in 2020).
So, if you've ever wondered which Oscar Best Picture films earned more applause than perhaps they should have, read on below.