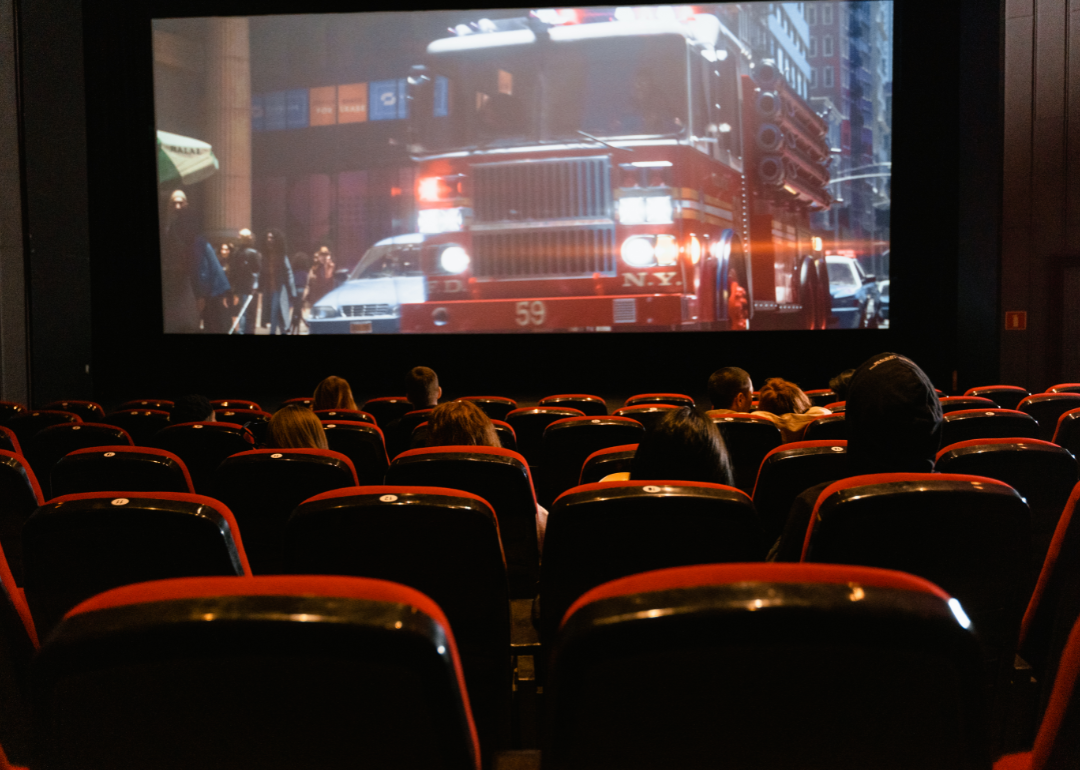 This was the most popular movie on Netflix last week
This was the most popular movie on Netflix last week
Netflix's most expensive film endeavor, "The Gray Man," has been the talk of the streaming world since it was released on July 22. The action thriller's star-studded cast (Ryan Gosling, Chris Evans, Ana de Armas, and "Bridgerton" heartthrob Regé-Jean Page), massive budget (a reported $200 million), and impressive team at the helm (Anthony Russo and Joe Russo, who directed "Avengers: Endgame") had fans eagerly awaiting the movie's debut. But the response has been tepid. One critic called "The Gray Man" a "$200,000,000 snooze fest" and another wondered, "How is Netflix still so bad at this?!" Audiences seem similarly unimpressed: The movie currently has a 6.5/10 rating on IMDb.
Now, there's competition afoot—and it's a cutie. There's a new rom-com on the block, "Purple Hearts" (starring Sofia Carson and Nicholas Galitzine as two star-crossed lovers), which was released on July 29, just before Purple Hearts Day. The low-budget military-immigrant romance could replace "The Gray Man" as the most-watched movie on Netflix. It has a 7.0 rating on IMDb and its momentum is proving money isn't everything.
Could an inexpensive rom-com usurp a big-budget thriller? Stacker compiled a list of the most popular movies on Netflix, from July 25 through July 31, to find out.
#10. Too Old for Fairy Tales
- Total weeks in top ten: 1
#9. Shania Twain: Not Just a Girl
- Total weeks in top ten: 1
#8. 12 Strong
- Total weeks in top ten: 3
#7. Persuasion
- Total weeks in top ten: 3
#6. The Man from Toronto
- Total weeks in top ten: 6
#5. Recurrence
- Total weeks in top ten: 1
#4. The Sea Beast
- Total weeks in top ten: 4
#3. Sing 2
- Total weeks in top ten: 6
#2. Purple Hearts
- Total weeks in top ten: 1
#1. The Gray Man
- Total weeks in top ten: 2