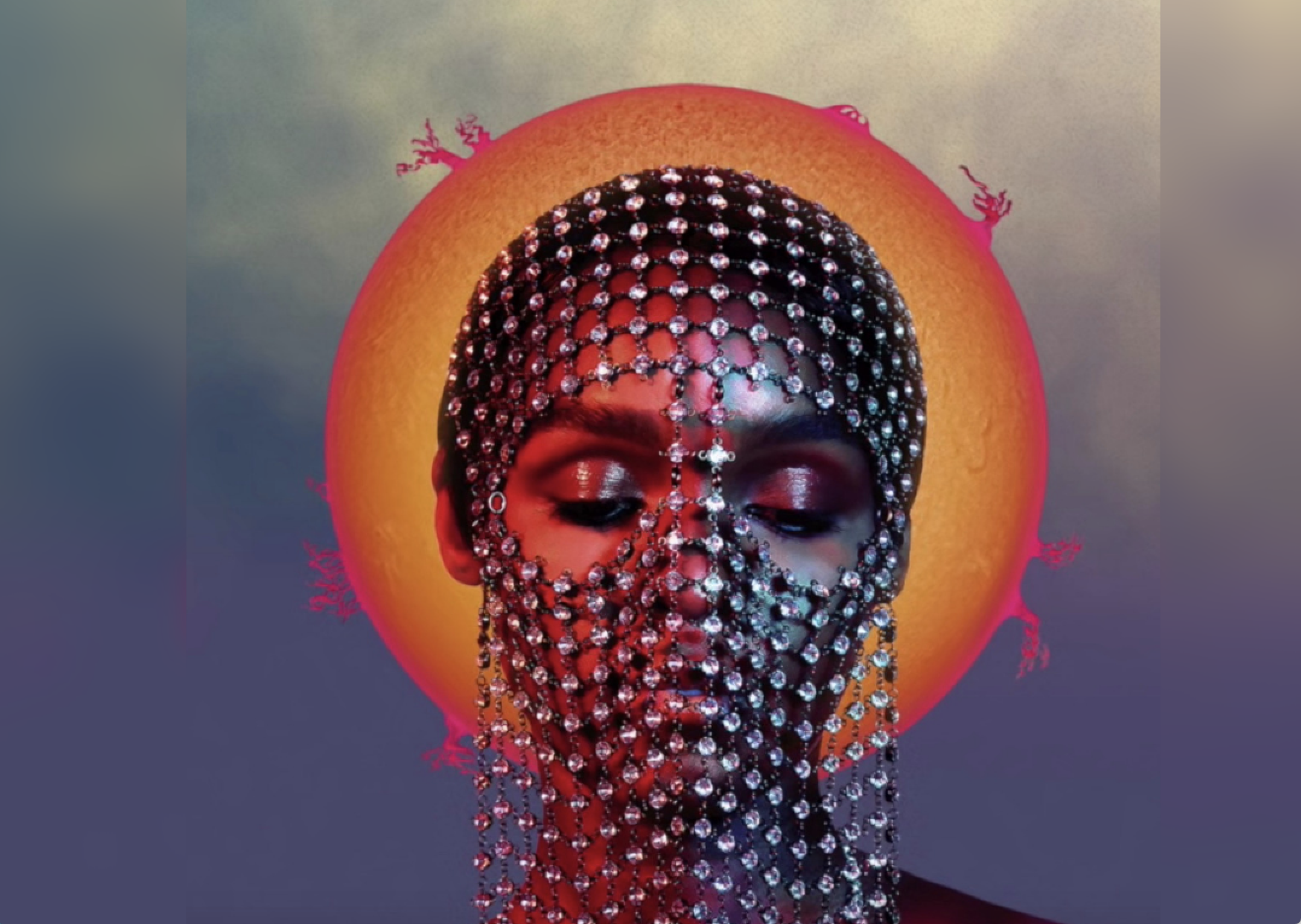 50 of the best albums by LGBTQ musicians
50 of the best albums by LGBTQ musicians
Communities across the country celebrate Pride Month, and one such way is through artistic expression. Whether it be visual art, film, television, or any other medium, art has been utilized to express LGBTQ+ themes to a significant degree. Out of all the artists, musicians could make the argument that their medium is the most digestible for this type of expression.
For decades, musical artists have released albums with both LGBTQ+ undertones and overtones. Members of gay communities have cherished these albums, the artists becoming idols and their songs becoming unofficial anthems. For those reasons, mainstream music releases from LGBTQ+ musicians have been considered to be important and powerful forms of representation.
To observe Pride Month, and to point members of these communities to albums they may have missed, Stacker has compiled a list of 50 albums from LGBTQ+ artists across various time periods and musical genres. These albums are a mix of commercially- and critically-acclaimed records, some being historically significant in some manner, or just generally interesting for the public.
This list will describe each album and point out what stood out to both critics and fans, particularly which hit songs spawned from them. Some of these musicians are well-known, others not as much. Whatever the case, all represent different parts of the spectrum of identity. As the attitudes toward the LGBTQ+ community changed, so did the music that came from it. As these list items are arranged in chronological order, this list is somewhat of a musical timeline.
Which of these albums have you listened to, which albums are your favorites, and which ones do you need to catch up on? And in case you're craving some tunes afterward, check out Stacker's Pride Playlist on Spotify, full of the albums celebrated in this story. 
You may also like: 30 celebrities you might not know are LGBTQ+
'Lady in Satin' by Billie Holiday (1958)
The album "Lady in Satin" represented a shift for jazz singer Billie Holiday, as her voice had gone through a dramatic change. Holiday's album included her own takes on songs like "I'm a Fool to Want You" by Frank Sinatra, and "difficult" songs like "You've Changed," "End of a Love Affair," and "Glad to be Unhappy," all which she chose on "the basis of the lyrics." Unfortunately, this would be the final album released during Holiday's lifetime, as the bisexual jazz artist passed away of cirrhosis not long after.
'The Velvet Underground & Nico' by The Velvet Underground (1967)
Rock band The Velvet Underground made their commercial debut with "The Velvet Underground & Nico," which was recorded during Andy Warhol's Exploding Plastic Inevitable tour. While it was far from best-selling, it is still considered to be a significant influence on counterculture music to come afterward. The album is now considered to be ahead of its time, with musician Brian Eno recalling that while it only sold 30,000 copies, "everyone who bought one of those 30,000 copies started a band."
'Switched-On Bach' by Wendy Carlos (1968)
Transgender musician Wendy Carlos brought the Moog synthesizer to the mainstream through her album "Switched-On Bach," not only utilizing it, but helping the inventor of the Moog further develop the technology. The album became a trailblazer for electronic music, and Carlos would go on to compose music for Stanley Kubrick films and the Disney film "Tron."
'Dusty in Memphis' by Dusty Springfield (1969)
"Son of a Preacher Man" is one of pop-singer Dusty Springfield's greatest hits, coming from her album "Dusty in Memphis." Despite an initial lack of success for the album, it is still highly regarded by critics today for Springfield's display of vocal power.
'I Got Dem Ol' Kozmic Blues Again Mama!' by Janis Joplin (1969)
Released in 1969, "I Got Dem Ol' Kozmic Blues Again Mama!" was the only Janis Joplin solo album released during her lifetime. The album from the vocalist featured songs like "Try" and "To Love Somebody," and while Joplin's singing was praised, critics derided the background instrumentation from her band. The album is still loved by fans, but some would say that it takes ignoring the band to fully appreciate Joplin's raspy voice.
'The Rise and Fall of Ziggy Stardust and the Spiders from Mars' by David Bowie (1972)
"The Rise and Fall of Ziggy Stardust and the Spiders From Mars," or "Ziggy Stardust" for short, is a famous concept album from iconic pop and glam rock star David Bowie. Bowie's alter ego Ziggy Stardust is an androgynous bisexual alien rock star, representing Bowie's interest in tackling sexuality, identity, and general social taboos. The album contained hits such as "Starman" and "Moonage Daydream," songs that were influential to youth in England and around the world.
'A Night At The Opera' by Queen (1975)
"Bohemian Rhapsody," which became the namesake for the Oscar-winning 2018 film, originated from rock band Queen's fourth album. Considered "outrageous" and subversive, "A Night at the Opera" is often called Queen's magnum opus. Other than "Bohemian Rhapsody," the album contained songs including "You're My Best Friend" and "Love of My Life."
'Screaming for Vengeance' by Judas Priest (1982)
Heavy-metal band Judas Priest produced their signature hit song "You've Got Another Thing Comin'" from their eighth studio album. It remains the band's best-selling and most influential album, and while the band was already popular amongst metal fans, this album brought the band to the mainstream. The album was rereleased in 2012 for its 30th anniversary.
'Colour by Numbers' by Culture Club (1983)
British New Wave group Culture Club released "Colour by Numbers," considered to be part of the New Romantic movement that acted as an intersection of music and fashion. The album was preceded by the hit single "Karma Chameleon," possibly the group's most famous song in popular culture. More than anything, the album helped to cement the identity of lead singer Boy George.
'Purple Rain' by Prince (1984)
"Purple Rain" is not only the name of a song, but also of an album and a film featuring pop-artist Prince. Still considered to be a masterpiece by music critics, the instrumentation behind each song was significantly dense, featuring full band performances, multiple layers of guitar, and electronic effects. Prince and his backing band the Revolution won multiple Grammy Awards, and even an Oscar for the music's use in the film of the same name.
'Please' by Pet Shop Boys (1986)
The debut album "Please" by Pet Shop Boys heavily utilized electronic synth music, but is also reflected on being an important album for representing the LGBTQ+ community in pop music. Released during a peak of the gay-rights movement, one in the midst of the AIDS crisis, the Pet Shop Boys helped to break sexual taboos in pop with songs like "West End Girls." The album was named such so purchasers could ask for "the Pet Shop Boys album, please."
'Faith' by George Michael (1987)
With songs like "I Want Your Sex," George Michael tried little to hide the themes of his solo debut album. The music video featured Michael writing the words "explore monogamy" on the back of his then-girlfriend; the video was banned from the BBC and many radio stations, but "blossomed" on MTV. Most significantly, the album won the Grammy for Album of the Year in 1989.
'Tracy Chapman' by Tracy Chapman (1988)
Tracy Chapman's self-titled debut folk album featured songs like "Talkin' 'Bout a Revolution" and "Fast Car," the album being more acoustic compared to the synth-pop that was popular in the day. At its time, critics praised the album for its focus on political issues and its socially critical lyrics.
'Indigo Girls' by Indigo Girls (1989)
Folk-rock musicians Amy Ray and Emily Saliers, both who identify as lesbian, make up the duo Indigo Girls, releasing a self-titled album as their first major label release. "Closer to Fine" came from the album, becoming the duo's most frequently performed song. Probably the most acclaimed element from critics was the duo's vocal harmonizations.
'Ingénue' by k.d. lang (1992)
Canadian singer-songwriter k.d. lang, who identifies as lesbian, found her biggest success with her second album "Ingénue." Considered to be a mix of pop and folk, the album is highly regarded due to lang's "powerful and restrained" voice. In 2018, lang performed the album in full for PBS, where she also included her cover of Leonard Cohen's "Hallelujah."
'The Big Picture' by Elton John (1997)
The 25th album from English glam-rock artist Elton John included singles like "Something About the Way You Look Tonight." Though well-received, it isn't a favorite of John's songwriting partner Bernie Taupin. Elton John dedicated the album to fashion designer Gianni Versace, who was murdered months before the album released.
'Little Plastic Castle' by Ani DiFranco (1998)
One of the most anticipated albums of its day, this album from bisexual musician Ani DiFranco is considered to be a timeless favorite from her fans. The album contains songs like "Deep Dish" and "Pulse," the latter lasting 14 minutes long. For the album, DiFranco was nominated for the Grammy Award for Best Rock Performance—Female.
'Ricky Martin' by Ricky Martin (1999)
While Ricky Martin's eponymous album was his fifth studio album, it is known for being his first English-language release. By far the most famous release from not just the album, but Martin's career as a whole, is the #1 hit "Livin' La Vida Loca." The album received a Grammy nomination for Best Pop Vocal Album.
'I Am a Bird Now' by Antony and the Johnsons (2005)
Anohni, then known as "Antony," is known for being one of the few openly transgender Oscar nominees, with her nomination being for her song "Manta Ray." Before her transition, the album "I Am a Bird Now" featured guest vocal appearances by Devendra Banhart and Boy George in the song "You Are My Sister," and Rufus Wainwright in "What Can I Do?"
'For Your Entertainment' by Adam Lambert (2009)
After a star turn in "American Idol," pop singer Adam Lambert made his debut solo album with "For Your Entertainment," which he began recording near the end of his "American Idol" appearances. Singles from the album include the song of the same name as the album, "Whataya Want From Me," and "If I Had You." Unsurprisingly, one of the influences for the glam star is David Bowie.
'Heartland' by Owen Pallett (2010)
Formerly performing under the name "Final Fantasy," violinist and indie rock artist Owen Pallett released his album "Heartland" under his own name out of copyright concerns. Having worked with artists like Arcade Fire and Pet Shop Boys in the past, Pallett refined what AV Club reviewer Paul Caine called a "lush and synthetic" sound in his third full album. The album features songs with off-color titles like "Oh Heartland, Up Yours!" and "Lewis Takes Off His Shirt," which probably isn't surprising coming from the artist whose previous album was called "He Poos Clouds."
'Born this Way' by Lady Gaga (2011)
Considered to be an anthem for the LGBTQ+ community, "Born This Way" was the lead hit for Lady Gaga's second studio album of the same name. With songs that emphasize sexuality and feminism, the album is equally considered a major "girl power" anthem. The album received three Grammy nominations, including Album of the Year.
'Love Is A Four Letter Word' by Jason Mraz (2012)
Rolling Stone reviewer Jody Rosen referred to "blissed-out vibes" in "Love Is a Four Letter Word," the fourth album of Jason Mraz, who came out as bisexual in 2018. The single "I Won't Give Up," which came from this album, has received praise from around the world.  
'Heartthrob' by Tegan and Sara (2013)
Canadian indie-pop duo Tegan and Sara reached their highest charts position with "Heartthrob," their seventh studio album. Looking back to the objects of one's affection as a teenager, Tegan and Sara Quin, identical twins who both openly identify as gay, were reportedly inspired by Taylor Swift to cross over into pop music with this album.
'Studio Killers' by Studio Killers (2013)
Studio Killers is a virtual band, not unlike Gorillaz, consisting of vocalist and designer Cherry, keyboardist Goldie Foxx, DJ Dyna Mink, and manager Bipolar Bear. The album's lead single was "Ode to the Bouncer," a fast and energetic electro-pop dance song.
'In the Lonely Hour' by Sam Smith (2014)
Before winning Grammy Awards, and even an Oscar for the theme song of the James Bond film "Spectre," English singer-songwriter Sam Smith made his debut with the album "In the Lonely Hour." The album stems from Smith's unrequited love for another man, with singles such as "Stay With Me" about the singer's desire for human connection. The album eventually got a Grammy nomination for Album of the Year.
'Sometimes I Sit and Think, and Sometimes I Just Sit' by Courtney Barnett (2015)
The debut album of Australian indie-rock artist Courtney Barnett was considered to be a "refreshing anomaly" by Pitchfork contributor Mike Powell. One song often highlighted is "Depreston," a quiet country-inspired ballad. The album received a number of nominations at the Australian ARIA Music Awards of 2015.
'All American Boy' by Steve Grand (2015)
Funded by a Kickstarter campaign, country singer-songwriter Steve Grand opened up about his sexuality in his debut album "All-American Boy." With a widely watched music video, Grand overcame personal fears and received many supportive comments online. Other singles in the album include "Stay," "Back to California," and "Time."
'Sprained Ankle' by Julien Baker (2015)
Written and released while she was age 19, Julien Baker reflected some of her pain and angst through her debut album "Sprained Ankle." The album is considered to be intimate, with songs including the title track "Sprained Ankle," "Something," and "Brittle Boned."
'Ugly Cherries' by PWR BTTM (2015)
PWR BTTM (pronounced "power bottom") is described as a queer-identified garage-punk duo, consisting of guitarist Ben Hopkins and drummer Liv Bruce. The album is explicitly about their queer identities and experiences, especially the experience of growing up queer.
'Fun Home Broadway Cast Album' (2015)
Broadway musical "Fun Home" received a soundtrack album from the cast, with the album receiving an update in 2015. The musical is based on the graphic memoir from Alison Bechdel, the cartoonist from whom the Bechdel test for movies is named after. The musical focuses on two different time periods of Bechdel's life: her childhood and her first year in college, with the main theme being her sexuality.
'No Place in Heaven' by Mika (2015)
The Lebanese-born English gay singer Mika released his fourth album in 2015, titled "No Place in Heaven." Among his inspirations were Freddie Mercury, particularly for the song "Last Party." The album overall had evident influences, with some critics pointing out hints of David Bowie and Andy Warhol.
'Blonde' by Frank Ocean (2016)
"Blonde" was one of two 2016 releases from singer and rapper Frank Ocean, who is gay, with the other release being the video album "Endless." The pair of albums contributed to what Pitchfork critic Ryan Dombal called a "quieter, meditative space." Containing a number of layers of vocals and instrumentation, other critics found the album to be anomalous for the artist.
'Hopeless Fountain Kingdom' by Halsey (2017)
The sophomore album from bisexual pop star Halsey featured a guest appearance from Fifth Harmony's Lauren Jauregui for the song "Strangers," which was Halsey's attempt to bring a love song between two women on radio waves. The album tells a story that essentially swaps the genders of the Shakespeare characters Romeo and Juliet, and the music video for "Now or Never" was inspired by the 1997 film "Romeo + Juliet."
'Masseduction' by St. Vincent (2017)
American pop musician St. Vincent won Grammy Awards for Best Recording Package and Best Rock Song with "Masseduction," her fifth studio album. It got an acoustic reworking titled "MassEducation" in 2018. With the album's release, musicOMH critic John Murphy said he saw St. Vincent, born Annie Clark, as a successor to David Bowie and Prince.
'RINA' by Rina Sawayama (2017)
Pansexual Japanese-British singer Rina Sawayama made a throwback to '90s and early 2000s popular culture with "RINA," her 2017 EP. For example, "Take Me As I Am" has an 'NSYNC-like sound, while "Cyber Stockholm Syndrome" resembles "Butterfly"-era Mariah Carey.
'Iridescence' by Brockhampton (2018)
American rap collective and boy band Brockhampton had their debut with a major label with "Iridescence." It was the first without founding member Ameer Vann, who left the group after sexual misconduct allegations. The album includes songs like "New Orleans" and "Tonya," which had a guest appearance by Serpentwithfeet.
'Palo Santo' by Years & Years (2018)
Years & Years lead singer Olly Alexander is a gay activist, and the album "Palo Santo" brought in explicitly queer themes to the band's work. Lead single and album opener "Sanctify" tells the story of a sexual encounter with another man, for example. Palo Santo is the name of the fictional world in which the album takes place in, in which traditional rules regarding gender and sexuality are nonexistent.
'Dirty Computer' by Janelle Monáe (2018)
While pansexual singer-songwriter and rapper Janelle Monáe worked on a "Metropolis" saga through her previous albums, "Dirty Computer" strayed from the narrative, with the album considered to be bold and youthful by critics. More so than her previous work, this album had a focus on the spectrum of sexual identities. Along with the album was a long-form video "emotion picture" featuring actress Tessa Thompson.
'Pray for the Wicked' by Panic! at the Disco (2018)
Panic! at the Disco vocalist Brendon Urie preceded the album "Pray for the Wicked" with a Broadway debut in the musical "Kinky Boots," and some critics saw some Broadway influences in the 2018 album. The lead single consisted of the song "Say Amen (Saturday Night)" and its B-side, "(F**k A) Silver Lining."
'Expectations' by Hayley Kiyoko (2018)
The former Disney Channel star became an icon to lesbians with the song "Girls Like Girls" from an EP in 2015. Two-thousand-eighteen brought Hayley Kiyoko's first major studio album "Expectations," which had hit songs like "Curious" and "What I Need," the latter being a duet with Kehlani. Other album highlights included "Mercy/Gatekeeper," "Molecules," and "He'll Never Love You (HNLY)."
'Bloom' by Troye Sivan (2018)
Australian singer Troye Sivan's "Bloom" is a dance-pop album that explores Sivan's experiences with love, dating, and sexuality. Sivan has his origins as a YouTuber, publicly coming out as gay in one particular YouTube video. Sivan is also an actor, having acted in "Boy Erased" and receiving a Golden Globe nomination for Best Original Song for "Revelation."
'Overgrown' by Ivy Sole (2018)
The Philadelphia-based artist Ivy Sole raps and sings about topics that include Black radicalism, mental health, and self-love in her debut LP "Overgrown." Born Taylor McLendon and a graduate of University of Pennsylvania, Ivy Sole says she wanted to explore the intersection between spirituality and sexuality in this LP. Standout tracks include "Achilles" and "Backwoods."
'Hive Mind' by The Internet (2018)
The fourth album from R&B group The Internet received widespread acclaim, some attributing the album's success to the members' evolution from solo projects in between projects. The band released videos for their songs "Roll (Burbank Funk)" and "Come Over," which was lead singer Syd's directorial debut. Syd is a lesbian, and while she is comfortable with her sexuality, she has said she prefers not to use the label.
'soil' by serpentwithfeet (2018)
Born Josiah Wise, experimental pop artist serpentwithfeet is based in Brooklyn and known for his powerful, one-of-a-kind voice. In his first full album "soil," the openly gay Wise muses about topics like labor and love with a distinct R&B-like sound. Noteworthy songs in the collection include "Waft," "Fragrant," and the piano-heavy "bless ur heart."
'Queer Love Songs' by Be Steadwell (2018)
Just as advertised, the album "Queer Love Songs" contains just that from 32-year-old singer-songwriter Be Steadwell, who is from Washington D.C. Steadwell expresses her experiences and feelings about being a queer Black woman in her music. While performing live, she uses a mix of layered loop-pedal vocals and beatboxing to create a haunting effect.
'Lush' by Snail Mail (2018)
Lindsey Jordan, an indie-rock artist under the name Snail Mail, released the album "Lush" with great critical acclaim. The album was praised for its sincerity, with Snail Mail being considered by some as a leader of the next generation of indie rock. The three singles that preceded the album's release were "Pristine," "Heat Wave," and "Let's Find an Out."
'Make My Bed' by King Princess (2018)
Mikaela Straus made her album debut with "Make My Bed" under the androgynous name King Princess. An EP consisting of five songs, "Make My Bed" was referred to by OnestoWatch.com critic Maxamillion Polo as a "lasting piece of pop music." King Princess is one who speaks openly about her sexuality and her appreciation for other queer musicians.
'OIL OF EVERY PEARL'S UN-INSIDES' by SOPHIE (2018)
The debut album from Scottish musician and music producer Sophie instantly received critical acclaim and a Grammy nomination for Best Dance/Electronic Album. As a producer, Sophie has collaborated with artists like Madonna, Vince Staples, and Charli XCX. Sophie died in an accident in January 2021.